MASTER NOTES: More thoughts on the FSTA draft
By Ron Shandler
February 7th, 2015 12:05am
The Fantasy Sports Trade Association experts league was the first industry draft, taking place about three weeks ago. And while those involved have already written a bunch about it—myself included—I decided to go back and take another look. Sometimes objectivity only comes with more miles in the rear view mirror.
First, my own team. I've already noted this oddity, but the more I look at it, the more I like it—drafting both Chris Carter and Ben Revere. Fantasy pundits always advise us to avoid one-dimensional players, but it makes perfect sense to pair together two guys on opposite dimensions.
It wasn't until after the draft that I added up the projections for both players and divided by two... and ended up with what was essentially two clones of Ian Desmond—20 HRs, 20 SBs and a .270 batting average. I had already drafted Desmond in the 2nd round, and now I had the equivalent of two more Desmonds, in round 8 and round 11.
Todd Zola has received his fair share of backlash on his selection of Anthony Rizzo in the first round, the #7 pick overall. At the time, it seemed indefensible, especially given that Carlos Gomez and Miguel Cabrera were still available. I'm pretty high on Rizzo too, but probably would have taken the chance that he'd make it back to me in the second round.
But Todd made an interesting point on the podcast, something that we often overlook. Every player you pick incurs the potential opportunity cost of passing up another player you could have picked. That's a given. But unless we take the long view, we really can't appreciate the impact of our choices.
The only time of the draft that really gives us any opportunity to plan more than one round at a time is at the beginning. Everyone pretty much knows who is going to go in the first two—maybe even three—rounds, though we don't know the order. Todd and his partner, Lawr Michaels, had their targets and they calculated that the best way to get the players they wanted was by going with Rizzo at the top.
I can't fault that. After Brent Hershey and I decided to tab Jose Abreu with the #3 selection, we sat impatiently hoping that one of several players would make it back to us in the second round—Troy Tulowitzki (which admittedly was a stretch), Desmond and Buster Posey. We were pretty sure Starling Marte would be there in Round 3, and he was. Round 4 was going to be the best starting pitcher available and we were tickled that Corey Kluber made it back to us. There was an underlying long view there.
But we don't really know if any of these players are going to perform the way we hope they will. Abreu could completely collapse and Rizzo could end up in the top 3. So I try not to pass judgment on anyone's pick at this time of year. Heck, at any time of year.
Todd and Lawr did something else that I used to do all the time—they didn't draft a starting pitcher until the 9th round. This is essentially the snake draft equivalent of the LIMA Plan, and I applaud them for it. With the depth of pitching talent these days, I think this is more doable than ever.
Why did I stop? Because everyone was admonishing me that it can't work in these types of leagues. So I've taken to just inking in a starting pitcher in Round 4, and then another one in Round 8 or 9.
But nobody can tell me that Todd's top 4 starters can't compete—Andrew Cashner, Yordano Ventura, Anibal Sanchez and Drew Smyly, selected in rounds 9, 11, 12 and 13. Prime talent? Maybe not, but enough upside that you can't discount them. There is just so much good pitching out there these days.
Finally, I am fascinated by the names that made it down to the reserve rounds, 24-29. Consider pitchers like Jesse Hahn, Jimmy Nelson, Brandon Finnegan, Clay Buchholz, T.J. House, Jon Niese, John Lackey and AJ Burnett. LaTroy Hawkins might get real saves and he lasted to 25. Kevin Quackenbush in 27?
What if BJ Upton rebounds with his brother out of the picture? Round 27. Michael Saunders could find the Rogers Centre to his liking. Round 25. Marcus Semien is the starting shortstop in Oakland—Round 25! Lonnie Chisenhall is the starting 3Bman in Cleveland—Round 25! Yes, this was a 13-team league, but there are always players out there who could provide some upside value.
Man, I'm just champing at the bit for more drafts now. We've got two full months to pick apart the talent pool. This is my favorite time of the year.
For more information about the terms used in this article, see our Glossary Primer.
Shopping Cart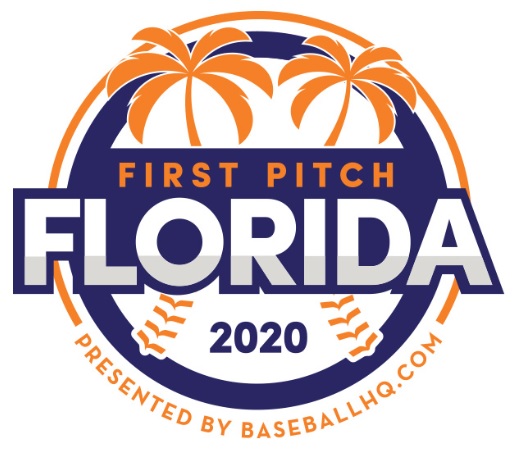 Inaugural Event!
February 28-March 1, 2020
St. Petersburg, FL
A few seats still left!