MASTER NOTES: June is callup month... but for how long?
By Ray Murphy

@RayHQ
June 22nd, 2013 11:03pm
Zach Wheeler. Wil Myers. Mike Zunino. Gerrit Cole. Yasiel Puig. We are seeing another bumper crop of prospects called up this June. And the month isn't even over yet. (We can cheat and add in Michael Wacha and Nick Franklin if we go back to the last week of May.)
Last year in the same time frame, prominent call-ups included Yasmani Grandal, Andrelton Simmons, Julio Teheran, Leonys Martin, Trevor Bauer, and Derek Norris. A year later, that 2012 class is still a mixed bag, to be sure. But that's not really news: some prospects hit the ground running when they get to MLB, others struggle for a while. So it always has been, so it ever will be.
Still, it's fun to see so much new talent injected into the majors in a compressed period. Next to the trade deadline, it's one of the season's most significant periods for player movement and role changes.
Going forward, though, there are some reasons to think that the compressed nature of these arrivals in late May/early June is going to change. There are four reasons for this:
Reason #1: The new Collective Bargaining Agreement
The CBA signed before the 2012 season effectively moved the "Super-2" arbitration date further into the season, by expanding the pool of "Super-2" eligible players from 17% of 2+ year players to 22% of those players. The net effect is later debuts for prospects whose teams are gaming that system. For instance, look at some of these debut dates for elite prospects in recent years:

Ryan Braun: May 25, 2007

Clayton Kershaw: May 25, 2008
Jay Bruce: May 27, 2008

Andrew McCutchen: June 4, 2009
Matt Wieters: May 29, 2009

Stephen Strasburg: June 8, 2010
Giancarlo Stanton: June 8, 2010

Mike Moustakas: June 10, 2011
Anthony Rizzo: June 9, 2011
Dustin Ackley: June 17, 2011

Yasmani Grandal: June 2, 2012
Andrelton Simmons: June 2, 2012

This week's debuts of Wheeler and Myers continue the trend line of these call-ups sliding deeper into June. As long as there is a system in place, there will be teams trying to game it. And for fantasy players, that's a reduction in value by a couple of weeks' worth of productivity for players being held back by Super-2 considerations.
But not all prospects are being held back, and there are reasons for that, too:
Reason #2: The second wild card
The 2nd wild card spot in each league is also changing how prospects are managed. If teams get off to even just a decent start, they begin to think in terms of playoff possibilities, and acting like a contender (even if they aren't that legitimate). For an example this year, look at Nolan Arenado in Colorado. The Rockies started hot, and if they had previously been thinking of waiting longer on Arenado, they made a win-now decision to go to Arenado and risk the Super-2 problem after the 2015 season. The 2nd wild-card spot might not encourage teams to promote their top prospects right from Opening Day, but we can expect to see some more cases like Arenado's, where teams get a glimmer of hope and react with an aggressive move.
Reason #3: The new draft rules
One of the benefits of the new rules surrounding the amateur draft is that the negotiating window has been reduced. When the signing deadline was in August, many first-rounders went down to the last minute negotiating, and by the time they signed, the minor-league seasons were just about over. Many top draftees didn't make their pro debuts until the next spring. Now, the earlier deadline plus the firmer budget limits are combining to get guys signed more quickly, which allows them to play in the minors in the summer of their draft.
Take Michael Wacha for instance: the Cardinals first-round pick in 2012 made it to St. Louis in May, something that probably would not have happened if he hadn't gotten 40 IP of work in after signing last summer.
Reason #4: injuries
MLB injuries have been rising in recent years, and that trend has continued into 2013: early returns point to a record pace of DL usage. Injury-created opportunities will occasionally trigger a club to call up a top prospect just because of a pressing need at the big-league level. That's precisely what got Puig and Zunino to the majors earlier this month. Similar circumstances expedited Bryce Harper's call-up last April. With no evidence that injuries have peaked, it's reasonable to expect more injury-provoked promotions in coming seasons.
What does all this mean?
First of all, these changes seem to be for the better: the net effect should be that more players will get called up based on when they are ready, and when their team needs them, rather than reasons relating to service time. The arrivals may spread out more evenly across the calendar, rather than clustering into early June.
And of course, there will still be the leap of faith involved in figuring out which prospects are going to hit the ground running. Put all of these factors together, and the bottom line in terms of managing your FAAB remains "spend early, spend often." There will always be someone else to spend on, but getting your hands on new talent early, and getting more of it, will give you the best chance to unearth a difference-maker.
For more information about the terms used in this article, see our Glossary Primer.
Free Weekly eNewsletter
The industry's #1 analytical weekly e-mail newsletter is ABSOLUTELY FREE!
More Information
Shopping Cart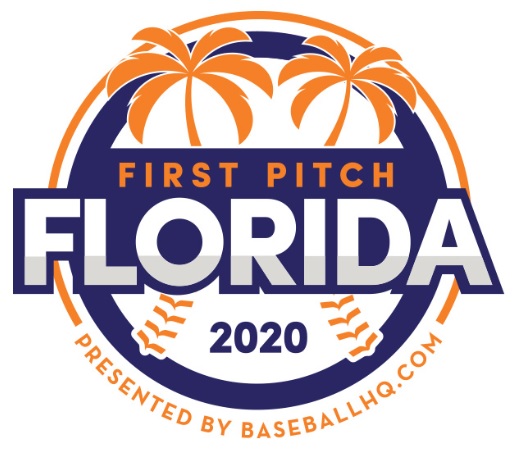 Inaugural Event!
February 28-March 1, 2020
St. Petersburg, FL
Early-bird registration now open!