MASTER NOTES: It's still early
By Ray Murphy

@RayHQ
May 18th, 2013 11:03pm
A couple of my teams are off to frustratingly slow starts this year: both my LABR-Mixed and my NFBC teams have been lagging near the back of the standings. I have other teams in my portfolio that are faring better, but these two are particularly important to me. I won both of these leagues last year, and had high hopes of doing so again in 2013.
Things haven't gone right for either team. It's a sinking feeling when you start the season with a bad stretch in early April, and then early April becomes late April, and then late April becomes mid-May—and things aren't really getting better. Before you know it, your eyes are trained to read the standings from the bottom up, and you're facing a very long summer.
But I'm here to tell you: It's still early! As proof, let me tell you about what happened last Sunday...
First, some background. Early last week I sent the following email to my NFBC co-manager, Win Murray:
My goodness, there are just so many potential points right at our fingertips right now. If we can just get productive across the board, we could literally pick up 30 pts in fairly short order.
I sent that email on Wednesday, May 8th. By Sunday, the 12th, not much had changed: we entered Sunday in 13th place in the 15-team league, and our 64.0 point total put us 34.5 out of first.
Sunday ended up being one of those days when absolutely everything goes right; the kind of day that you might have a couple of times in a really good season. Everything that had gone wrong for seven weeks went right for one day: Jose Bautista hit two HRs. Tim Lincecum pitched seven shutout innings. The Phillies erased a 2-run deficit in the 9th, and Jonathan Papelbon picked up a save in extra innings. For the day, our team stat line looked like this:

.415 BA (17-41), 11 Runs, 6 HR, 11 RBI
15.2 IP, 1 ER, 0.957 WHIP, 2 Wins, 1 Save


Hopefully, everyone who has been playing this game has experienced a few days like this. It's great fun. But the astounding thing about it was the standings impact. In comparing Sunday morning's standings to Monday morning's, we had:
jumped from 13th place to 9th.
gained 16 standings points.
moved from 34.5 pts out of first to just 19.5!
An important milestone passed on the calendar this week: Wednesday was May 15th. That's the date we traditionally highlight as the point where statistics start to get significant. If hot or cold starting players—or entire fantasy teams—can maintain their pace from Opening Day until May 15, you have to take that performance seriously.
The key word, though, is "start." When you look at the team you drafted back in March, it has established some strengths and weaknesses by now. Those are real, and you should be looking at how to exploit those strengths and fortify those weaknesses going forward, if you haven't already.
But the standings themselves? They're meaningful, but they are not written in stone. Not when one of my teams can pick up 16 standings points in one afternoon.
It's a long season. We're just getting started. Keep grinding.
(Now, if I can just get one of those monster days for my LABR team...)
For more information about the terms used in this article, see our Glossary Primer.
Free Weekly eNewsletter
The industry's #1 analytical weekly e-mail newsletter is ABSOLUTELY FREE!
More Information
Shopping Cart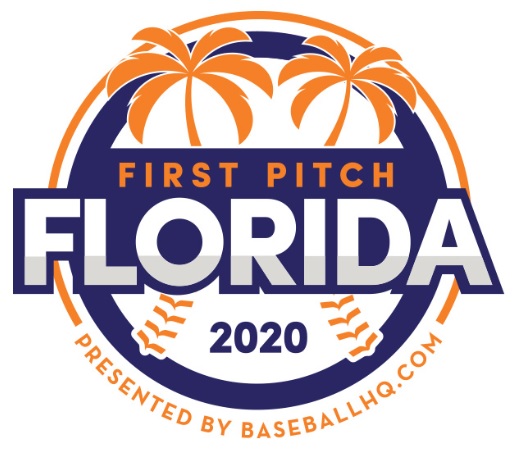 Inaugural Event!
February 28-March 1, 2020
St. Petersburg, FL
Early-bird registration now open!