MASTER NOTES: High Risk, High Reward
By Ron Shandler
March 7th, 2015 12:05am
In a recent article I wrote for USA Today, I discussed eight players who were once first round/$30 commodities. Thanks to age and injury, these former stars have dropped on most draft rankings lists. Some are still hanging on in the second round; others have fallen so far that they're barely in the top 100.
The eight players are Troy Tulowitzki, Hanley Ramirez, Ryan Braun, Matt Kemp, Carlos Gonzalez (pictured), Albert Pujols, Joey Votto and Dustin Pedroia.
It's interesting to see the evolution of the decline. As recently as last year, four of these eight were still ranked in the first round. Five were there in 2013, and six of the eight in both 2012 and 2011. It tails off if we go back any further. Kemp and Pedroia are the only ones who weren't consistent members of the top 15.
But the question now is, what do we do with these guys? We can't dismiss them, because "once you display a skill, you own it." But we also can't draft them at the full value of what they are capable of producing. Nobody is paying $30 for any of these guys in 2015.
Most fantasy leaguers are just hedging. That's how you get Tulo ranked at #16, Hanley at #24, Braun at #26, Kemp at #41, CarGo at #47, Pujols at #52, Votto at #74 and Pedroia at #98. And it's no surprise that you can find a direct correlation between these ADPs and just how long it's been since these players posted productive numbers.
Yes, injuries have played a part, but players can get better. Age should be hardly a concern at all; every one of these players is either 30 or 31, except for Pujols at 35 and CarGo at 29. Guys like Jose Bautista and Edwin Encarnacion are not getting any ADP discount just because they are in their mid-30s. Forget about how old these guys are.
So you have to think, if these guys are healthy, they could potentially still earn first round value.
But you don't have to pay for it. Selecting them at around their average draft position (ADP), or at a roto dollar discount, means you get to own whatever profit they might provide. At the same time, you incur the risk that they might go completely belly up, which is the fear that feeds the discount in the first place. Truth is, that rarely happens. All of these guys have always provided some value so long as you acquired them at the right price.
But surprisingly, you still might be able to use some of them as building blocks.
If you assume that you're not going to get more than 350 or 400 at bats out of any of these players -- and the marketplace agrees -- then your purchase price will reflect that, as it currently is. That also means you'll get the opportunity to backfill the missing at bats with another player.
The question then becomes, how lucrative is that pool of replacement players? What caliber of free agent will be available when one of these guys goes down in July? The answer to these questions will shape your decision for where to invest.
Typically, guys like Tulowitzki, Ramirez and Pedroia would be too risky because there are rarely any decent middle infielders available during the season. For Pujols and Votto, not too many corner infield options either. But outfielders Braun, Kemp and Gonzalez could be more desirable, I'd think. At least if past tendencies hold.
So if you need to take a chance on a potentially big profit player while still protecting your backside, this is one way to approach it. Especially in leagues that are "first place or no place," you have to take a few educated risks.
For more information about the terms used in this article, see our Glossary Primer.
Shopping Cart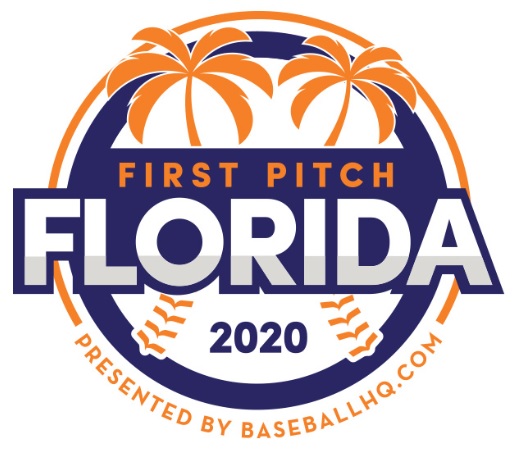 Inaugural Event!
February 28-March 1, 2020
St. Petersburg, FL
A few seats still left!