MASTER NOTES: Godspeed, Jered Weaver
By Patrick Davitt

@Patrickdavitt
August 18th, 2017 11:04pm
"I've decided to step away from baseball. While I've been working hard to get back on the mound, my body just will not allow me to compete like I want to."
So said Jered Weaver on Wednesday of this week, announcing his retirement after 12 seasons. Too many innings, too many injuries, too many years.
When I think of Jered Weaver, three things pop into my mind, displacing the usual cobwebs and dust up there. First, he was really a good pitcher both in fantasy and on the field. As well, he was a guy who helped me see beyond the conventional wisdom about pitcher skill—that a pitcher might have a skill for which he's not getting credit, and that I should start looking for other pitchers who had it. And finally, he made a decision about where he wanted to play that was controversial at the time but might have foretold how pro athletes consider where to play.
First, performance. Weaver was really good for quite a while. He was drafted 12th overall in 2002 by the Anaheim Angels and made his debut in 2006 with the LA Angels of Anaheim. If he'd been a few years older, he might have played for the California Angels, too. He was fifth in RoY voting, after posting 11 wins in 19 starts. Those wins, his 2.56 ERA/1.03 WHIP and 105 Ks in 123 innings were also good for $17 in 5x5 value, the sixth-highest among AL starters. Not too bad for a rookie.
The bloom was off Weaver's rose over the next two seasons, a couple of $5 duds that deflated expectations. But in 2009, he burst back onto the scene with a $15 year, which set the stage for a three-year peak as the second most valuable AL fantasy starter, trailing only Justin Verlander in total value. From 2010-12, Weaver had a 2.73/1.03 aggregate ERA/WHIP with 573 total Ks, including a league-best 233 in 2010. He finished fifth, second and third in Cy Young voting, losing to Felix Hernandez, Verlander and David Price in that order.
Pretty good company.
Things fell off pretty fast for Weaver after that peak, though, as elbow, hip, back and neck injuries began to take their tolls. His fastball velocity declined pretty dramatically. By 2015 he was in negative value and not even rosterable. He hung on through those seasons and gave it a run again this year, but went on the DL in May and will never return.
It's an unfortunate, even sad, end to Weaver's MLB career. But boy, what a peak. Jered Weaver was on the rosters of a lot of championship fantasy teams.
The second thing rattling around the attic of my mind about Weaver was that he made me understand something I was pretty confident I already "knew." Namely, I knew that pop-up infield flies were random among all pitchers, not a skill.
The fantasy baseball Wise Guy, Gene McCaffrey, brought Weaver to my attention in an interview on the BaseballHQ Radio podcast. I don't remember when this was, but Gene pointed out that the percentages of Weaver's fly balls that were infield pop-ups had been in double-digits every year, well above the game-wide average.
Then Gene asked, "When a guy has done something every year for six or seven straight years, shouldn't we think it might be a skill?"
We should have, and indeed it was. I did some further research and found that a handful of pitchers consistently had pop-up percentages well above league norms. Weaver was one, Marco Estrada another. This was pretty interesting, because Estrada and others were flyball pitchers, and flyball pitchers usually had lower projected values because flyballs become extra-base hits, especially HRs, which raises ERAs.
But the flyball numbers included pop-ups, and valued them as though they were outfield flyballs. But pop-ups were automatic outs (except for the occasional "After you, Alphonse" vaudeville routine with four infielders waiting for each other to catch the damned thing). Pop-ups never fell for XBH or HRs. They were negatively valued as potential XBH and HRs when they should have been valued as hidden strikeouts.
This didn't matter for most pitchers, since they had the same low IF/FB rates. But for the Weavers and Estradas and others in that small cohort of IF generators, it mattered a lot.
Finally, I remember Weaver for causing something of a stir with his contract—but not for collecting the biggest possible payday, the model universally beloved of soreheads who like to grouse about players being paid like they are and "causing ticket prices to go up." (Uh, no.) Instead, Weaver made news for not chasing the biggest bucks.
After those tremendous performances in 2010-11, even though Weaver was was a year short of free agency and therefore still under "cost control," he seemed to have a lot of leverage in contract negotiations. The savviest move to maximize his paydays would have been for Weaver to wait until after 2012 and hit the free-agent market, where estimates were he would get at least $25-million per season, in part because his agent was Scott Boras, whose preferred method is for his clients to get the money.
Instead, Weaver signed an extension after 2011 paying him $85-million over five seasons, an average of $17-million per. By some analysts' lights, he had cost himself at least $8-million a year.
To his credit, Weaver didn't care. He was a SoCal kid. He liked playing in Anaheim. He pitched for Simi Valley High and Long Beach State. He told ESPN: "If $85 (million) is not enough to take care of my family and other generations of families then I'm pretty stupid, but how much money do you really need in life? .... I've never played this game for the money. I played it for the love and the competitive part of it. It just so happens that baseball's going to be taking care of me for the rest of my life."
Of course, the biz-of-baseball cognoscenti had a field day predicting that Weaver's lower-than-market salary would anchor the salary expectations of other top pitchers.
But it didn't seem to work out that way. The top pitchers in the 2012 free-agent group—Zack Greinke and Cole Hamels—got over $24-million per year, and Matt Cain scored a little over $21-million.
In all of this, Weaver might have been a harbinger of what to expect in pro-athlete salary negotiations. Given that the salaries for top stars are going to be fantastically large wherever they go, we are starting to see them thinking about other factors, including lifestyle, team potential, outside business opportunities, even weather. We already see this in under-value deals like Kevin Durant's in the NBA.
And that didn't make Weaver the kind of sucker or dimwit some critics said. Rather, it made him a guy who understood the value of all the parts of his life beyond just the dollars. And that should be enough for anyone.
Add in his fine on-field and fantasy career, and its elite peak, based in part of a skill at inducing pop-ups, which helped me, at least understand something new and useful about fantasy value. Jered Weaver won't be going to the Hall of Fame, but we're lucky to have had him in the game.
For more information about the terms used in this article, see our Glossary Primer.
Shopping Cart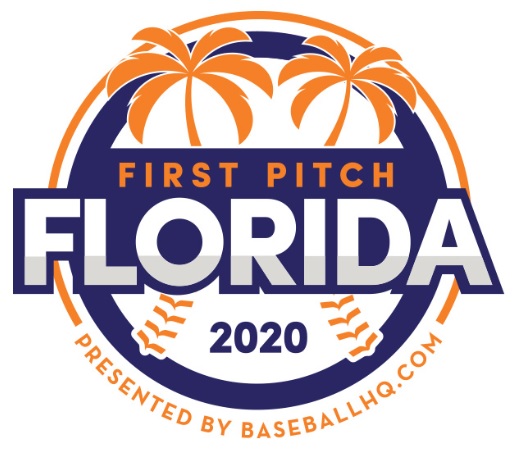 Inaugural Event!
February 28-March 1, 2020
St. Petersburg, FL
A few seats still left!