MASTER NOTES: Five questions for my Tout draft
By Patrick Davitt

@Patrickdavitt
March 16th, 2019 1:03am
By the time you read this, I'll have flown from Toronto's Pearson International Airport to New York City for the 2019 Tout Wars draft. Unless Air Canada is planning on flying us there on one of those Boeing 737-Max airliners, in which case I might just decide to walk.
For the third year, I'm in the American League 12-team auction, facing off against some of the best fantasy players in the industry, including multiple champion Larry Schechter, two-time and defending champs Rick Wolf and Glenn Colton, past champions Jeff Erickson, Chris Liss and Mike Podhorzer, and other top players. It sounds corny to say it, but it really does feel like an honor to be in this competition.
My best performance was in 2016, when I finished second to Seth Trachtman.
In addition to all the usual draft preparation, and during the auction itself, I'll be asking myself five questions that could be really important to my draft tactics. I thought I'd share some early thoughts with you.
Question 1: How high will the touts go on the stud starting pitchers?
Last year, the auction got off to a surprising start with Chris Liss buying the top two starters—Chris Sale and Corey Kluber— for a combined $76, which was more than half of the owners spent on all their pitching. The "second tier" starters last year—Gerrit Cole, Dallas Keuchel, James Paxton, Justin Verlander, Carlos Carrasco and Luis Severino, went for much more reasonable prices, from $18 to $28.
This year, though, there has been much more willingness in experts' drafts to go higher on all of the top starters. In non-auction formats, we've seen as many as a dozen starters go in the top 30 picks, with sometimes as many as four in the top 10.
If that pattern repeats, there could be some bargains in the Charlie Morton-Jose Berrios-Rick Porcello-David Price tier, and it seems inevitable that the top finishers will be the guys who land this year's Blake Snell for last year's $10. Last year's champs, Wolf and Colton, got excellent results from Kyle Gibson (3.62 ERA and 179K for $2), Matt Boyd (159K and a 1.16 WHIP for $1), and Marcos Gonzales (13 wins, 1.22 WHIP for $3). Lucky? Sure, a little. But luck is the residue of design, and these guys are master designers.
A lot of darts got thrown, with more than 30 pitchers going for less than $10, and if the pitcher pool gets any more top-heavy, it seems even more likely that the league could be won with the right sub-$10 starters. You can bet I'll be re-reading Stephen Nickrand's columns as part of my prep.
Question 2: How high will the touts go on the 10 or so top hitters after Trout and Betts are gone?
Trout went for $53 dollars last season, inspiring a lot of murmuring at the draft table. But no other hitter went for over $40, with the next 10 top hitters averaging the mid-$30s.
The owners who waited on hitting, including me, did not do well in the offensive categories. I finished last in four offensive categories and first in SB, after buying Rajai Davis at auction for a buck, later trading all my power from weakness to get base-stealers like Mallex Smith, Dee Gordon and Brett Gardner, and FAABing Jonathan Villar as a crossover.
This season, I expect both Trout and Mookie Betts to go way over $40 apiece, but it will be interesting to see how aggressively the Touts go after the other premium hitters. I'll be watching J.D. Martinez, Jose Ramirez, Giancarlo Stanton and Aaron Judge, but my benchmark hitter will be Alex Bregman. BHQ projects Bregman to be a solid across-the-board contributor, with added value in an OBP league like Tout. His "true value," as nearly as such a thing is possible to state, is around $32, so if he goes way higher, that could be a signal that the hitter prices are staying high and I might need to adjust my targets upward. Of course, a lot depends on the state of the table when Bregman and other top hitters are tossed.
Question 3: How many touts will try to position themselves to dominate in the mid-game?
Chess experts say the key to winning is to control the center of the board, and the same is thought to be true of fantasy baseball auctions. The question is how to do it. Last year, I waited way too long on hitting, thinking I would cash in on the inevitable bargains that would come after the mass wallet-emptying that took place earlier. The trouble was that several of us had similar ideas, creating bidding wars on second- and even third-tier hitters. I ended up spending into the high teens and low 20s on the likes of Yoan Moncada (top dollar at $23), Adam Jones, Justin Smoak, Marwin Gonzalez (!) and Jorge Polanco (who got suspended literally minutes after I bought him).
It did not escape my notice that the eventual champs, Wolf-Colton, had five hitters at or over $27 (Jose Ramirez and Francisco Lindor were very profitable at $30 and $31), a mad bargain in Robinson Cano at $20, and no hitters in the $10-$19 range. What's more, their eight sub-$10 hitters weren't all that productive—and they still got 51 of the 60 possible hitting points.
Question 4: How much of a premium, if any, will speed attract?
I suspect that the touts will not be splashing on SB specialists. Dee Gordon fetched $33 last year, and I wonder if he'll get to $20 this time around. Mallex Smith might get into the high $20s, considering he's been a very useful OBP guy and should get a fair pile of runs atop the SEA order after scoring 65 in TAM while batting 7th and 8th for half his PAs. (All of this assumes he's healthy for Opening Day.) I expect instead that the top hitters who offer speed as part of a complete package will get the speed premium. It might a good barometer to toss Billy Hamilton early.
Question 5: Which touts will be trying an unorthodox strategy?
Overall, last year's hit-pitch split was 70-30, but that was in a range from 56% hitting all the way to 82% hitting.
Three teams went higher than 75% hitting, and all three are back in the league this year. Doug Dennis of BaseballHQ took over the team of Steve Moyer following Steve's untimely passing, and Doug carried Steve's all-offense philosophy with an 82% split. Rob Leibowitz tried a moderate hitting strategy, spending 74% on bats but nothing at the top of the market, instead getting seven hitters in the $20s. He finished well down the pack in hitting and last overall when his short-money pitching imploded. Mike Podhorzer went 80% hitting and finished in the middle of the pack, and Wolf-Colton went 77% and won the league.
I had the lowest hitter total, at 56%, and Doug and I finished tied for 10th. The other low spender on hitting was Liss, at 60%, and he dominated the pitching decimals en route to a fifth-place finish.
The other three owners in the top four overall had splits of 73%, 69% and 67%. I'm not sure there's a lesson here, beyond the need to be watchful and try to stay ahead of the market, although another lesson might be that you can't stay ahead of a market with so many different buyers bringing so many different approaches.
It should be pretty clear pretty early how some of these questions will be answered. The touts follow a pretty normal top-down path when it comes to how the players come out for bidding. Every so often there'll be a wrinkle, with an offbeat nomination that immediately causes the other owners to wonder if it's a "push out some money" play or a sneaky attempt to get a sleeper early rather than late.
Otherwise, my plan is to try to get a relatively early night and some decent sleep before the draft, which I didn't do last year. It will be tough since the annual Tout Wars evening at Foley's has been shifted to Friday night—right before my draft at 9 AM Saturday.
Wish me luck, and I'll report back to you after the draft.
For more information about the terms used in this article, see our Glossary Primer.
Shopping Cart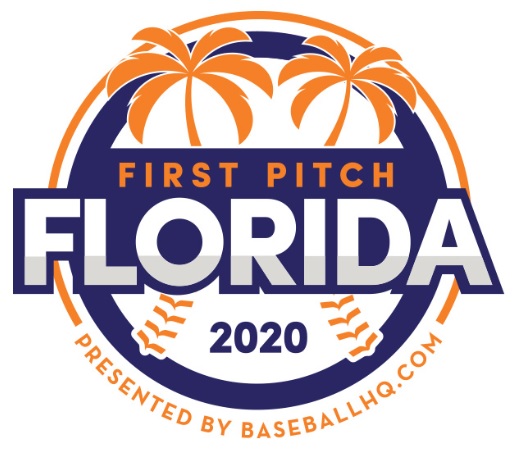 Inaugural Event!
February 28-March 1, 2020
St. Petersburg, FL
A few seats still left!