MASTER NOTES: Early PRO SP rankings
By Patrick Davitt

@Patrickdavitt
April 20th, 2019 1:03am
Back in 2017, I came up with a new metric for assessing players. I first called it "Positive Relative Outcomes" (PRO), but changed it to "Percentage Ratio Outcome" (PRO), to avoid associations with my relatives. You can go back for the details and early examples here and here.
By any name, the idea is to calculate the percentages of positive and negative outcomes of each plate appearance or batter faced—to be specific, for pitchers, Adjusted Batters Faced (ABF), which is Total Batters Faced minus bunts and Catcher Interference.
If you haven't yet committed all of this to memory, along with how to extrapolate earned runs from ERA and innings and how much to tip your barista, positive outcomes for pitchers (negative for hitters) are:
Soft- and medium-hit grounders and fly balls
Infield pop-ups
Strikeouts
And negative outcomes are:
Hard-hit grounders and fly balls
Line drives
Walks and HBP
This work uses hardness-of-hit measures from Baseball Info Solutions (BIS).
The median score for good outcomes among starting pitchers at the time of that 2017 study, which looked at pitchers in 2016, was around 63%, with elite scores at 67% and up, and bottom scores 58% and below. Clayton Kershaw had 74% good outcomes, which was very, very good. The median score for bad outcomes was around 38%, with elite scores down around the low- to mid-30s and the worst pitcher performances at 41% bad or higher. Kershaw was at 28% bad outcomes in 2016.
To get the Net PRO result, you subtract the percentage of bad outcomes from the percentage of good outcomes. After the 2016 season, for example, the top quintile of starting pitchers +29 percentage points or higher, and the best was, again, Kershaw, at +46.
I thought it might be interesting to look at this year's starting pitchers using the same technique. So I did, using BIS data from games through Wednesday, April 17. This might seem premature, but the 137 SPs in the study had at least two starts and 50 ABF.
So far this year, the median good- and bad-outcomes percentage split has been 59%-41%, with the median Net PRO score +18 points, a little narrower than a few years ago.
The top quintile (26 SPs) had Net PRO scores of +30 points or higher, led by reigning AL Cy Young holder Blake Snell, who has a remarkable 77.5% good outcomes and just 22.5% bad outcomes, for a Kershaw-esque Net PRO of +55. Of course, the broken toe might affect that. Snell's ticket has been a ton of strikeouts (40.4% of ABF) and a ton of soft contact (33.8% of ABF) plus a useful 3.4% IF. Other names in the elite will not surprise anyone: the top quintile includes Luis Castillo (+40), Noah Syndergaard (+39), Max Scherzer (+35), Jose Berrios (+33) and Gerrit Cole (+30).
Some of the names in the elite quintile do come as something of a surprise, though:
John Means (+42, BAL): Boy, is this guy getting wormkillers. Over 32% of his battles with hitters have ended in soft- or medium- hit grounders, and another 17% have been medium-hit flyballs, aka cans o' corn. That's 49% easy outs, best among all the starters and making his low 22% K% a little easier to bear. He's only faced 59 batters this season in three relief outings and two starts, both losses. But those starts were against OAK and BOS, and in his OAK start he gave up five runs (one earned) in a single inning, on three infield singles, an infield error, and a home run. So there's a lot of potential variability here, and his 1.98 ERA is countered by a 1.24 WHIP, but he's been a $7 earner so far. Keep your eyes open.
Tyler Glasnow (+39, TAM) was a touts' darling before the season, but nobody thought this was coming. Glasnow's K% is actually a little off a little from past seasons, but his walk rate has just disappeared, with a 3.3% rate that is among the league leaders. Add in 52% combined soft- and medium-hard GBs and FBs, and Glasnow could be one of those guys who answers the pre-season question, "Which pitcher outside the top-15 ADP will finish in the Top-15 when the 2019 season is over?"
Ivan Nova (+34, CHW) has 5.28/1.30 decimals and a low 17% K%, but he has the sixth-highest medium-hit GB% among the starters at 23%, and his combined 48% soft-and medium hit GB and FB is third among the starters. He's also being frugal with the hard-hit GBs and FBs, at less than 10% of ABF.
Merrill Kelly (+33, ARI) has come out of nowhere—or, more precisely, the Korean League—to grab a slot in ARI. Like Nova, he has unimpressive decimals (5.91/1.35), but his elite Net PRO is built on 44% combined easy contact and a lowish 4% bb%.
And Yusei Kikuchi (+30, SEA) has a nice WHIP of 1.11 but a so-so 4.00 ERA so far in his first year in MLB. And, true to his form, he has not been a source of strikeouts, with his 20 whiffs in 27.2 innings not the stuff fantasy dreams are made of. But he is getting a lot of GBs (32% of ABF), of which three-quarters are of the soft- and medium-hit vintage. He also has two easy flyballs for every hard-hit flyball.
In the last quintile of the Net Pro spectrum, we find a hodge-podge of 26 names with Net PRO scores under +8. Some of them are the sorts of starters whose track records suggest they will be comfortable in this company—Shelby Miller (-25) is the worst in MLB with a startling 5% K%. Mike Fiers and Kyle Gibson (both +6) have disappointed owners. And Marco Estrada (+6) has long tantalized with his huge IF%, but his accompanying hard-hit howitzer shells have left a scarred battlefield pocked with ERA and WHIP craters.
But some of the non-elite bunch are more than a little surprising:
Matt Strahm (-22, SD) was a tout darling before the season, but the season so far has blown up in his face—and his owners'. (That's enough explosion metaphors-Ed.) Mind your own business, Ed. (It is my business-Ed). Strahm thus far has actually surrendered more hard-hit GB and FB (29%) than combined soft- and medium-hit GB and FB (20%), and his 14% K% is perilously close to his 9% bb%. The touts thought his relief-pitching skill base would move well to the rotation. Maybe not.
Jon Lester (-9, CHC), like Strahm, has given up more hard grounders and flies than soft and medium grounders and flies, has given up a ton of line drives (20% of ABF, half again above the SP median of 13%). He's also walking 10% of his hitters. He's gone on the IL, with what was called a hamstring injury, but the signs at least suggest arm trouble.
Another pre-season tout darling, Corbin Burnes (+1, MIL) is also in the more-hard-contact club with Strahm and Lester, and adds a 9% bb% into his mix, so he's full vale for his 10.70/2.15 decimals. What's particularly troubling here is the flyball mix—he's giving up three times as many hard-hit flies as soft- and medium-hit flies. And it's those hard-hit flies that have led to his league-worst 11 HRs allowed.
The jury was out this year on Yu Darvish (+1, CHC), but he needs to throw himself on the mercy of the court with an 18% bb%. And if we add his HBPs (2%), his free passes are almost equal to his Ks (22%). Loss of control is often a marker for elbow trouble, and as we know, Darvish had Tommy John surgery in 2015. Last year, he also had a "debridement," which sounds like a fancy word for a Vegas annulment but is actually an arthroscopic procedure. It was described in the abstract of a research paper at the National Center for Biotechnology Information as "osteophytes removal, loose bodies removal and fenestration of the olecranon fossa."
"Fenestration," according to two different online dictionaries, is "the arrangement of windows and doors on the elevations of a building." So either fantasy owners have to worry that Darvish is a significant elbow re-injury risk, or that they might be looking at some significant reno costs. We'll see if the Cubs contact Dr. ElAttrache or the Property Brothers.
One last piece of advice in all of this: It's still early and it might take higher ABF levels for pitchers' true skills to level out. So don't run out and trade Yu Darvish right away, unless you can get a decent fixer-upper a little closer to downtown.
Also, be cautious about taking on relatively unknown commodities like John Means. Focus on your due-diligence process, and don't just throw a dart and be proud of yourself if it happens to hit the bullseye. In fantasy baseball, as in life, ends don't justify Means. (Groan-Ed.)
There is a full list of the SP PRO outcomes here (HQ subscribers only).
For more information about the terms used in this article, see our Glossary Primer.
Shopping Cart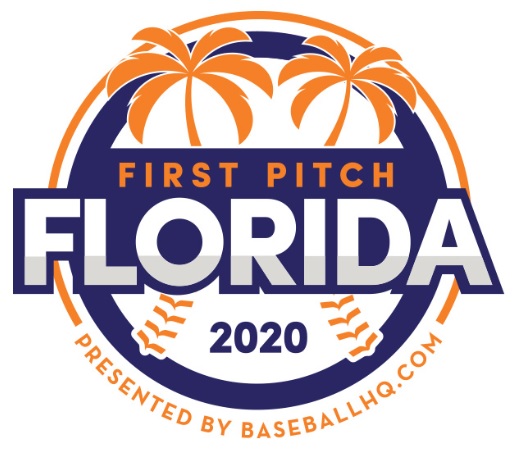 Inaugural Event!
February 28-March 1, 2020
St. Petersburg, FL
A few seats still left!