MARKET PULSE: The Liam Hendriks Experience
By Ray Murphy

@RayHQ
June 23rd, 2019 12:05am
Market Pulse looks at the movers each week in respective markets as we search for potential buying opportunities. The data is taken from CBS Sports, which features primarily daily transaction leagues, providing us with some insight as to player movement over the past week leading up to the Sunday waiver deadline in weekly leagues. Of course, depending on the parameters of your league, further investigation of every player is strongly encouraged. Click on the provided links for additional information and deeper analysis from our crack BaseballHQ.com staff. Also, please note that, as the season progresses, players who have been steadily rising or falling may have had additional commentary that still applies written up in recent columns, so you may benefit from perusing the Market Pulse archives.
Column designations include...
OWN

: Ownership percentage prior to last weekend

CHG: Ownership percentage change since then, heading into the current weekend

RTG: The author's general rating for each player as follows:
+ = BUY: potentially profitable stock for your portfolio, further research strongly recommended for possible acquisition, depending on league parameters
o = WATCH: put on your radar for potential acquisition, depending on needs & league parameters
— = SELL: dead money, odds of helping cause extremely limited
MARKET OVERVIEW
This doesn't shape up as the most active FAAB week at the top of the market. But as we get in range of guys taking pre-All Star <cough>vacations<cough>, er, IL stints, expect to see a lot of bottom-of-roster churn around your leagues. This week's FAAB pool isn't sexy, but solid maneuvering of minor moves can be what makes all the difference come late September.
BULL MARKET
These are the "hot" stocks, the players who are being most added. If you have a chance to jump on board and grab these players in your league, you should probably consider it, though we will try to point out who you should let slide by, or at least approach with caution.
Over 25% Ownership (Possibly Still Available in Shallow Leagues)
PLAYER
OWN
CHG
RTG
COMMENT
Zac Gallen (RHP, MIA)
32%
29%
o
6B prospect has punched up velo; good first start
Ross Stripling (RHP, LA)
32%
25%
+
LA rotation carousel spins back to him this week
Oscar Mercado (OF, CLE)
38%
22%
+
Looking like longshot winner from recent FAABapalooza
Ian Desmond (1B, COL)
34%
21%
o
Still mostly a bad-side platoon producer, but Coors...
Merrill Kelly (RHP, ARI)
53%
17%
o
k/9 remains subpar, but quite playable especially at home
Scott Kingery (SS, PHI)
67%
16%
+
Power pace unsustainable, but surging HctX says BUY
Lourdes Gurriel (LF, TOR)
49%
15%
o
Power pace also unsustainable, but opps abound
Framber Valdez (LHP, HOU)
54%
14%
o
Pedestrian skills, but team context just so good
Hansel Robles (RHP, LAA)
53%
14%
+
C. Allen departure removes last seeds of doubt on role
Mike Fiers (RHP, OAK)
63%
13%
—
Streaming option at home/vs. bad teams only
Taylor Rogers (RHP, MIN)
36%
13%
+
Not anointed, but has leg up in battle with Parker
There hasn't been any pronouncement from Rocco Baldelli, but there has been a shift in Minnesota's bullpen. Over the past 31 days, Taylor Rogers has out-saved Blake Parker by a 5-to-1 count. Rogers is still getting multi-inning work at times, and was also recently slowed by a balky back. But it sure looks like he has taken the gig from Parker for the moment.
Three interesting young hitters in this group—Kingery, Mercado, and Gurriel—offer different skills profiles, but all figure to continue to have massive playing time opportunities over the balance of the summer. Mercado may offer the most balanced skill set, Kingery the best plate skills, and Gurriel's prior big-league experience means maybe he really is consolidating his power skill. Any one of the three is worth a look if still available in your league.
Under 25% Ownership (Possibly Still Available in Deeper Leagues)
PLAYER
OWN
CHG
RTG
COMMENT
Jordan Yamamoto (RHP, MIA)
17%
43%
—
Stuff is fringe-average, team context much worse
Adam Plutko (RHP, CLE)
9%
29%
—
Doesn't matter how good Ctl is; hr/9 has a leading '2'
Adbert Alzolay (RHP, CHC)
3%
22%
+
9D prospect slots into rotation this Tuesday
Ian Kennedy (RHP, KC)
24%
19%
o
Now clearly above Mychal Givens in CL rankings. Yay?
Kevin Newman (SS, PIT)
10%
12%
o
Flashy BA is BABIP-fueled, too little power/speed
Logan Allen (LHP, SD)
9%
11%
o
First start turned heads, but don't anoint him Paddack 2.0
Tommy Milone (LHP, SEA)
10%
10%
—
Interesting skills over last few weeks; clock reads 11:59p.
Michael Lorenzen (RHP, CIN)
1%
10%
o
Benefitted from Raisel's recent funk, qualified to close
Carson Kelly (C, ARI)
19%
9%
+
Recent gains suggest he's emerging
Danny Santana (LF, TEX)
19%
8%
—
41% h% can't last, and PT squeeze about to get very real
BEAR MARKET
These are the players who are being dropped the most, many of which have meaningful reasons for being let go. Sometimes, however, the market may be overreacting and some nice profits can be made by the forward-looking owner who buys when everyone else is selling.
Over 50% Ownership (Possibly Becoming Available in Shallow Leagues)
PLAYER
OWN
CHG
RTG
COMMENT
Frankie Montas (SP, OAK)
95%
-21%
o
Still a worthwhile PFNY/dynasty target
Clint Frazier (LF, NYY)
66%
-19%
o
Waiting for a ticket to TOR, DET, SF, wherever…
Rich Hill (LHP, LA)
94%
-12%
—
Will return as RP or just in time to stretch out for Oct
Gregory Polanco (RF, PIT)
66%
-12%
—
So much for "4 OF for 3 spots" problem in PIT
Renato Nunez (3B, BAL)
57%
-11%
o
Gone cold in June, but no red flags in skills
Eric Lauer (LHP, SD)
50%
-11%
o
Plenty of profit as a streamer
Spencer Turnbull (RHP, DET)
65%
-10%
o
Blew up v. CLE, the bounced back. Serviceable.
Matt Strahm (LHP, SD)
59%
-10%
o
Two shaky starts off brief DL stint, but one was Coors
Derek Dietrich (IF/OF, CIN)
75%
-9%
o
Had nowhere to go but down after 12-HR May
Jimmy Nelson (RHP, MIL)
70%
-9%
—
Ctl not back yet, neither is Vel
Jorge Alfaro (C, MIA)
63%
-9%
o
Conclussion for C are a red flag
Alex Reyes (RHP, STL)
59%
-9%
—
More headfakes re: timeline for his return to STL
This section contains more 'Holds' than usual, as lots of guys here could still have either second-half value (Frazier, Alfaro, Strahm in particular) or future/long-term value (Montas' very unfortunate week doesn't dim his long-term star that much).
Under 50% Ownership (Possibly Becoming Available in Deeper Leagues)
PLAYER
OWN
CHG
RTG
COMMENT
Peter Lambert (RHP, COL)
45%
-16%
—
As predicted here last week, Coors got him
Jerad Eickhoff (RHP, PHI)
32%
-16%
—
Shut down, promise of first few starts forgotten… again
Blake Parker (RHP, MIN)
49%
-8%
—
Rogers up, Parker down
Sean Newcomb (LHP, ATL)
33%
-8%
o
Concussed by comebacker, now stretching out in AAA
Chase Anderson (RHP, MIL)
41%
-7%
—
First 4 GS: 0 HR. Last 5 GS: 6 HR.
Freddy Peralta (RHP, MIL)
30%
-7%
o
Been much more effective in multi-inning relief
Cody Allen (RHP, MIN)
25%
-7%
—
Signs with Twins, now even further from Save opps
Kevin Gausman (RHP, ATL)
42%
-6%
—
IL with plantar fasciitis. Should have just said whiplash
Jon Duplantier (RHP, ARI)
23%
-6%
—
IL with shoulder inflammation
Jose Urena (RHP, MIA)
21%
-6%
—
IL with herniated disc
We may not get this piece of information easily, but as Sean Newcomb works as an SP again in Gwinnett, it will be telling to see whether he can hold on to the FpK gains he made during his brief bullpen dalliance in ATL. If so, that could unlock some real gains for him as a starter. Stay tuned for that piece of info in the coming weeks.
PRE-MARKET
Just as the early bird gets the worm, the best way to gain an edge on the competition is by grabbing an emerging asset before the buying stampede begins. Here we consider lightly owned players who may be just beginning to move in the market. These players may be especially useful considerations in deeper leagues. We will try to dig a little deeper here in the early going, as we seek any useful nuggets that may have been passed over on draft day.
Players Who May Just Be Appearing on Radar, Depending on League Size/Format
PLAYER
OWN
CHG
RTG
COMMENT
Trevor May (RHP, MIN)
11%
7%
—
Parker/Rogers both dinged, but his skills don't compete
Michael Lorenzen (RHP, CIN)
11%
7%
o
If Raisel gets moved at deadline, he's now clear #2
Tyler Flowers (C, ATL)
9%
6%
o
Sometimes skilled part-time C better than full-time C
Elieser Hernandez (RHP, MIA)
9%
6%
o
Forget Yamamoto, Gallen… here's the interesting MIA SP
Zack Collins (C, CHW)
9%
2%
+
You had me at "bat-first C"
Daniel Norris (LHP, DET)
8%
4%
o
Davitt talked himself into him
Chris Iannetta (C, COL)
8%
5%
o
A few C's went down this week, some Coors weeks comig
Erick Fedde (RHP, WAS)
7%
3%
—
Last two starts: 8 BB/2 K. Nope
Tyler White (1B, HOU)
7%
2%
—
Pipp to Alvarez's Gehrig?
Brandon Dixon (1B, DET)
7%
5%
+
Formerly-horrific ct% spiking over last month. Deep spec.
Liam Hendriks (RHP, OAK)
5%
4%
+
Got the first post-Treinen save, but FB% is perilous
Jake Marisnick (OF, HOU)
5%
3%
o
Another recent ct% gainer as he tries to hold off Tucker era
Tyler Beede (RHP, SF)
5%
2%
o
He's been bad, but 6 of 8 GS on road. Stream in Oracle?
Reyes Moronta (RHP, SF)
4%
3%
—
Probably Dyson before him as CL when Smith gets traded
It wasn't clear who would replace Blake Treinen in OAK, so it was notable that Liam Hendricks got the first shot and converted it impressively. His skills aren't closer-worthy by today's standards, but he has bumped his Vel and k/9 this season, making him a borderline-qualified option. Lou Trivino and Joakim Soria are both lurking in the mix, but if opportunity is king in the closer game, Hendricks should have it for the moment.
Note that the White Sox have already shown a willingness to DH Zack Collins when he's not catching. He'll need to hit to continue to earn that opportunity, but the possibility of additional ABs when he's not catching does raise his 2nd half ceiling.
We flagged Brandon Dixon for that 'horrific' contact rate in the Baseball Forecaster, and over April/May he lived up to that tag with a 60% ct%. But this month it's up to 79%. That's only 67 AB, but ct% skills stabilize quickly. Cutting his K rate in half not only boosts his average, but seems to be unlocking his power. That's a trend worth monitoring, if not buying into immediately.
For more information about the terms used in this article, see our Glossary Primer.
Shopping Cart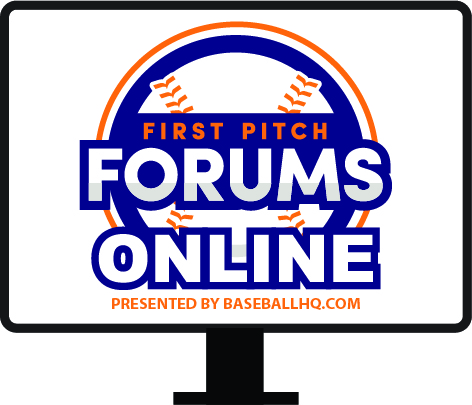 Our virtual First Pitch Forum returns!
Three online-only events: March 5, 11, 17
Join us live, or watch when you want
Just $19!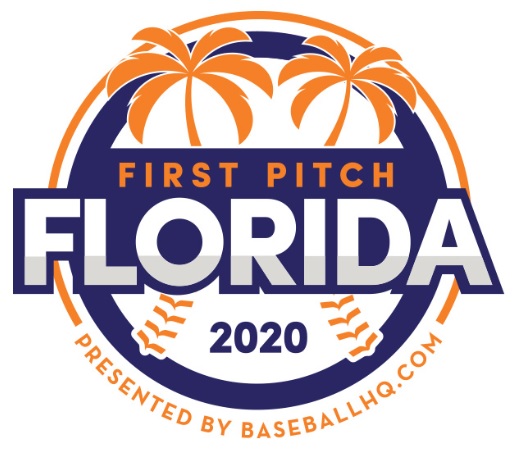 Inaugural Event!
February 28-March 1, 2020
St. Petersburg, FL
A few seats still left!