KEEPERS: What we learned in 2014—Part I
By Jock Thompson

@JOCKatHQ
September 30th, 2014 11:04pm
The 2014 regular season is in the books, and the time to take stock in preparation for 2015 is now, even if just briefly before the winter hiatus. Particularly for those of you in active off-season leagues, what transpired this past season will often provide guidelines or hints as to managing your rosters and how to approach next year.
And even for KL owners planning to take some much-deserved time off, the following pointers should be instructive as the off-season unfolds. For us at BaseballHQ.com, this begins on October 7, with Opening Day of the Arizona Fall League. And the MLB's winter meetings, trading, and the winter leagues aren't far behind. So let's consider what just happened as we ponder the future.
1. Offense continues to decline across all scoring categories Unless you've been under a rock all season, you're already aware that offensive trends have continued on their precipitous downward path, with no sign of a turnaround. As so proficiently laid out here several weeks ago by Patrick Davitt, pitching reigns supreme, as MLB scoring dropped for the third consecutive season, down to 4.07 runs per game (RPG) per team. It's the lowest MLB RPG since the strike season of 1981 (4.0 RPG), and pales in comparison to the modern-day high of 5.14 back in 2000, as well as 17 consecutive seasons of 4.5+ RPG between 1993 and 2009.
This downturn affects all scoring categories, regardless of your league's format. A collective 2014 BA of .251 is the MLB's lowest since 1972, near the peak of the dead-ball era. HRs aren't off as much, but 0.86 HR/PG is the lowest level since 1992, and well off the steroid era peak of 1.17 in 2000. At 0.57 SB/PG, SBs are down from the recent peaks of the past decade (.067 and .066 in 2011 and 2012), and well off their their run of 22 consecutive 0.70+ seasons between 1976 and 1997.
In addition and perhaps most alarming, MLB strikeouts reached an all-time high of 7.7 per team per game in 2014, while BBs slipped below 3 per game for the first time since 1968. Again, simply put, pitchers are improving, defenses are making adjustments, and hitters are paying the price.
Strategic Response: If your league plays with limited keepers and uses a supplemental spring draft or auction to fill out rosters, you can err on keeping an overabundance of hitters in advance of these events—particularly if you have a rotation ace. 2014 has shown that you can find good pitching out of spring training and in-season (more on this below). If your league allows reserves, use these spots to roster near-ready MLB position players over pitchers.
With strikeouts rising and BA more of a year-to-year crap-shoot than ever—see Trout, Mike—seek out power and speed bargains where available. And depending on their circumstances/opportunity, don't be afraid to roster platoon players or names who have just one plus offensive skill. As noted in this space previously, Jarrod Dyson (OF, KC) earned double-digit dollars for the third consecutive season in less than 300 AB, thanks to a plus running game and terrific defense. And if you seek BA help, be aware that due to shorter 1B relays, defensive shifts appear to have narrowed the advantage that left-handed pull hitters have had—facing RHPs—over their right-handed hitting counterparts.
2. In general, the AL remains a better league in which to find hitters...barely. Not surprisingly, the 2014 year-end stats suggest that the DH still creates more scoring opportunities for AL teams, though not by as much as in recent years. Most notably, the AL had a .256-.249 BA edge and a 4.18-3.95 RPG edge, most of which can be traced to not having pitchers bat. But the disparities between league OPS (AL .706 / NL .694) and HR/PG (AL .89 / NL .83) wasn't nearly as great as in recent seasons, and the difference in SB/PG was minimal. Per usual, strikeouts per game remain higher in the NL.
Strategic Response: No real change here in what has been the ongoing rule. While there are always exceptions and your specific choices will depend on your context, more opportunities exist for hitters and offensive counting stats in the AL, while NL pitching continues to have an edge
3. Opportunities to acquire good pitching are plentiful, both in March and in-season. Anyone who tells you they had ROY candidate Jake deGrom on their roster let alone on their prospect radars during the spring probably isn't telling you the truth. And if you passed on SEA's Roenis Elias after he won a starting job out of spring training, or on HOU's Colin McHugh or LAA's Matt Shoemaker following their first successful MLB spot starts, then you didn't behave any differently than most fantasy owners. If you believed prior to April that Jake Arrieta was going to suddenly turn into a $20 pitcher with a 2.53 ERA in CHC, or that you saw Tanner Roark coming in WAS, then you don't need to be a BHQ subscriber; we should be learning from you.
The 2014 leaps forward came in all shapes sizes and from various career points. Following a promising 2013 breakthrough Cory Kluber is now an elite arm and the AL's leading Cy Young candidate after a non-descript minor league career. Garrett Richards was bringing a Cy Young-caliber breakthrough season until a season-ending knee injury in August, and Phil Hughes thrived in MIN out of Yankee Stadium. Chris Young and Edinson Volquez had improbable comeback seasons that earned modest profits, while Danny Duffy and Miguel Gonzalez did likewise, out-performing their BPIs to put up a serviceable bottom lines on playoff contenders. The list goes on, and will likely continue into 2015.
Strategic Response: All of the above suggests that you not retain your riskier pitching options—and that you use your iffy roster spots to hedge your offensive bets. At the same time, this situation will force you and other owners to be more speculative and nimble with waiver wire pick-ups and FAAB dollars. Your targets now no longer limited to elite pitching prospects or minor league prospects with good performances / track records. McHugh, Simon, Volquez , Arrieta and Shoemaker fit neither of these categories.
Continue to seek out high strikeout / ground-ball pitchers, but open your mind to mature strike-throwers like Shoemaker as well, who may have been working in unfriendly minor league venues. Consider names who once showed talent and are now older and in different environments, like Arrieta and Volquez. Look for pitchers going to organizations that have had success in turning around careers and salvaging once promising arms, like Tampa Bay and Pittsburgh. Even reported repertoire or mechanical changes can now be viewed via online video or substantiated via PITCHf/x data. There's no science to being the first to identify off-the radar pitchers; you just need to be observant and willing to take the occasional flyer.
4. Non-closer relievers are becoming increasingly more valuable, particularly in deep leagues. If you were unable to quickly land that surprise SP in-season off of your waiver wire, plenty of valuable, even multi-inning relief options were still available. Neither Dellin Betances nor Wade Davis were likely kept by their owners entering auction/draft day, and were likely flyer picks or low-dollar bids if rostered at all prior to Opening Day. Both ended up earning $19 in 5X5 leagues by the end of the season. Same for Andrew Miller and Brad Boxberger, yet they ended up earning $12 and $11 respectively. All of these names were prominent parts of the MLB strikeout surge, posting Doms of 13.5 or better.
And even MLB teams who lacked rotation depth began to use their bullpens earlier and more often. LAA had five relievers that each tossed 50 IP, recorded an 8+ Dom and a sub-3 ERA while earning a modest profit. Joe Smith was the most successful of these, earning $21 on the basis of a career-high 75 IP and 15 saves recorded prior to the Angels' acquisition of Huston Street.
Strategic Response: Follow the Dom and the K/BB, both in the minors and at the MLB level. Particularly if the strikeouts seem a little light, look for Cmd and ground-ball rates. With these, the opportunity will come. And while there is nothing special about this old formula, again, you'll need to be quick and willing to speculate. PITCHf/x data pertaining to velocity and repertoire, again, are particularly helpful here.
5. Starting pitching commitments are as risky as ever. Despite the fact that pitching is better than it has been in forever and there's more of it, the list of long-tern pitching injuries seemed longer than ever this season, mostly due to elbow injuries and eventual Tommy John surgery (TJS). But a variety of other elbow, shoulder and knee injuries also served to remind us that pitchers are fragile, and that long term investments in them are dangerous.
The DL exodus began prior to Opening Day, when Brandon Beachy, Kris Medlen, Patrick Corbin, Jarrod Parker and A.J. Griffin all went down before throwing their first pitches of the regular season. A Februrary knee injury knocked Derek Holland out until September. 2013 ROY Jose Fernandez went down for the year in early May after requiring TJS, as did C.C Sabathia after knee surgery. Sabathia's teammate Masahiro Tanaka was working on a ROY-worthy season before an elbow ligament tear knocked him out for all but four ineffective 2H starts. Tanaka's owners are still unsure of what to expect in 2015, given his opting for rehab and foregoing surgery.
TJS also aborted Tyler Skaggs' 2014—and likely most of his 2015— at the end of July, while teammate Garrett Richard's stellar season ended less than a month later with a torn knee ligament that leaves him questionable for 2015 Opening Day. Yu Darvish's season ended in early August with elbow inflammation. SEA's Danny Hultzen missed the entire season with shoulder issues (which at last report appears to be a labrum tear), while teammates James Paxton and the AL's premier MLB-ready SP prospect Taijuan Walker also missed at least half the season with less serious shoulder injuries. Walker's NL elite MLB-ready counterpart Archie Bradley never pitched an inning for ARI, tossing just 83 minor league IP while dealing with elbow issues of his own.
Strategic Response: Injuries are mostly luck of the draw, but it's also another big reason to round out your pitching in-season, and to avoid retaining mediocre hurlers or those with durability issues. And also another point for using your minor league and reserves to roster hitters over even elite SP names like Bradley and Walker. In hindsight, both Gregory Polanco and Mookie Betts earned more than either of these pitching prospects, but there were good reasons on Opening Day for rostering these hitters as well.
For more information about the terms used in this article, see our Glossary Primer.
Shopping Cart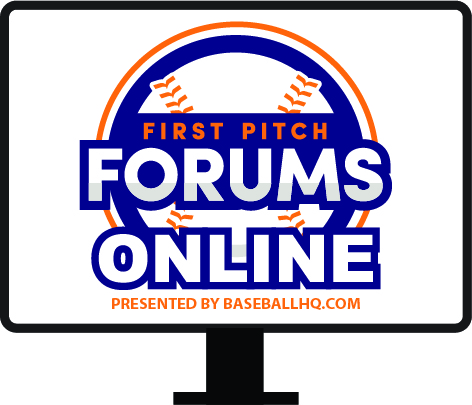 Our virtual First Pitch Forum returns!
Three online-only events: March 5, 11, 17
Join us live, or watch when you want
Just $19!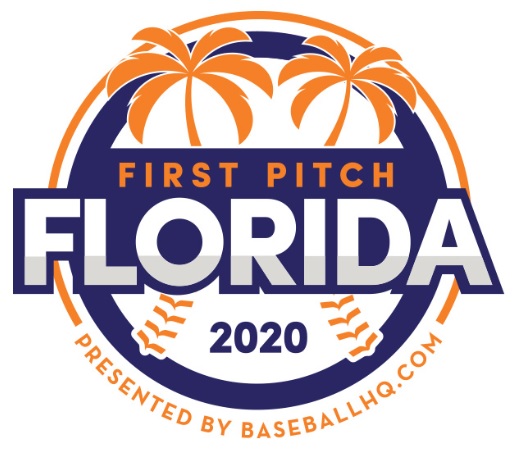 Inaugural Event!
February 28-March 1, 2020
St. Petersburg, FL
A few seats still left!