KEEPERS: Undervalued With Upside
By Jock Thompson

@JOCKatHQ
February 18th, 2012 12:01am
Finding MLB-ready young pitching isn't as easy as we make it sound sometimes, particularly for owners in deep leagues with minors or reserve benches. If you need pitching, names like Matt Moore, Julio Teheran—and even RPs like Addison Reed—have already been rostered and their hype makes it near-impossible to acquire them without giving up an arm or a leg. Even venues themselves have become targets, such as PETCO Park and the spotlight it has shown recently on not-quite-as-elite prospects like Casey Kelly, Robbie Erlin and Joe Wieland.
That being said, relatively under-covered, under-the-radar gems with near-term earnings potential are available in your league, and we're going to list five of them here. If the Top 500 ADPs listed at Mock Draft Central is the most accurate measure of current value, none of the following names are attractive at this point in time. But most of them have already pitched at the MLB level. And all have the potential to advance at least a couple of hundred ADP spots by this time in 2013—suggesting that if you need pitching, their upside over a three-year timeline deserves your attention.
Rex Brothers (LHP, COL): Brothers' ADP fell off the charts with COL's surprising extension of Rafael Betancourt, currently the Rockies closer-designate after the trade of Huston Street to SD. Betancourt finished 2011 strong with a 9.1 Cmd and a 168 BPV, including 8 saves after August 8 while replacing the injured Street, who was never able to reclaim his role. But even with a new contract that runs through 2013, Betancourt is 37 years old. And as Doug Dennis noted in a recent Bullpen Buyers Guide column, Betancourt is an extreme FB pitcher who has been prone to give up HRs in bunches throughout his career, suggesting that his new role could be short-lived.
But this isn't just about Betancourt. The 24-year-old Brothers cut through the minors with just under a 12.0 Dom and a 0.4 hr/9. Ctl was an issue that followed him to COL in the early innings of his 2011 MLB debut. But Brothers put up a 48/12 K/BB over his final 31 IP—a stretch that included a 48% GB% and 181 BPV. With two plus pitches already, continued improvement could make him the Rockies closer by year-end, and he's clearly their best long-term option looking out over the next three seasons.
James Paxton (LHP, SEA): The highly-regarded Paxton is featured prominently in most pre-season Top 100 Prospect lists, including ours here at BHQ. But he's also been relatively under-hyped thanks to pitchers like Danny Hultzen and Taijuan Walker, who are also working their way through the Mariners system. Paxton has mildly dinged for a limited workload and too many walks, but check out his 2011 minor league debut as an SP:

Level/Team  IP   ERA   Ctl  Dom   Cmd  hr/9
==========  ==   ====  ===  ====  ===  ====
A-Clinton   56   2.73  4.8  12.9  2.7   0.2
AA-Jackson  39   1.85  3.0  11.8  3.9   0.5

These would be dominating short-inning / closer numbers which a few analysts have suggested is Paxton's worst-case scenario. Simply put, Paxton already has an outstanding fastball and breaking stuff, and just needs to fine-tune his command and a work-in-progress change-up to succeed at the MLB level. The Cmd improvement at AA after bypassing A+ ball suggests that Paxton is headed in the right direction.
After missing a full year in 2010 thanks to an NCAA agent rule violation, Paxton's innings were limited by the Mariners. But with a mediocre SEA rotation behind Felix Hernandez, he is likely to make his MLB debut sometime in 2012, pitching half of his games in Safeco Field. There's little not to like here.
Carlos Carrasco (RHP, CLE): Most KL/dynasty owners trolling the FA lists for injury rehabbers are going to focus on the likes of Brett Anderson and Dodgers phenom Rubby De La Rosa, both of whom have received attention in this space during the off-season. In fact, Anderson currently clocks in at a #287 ADP, in spite of the fact that he's unlikely to return to OAK until August at the earliest, after going under the knife in late July 2011.
Carrasco will miss the entire season after undergoing surgery in late September of 2011. And a mediocre 4.62 ERA hides a promising 3.97 xERA and a 49% GB%—along with a stretch of seven PQS-DOMs in nine starts during May and June before he landed on the DL for good. As the 2012 Forecaster notes, Carrasco's BPV was on the upswing each month until July, suggesting that this was a young pitcher who was figuring things out prior to his injury. Progressive Field is a fine pitching venue, and Carrasco should have a starting spot with the Indians as soon as he is ready again.
Wily Peralta (RHP, MIL): The Brewers #1 prospect and another Top 100 Prospect, Peralta's relative fantasy anonymity simply may be a factor of being from a poor system and a Midwestern city. But Peralta is another under-publicized hurler with mid-90's velocity, improving secondary offerings—and only a control improvement away from MLB success.
Peralta recorded a 9.4 Dom and coughed up just 9 HR in 151 IP with a 3.17 ERA between AA and AAA. And like Paxton, the 22-year-old Peralta raised his game a level after late-season promotion, dominating the hitter-crazed PCL with a 40/11 K/BB and 2.03 ERA in 31 IP. Picking up where he left off will guarantee his MIL debut sometime in 2012—at a precocious age that suggests staying healthy may be the only obstacle to a promising career.
Arodys Vizcaino (RHP, ATL): Another consensus Top 100 prospect, Vizcaino has fallen out of current ADP favor due to being ticketed for the Braves pen to begin 2012. But ATL appears to be making this move partially due to organizational pitching depth, as well as to protect a young arm that has already missed time due to a torn ligament. Vizcaino's upside is much higher than this, as suggested by his rapid ascent to an MLB job at age 20, and a 4.1 Cmd in 268 minor league IP.
Vizcaino recorded a 17/7 K/BB in his 17 IP with ATL in 2011, showing dominance as well as control issues that could linger a while as he matures at higher levels. But the current ATL rotation is a scary profile in injury risk. And the Braves may not afford to be able to keep him in the pen for too long. Again, if you can hold onto Vizcaino for the next three years, buy skills now, not role.
For more information about the terms used in this article, see our Glossary Primer.
Shopping Cart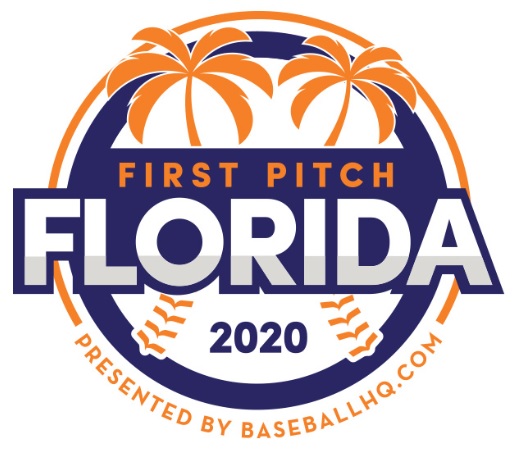 Inaugural Event!
February 28-March 1, 2020
St. Petersburg, FL
A few seats still left!