KEEPERS: Oldies but Goodies?
By Jock Thompson

@JOCKatHQ
March 3rd, 2012 12:01am
Most keeper league (KL) and dynasty owners begin to run from players when they reach their mid-30s. Many times, this leaves short-term bargains to be scooped up by competitors with legitimate championship designs. Age-based decline and health are always the risks when rostering these types, along with your ability to sustain the potential hit. But even though they probably shouldn't be in any KL owner's three-year plans, most of these age 35-and-older players demand your consideration in 2012.
David Ortiz (DH, BOS) seemed motivated by his pending free agency in 2011, as he cut through AL pitching like he'd discovered the fountain of youth. The 29 HR wasn't a surprise, but the 84% ct% was a five-season high, and his .329 BA vs. LHP came on the heels of three consecutive seasons of sub-.230. While he'll be hard-pressed to repeat his .300+ BA, Ortiz' power and patience—156 PX, 13% bb%—remain consistent and elite, suggesting that this alone is what you should pay for. He's on a one-year deal with the Red Sox after avoiding arbitration, indicating that the 36-year old Ortiz may be inspired once more in 2012.
A cursory look at 36-year-old Torii Hunter's (OF, LAA) numbers hints that his decline has already begun and is likely to continue in 2012. His 106 PX in 2011 comes as part of a two-year decline, and his running game is in free-fall (just 5 SB in 2011). But Hunter's decision to play through quadriceps and other nagging leg issues in the first half was a factor in his final offensive line. Better health after June produced a .287 BA, 15 HR, .853 OPS and 127 PX, which says that there's still life in his bat. A 2013 free-agent-to-be, Hunter, like Ortiz, has incentive. If he's healthy coming out of March, he's worth a roster spot.
Chipper Jones (3B, ATL) turns 40 this coming April, yet he continues to display eminently rosterable skills when he is on the field. Jones rebounded from ACL surgery and a .265 BA / 10 HR season in 2010 to record 18 HR and a .275 BA in 2011. His 133 PX was his best mark in four seasons, but his typically outstanding patience eroded in the 2H (8% bb%) as a result of opening up his swing. This adjustment helped produce a 33% h% and 11 HR, neither of which appear to be sustainable. As suggested by his C Health grade and another DL stint (torn meniscus), Jones will likely battle health issues again, and post a sub-500 AB season for the fifth consecutive year. He can help you if you need production at a scarce position, but the accompanying risk is greater than ever.
Surprisingly in 2011, Carlos Beltran (OF, STL) put up his first 500-AB campaign in three seasons, while confirming that his primary offensive skills remain intact (12% bb%, 83% ct%, 152 PX). They support Beltran's .300 BA and .907 OPS and make him an attractive target in spite of the fact that he turns 35 in April. But Beltran's productivity is all about staying healthy, and his F Health grade tells you all you need to know about the risk. Again, it's all about the risk you're willing to tolerate, and what you're willing to pay.
Beltran's new teammate Lance Berkman (OF, STL) enjoyed an even more impressive 2011 rebound that was punctuated by a .300+ BA and the return of an elite 158 PX / 31 HR line. Strong and stable plate skills across the board—including a 16% bb% and 0.99 Eye—indicate that the 36-year-old Berkman is good to go in 2012. But his age and 2H power drop-off—11 HR, 131 PX—tells us not to expect a repeat of last year's surface stats. With a B Health grade, his durability isn't as big a factor as others on this list, but it's all relative.
One reason we like Paul Konerko for a decent follow-up to his .300 BA / 31 HR season is his durability, as suggested by an A Health grade. Another reason is his venue—U.S. Cellular Field—where Konerko has hit 77 of his 118 HR over the last five seasons. His plate skills remain stable at a high level—12% bb%, 84% ct%—while the only blip on the radar is a 2H power slide that produced only 10 HR and 107 PX. Konerko isn't likely to repeat 2011, but he enters 2012 as solid a lock on a 25+ HR season as a 36-year-old can be.
As he nears his 37th birthday in July, it mostly comes down to health for Alex Rodriguez (3B, NYY). Rodriguez' power has been in decline for four years, but 13 first half HR were supported by a solid if no longer elite 140 PX—before knee surgery and a thumb injury limited him to 99 AB and torpedoed his second half. It was the second time in the last three seasons that Rodriguez has recorded less than 450 AB, but the first time since 1997 that he had been held to less than 30 HR. Yankee Stadium, a powerful supporting cast, and plans to spell Rodriguez at DH should help soften his decline. But the current trends and D Health grade suggest that you not expect a full rebound.
Only Coors Field, decent plate skills, and a contract that runs through 2013 keep Todd Helton (1B, COL) mildly interesting. He continues to put up solid BAs when healthy, thanks to a double-digit bb% and consistent 20%+ LD%s. But age and chronic back issues have sapped his once-plus power, and left him short of 400 AB in two of the past four seasons. His last 20 HR season came in 2005, and they aren't coming back. He's best used as a third corner-man on a fantasy team that needs a BA boost by owners with deep reserve benches.
For more information about the terms used in this article, see our Glossary Primer.
Shopping Cart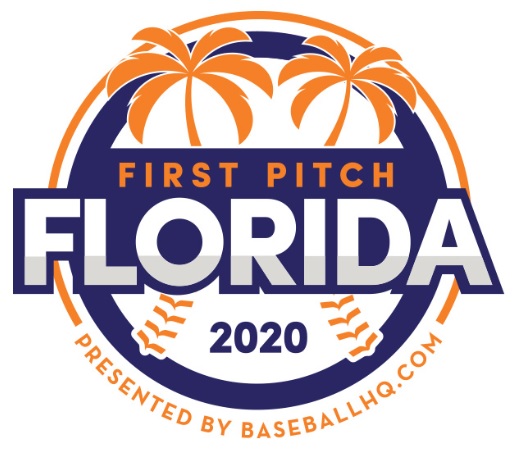 Inaugural Event!
February 28-March 1, 2020
St. Petersburg, FL
A few seats still left!