KEEPERS: More wounded hitters
By Jock Thompson

@JOCKatHQ
January 27th, 2012 12:00am
We extend our look at players with injuries that affected their 2011 performances --- and who were also affected by off-season activity and news. How do their 2012 and three-year outlooks project as of today?
Motivated, healthy Ethier enters walk-year ... Following the most disappointing season since his rookie year, Andre Ethier (OF, LA) hasn't been the topic of trade discussions, nor is he in danger of losing playing time in LA. But several events have made this an interesting offseason for the soon-to-be 30-year-old Ethier. One of these -- the Dodgers' pending sale to one of several competing billionaires -- comes fortuitously before Ethier's walk-year into free agency and his best shot at a huge payday. The second is his recovery from offseason knee surgery, which based on his account and the BPIs, appears to be the key to his immediate future.
Year     AB  BA   xBA  bb%  ct%  Eye   HR  PX   xPX  hr/f  
====    ===  ===  ===  ===  ===  ====  ==  ===  ===  ====
2009    596 .272 .296  11%  81%  0.62  31  148  132   15%
2010    517 .292 .286  10%  80%  0.58  23  135  142   14%
2011    487 .292 .265  11%  79%  0.56  11   97   80    9%

Only a 35% h% allowed Ethier to maintain the BA excellence to which we are accustomed, as his power completely collapsed in 2011. Ethier recorded the worst xBA and Slg (.421) of his career, his worst PX and hr/f since his 2006 debut, and his highest GB% (44%) in the past four seasons. Even local observers were left to assume that his downturn was just part of the Dodgers' overall 2011 malaise -- until Ethier spoke out in late August.
During a recent ESPN interview, Ethier noted that his now surgically-repaired knee had been a problem since mid-2010, which could explain his 2H nosedive -- .267/.353/.433 in 270 AB -- that season. "I put it off for one off-season, and then last season it just became a thing where a lot of things started multiplying and getting worse and something where I couldn't quite get back my swing ... It was very frustrating and I learned a lot from that," said Ethier.
Ethier went on to say that the surgery was successful and that he's motivated, which should be a given considering his situation, and something that shouldn't be discounted in your roster decisions. Power like his usually doesn't disappear during the prime years of a career, and makes us inclined to give Ethier the benefit of the doubt. A healthy Ethier has at least a good three years ahead, and a significantly incentivized Ethier could have a huge 2012. If you don't own him now, point to his most recent three years of HR and see if you can acquire him on the cheap.
Moreland enters 2012 with murky long-term outlook ... With Prince Fielder's destination no longer in question, Mitch Moreland (1B/OF, TEX) and his fantasy owners should be able to breathe easier. Moreland just turned 26, and he has a spot in high-scoring offense that plays in a terrific venue for LH hitters. But Moreland's rough 2011 follow-up to a promising 2010 and off-season surgery raise questions, particularly over the long haul.
Year      AB  BA   xBA  bb%  ct%  Eye   HR  PX   xPX  hr/f  
====     ===  ===  ===  ===  ===  ====  ==  ===  ===  ====
2010*    498 .249 .292  11%  84%  0.74  18  114  152   21%
2011     464 .259 .255   8%  80%  0.42  16  100  105   11%

2011-1H  237 .287 .263   9%  80%  0.49  11  120  124   14%
2011-2H  227 .229 .229   7%  80%  0.30   5  79    86    7%
*Includes MLEs

"Professional hitter" was the term used to describe Moreland as he mashed his way through the minors with a .313/.383/.509 line in 1400 AB. Although nothing stood out, all of his plate skills -- mid-80% ct%, double-digit bb%, good-not-great-power -- were considered above average on the eve of his MLB debut. He arrived in Arlington in August 2010 after scuffling through injuries early in the year at AAA-Oklahoma City. A 9 HR (6 away from Arlington), 135 PX and 15% bb% performance in his first 145 AB -- check out that xPX -- followed by a fine post-season made us wonder if Moreland was suddenly upping his power game. A fast start in the first two months of 2011 further fueled this thought.
But as the 1H/2H numbers now show, Moreland's season fell apart almost across the board beginning in June, leaving observers wondering whether pitchers had caught on to him, an injury was involved, or both. We learned in November that Moreland had struggled with what was thought to be wrist tendinitis throughout the second half. That announcement was followed up by surgery to remove bone chips that could hold him out of action until early March. Still, the absence of an extended MLB track record suggests that putting Moreland's 2H problems solely on his wrist would be a mistake. Simply put, the jury is still out.
Once healthy, Moreland currently projects to see most of the Rangers' 1B time vs. RHPs. He retains the advantages of youth, hitting in Arlington in a potent lineup and he's versatile enough to qualify again in the OF. Working against him is a deep Rangers bench, with plenty of versatility at 1B and not enough AB to go around. Simply put, this looks like a make-or-break year for Moreland in terms of playing time, and he'll have to perform out of the gate to maintain his role. Pay for a tick-above-average power on the heavy side of a 1B platoon in 2012 -- but make Moreland prove himself before tabbing him as a long-term solution.
LaRoche gets reprieve but for how long? ... Adam LaRoche (1B, WAS) was another 1B watching the Prince Fielder drama unfold, as his team and 1B job were also in play. LaRoche's track record suggests that he deserved better, but after signing a two-year deal with the Nationals before 2011, he reported to spring training with a sore shoulder. His season ended with labrum surgery in June, leaving his 2012 and long-term future at age 32 up in the air.
Year    AB    BA   xBA  HR  PX   ct%  bb%    G/L/F   hr/f
====   ===  ====  ====  ==  ===  ===  ===  ========  ====
2008   492  .270  .274  25  154  75%  10%  37/20/43   16%
2009   555  .277  .271  25  145  74%  11%  35/22/43   14%
2010   560  .261  .253  25  160  69%   8%  38/18/44   15%
2011   151  .172  .211   3   62  75%  14%  43/19/38    7%

As suggested by the BPIs, LaRoche had been a model of consistency power-wise. But attempting to play through the injury didn't help him in 2011, though the delay in his surgery isn't expected to impact his March readiness. Not seen in the numbers is the fact that LaRoche had done much in 2009-10 to make fantasy owners forget about a long history of 1H struggles followed by 2H fireworks. But this is something that's once again a concern following his surgery.
Immediate production is a potential dilemma for a WAS team that has its 2011 1B Mike Morse now occupying one of two corner OF spots along with Jayson Werth while awaiting the arrival of RF Bryce Harper. In sum, don't rely on LaRoche for 2012, and roster him longer-term only as a flier. A return to previous production levels and playing time just isn't guaranteed.
For more information about the terms used in this article, see our Glossary Primer.
Shopping Cart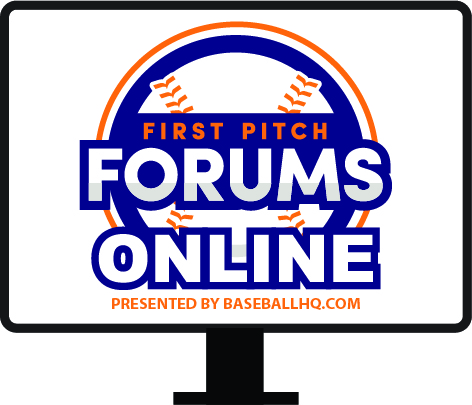 Our virtual First Pitch Forum returns!
Three online-only events: March 5, 11, 17
Join us live, or watch when you want
Just $19!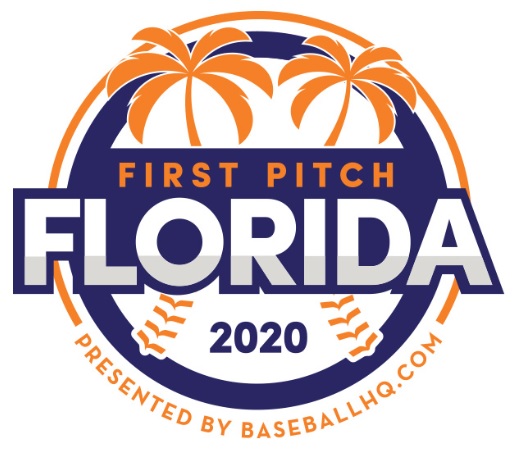 Inaugural Event!
February 28-March 1, 2020
St. Petersburg, FL
A few seats still left!