KEEPERS: Is Lorenzo Cain keeper-worthy?
By Jock Thompson

@JOCKatHQ
January 16th, 2012 12:00am
Last week in this space, we focused on some names whose prospects have improved with offseason activity – and who could bring a relatively fast return depending on your league context and timeframe. This week we'll focus on some players for whom opportunity appears to be the primary 2012 attraction – but who still merit some attention.
Parker's stock should rise in OAK – longer term… His trade from ARI to OAK made Jarrod Parker's (RHP, OAK)) mention a last-minute casualty of our Dynasty Reload: NL Starting Pitchers column. Parker left a winning team in a BA-inflating venue; how does his immediate future look with the A's?

Parker    IP    ERA  xERA  Ctl   Dom   Cmd  hr/9     GLF
======    ===  ====  ====  ===   ===   ===  ====  =========
2011*     136  4.08  3.49  3.5   6.2   1.8   0.5   35/5/59

2011-1H    66  5.51  4.72  4.7   6.8   1.4   1.0     NA 
2011-2H    70  2.73  2.32  2.4   5.6   2.3   0.0     NA
*includes MLE

Parker was ARI's consensus #1 prospect in 2009 before he underwent Tommy John surgery (TJS) that October and missed the entire 2010 season. His polish for a high-school product had been so impressive prior to TJS that Parker remained ARI's top-ranked minor leaguer through 2010-11, even while rehabbing from his operation. His 2011 MLEs from AA-Mobile suggest a pitcher feeling his way through the recovery process, with notable Cmd and xERA improvements in the 2H. Parker has reportedly regained his mid-90's FB velocity and command, while his secondary offerings – notably a plus slider and improving changeup pre-injury – remain relative works-in-progress.
Parker's pedigree and his 2H improvement suggest that his ceiling remains high, particularly longer-term if he can remain in the pitching haven offered by OAK's home venue. However his numbers also indicate that he still has work to do at a time when the rebuilding A's project as one of baseball's worst teams. Not only are Parker's IP likely to be limited by a club in investment-protection mode, but he's also a poor bet to get any immediate offensive support in what looks like his MLB debut season. Roster him only if you can wait a couple of years for a return.
______________
Wood almost watchable again in COL … The days of Brandon Wood (3B, COL) being radar-worthy – forget being on a keeper list -- seemingly disappeared with the disappointing follow-up to his disastrous 2010. But with little fanfare this past November, Wood signed a minor league deal with COL, something that is always a fanalytic eye-opener thanks to the Rockies' home venue. And now for several reasons, Wood appears to be watchable again. But a sleeper keeper?

Wood      AB  BA   xBA  bb%  ct%   Eye  HR  FB%  PX   xPX  hr/f  
====     ===  ===  ===  ===  ===  ====  ==  ===  ===  ===  ====  
2010*    277 .147 .152   3%  67%  0.09   5  52%   41   80    5% 
2011     250 .216 .213   7%  71%  0.28   7  49%   96  124    8%

2011-1H  128 .219 .196   6%  73%  0.23   3  53%   81  132    6%
2011-2H  122 .213 .229   8%  69%  0.29   4  44%  113  116   11%
*includes MLE

In spite of the slight across-the-board uptick in 2011, the numbers over the past two seasons don't offer much hope for Wood's BA. The glimmer of light remaining emanates from Wood's age (26), and the combination of 1) a patience rebound and 2) power metrics hinting that he is still a potential HR threat. With Coors Field adding juice to a lofty FB%, it's not shocking to see a 144 PX projection – which suggests that Wood could put up double-digit HR at a scarce position if given the AB. And with additional power upside, Wood's BA could even become tolerable, particularly given Coors' typical 14-15% BA inflation.
The off-season trades of both Ian Stewart and Ty Wigginton have left a gaping hole at 3B that Wood has the opportunity to fill. His most immediate competition includes equally uninspiring options such as Casey Blake (3B, COL) and Chris Nelson (2B/3B, COL), among others. The Rockies' 3B of the future is Nolan Arenado, but zero experience above High-A ball likely puts even his most optimistic COL ETA at late 2012. Still, with a poor track record and a very limited window of opportunity, Wood is at best a short-term flyer -- and only in ridiculously deep leagues at this point in time. He'll need a solid March to retain this outlook.
______________
Even with starting nod, Cain's future remains questionable… Following a promising 2010 minor league comeback, Lorenzo Cain (OF, KC) was traded to KC as one of the primaries in the Zack Greinke deal. Now a year later following the trade of Melky Cabrera, Cain has been anointed as the KC CF entering 2012 – but his BPIs and future don't look quite as hopeful as they did a year ago.

Cain      AB  BA   xBA  bb%  ct%   Eye  SB    GLF      PX  Spd  SB%
====     ===  ===  ===  ===  ===  ====  ==  ========  ===  ===  ===  
2010*    478 .283 .233   8%  77%  0.40  27  43/21/37   70  177  87%
2011*    509 .261 .259   5%  77%  0.24  12  50/22/28   94  143  60%

2011-1H  267 .254 .244   5%  74%  0.20   6     NA      NA  126  60%
2011-2H  242 .270 .252   5%  80%  0.28   6     NA      NA  135  60%
*includes MLE

It may not have been just Cabrera's career year that kept Cain down on the farm. Even a PCL-inflated 16 HR / .302 BA season at AAA-Omaha couldn't hide the regression of his most important skills. As suggested by his PX and GB%, Cain isn't going to earn his money with power. While terrific speed continues to let him out-hit a mediocre xBA, Cain's pitch selection and patience deteriorated in 2011. And an outstanding SB% from 2010 now appears to be a career outlier, leaving us to wonder where he might fit in the Royals lineup.
Good defense and opportunity work in Cain's favor, but neither guarantee his playing time all season ahead of similarly-skilled Jarrod Dyson (OF, KC). Cain's 2012 AB may well depend on h% luck, which isn't something you want to rely upon either for this year or longer-term. He's a potential 20+ SB threat if everything goes right, but the 26-year-old Cain doesn't appear to be the best keeper play you can make, regardless of your timeframe.
For more information about the terms used in this article, see our Glossary Primer.
Shopping Cart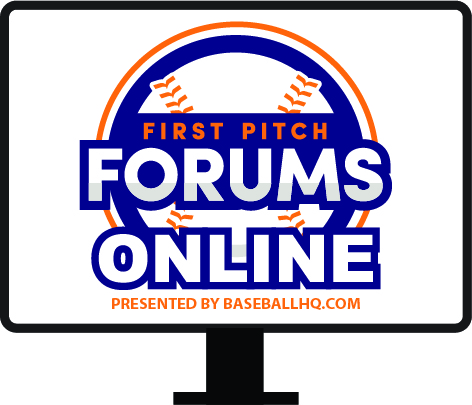 Our virtual First Pitch Forum returns!
Three online-only events: March 5, 11, 17
Join us live, or watch when you want
Just $19!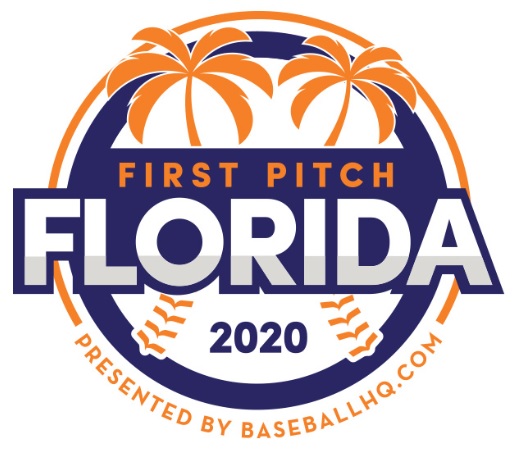 Inaugural Event!
February 28-March 1, 2020
St. Petersburg, FL
A few seats still left!