KEEPERS: Kendrys Morales and other wounded hitters
By Jock Thompson

@JOCKatHQ
January 20th, 2012 12:00am
Here are some more names with shifting outlooks due to off-season player movement -- as well as injuries that impacted their 2011 performances and/or could put them behind the eight-ball to begin 2012. Once again, we consider their immediate and three-year outlooks.
Morales a huge question mark -- with huge upside ... Kendrys Morales (DH, LAA) is making progress, at least physically. Glowing reports from the doctor who performed Morales' second ankle operation and GM Jerry DiPoto describe Morales running on his own body weight this past December, and currently ramping up his January on-field baseball activities in Arizona. Notwithstanding this positive news, Morales' outlook remains murky for so many reasons.

Year      AB  BA   xBA  bb%  ct%  HR    GLF     PX   xPX  hr/f 
====     ===  ===  ===  ===  ===  ==  ========  ===  ===  ====
2009     566 .306 .299   8%  79%  34  42/17/41  168  159   18%
2010     193 .290 .291   6%  84%  11  48/21/31  113  110   22%
2011     ------------------Did Not Play-------------------------

After defecting to the U.S. in 2005 at age 21, the Cuban-born Morales struggled extensively with climate, injuries (quad, hamstring, oblique), conditioning and culture shock prior to his '09 breakout. While his April-May 2010 power metrics may raise questions as to 2009's legitimacy, Morales was always a notorious cold-weather struggler. His recent xBA and hr/f history along with a PX that hovered between 123 and 200 throughout '09 suggest that 2010's brief GB uptick alone isn't alarming. In short, Morales is likely both a legit power threat and high-average hitter -- if healthy.
And therein lies the rub, because Morales hasn't played in a baseball game for 20 months, since his ill-advised May 2010 HR celebration. There's no way of knowing how much his skills may have atrophied or how his ankle will hold up over a full season, even as a DH now with Albert Pujols in fold. And the even bigger injury-related issues may be his weight and conditioning, with which Morales struggled extensively prior to 2009.
The positives of his pre-injury performance, age (28) and as a switch-hitter backing Pujols and the emerging Mike Trout keep him attractive, but be aware that Morales' return to form and full-time AB aren't guaranteed – and likely won't happen immediately in 2012. He still has time to resume his career, but he's a high-ceiling / high-risk proposition for now.
______________
Craig remains relevant despite new hurdles ... Allen Craig (OF, STL) produced a solid rookie reason in part-time play, followed up by an outstanding post-season that included 8 walks, 4 HR and a .622 Slg.. Craig performed at a high level, fighting through leg issues (knee, hamstring) in the second half – but he finally succumbed to off-season surgery that could delay his 2012 by a month or two. In response to his projected downtime and the loss of Albert Pujols, the Cards signed Carlos Beltran to a two-year deal, seeming leaving Craig with only part-time AB and a questionable future. But it's not that cut-and-dried.

Year      AB  BA   xBA  bb%  ct%  Eye   HR  PX   xPX  hr/f 
=====    ===  ===  ===  ===  ===  ====  ==  ===  ===  ====
2010*    420 .249 .262   7%  71%  0.40  13  115  145   11%
2011*    241 .292 .292   7%  81%  0.53  12  145  111   18%
*Includes MLEs

A lifetime .307/.369/.516 hitter (1947 AB) in the minors, Craig could always hit, but was held back by his control of the strike zone. Better patience in 2010 helped produce more power -- and eventually the 2011 contact spike that has improved his plate skills and BA outlook. Craig has played all over the field, though with some difficulty, and is a sub-par defensive infielder. The good news is that 2011 defensive metrics suggest that he's now a competent corner OF – and the Cards continue to publicly cite his value as a utility player.
It remains to be seen whether Craig's skills can survive fulltime MLB AB. His rehab along with the presence of both Beltran and Matt Holliday in STL suggest that we may not find out in 2012. Initial reports of Beltran playing some CF after Craig's return seem like wishful thinking, given the former's health history. But while Craig won't be a superstar, he'll be just 27 years old for most of 2012, and has exceeded expectations to date. His versatility, track record, and success in the face of adversity caution us not to bet on his window closing just yet. To patient, offense-needy owners with open roster spots, Craig remains well worth a flier.
______________
Less upside, more risk with Uribe ... Coming off a 24-HR year in SF, Juan Uribe (3B, LA) entered 2011 with a new three-year deal as LA's second baseman. As noted by a Health grade that plummeted from an "A" grade to "D", things couldn't have gone worse for Uribe, who spent 83 days on the DL and most of 2011 wrestling with assorted injuries (hamstring, abdominal, oblique). With the departure of Casey Blake from LA, Uribe enters 2012 as the Dodgers' starting 3B, but with a significantly dimmed outlook – but not just because of his 2011 injuries.

Year     AB  BA   xBA  bb%  ct%   h%   HR  PX   xPX  hr/f 
====    ===  ===  ===  ===  ===   ===  ==  ===  ===  ====  
2009    398 .289 .282   6%  79%   33%  16  129  117   13% 
2010    521 .248 .264   8%  82%   26%  24  116  115   12% 
2011    270 .204 .216   6%  78%   25%   4  69    76    5%

As the previous three-year numbers indicate, Uribe has never possessed polished plate skills. A career-high 2009 BA was the result of a career-high h% -- while his expected 2010 regression was tolerable only because of career-high HRs and bb%. Uribe's attractiveness has always been reliable double-digit HR performances as an MI and multi-position qualifier. His track record has been augmented by five seasons of playing in U.S. Cellular Field, where he hit 59 of his 87 HR (67%) -- and where Uribe recorded three of his four 20-HR seasons.

But Uribe will be 33 years old as of Opening Day 2012, he no longer qualifies at 2B in 20/5 leagues, and his durability – as well as his HR output -- is a question mark going forward. The most recent numbers suggest that Dodger Stadium deflates HR to RHB by 10%, adding another hurdle to his comeback. A healthy Uribe will almost certainly rebound some, but a lifetime .253 BA – and a .543 OPS from 2011 -- suggest that any potential return now comes with serious downside risk. Even at a difficult-to-fill 3B spot, Uribe looks like a mid-reward / high-risk play at best – and better left to desperate owners seeking miracles. He shouldn't be part of any KL owner's three-year plan.
For more information about the terms used in this article, see our Glossary Primer.
Shopping Cart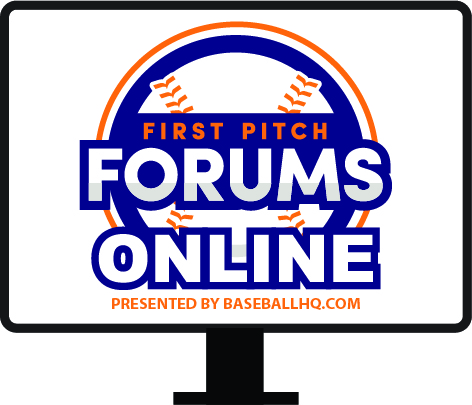 Our virtual First Pitch Forum returns!
Three online-only events: March 5, 11, 17
Join us live, or watch when you want
Just $19!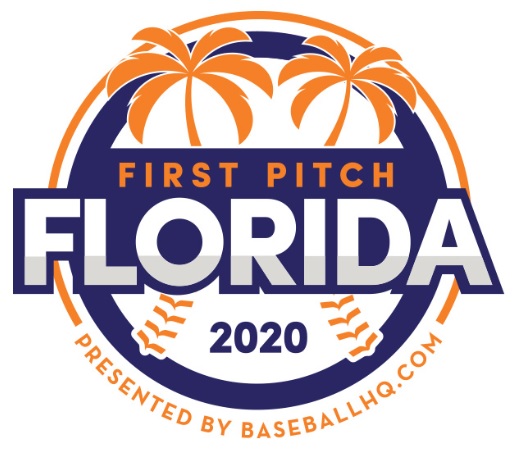 Inaugural Event!
February 28-March 1, 2020
St. Petersburg, FL
A few seats still left!