KEEPERS: Dynasty Reload - Relief Pitchers
By Jock Thompson

@JOCKatHQ
December 23rd, 2011 12:00am
This is the final of a 10-column series designed to help owners playing in keeper league (KL) and dynasty formats look ahead over the next few years to address their weak spots. From now through December, we'll be putting forth by-position lists of our favorite low-dollar players and prospects. All could be relatively available in your leagues – and could earn double-digit dollars sometime over the next three seasons, between 2012 and 2014. Our criterion includes the following:
Player must be growth-age – 27 years old – or younger as of Opening Day
Player must have earned less than $10 in 2011
Player must have accumulated at least 100 AB or 50 IP above A+ ball
It's easy to identify the top players at a given position looking forward, even without numbers at our fingertips. But while Adam Dunn's miserable 2011 reminds us that there are no sure things, the one certainty is that most "established" players are already firmly entrenched on one of your league's 2012 keeper rosters – and likely available only via trade offer of equal value. The ability of dynasty owners to identify available breakout-ready talent is a must in order to compete on an ongoing basis.
For most relief pitchers, their role and proximity to save opportunities determines their value. The following are some names with both skills and the potential to land closer jobs within the next season or two.
Kenley Jansen (RHP, LA) is the best bet on this list to seize an MLB closer role in 2012, and perhaps quickly. Jansen shook off shoulder issues and a minor heart murmur to establish command of his cut fastball, and quickly turned it into his primary pitch. The result was a stunning 2H line that included a 17.6 Dom, a 3.0 Ctl – down from 5.0 in the 1H – and an 0.68 ERA in 27 IP. If he can sustain anything approaching this performance – and remain healthy – current LA closer Javy Guerra will not hold Jansen off for long. Already the presumptive Dodger closer-of-the-future, Jansen is quickly moving up draft lists in the first mocks of the offseason.
Relatively unheralded Addison Reed (RHP, CHW) marched through four minor league levels in 2011, recording a 111/14 K/BB and a 1.26 ERA in 78 IP along the way. He held his own in a late September audition with CHW, as suggested by a 12/1 K/BB and a 2.53 xERA. Reed may not get the initial crack at CHW's open closer role, but with Sergio Santos now gone, he's the best bet to eventually seize and hold it for awhile.
Rex Brothers (LHP, COL) is another precocious young RP whose opportunity might come sooner than expected thanks to the Rockies' recent trade of Huston Street. Brothers struggled with his Ctl upon his arrival in June, but a 13.1 Dom was never an issue – and he recorded a 4.0 Cmd in 31 IP during the 2H. A .232 BAA vs. RHBs suggest that his handedness isn't a problem. Rafael Betancourt is the favorite to get the first shot at COL saves, but keeper league owners looking longer term should bet on Brothers.
With the departure of Jonathan Papelbon (RHP, PHI), suddenly Daniel Bard's (RHP, BOS) role may change – but perhaps not for the reason his current owners were hoping. The assumed closer-in-waiting for BOS, Bard has expressed a preference to start, and the Red Sox have announced that they plan to stretch him out this spring. However, he could revert back to the pen as of Opening Day – a la Neftali Feliz in 2011 – and the Red Sox have yet to identify their 2012 closer. His 2.85 xERA and 115 BPI out of the pen suggest that Bard remains a candidate.
Joba Chamberlain (RHP, NYY) will likely be out of action until midseason, the result of his Tommy John surgery (TJS) last June. And with 43-year-old Mariano Rivera exhibiting few signs of collapse, a ninth-inning role is likely to elude Chamberlain in 2012. But Chamberlain was growing his GB% at the time of his injury, and has been dominating as an RP -- as noted by a 10.1 Dom, 3.7 Cmd, and 3.02 ERA to date in MLB 160 IP. He remains a decent bet to get closing shot with NYY at some point in his career.
Hard to believe that Jonathan Broxton (RHP, KC) is on this list, and not just because he'll be only 27 years old on Opening Day. Broxton's numbers turned abruptly from stunning prior to July 2010 to stunningly horrendous afterward, as portrayed by a 1H 213 BPV, and a 2H -40 mark (yes, MINUS forty). He struggled again in 2011, but the elbow woes that shelved him in May and ultimately ended in September surgery suggest that health may have been a factor. If he shows recovering velocity and a return to sub-4.0 Ctl come springtime, this 2012-FA-to-be is worth a flyer.
Greg Holland (RHP, KC) delivered unexpected across-the-board gains all season long, ending 2011 with an 11.1 Dom, a 2.8 Cmd, 45% GB% and a 1.80 ERA in 60 IP with KC. With no prior history in this rarified air, the 26-year-old's numbers will likely fall back to earth somewhat. But if the general improvements and trends are legit, he's a closer waiting to happen. And if KC decides not to exercise expensive club options, current closer Joakim Soria could be an FA as early as 2013.
Missed the cut, but worth mentioning…
Vinnie Pestano (RHP, CLE): Struggles against LHBs may be fixable – and his power numbers (12.2 Dom, 142 BPV) aren't fluky. Setting up Chris Perez -- 5.9 Dom, 6 BPV -- gives him opportunity.
Aroldis Chapman (LHP, CIN): Still in line for a rotation trial that could begin in the minors. But shoulder woes, control issues and CIN's bullpen needs could prompt move back to relief. Both dominating and risky.
Andrew Cashner (RHP, CHC) Flashed promise as SP before strained rotator shelved him until September -- when he showed promise out of the pen. Role up in the air, but caution may dictate the short-term. Watchable.
Antonio Bastardo (LHP, PHI): Whiffed 70 batters over 58 IP and saved eight games in nine opps with Ryan Madson shelved. Handedness and Papelbon's signing work against him, but he has skills.
Jake Mcgee (LHP, TAM): Dom held up with Ctl gains, though he needs to adjust vs. RHB. At age 25, he has time, and the TAM closer role will be up for grabs again soon enough.
Josh Lueke (RHP, TAM): New from SEA, has the GB% potential and minor league pedigree (10.7 career Dom) and time to factor into the Rays closing equation over the next few seasons.
Jose Ceda (RHP, MIA) Solid at AAA, still struggling with Ctl in MIA, but 121 MLE BPV points to obvious skills. With little question as to his dominance, he's another youngster with time and upside.
Al Alburquerque (RHP, DET): The numbers alone – 13.9 Dom, 57% GB% -- suggest he's worthy. But an August concussion and December surgery for a stress fracture in his throwing elbow put 2012 – and his career – in question.
Ernesto Frieri (RHP, SD): As a FB pitcher with terrific Dom in PETCO, he has a chance, particularly given his long-ball containment thus far. But Ctl approaching 5.0 is a problem.
Bradley Boxberger (RHP, SD): Fanned 93 in 62 IP between Double-A and Triple-A. His move to SD -- where there is no clear heir to health-challenged Huston Street -- makes him worth tracking.
For more information about the terms used in this article, see our Glossary Primer.
Shopping Cart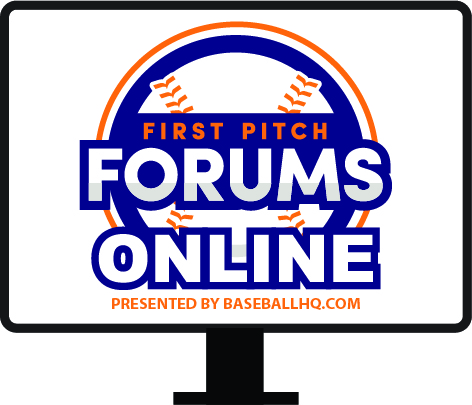 Our virtual First Pitch Forum returns!
Three online-only events: March 5, 11, 17
Join us live, or watch when you want
Just $19!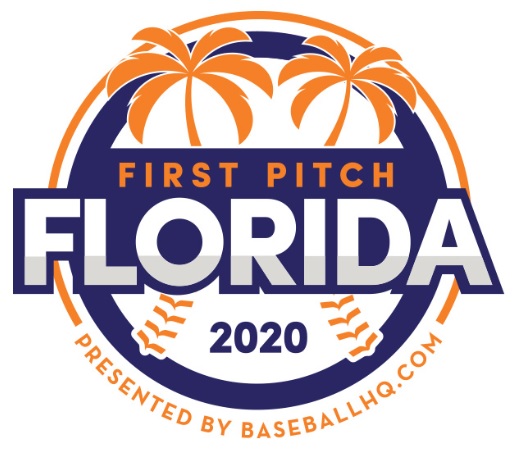 Inaugural Event!
February 28-March 1, 2020
St. Petersburg, FL
A few seats still left!