KEEPERS: The changing landscape
By Jock Thompson

@JOCKatHQ
January 8th, 2012 12:00am
Since the end of the 2011 season, we've used this space to list our favorite young underpriced players for dynasty reloaders looking at a three-year horizon. Apart from our age and 2011 earnings filters, skills and opportunity were our primary guideposts in this effort. But opportunity can change quickly during a busy off-season.
Accordingly, we'll spend January offering up our takes on the impact that the 2011-12 offseason has had on KL options, both immediate and longer-term. Sure, the landscape still has time for more change prior to Opening Day, and some speculation is involved – but KL owners who are active now should pay attention. The names listed below were all mentioned in our "dynasty reload" series -- and their immediate opportunities have improved markedly since then.
The ETA for SD pitching prospects is accelerating… Newly acquired Edinson Volquez (RHP, SD) may be the most immediate PETCO beneficiary of the Mat Latos trade, but the next wave of Padres pitching prospects have also just become more attention-worthy. Volquez isn't exactly Latos skills-wise, and the back-end of the SD rotation is currently manned by the tenuous – both performance and health-wise – likes of Clayton Richard (LHP, SD) and Dustin Moseley (RHP, SD).
Simply put, rotation openings could come quickly in SD, with Casey Kelly (RHP, SD), Joseph Wieland (RHP, SD) and Robert Erlin (LHP, SD) the likely candidates to take advantage. The 22-year-old Kelly is the most experienced of this group, though a 6.7 Dom, 2.3 Cmd and 3.98 ERA at AA-San Antonio (142 IP) in 2011 weren't overly impressive. Still, his sinking fastball generates excellent GB rates -- and PETCO certainly provides an immediate confidence jolt to youngsters undergoing on-the-job training.
But SD's home venue really favors strike-throwing fly-ball pitchers – which describes both Wieland and Erlin to a tee. Check out their Double-A numbers from 2011.

Player    IP    ERA   Ctl   Dom   Cmd   hr/9  
======    ==   ====   ===   ===   ===   ====
Erlin     93   3.50   1.1   8.8   8.4    1.1
Wieland   70   1.80   2.2   6.9   3.2    0.3 

The ability to pitch to spots and control walks will serve both Erlin and Wieland well, particularly in a venue that also suppresses hits and overall scoring like none other in baseball. Erlin in particular should be aided by PETCO's deep alleys, even though his 2011 FB% wasn't too different from Wieland's.
These skills sets and SD's pitcher development track record says all three pitchers will be plus contributors within our standard three-year timeline – and the current Padres rotation suggests that it could happen sooner. They're unlikely to win many games early on, but even the SD offensive outlook is beginning to tick up, thanks to off-season deals and a well-stocked farm system. KL owners with reserve options should weigh rostering these names now.
______________
Addison Reed is in the CHW closer mix NOW… With the trade of closer Sergio Santos, the White Sox kicked off a reloading program designed to restock a barren minor league system and shed payroll where possible. With pricy RPs essentially becoming earrings on a pig in CHW, inexperienced rookie Addison Reed (RHP, CHW) began to look like a closing option-in-waiting.
But last week's salary dump trade of Jason Frasor hints that Reed could benefit from the CHW sea-change even sooner. Shortly after this latest move, pitching coach Don Cooper stated that the closer role will likely be decided in spring training. "It's too early. We don't know. In spring training, we'll see how it shapes up. I'm a big believer that they will show you", Cooper was quoted as saying. Even given the noise-to-news ratio of such January pronouncements, the last CHW RPs standing now are Reed, Matt Thornton (LHP, CHW) and Jesse Crain (RHP, CHW). And comparatively, Reed is looking awfully good.

Player    IP    ERA   xERA  Ctl   Dom   Cmd  hr/9  BPV  
======    ==   ====   ====  ===   ====  ===  ====  ===
Reed*     49   1.73   1.62  2.0   11.9  5.9   0.7  193   
Thornton  60   3.32   3.13  3.2    9.5  3.0   0.5  113
Crain     65   2.62   3.79  4.3    9.6  2.3   1.0   69
*MLE

Though short on MLB exposure (7 IP), Reed is already the most dominating of the trio. He also has age (23), being cheap under full club control, and handedness as advantages, and reasons to believe in his long-term staying power. The 35-year-old lefty Thornton is an attractive trade target for contenders -- and the $12m he is owed over 2012-13 places him squarely on CHW's movable list. While a decent bullpen choice, Crain simply looks like CHW's 2012 emergency closer in the unlikely event that both of the other options implode.
If he's with CHW on Opening Day, the more experienced Thornton remains a logical favorite to close -- particularly if like most pitchers, Reed struggles in the thin March air of Arizona. But Reed is now one of the very best 2012 bets for double-digit saves among RPs lacking a defined closer role. And his future beyond 2012 appears to be even brighter.
______________
CHW reload opens door for Viciedo… As recently noted by Playing Time Today columnist Harold Nichols, Dayan Viciedo (OF, CHW) is the immediate beneficiary of the Carlos Quentin trade to SD. But for owners seeking long-term production, Viciedo has more than just a 2012 PT opportunity working in his favor. Almost four years after his defection from Cuba, Viciedo doesn't appear to be wrestling with culture shock – and he looks awfully attractive from a KL perspective. Consider the following:
In spite of an impatient "see-ball hit-ball" approach, Viciedo wasn't overmatched by MLB pitchers in his 2010 debut. He put up a 181 PX and an 81% ct% in 87 AB.
Viciedo's torrid 2011 start at AAA-Charlotte -- .325 BA, 16 HR at the All-Star break, with bb% gains – was derailed by thumb and hand injuries that lingered throughout the 2H and during his CHW call-up. His .255 BA / one HR performance (102 AB) with the White Sox may leave him undervalued, creating a fantasy buying opportunity.
Viciedo turns 23 in March. He'll play in a home venue that inflates HR more than any other in baseball. And improved patience usually leads to more drivable pitches.
GM Kenny Williams has announced that Viciedo enters spring training as the RF favorite, and the cost-cutting Sox are unlikely to change their minds quickly. If Viciedo can't handle the defensive rigors of a corner OF spot, he's an obvious 1B/DH candidate down the road as CHW weans itself off of aging-and-expensive incumbents.
In short, Viciedo brings at least above-average power and decent contact to the table – and he now has a nice combination of opportunity positives over the foreseeable future. He hasn't had the full-season breakout that makes him prohibitively expensive yet. But with health, this could happen relatively fast in U.S. Cellular Field.
For more information about the terms used in this article, see our Glossary Primer.
Shopping Cart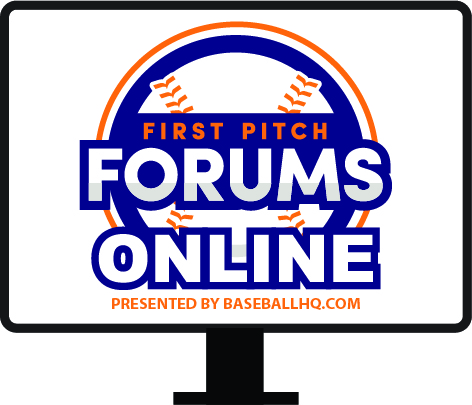 Our virtual First Pitch Forum returns!
Three online-only events: March 5, 11, 17
Join us live, or watch when you want
Just $19!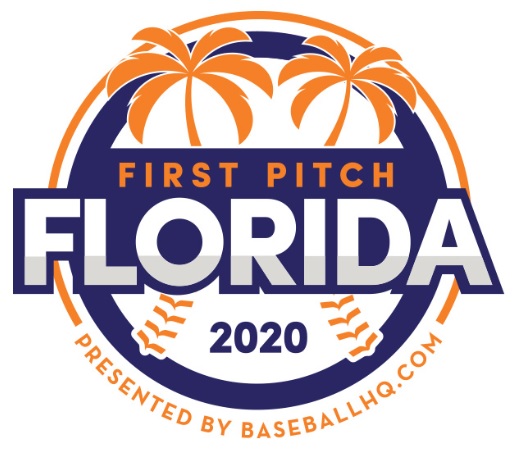 Inaugural Event!
February 28-March 1, 2020
St. Petersburg, FL
A few seats still left!