KEEPERS: BA Help from the Margins?
By Jock Thompson

@JOCKatHQ
February 10th, 2012 12:01am
If you choose—or are forced—to draw some of your power from the likes of Adam Dunn or Mark Reynolds, you should pay attention to some of these ADP-challenged and undervalued names for BA help. But are they really keepers, and over what timeline?
Callaspo lost in the shuffle … Even given the discussion surrounding LAA's 1B glut and conjecture as to Mark Trumbo's potential move and ability to play 3B, Alberto Callaspo's (3B, LAA) #452 ADP over at Mock Draft Central suggests that he's undervalued. The new threat to Callaspo's playing time certainly adds to the skepticism as to his worth, but if you have roster space and need BA help, it may be time to take another look.

Year     AB  BA   xBA  bb%  ct%  Eye   Spd  SB    GLF     PX 
====    ===  ===  ===  ===  ===  ====  ===  ==  ========  ==
2008    213 .305 .286   8%  93%  1.36  105   2  47/26/28  51
2009    576 .300 .283   8%  91%  1.02  100   2  41/17/42  93
2010    562 .265 .270   5%  93%  0.74   83   5  45/18/38  64
2011    475 .288 .262  11%  90%  1.21   78   8  41/22/37  64
------------------------------------------------------------
2011-1H 257 .280 .250  10%  90%  1.12   66   3  39/22/39  74
2011-2H 218 .298 .271  12%  90%  1.32   96   5  44/23/33  53
Without speed or power, Callaspo's unsexy value appears to lie solely in his basic plate skills, which aren't too shabby. The downward BA blip in 2010 looks mostly attributable to playing through a sprained wrist that occurred in June, and his only sub-30% h% of the past four seasons. But Callaspo's ct% has remained solid throughout, while his patience and pitch selection bounced back and then some in 2011. His downward-trending xBA over the past two seasons is a minor concern, but a healthy Callaspo has regularly outperformed this metric.
But Callaspo's worth doesn't completely end here, at least not to LAA. Challenged at 2B, Callaspo's career was salvaged by a move to 3B in 2010, where he has become a solid defender. Not only did Callaspo lead the patience-challenged Angels with a .363 OBP in 2011, this mark also led all qualifying AL 3B. Callaspo also finished second in BA and third with a .740 OPS among AL third-sackers -- a surprise that owes as much to his A Health grade and the AL's lack of 3B depth / durability as it does to his modest plate skills.
Even in the unlikely event that Trumbo can somehow play a passable 3B, Callaspo's talents and ability to switch-hit in an otherwise seriously right-handed-leaning lineup should result in another 350-400 AB, another .280 BA, and double-digit earnings at a scarce position. He's obviously not a premium guy, but you could do worse with your last roster spot, particularly if you need BA and a 3B. At age 28, he could provide this sort of fringe fantasy value for several more seasons.
Carroll showing value, risk with age … Jamey Carroll (SS/2B, MIN) began his MLB career as a utility player in 2002 with Montreal at age 28. And now at age 38, this late bloomer is making up for lost time with a late-career surge. After only his second 400+ AB season in 2011, Carroll suddenly finds himself with a new two-year contract as the starting SS in MIN. And the numbers suggest that BA-deficient and MI-needy owners should at least pay attention.

Year     AB  BA   xBA  bb%  ct%  Eye   Spd  SB    GLF     PX 
====    ===  ===  ===  ===  ===  ====  ===  ==  ========  ==
2008    347 .277 .257   9%  81%  0.52  159   7  45/27/27  48
2009    315 .276 .245  10%  80%  0.57  120   4  46/24/30  44
2010    351 .291 .246  13%  82%  0.51  129  12  53/21/26  42
2011    452 .290 .260   9%  87%  0.80  173  10  50/24/27  39
Carroll is wringing all he can out of a limited skill set, the best part of which appears to be outstanding speed that has helped him regularly outhit a mediocre xBA. With zero power, Carroll avoids FBs and manages just enough selectivity and contact to be dangerous. A perfect 10/10 SB/SBA—and an 80% SB% over the past five seasons—suggests that Carroll could run more, though it may not be practical at this point in his career.
The xBA-and-age combination looks like a house of cards, and is probably the main reason why Carroll currently sits at #450 ADP on Mock Draft Central. But MIN is committed to Carroll, who already qualifies at both SS and 2B, and he has little current competition regardless of where he ends up. If he can live up to that "B" health grade, Carroll could again be an asset to owners capable of taking on some risk in 2012. How lucky do you feel?
Can DeJesus rebound in Wrigley? … After a torn thumb ligament prematurely ended his 2010 season and a winter trade to OAK, David DeJesus (OF, CHC) seemingly never answered the bell in 2011. A 25% h% and serious struggles vs. LHP destroyed his 1H, and a recurrence of thumb problems in mid-summer helped keep him down for the count. Now after signing a two-year $10M deal with CHC and with a chance to play in his most hitter-ish home venue to date, a healthy DeJesus may be a comeback candidate.

Year    AB   BA    xBA  bb%  ct%  h%    G/L/F    PX  HR  Spd 
====   ===  ====  ====  ===  ===  ===  ========  ==  ==  === 
2008   518  .307  .291   8%  86%  34%  46/25/29  86  12  104  
2009   558  .281  .277   8%  84%  31%  46/20/34  91  13  109
2010   352  .318  .282   9%  87%  36%  47/21/32  86   5  111
2011   442  .240  .252   9%  81%  28%  43/20/37  91  10  103
The above BPIs are hardly exciting, but they were stable prior to 2011, and it's difficult to believe that DeJesus' skills just vanished at age 31. Clearly, DeJesus' previous value was derived from a consistently high ct% and BA—and plenty of AB at the top of the order. DeJesus has a tick above average speed, but a career SB% barely above 50% and single-digit SB for the past three seasons indicate that he's not going to suddenly become a SB threat. But his new home is more conducive to both BA and HR for LHBs—the latter a swing of +37%, suggesting that another modest double-digit HR season is likely.
DeJesus is a lead-off candidate in CHC, though he's also a platoon candidate due to his .174 vs. LHPs in 2011. Still, even a strong side of a platoon would leave him plenty of AB to earn a modest profit, particularly in his undervalued state. And the Cubs are committed to his playing time, thanks to their investment. Not a great multi-year risk, as he's now 32 with limited upside, but DeJesus looks like a decent current-year value play if you have roster room and need what he offers.
For more information about the terms used in this article, see our Glossary Primer.
Shopping Cart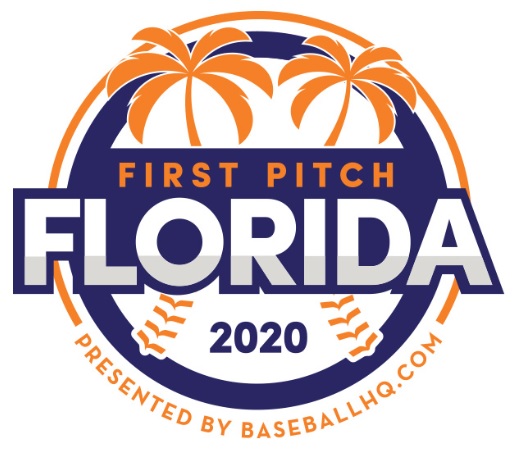 Inaugural Event!
February 28-March 1, 2020
St. Petersburg, FL
A few seats still left!