KEEPERS: August/September pop-ups—AL
By Jock Thompson

@JOCKatHQ
September 16th, 2014 11:05pm
In May 2013, a failed starting pitching prospect was moved to his Triple-A team's bullpen, the last chance for prospects with two pitches and wavering control. His power stuff eventually turned into spectacular July/August results, punctuated by a 51/16 K/BB, a .151 BAA and just one run allowed over 33 IP. Following a September MLB promotion, he was lit up for four runs in his initial appearance out of the pen, but was unscored upon in his four of his last five outings, finishing his big club stint with a 10/2 K/BB over 5 innings. Entering 2014, he was no longer near any Top 100 lists; Baseball HQ listed him as a potential "2014 contributor" but not among NYY's top 15 prospects, while Baseball America ranked him at #26 within the Yankees organization.
Obviously Dellin Betances (RHP, NYY) was on the brink of becoming much more valuable, both in the real game and in our fantasy rendition. And for deep-league dynasty owners paying attention in August 2013—and yes, I was one—Betances has not only provided huge benefits in our strikeout-counting leagues (13.5 Dom through 87 IP), but he seems poised to become the NYY closer in 2015, depending on how the Yankees handle free-agent-to-be David Robertson. He's 2014 AL poster-boy on why keeper league owners need to play out the entire season and pay close attention during August and September.
The term "pop-up guy" originated with baseball scouts in reference to draft-eligible amateur players who came from seemingly out of nowhere to become someone in line for an early pick and big money. And more recently the term "pop-up prospect" has been used to describe fringe minor league prospects who have suddenly taken huge steps forward and have at least some observers believing in their talent.
For our fantasy purposes near the end of the season, we'll expand this concept even further, to include injured or failed-and-forgotten post-hype prospects who are suddenly showing again why they were once intriguing. The following lays out some of our favorite late-season "pop-up guys" and prospects that offer interesting late-season speculation plays for 2015. Some of the following names are currently playing with their MLB clubs, most have a shot at earning a 2015 profit, and obviously their ceilings will differ. But via performance, opportunity, or both, all of the following names have raised their profiles and immediate expectations during the season, and notably so since the All-Star break.
Kennys Vargas (DH/1B, MIN) is the classic fantasy pop-up prospect, in that he first appeared on most radars following his selection to the July Futures Game. Previously Vargas hadn't been anywhere near most top prospect lists, due to conditioning issues and a hitter-only profile that gives him a DH-upside ceiling. But both his conditioning and his contact have improved markedly in-season at Double-A, convincing the Twins to leapfrog Vargas to the MLB club in early August, resulting in an immediately productive bottom line to date—.285 BA, 7 HR, 135 PX through 172 AB. A 2% bb% and 72% ct% suggest that adjustments and some scuffling are likely, and his home venue won't help his power. But Vargas showed better patience and pitch selection AA-New Britain, and as an inexperienced work-in-progress who has come a long way quickly, his shot at a decent if not spectacular MLB career shouldn't be written off.
Vargas and MIN newcomer Jordan Schafer (OF, MIN) are two of the primary reasons why the Twins are among AL team leaders in offense since the All-Star break. Following his acquisition from ATL at the August trade deadline, Schafer has seen near-regular playing time and may have resuscitated his career, posting a .308/.379/.404 line through 104 AB, including a 10% bb% and 12/2 SB/CS. Schafer's running game and patience aren't in doubt; what's new is a ct% that has hovered near 80% all season and will likely determine where he goes from here. Still, in an era of declining offense, Schafer's skills could become valuable in the right environment even as a part-timer, as Jarrod Dyson has shown in KC now for the past three seasons.
Texas began 2014 with its share of low-minors names who have stepped up expectedly and then some—the most obvious being slugging 3B Joey Gallo. But one name that seemed to come out of nowhere was that of OF Nomar Mazara, whose August 1 promotion to from Low-A to Double-A made prospect watchers sit up and take notice. The in-season growth that prompted TEX to skip Mazara over High-A may be legit, as suggested by .306/.381/.518 (3 HR, 9/22 BB/K) finish over 85 AB at AA-Frisco. Scouts are projecting Mazara for significant power when he fills out. And while there is significant speculation involved with any 19-year-old, negative offensive trends suggest that deep-leaguers should be ready to roster high-ceiling players earlier than usual. And now at Double-A, Mazara is closer to his MLB debut than most players his age. He wasn't on any July mid-season Top 100 prospect lists, but we're guessing that changes this spring.
Already 24 years old, Ryan Rua (OF/1B, TEX) doesn't have Mazara's ceiling. But now in his late-season MLB debut, Rua is showing his versatility in manning both TEX corner infield spots and the OF while posting a .274/.280 BA/xBA and an 89% ct% through 62 AB, establishing value during the Rangers' worst season in years. Not only have Rua's plate skills evolved, but he's shown good power in the minors, hitting 50 HR between High-A and Triple-A in 2013-14. He doesn't have a guaranteed position entering March, but Rua looks like a sleeper/utility on a team with many questions entering 2015.
20-year-old SS prospect Daniel Robertson from OAK—not the TEX OF—is also popping up on more radars, partly due to a breakout season in High-A where he posted a .310/.402/.471 line that includes career HR and BB highs with 15 and 72 respectively, and a .368 BA in August. But another reason is his parent club's poor middle-infield depth, which could land him in OAK by the end of 2015 if he continues to improve. Devon Travis is another middle-infield prospect benefiting from his organization's late-season trades, as DET announced that Travis would move to CF following the departure of Austin Jackson. Travis posted a .298/.358/.460 line that included a 16/5 SB/CS at Double-A, from where he suddenly has a potentially faster track to DET depending on what the Tigers do this off-season.
With good pitching seemingly everywhere, late-season mound bloomers who are also good speculations to offer 2015 help are seemingly easier to identify. T.J. House (LHP, CLE) doesn't get the ink that many of his current rotation-mates are receiving, despite five PQS-DOMs in his seven starts since August 2. A 2.14 ERA, 41/7 K/BB and 61% GB% through 42 IP during this time all suggest that House deserves rostering, regardless of your league's depth.
Cory Rasmus (RHP, LAA) has put up revelatory numbers in a small sample out of the Angels bullpen, including a 2.68 ERA and a 38/12 K/BB over 37 IP. But now with LAA shorthanded as to starting pitching, Rasmus is getting the chance to begin their "bullpen games" every fifth day in place of the injured Garrett Richards. And despite not being stretched out, Rasmus continues to perform well in his new role, allowing just 3 runs in 8 IP and a 9/3 K/BB in his first three starts. With four decent pitches that he'll use at almost any time, Rasmus' repertoire is broader than most RPs, suggesting that the rotation-deficient Angels could continue this experiment into next March and April.
Eduardo Rodriguez (LHP, BOS) is the only name in the piece to be listed on a few pre-season Top 100 prospect lists. But following a terrible first four months (4.79 ERA, 69/29 K/BB over 82 IP) with BAL's AA-Bowie affiliate, Rodriguez was not only forgotten by most keeper league owners, but traded by BAL to BOS in return for reliever Andrew Miller. And now in eight post-trade-deadline starts between AA and AAA since joining the Red Sox organization, Rodriguez has put up a 1.41 ERA with a 51/12 K/BB over 51 IP. With the Red Sox desperate for quality rotation help and the 21-year-old Rodriguez being discussed as being one of their highest-upside SP prospects, a continuation of this rebound should carry him to Fenway sometime in 2015.
As instructed by the 2013 experience with Betances, deep strikeout-counting league owners should pay close attention to late-season bullpen performances. Names already impressing with their August/September MLB efforts include Phil Klein (RHP, TEX), who has posted a 2.87 ERA, 109 BPV, 18/6 K/BB through 16 IP. Both Brandon Finnegan (LHP, KC) and Carson Smith (RHP, SEA) dominated their respective minor leagues in August, and are now performing well with their MLB clubs through the early September returns.
And finally, bringing this piece full circle, at least a few scouts and analysts are scratching their heads as to why 2014 second-round pick Jacob Lindgren isn't with the Yankees in September. Lindgren dominated in four stops through AA-Trenton, whiffing 48 batters in 25 IP while posting a .135 BAA and a 2.16 ERA. He'll likely begin 2015 at Double-A or Triple-A, but could be called upon in short order to fill a multi-inning setup role, particularly if Betances takes over as the NYY closer.
For more information about the terms used in this article, see our Glossary Primer.
Free Weekly eNewsletter
The industry's #1 analytical weekly e-mail newsletter is ABSOLUTELY FREE!
More Information
Shopping Cart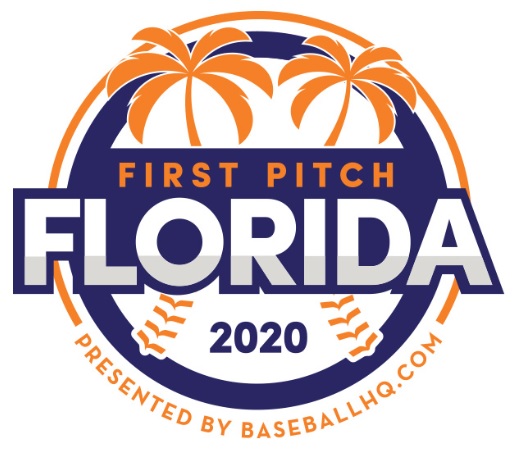 Inaugural Event!
February 28-March 1, 2020
St. Petersburg, FL
Early-bird registration now open!