KEEPERS: 2017 Dynasty Reload—SS
By Jock Thompson

@JOCKatHQ
December 16th, 2016 12:05am
This is the fifth installment of our annual off-season series aimed at helping keeper league (KL) and dynasty owners address needs over the next 3-5 years. Each week we will examine a position, and note players and prospects who 1) are likely available in your league; and 2) we think have a good shot at earning double-digit R$ sometime between 2017 and 2019.
Stable, established contributors are more difficult than ever to acquire, be it by trade or off your league's free agent list. This is even more valid for rebuilders with little excess talent to barter, and particularly relevant with respect to position players in deeper leagues.
We'll attempt to identify the best and most MLB-ready of both marginal producers and legit prospects with upside, some with little to no MLB track record. And of course context matters—in terms of opportunity, risk, health, age, price and productivity time-line. Our filter uses the following criterion:
Player must be growth-age—27 years old—or younger as of April 1, 2017
Player must have earned less than $10 in a 5x5 format during 2016
Player must have 100+ AB above A+, AFL experience, or 5 years in professional foreign ball
Links to previous positions: C | 1B | 2B | 3B
Shortstop continued to produce outstanding offensive value in 2016. As projected in last year's SS space, 2016 cover-boy Corey Seager posted a huge first full season, and was joined by Addison Russell, Tim Anderson, Andrelton Simmons, Trevor Story, Trea Turner and Jonathan Villar as seven above-the-cuts that earned $10 or more. Of the remaining five players in the column, both Orlando Arcia and J.P. Crawford still look like good bets to break into double-digit R$ territory over the next season or two. We also projected Jedd Gyorko's uptick, albeit from our second base piece (he qualified at both spots). No one—including us—saw Almedys Diaz ($18) coming.
The shortstop outlook remains bright over the long term, though 2017 may not yield the immediate breakouts of the previous two seasons. For one, 26 clubs had shortstops that played over a hundred games at the position. And only seven clubs—BAL, DET, MIN, ATL, MIA, PIT and SD—were without a $10 performer at this position. The current shortstop talent glut not only makes it relatively easy to find fantasy value, but doubly important and even essential to roster superior performance at this position.
And on this count, pickings could be slim over the near-term. Our 2017 names don't appear to have the immediate breakout upside of a Seager, Correa, Lindor, etc.. But we still see some outstanding long-term talent for dynasty rebuilders.
Following a 2015 Double-A breakout, we tabbed Orlando Arcia (SS, MIL) as a long-term hold on last year's list, though in 2016 he was a relative disappointment. Young (21/22) at AAA-Colorado Springs and wrestling with an unfortunate h%, Arcia's .723 OPS (29/77 BB/K, 15/8 SB/CS) over 404 AB in a fine offensive environment didn't exactly scream "promotion!" Following his early August arrival in MIL, Arcia continued to hit too many ground balls, seldom flashing the moderate pop he'd promised year earlier. That said, Arcia did pick up his running game (8/0 SB/CS) at the MLB level, prospects rarely rocket straight to the moon, and defense, age, athleticism and opportunity are all on his side. Barring a March meltdown, he'll begin 2017 as the Brewers' starting SS, and earn $10+ on PT and SB alone—though his best seasons could be a couple years out.
As a 20-year-old in Double-A, Willy Adames' (SS, TAM) offensive game took a big step forward. Adames showed the power scouts had long predicted, posting career-bests in HR (11) and doubles (31) while also swiping 13 SB. But the most impressive part of Adames' game was the jump in his plate skills, from a 54/123 BB/K in 396 High-A AB in 2015 to 74/121 in 486 AB in 2016. He'll need more high-minors seasoning to polish up that swing-and-miss, but Adames has shown enough to be included above the cut here. With more gains, 2017 MLB debut isn't out of the question.
Still ranked among MLB's very best prospects for his overall game, J.P. Crawford (SS, PHI) is another shortstop that has been rushed up to the high minors at a young age and is suddenly drawing criticism for his offensive shortcomings. The good is that Crawford continues to show off an elite glove and outstanding plate skills—as seen in a 72/80 BB/K over 472 AB between AA/AAA as a 21-year-old. The bad is a .250 BA with just 7 HR and a base-running game (12/7 SB/CS) that hasn't shown much sign of improving. Crawford may well end up being a better player in the real game than in fantasy. He's unlikely to be a secondary skills monster, and he could spend a chunk of 2017 refining his game in Triple-A. But Crawford should eventually hit for good average and his outstanding patience should help him develop average power. Owners with a long-term outlook shouldn't give up on him.
TAM enters 2017 with Matt Duffy (SS, TAM) penciled in as the starting shortstop, a position he played while advancing through the minors. Following an outstanding $24 rookie season in 2015 (.295 BA, 12/12 HR/SB) as SF's 3B, Duffy struggled with a lingering Achilles injury that impacted his 2016 performance—and eventually led to season-ending surgery in September shortly after his trade-deadline move to TAM. Duffy's drop-off to a .258 BA (50/38 PX/xPX, 63 HctX in limited 2H play) suggests he'll turn things around somewhat with better health. He's no world-beater, and is likely keeping the position warm for Adames. But if Duffy can defend enough to collect 20 games at the position, he's likely to be a better than average fantasy option for the next year or two.
Adeiny Hechavarria (SS, MIA) earned $10+ in 2014-15 based on regular PT (978 AB) and maintained a .275+ BA. An unfortunate h% and .236 BA prevailed in 2016, but Hechavarria's 86% ct%, 112 HctX, good speed and glove suggest a rebound of sorts is in order. No running game to speak of limits Hechavarria's ceiling, but he should be more useful than he was last year.
Kevin Newman's (SS/2B, PIT) upside is the subject of some disagreement among scouts and analysts—specifically whether he'll develop average power and if his defense will force a move to second base. But few question his all-fields / line-drive hit tool that could land Newman in PIT sooner than many anticipate, regardless of position. A 2015 first-round college bat, Newman's first full season between A+/AA was a resounding success—a .320 BA with an outstanding 43/36 BB/K over 396 AB. He fought through some adversity in the form of a hand injury that sidelined him for most of June, and wore down over his final 88 AB (.227 BA, 26% h%). But Newman projects as a top-of-the-lineup force that can also run a little—and he's unlikely to be blocked by the likes of Jordy Mercer when he's ready.
Amed Rosario's (SS, NYM) 2016 offensive breakout as a 20-year-old between High-A and Double-A has him on the cusp of an MLB debut at some point in 2017. Already an outstanding defender, Rosario posted a line-to-line .324 BA backed by an 82% ct% and 40 BB over 479 AB, all career bests. He offers little present power, but Rosario has good speed, and a 19/8 SB/CS suggests that he could easily swipe double-digit bases at the MLB level. An early promotion could mean lagging bat as he adjusts over his first few seasons, but Rosario's glove could force the Mets' hand.
Cover-boy Dansby Swanson (SS, ATL) likely isn't yet quite as good as his small sample .302/.361/.442 MLB line (129 AB) might have some believe. But a polished plate approach (9% bb%), running game (137 RSpd, 16/3 SB/CS between ATL and the minors) and average power should help Swanson keep his head above water early in his MLB career. A 74% ct% (.249 xBA) suggests that more minor-league time is possible—but a rebuilding club will likely stay with him unless the bottom falls out. Even though his very best years will likely occur sometime after 2017, Swanson is a good 2017 bet to earn $10+ fueled primarily by playing time alone.
Gleyber Torres (SS, NYY) posted a fine growth season as a 19-year-old with two different High-A clubs while changing organizations. After posting a .270/.354/.421 line in 478 AB—including a 58/110 BB/K, 11 HR and 21 SB—Torres proceeded to raise his stock even further as the youngest player in the 2016 Arizona Fall League. Torres led the AFL in hitting (.403 BA with a 14/8 BB/K in 62 AB), finished second in slugging and won the league's MVP. He still projects to spend most if not all of 2017 in the minors, but Torres' 2016 gains suggest that he could be paying real fantasy dividends as early as 2018.
Missed our cut, but worth watching:
Tim Beckham (SS, TAM): Athletic post-hyper was flashing 2H contact and BA/xBA gains in 102 2H AB before demotion for lack of hustle. Now a change-of-scenery candidate. Still owns intriguing power and speed; see where he lands.
Gavin Cecchini (SS, NYM): 22-year-old with fine plate skills now owns a .320 BA in almost 900 high-minors AB, but big questions about defense, arm persist—even at 2B. Won't pass Rosario, but might be above the cut in a different organization, position.
Mauricio Dubon (SS/2B, MIL): As a 22-year-old, again showed good bat-to-ball skills batting .323 in 486 combined AB at A+/AA. Career best 30/7 SB/CS also helped elevate his profile. Will begin 2017 at Triple-A; versatility suggests the upside of a multi-position regular.
Nick Gordon (SS, MIN): 21-year-old glove-first athlete has yet to taste Double-A, but is in an organization that needs a defender. Plate skills a work-in-progress, gap power at best, running game not near that of his older brother.
Jose Iglesias (SS, DET): Anemic power / HctX and overdue h% regression fueled 45 point BA drop and decline from two consecutive .300+ seasons. 89% ct% and .271 xBA says he'll tick up. Another glove-first, limited upsider at best; $12 2015 might have been a career year.
Ketel Marte (SS/2B, ARI): After weak follow-up (.259/.250 xBA, 4% bb%, 71% HctX, 11/5 SB/CS) to intriguing 2015 debut, 23-year-old might be headed back to Triple-A to hone skills, perhaps even a new position (2B). If patience and running game don't return, it's just another AB-and-ct% fueled limited ceiling.
Luis Sardinas (SS, SD PT): 23-year-old here primarily due to decent finish in SD (.287 BA, 11 BB, 3/1 SB/CS in 120 AB) and starting opportunity at this point in time. Has previously flashed signs of a running game, though that's all. Showed more authoritative contact in small 2016 sample. But has a ton to prove.
For more information about the terms used in this article, see our Glossary Primer.
Shopping Cart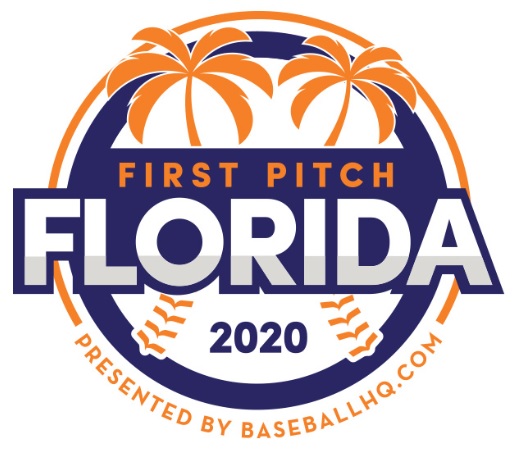 Inaugural Event!
February 28-March 1, 2020
St. Petersburg, FL
A few seats still left!