KEEPERS: 2016 Dynasty Reload—AL Starting Pitchers
By Jock Thompson

@JOCKatHQ
January 21st, 2016 12:03am
This is the ninth installment of our annual off-season series aimed at helping keeper league (KL) and dynasty owners address needs over the next 3-5 years. We'll be generating positional lists of players and prospects who 1) are likely available in your league; and 2) we think have a good shot at earning double-digit R$ sometime between 2016 and 2018.
Stable, established contributors are more difficult than ever to acquire, be it by trade or off your league's free agent list. This is even more valid for rebuilders with little excess talent to barter.We'll attempt to identify the best and most MLB-ready of both marginal producers and legit prospects with upside, some with little to no MLB track record, i.e., potentially undervalued assets. And of course context matters—in terms of opportunity, risk, health, age, price and productivity time-line. Our filter uses the following criterion:
Player must be growth-age—27 years old—or younger as of April 1, 2016

Player must have earned less than $10 in a 5x5 format during 2015

Player must have either 100+ AB or 50 IP above A+, AFL experience, or 5 years in professional foreign ball
Links to previous positions: C | 1B | 2B | 3B | SS | AL OF | NL OF
Pinpointing a pitching breakthrough season is difficult if not impossible, but our three-year timeline and rigid requirements offers a decent shot at success. This is not your $1 pitcher list, though some of those names can be found below the cut. Regardless of their other skills, low-ceiling hurlers without average-or-above Doms need not apply, either above or below (sorry Martin Perez and Alex Chi-Chi Gonzalez). With very ​few exceptions, those trying to rebound from arm injuries, who ended the season with injury or downtime, and/or have a lengthy track record of physical breakdowns (we're looking at you, Jesse Hahn and Dylan Bundy) don't grab our full attention, regardless of their skills. It's not that some of these names won't be worthy of speculation at some point during 2016, or can't provide bottom-of-the-rotation value. But their limited upsides and/or injury issues give them only a miniscule chance of hitting our $10 target any time soon.
Health permitting, the names here all project to have significant MLB careers with double-digit R$ upside ahead of them in the very near future. As with our previous lists, their current values not indicative of their potential.
As a 21-year-old making a successful ($9) MLB debut, Lance McCullers (RHP, HOU) arguably took the 2015 biggest step forward of any minor league pitcher. Prior to 2015, McCullers' highest level of competition had been his 97 IP at High-A in 2015, where his 115 Ks showed off his power stuff, but 56 BBs illustrated his biggest issue. Now after just 32 IP in Double-A, McCullers also owns 126 IP in HOU that includes a 3.49/3.22 ERA/xERA, 9.2 Dom, and a 3.1 Ctl that is the best in his short professional history. A 57% FpK suggest that he's not out of the woods here yet, and he coughed up some HR in the 2H. But even with some MLB consolidation time and a potential 2016 IP cap, we like his immediate his immediate upside. A lot.
​After just 68 combined IP at AA/AAA and another six in TOR in 2014, Daniel Norris (LHP, DET) opened 2015 in TOR looking like the rushed prospect he was just before his 21st birthday. While his 3.86 ERA over five starts and 23 IP suggests that he held his own, a 4.6 Ctl, 5.29 xERA, 30% GB% and diminshed velocity led to a demotion by the end of April. Norris returned following his trade to DET in early August, in a 3.68/3.99 ERA/xERA, posting a 3.68/3.99 ERA/xERA line that included a 1.7 Ctl, 3.9 Ctl, 46% GB% and rising velocity through year-end. News of a mid-season thyroid cancer diagnosis followed by successful October surgery makes Norris' rebound more impressive. Gopheritis was a season-long problem, and a 53% FpK warns us to anticipate some immediate growing pains. But fantasy owners would do well to note Norris' advanced/broad repertoire and his 163/43 K/BB over 125 IP across three levels in 2014. He still has the ceiling of a #2 SP.
​Even after losing two years to labrum surgery, Michael Pineda (RHP, NYY) still appears to have a future. Despite missing most of August with a forearm strain, Pineda posted outstanding season-long BPIs that belied his 4.31 ERA. Horrible luck H% / S% / hr/F luck killed Pineda's bottom line, as a 3.21 xERA, 8.7 Dom, 48% GB% and exquisite 1.2 Ctl over 161 IP suggest. Pineda needs to improve upon his strike-zone location, but a 12% SwK and 64% FpK say he'll continue to have outstanding Cmd going forward. His health history remains a worry, but Pineda's velocity was better than ever following his September DL return. He has big profit potential if his 2015 fortunes reverse course.
The #2 pick from the 2014 draft, college-polished Carlos Rodon (LHP, CHW) is another in our list of 2015 MLB debuters with big long-term upside. Despite a poor 4.6 Ctl that still needs attention, Rodon's 9.0 Dom, 47% GB%, ability to avoid the long-ball and generally outstanding stuff enabled him to post a 3.75 ERA over 139 IP. Rodon's 3.5 control peaked over the final two months, but a 52% FpK suggest this isn't reliable yet. A 61% DOM% as a rookie speaks to his abilities and a 22% DIS% —for a 22-year-old rookie— is hardly worrisome. Top-of-the-rotation upside that should blossom over the next 2-3 seasons.
Following the implosion of the BOS rotation, Eduardo Rodriguez (LHP, BOS) debuted earlier than expected. And in a difficult situation with just 48 Triple-A innings under his belt, Rodriguez held his own, posting a 3.85/4.13 ERA/xERA while eating 122 IP. Rodriguez maintained sub-3 Ctl, mid-90's velocity and a very slight GB tilt throughout, finishing September with 4 PQS-DOMs and his best Dom (9.2) and Cmd (3.6) of the season. An in-progress breaking pitch led to over-reliance on his fastball and high pitch-counts, allowing Rodriguez to pitch beyond the sixth inning just eight times in 21 starts—and suggesting, along with his xERA, that there's work to do. He may experience growth pains in 2016, but color us impressed and all in on his future.
A smallish 6'0" frame and minimal use of his lower body has some Luis Severino (RHP, NYY) watchers believing that his future may be in the pen, but there was little to criticize about his 62 IP NYY introduction. A 3.2 Ctl could stand some improvement, but a 63% FpK is optimistic here. A 3.64 xERA suggests that Severino's 2.89 ERA won't last, but a 51% GB% and inflated 17% hr/f says that the 1.3 hr/9 that plagued him won't survive either. Severino's 8.3 Dom, an ability to carry his mid-90's stuff deep into games and avoid PQS-DIS outings (9%) are all pluses going forward. His ability to hold up over the long haul remains in question, his breaking pitch needs work, and his ceiling is unclear, but Severino looks good to go in 2016.
Yes, he's an injury risk after missing most of all but three starts over the first four months of 2015 with a partially-torn labrum. But it's both Drew Smyly's (LHP, TAM) track record and what he did afterward in September that keeps him on our radar. Never a big velocity guy, Smyly has always relied on good command over a broad repertoire and his utter domination of LHBs, all of which were apparent in his six September starts and a 2.50/3.27 ERA/xERA over 36 IP. While perhaps not repeatable over a long season, Smyly's 11.3 Dom and 13% SwK in September were particularly encouraging following his layoff. Realize that his inability to generate ground-balls and recent health woes keep his ceiling low—and his health keeps him a tad speculative.
Marcus Stroman (RHP, TOR) appeared to on the verge of a breakthrough 2015 before a torn knee ligament in March shelved him for most of the season. With 20 2014 starts and a handful of appearances out of the pen, Stroman posted a 3.65/3.21 ERA/xERA combo with a 54% GB% and 4.0 Cmd—and his brief comeback this past September (1.67/3.13 ERA/xERA, 64% GB%, 3.0 Cmd) suggest the injury hasn't affected any of these skills. A 9% SwK% points to Stroman's one vulnerability, and a 7.4 Dom over 158 IP to date suggests that he may never become a huge strikeout pitcher. But given his ground-ball tilt and exquisite control, it's more than good enough, and gives Stroman both a high floor and plenty of value going forward.
Yordano Ventura (RHP, KC) struggled for consistency in the 1H, but his 2H numbers suggest that the light may be flickering on. Ventura maintained his mid-90's velocity and a career-best 52% GB% throughout, but his Dom soared to 9.6 over 96 2H IP, supported by a SwK spike to 12%. During the same period, his Ctl took a step backward from 2.8 to 3.5, but a 58%-to-61% FpK jump says progress is being made. Together with the walks, a 33% H% is the only thing that kept his post-June efforts from shining brighter. With health, he should exceed our R$ target easily.
Taijuan Walker (RHP, SEA) essentially lived up to his last name at the outset of 2015, with a 4.8 Ctl fueling a 7.32 ERA over his first nine starts (43 IP). But as The Forecaster notes, Walker finished with a 3.60 ERA and sub-2 Ctl over his last 20 starts. Big FB tendency and gopheritis were issues all season as seen in the 1.3 hr/9—but his mid-90's velocity and 8.3 Dom looked just fine. Clearly Walker needs to figure out how to generate a few more ground-balls and improve his command around the plate. At age 23, he has plenty of time to grow; he's better than his YTD 4.56 ERA from 2015.
Missed our cut, but worth watching:
Trevor Bauer (RHP, CLE): Age (25), velocity, 8.7 Dom, nice jump in SwK, and prospect pedigree still in his favor. But 4+ Ctl all season long and too many HR still keep us cautious. 27% PQS-DIS%—36% in the 2H—speak to his inconsistency. And makeup questions linger.
Jose Berrios (RHP, MIN): 21-year-old hasn't faced an MLB hitter yet, but roared through AA-AAA with a 2.87 ERA and combined 175/38 K/BB over 166 IP. Fly-ball tilt should be neutralized somewhat by Target Field. First full MLB season not likely until 2017, but his future looks bright indeed.
Tyler Duffey (RHP, MIN): Soft-tossing control artist surprised in his MLB debut with 3.10/3.75 ERA/xERA and 3.1 Ctl over 10 starts (58 IP) from August on. With a career 7.4 Dom and no GB tilt before 2015 in the minors, a small-sample 8.2 Dom and 50% GB% in MIN are suspect. Flyer with back-of-the-rotation upside.
Nate Eovaldi (RHP, NYY): Needed something more than velocity entering 2015, and was showing 2H breakout signs until elbow inflammation shelved him for most of September. Better health would have placed him above our cut; should be watched closely this coming March.
Kevin Gausman (RHP, BAL): Shoulder tendinitis and bullpen stint interrupted his 1H progress as an SP. But gopheritis vR was the only major blemish on a promising 2H that saw him maintain mid-90's velocity and produce a 3.74 xERA, 8.3 Dom, 3.9 Cmd and a 45% GB%. FpK gains, health and throwing better strikes will produce a breakthrough.
Andrew Heaney (LHP, LAA): 3.49 ERA and 2.8 Cmd say command specialist did much better in his second MLB go-around—and velocity actually ticked up a tad. But strikeout metrics (6.6 Dom, 9% SwK), 38% GB% and 4.27 xERA suggest a limited ceiling. Age (24) gives him time for growth.
Drew Hutchison (RHP, TOR): Huge 2015 disappointment still owns velocity, control—and 35% H% should regress. But Dom fell all year long, H% has always been 30%+ and HRs aren't going away. 28% PQS-DIS% in 2014, 38% in 2015.
Matt Moore (LHP, TAM): MLB's best pitching prospect back in 2012 finally returning after Tommy John surgery. Posted 58/12 K/BB over 40 IP in Triple-A before posting 4 PQS-DOMs in his final five TAM starts, with a 103 BPV and notable velocity uptick. Just flyer material, but hard to forget what he once was.
Rick Porcello (RHP, BOS): Only that surge over his final 7 starts—3.15 ERA, 57/11 K/BB over 57 IP and the return of his MIA GB%—following month-long time-out gives him a spot here. But now entering his eighth MLB season, his skills have turned volatile, and his ceiling to-date has been $9.
Aaron Sanchez (LHP, TOR): 23-year-old may begin 2016 in the pen again, and he still has plenty of things to work on, including both sub-par Ctl and marginal Dom to-date in 125 MLB IP. But that mid-90's velocity, 60+% GB%, 2.66 ERA, and almost a K per inning in his minor league career keep us watching. Nice speculation.
Tyler Skaggs (LHP LAA): Former top prospect will be more than 18 months off his Tommy John surgery come March. When he went down, his velocity, Ctl, GB% and xERA were all trending positively. Still just 24, even with likely 2016 innings cap, things could come together quickly with health.
Blake Snell (RHP, TAM): Dominated at three levels with a 1.41 ERA and 163/53 K/BB over 134 IP that included his first AA/AAA exposure. With just 113 IP above High-A and control that needs improving, it won't come that quickly or easily at the MLB level. But he could make his MLB debut by mid-season.
Nick Tropeano (RHP, LAA): Similarities to Matt Shoemaker abound. Mild FB tilt, with command of good secondary pitches setting up average fastball—but more deception, fewer HR and over a strikeout per inning in the minors. 64% FpK, 12% SwK over small sample 38 IP with LAA are intriguing; needs opportunity.
For more information about the terms used in this article, see our Glossary Primer.
Shopping Cart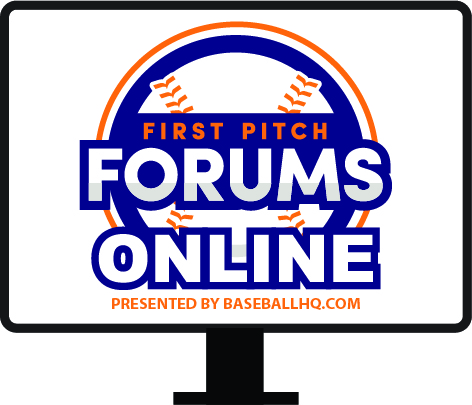 Our virtual First Pitch Forum returns!
Three online-only events: March 5, 11, 17
Join us live, or watch when you want
Just $19!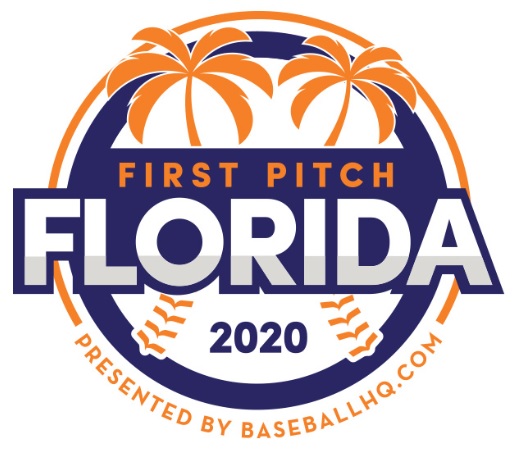 Inaugural Event!
February 28-March 1, 2020
St. Petersburg, FL
A few seats still left!