KEEPERS: 2015 Dynasty reload—Catchers
By Jock Thompson

@JOCKatHQ
November 26th, 2014 12:05am
This is the first installment of our annual off-season series designed to help keeper league (KL) and dynasty owners address needs projecting out over 3-5 years. We'll be generating positional lists of players and prospects who could 1) be available in your league; and 2) earn double-digit R$ sometime between 2015 and 2017.
The thinking behind this series is that established contributors are more difficult to come by, be it by trade or off your league's free agent list. This idea is even more valid for rebuilders with little excess talent to barter, and particularly relevant with respect to offensive players in today's depressed scoring environment.
Here we attempt to identify the best and most MLB-ready of the marginal producers/prospects with upside and/or little to no MLB track record. And of course context matters—in terms of opportunity, risk, health, age, price and productivity time-line. Our filter uses the following criterion:
Player must be growth-age—27 years old—or younger as of April 1, 2015
Player must have earned less than $10 a 5X5 format during 2013
Player must have 100+ AB above A+, AFL experience, or 5 years in professional foreign ball
Even in offensive boom periods, gaining an edge at the catcher spot is challenging due to the defensive demands and injuries that are an occupational hazard. But today's pitching-dominated environment makes getting any kind of behind-the-plate edge more unpredictable and invaluable—which in turn leaves the few elite catching options virtually unattainable via trade.
A look back at the eight names from our 2014 list shows Devin Mesoraco ($18) as the big winner, with Hank Conger and demoted Twins rookie Josmil Pinto as the most obvious disappointments. Interestingly enough, each of the remaining five names generated positive earnings—though not in double-digits—with most of them being limited to some degree by injuries. Accordingly, with relatively few new breakthrough catching names on the immediate horizon, some of our current candidates are 2014 entries who may still have upside. Opportunity and MLB experience are often the difference between our favorites and our supplemental "missed the cut" list.
He has just 114 MLB AB (.246 BA), and his primarily known for his glove. But 23-year-old Christian Bethancourt (C, ATL) gets a spot above our cut primarily due to his athleticism and opportunity now as ATL's #1 catcher. He has plenty of work to do on his patience and pitch recognition, but Bethancourt is a 6' 2", 200 lb athlete whose defense will allow plenty of time to grow as a hitter. Even with a questionable offensive ceiling, Betancourt's age, health and 83% career ct% over 2000+ minor league AB offers intriguing building blocks. A step up doesn't appear imminent and could even be several years away, but he'll provide at least decent counting stats while you wait.
Wellington Castillo (C, CHC) is a 2015 repeat from last year after earning $5 on the strength of a 118/121 PX/xPX and 13 HR in 380 AB. His xBA history says that a sub.250 BA will always be more likely than not, and suggests an interim fill-in vs. a long-term KL play. But in an improving CHC offense, another 400 AB with power and improved counting stats offer a decent base on which modest career years have been built.
He was completely healthy for the first time in a while, but Jason Castro's (C, HOU) BA and power—.222/.225 BA/xBA, 14 HR, 113 PX—were off significantly from his .276 BA / 18 HR effort in 2013. Now in his arbitration years and with HOU's acquisition of Hank Conger, Castro's playing time and even whether he remains in hitter-friendly Minute Maid Park are in question. The power remains decent even if with that outlier-ish 167 PX in 2013—but his ct% has been sliding for a while. And knee issues rarely disappear for a catcher. Castro has already produced double-digit earnings once, but he looks awfully risky now.
Travis D'Arnaud (C, NYM) is here only because of a poor start and injuries (concussion) that torpedoed his 1H and led to a temporary Triple-A stint. Once healthy, the bottom line offensive gains came fast and furious, and were supported by a .304 xBA and 135 PX. Thanks to his 2H surge, D'Arnaud is likely not as available as other names on this list. But if you can stoke the lingering health concerns with his owner and point to his throwing woes—elbow bone chips were a factor—D'Arnaud's offensive upside is worth the effort.
With SD under new management impressed by late-blooming Rene Rivera's power and receiving skills, where Yasmani Grandal (C, SD) goes from here is anyone's guess. Grandal managed just 76 appearances at catcher due lingering effects from 2013 ACL surgery. But he recorded his most productive season yet with surprising power—15 HR, 132 PX over 377 AB—thanks to playing another 37 games at 1B. The switch-hitting Grandal still has legitimate upside, particularly if his ct% rebounds. But role, venue and health are huge wild-cards.
Despite an 11% bb%, 7 HR and a 123/139 PX/xPX after 135 AB in the 1H, Josmil Pinto (C, MIN) was sent back to Triple-A to work on sub-par receiving skills. And then in July, primary C Kurt Suzuki was extended through 2016. This doesn't bode well for Pinto over the short-term, but if he picks up some DH AB while backing up and tutoring under Suzuki, he could deliver some value. Not a sure 2015 bet, even to even make the Opening Day roster. But we like his longer-term offensive upside.
Wilson Ramos (C, WAS) slipped barely below our $10 benchmark this past season only because he missed most of the 1H due to injuries (left hamate surgery, hamstring)—per usual. When he plays, he delivers double-digit HR and a .260+ BA. If you can deal with scrambling at C for half a season, pay for that and hope he surprises you. The F Health grade says it all.
Blake Swihart (C, BOS) is the only name here without MLB experience, but this 22-year-old switch-hitter is generally considered the game's best catching prospect. Still, even with plus offensive and receiving skills, he's likely to remain behind fellow-rookie and superior defender Christian Vazquez for most of 2015—at least—until BOS figures out what to do here. Swihart's .293/.341/.469 line over his initial 416 AA/AAA AB were impressive, but don't expect expect anything like this at the MLB level before 2016 at the very least.
Placing Christian Vazquez (C, BOS) above the cut here might be an overreach. But his outstanding defensive skills and MLB experience give him a 2015 starting edge for now, and hitting in Fenway Park at the end of what is shaping up to be a productive offense has its own rewards. This .265 career minor league hitter wasn't particularly overmatched or impressive in his MLB debut (.240 BA, 1 HR in 175 AB). Be mindful of his sub-par power and potentially limited window as a starter in BOS, with Swihart coming fast.
Mike Zunino (C, SEA) makes the list due to a 164/143 PX/xPX, pedigree and opportunity. But along with his 22 HR in 2014, Zunino struggled with an Arencibia-like 64% ct% and .199 BA, which could eventually cut into his playing time despite good defensive skills. The 23-year-old has plenty of time to improve, but he's not without risk.
Missed our cut, but worth watching:
Hank Conger (C, HOU): Completely fell apart in what projected as a potential breakthrough season, now has a fresh start in a friendlier hitting venue. Playing time is in question, still owns power potential as he nears his 27th birthday.
Austin Hedges (C, SD): 22-year-old premier defender struggled offensively during his first full Double-A season. Scouts still believe in him, but it may take some time.
Josh Phegley (C, CHW): Put up .274/.331/.530 with 83% ct% and career-high 23 HR at Triple-A, along with 3 more HR in 37 AB at CHW. Now just before he turns 27, the only thing keeping him below the cut is MLB opportunity.
Kevin Plawecki (C, NYM): Prospect with outstanding hit tool put up .309 BA with career-high 11 home runs over his first 376 AA/AAA AB. Has spurred rumors of another position for D'Arnaud. Looks like a trade candidate or even a 2015 Plan B should D'Arnaud's durability issues continue.
Jacob Realmuto (C, MIA): Good defenders with decent plate skills who can run a little will always catch our eye. Rising quickly in MIA despite zero Triple-A time.
Gary Sanchez (C, NYY): Receiving skills and attitude are being questioned by most observers, though outstanding power and overall offensive upside remains. At least another year away.
Max Stassi (C, HOU): Plus power and plate approach stagnated in 23-year-old's first shot at Triple-A. Now must rebound and fight through HOU catching glut.
Andrew Susac (C, SF): College product has hit for power and patience in short minor league career while putting up passable BA. Hit .273 with 3 HR over 88 AB despite 28 Ks. Needs opportunity.
For more information about the terms used in this article, see our Glossary Primer.
Free Weekly eNewsletter
The industry's #1 analytical weekly e-mail newsletter is ABSOLUTELY FREE!
More Information
Shopping Cart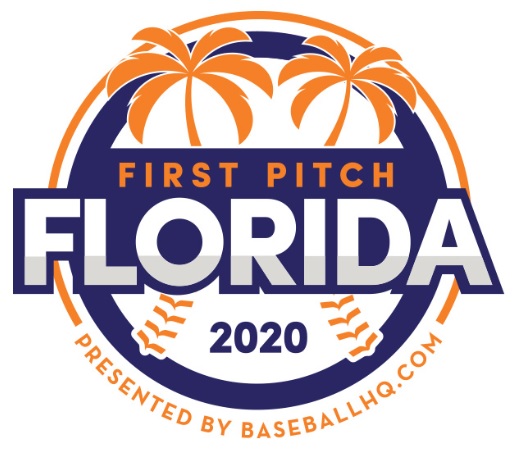 Inaugural Event!
February 28-March 1, 2020
St. Petersburg, FL
Early-bird registration now open!