KEEPERS: 2014 Dynasty reload—3B
By Jock Thompson

@JOCKatHQ
January 3rd, 2014 12:03am
This is the fourth of an offseason series aimed at helping keeper league (KL) and dynasty owners address their weak spots over the next three seasons. Through February, we'll put together lists of our favorite players and prospects by position who could 1) be relatively available in your leagues; and 2) earn double-digit dollars sometime between 2014 and 2016.
Our filter uses the following criterion:
Player must be growth-age—27 years old—or younger as of April 1
Player must have earned less than $10 in 2013
Player must have 100+ AB above A+, AFL experience, or 5 years in professional foreign ball
Several high-upside prospects stand this offseason, though the ETAs and MLB positions of potential impact players like Mikael Franco (3B, PHI) and Miguel Sano (3B, MIN)—both already detailed in our 1B Dynasty Re-load piece—aren't set in stone. Some useful low-ceiling pieces should be readily available as well. CHC, BOS, PHI and MIN all have multiple 3B possibilities over the near-term. The uncertainty and opportunities with these teams in particular will require some ongoing vigilance.
The 2014 Baseball Forecaster aptly described Cody Asche (3B, PHI) as a "worker bee" with low-ceiling value. Though nothing in his skill set stands out, Asche brings a .287 career BA and good defense with him from the minors. He hit 5 HR in his 162 AB at HR-friendly Citizens Bank Park in his MLB debut, and the combination of youth and decent speed say he could contribute a handful of SBs over the next few seasons. He projects as the 2013 starting 3B, but he'll have to take immediate advantage of it for PHI to consider re-positioning the offensively potent and hard-charging Franco.
Kris Bryant (3B, CHC) showed enough poor defense in the Arizona Fall League to leave doubts as to whether he can stay at 3B. But for the moment, a HR bat and strong throwing arm still have Bryant projected as CHC's #1 long-term solution despite plenty of options behind him. The non-contending Cubs can take their time making this decision, and Bryant could spend most or all of 2014 in the minors figuring some things out. But as a college-experienced, consensus Top 50 prospect with plus power, Bryant's ETA isn't too far off, regardless of position. CHC's #1 prospect Javier Baez (SS, CHC)—featured in next week's SS reload piece—could also move to 3B and force Bryant elsewhere.
Miguel Cabrera's move to 1B gives Nick Castellanos (3B, DET) the 3B job in DET. But while his name has been seen on several Top 100 Prospect lists recently, his upside—an average regular vs. an All-Star caliber player—is the subject of debate. His recent BPIs aren't at all special, but he has a career .300 BA and both his power and Eye are slowly improving. The 22-year-old Castellanos has time to grow, and DET will likely give him every opportunity starting now. Regardless of the long-term verdict, don't expect immediate greatness; counting stats will drive whatever short-term value he has.
We were more optimistic about Lonnie Chisenhall (3B, CLE) in this space last year, and so was CLE. He still has a quick bat and power potential as seen in the 117 PX—and the 81% ct% and .260 xBA certainly aren't hopeless. But poor patience and pitch selection continue to plague the 25-year-old Chisenhall, and likely factored into his 24% h%. He'll have to earn the starting 3B job this March, and the Indians even have Carlos Santana taking 3B reps in winter ball.
Matt Davidson (3B, CHW) went from a good hitter's park in ARI to a great HR park at the Cell this offseason, which should suit his plus power to a tee. He won't be a high-BA guy, and his career .268 BA and 72% ct% point to some risk, particularly in the short-term. But like Castellanos, the soon-to-be-23-year-old Davidson is the projected 2014 starter, has room to grow, and should see plenty of opportunity over the next few years—even if he struggles initially. There's immediate risk here, but the combination of Davidson's power and venue are intriguing.
A 15% h% that fueled a .192 BA was the primary culprit in Will Middlebrooks' (3B, BOS) 1H demotion last year, as his 2H rebound suggests. His power is unquestioned, and Middlebrooks should be able to hold onto 3B as a .250-ish, 20+ HR contributor. But poor patience and that low-70% ct% say he that he'll enter 2014 with similar risk, particularly on a contending/demanding BOS team with a deep organization. As illustrated in 2013, Middlebrooks owners have roster construction issues to consider.
After three MLB seasons, 25-year-old Mike Moustakas (3B, KC) has yet to justify his once lofty prospect status—and he went backwards in 2013. His poor patience, pitch selection and sub-.250 xBA all look chronic, and his power slid to sub-par 91/86 PX/ xPX levels. A h% rebound resulted in a marginally better 2H, he eeked out a $10 season in 2012, and KC doesn't yet have a legitimate full-time alternative to Moustakas at 3B. But if he continues to struggle mightily vs. LHP, the Royals' recent acquisition of lefty-killer Danny Valencia suggests that Moustakas could turn into a strong side platoon 3B in short-order.
Missed our cut, but worth mentioning:
Garin Cecchini (3B, BOS): Limited experience Double-A experience and success (.296, 2 HR over 240 AB) suggest a 2015 ETA. But outstanding plate skills that include a 14% BB% could play quickly at the MLB level. Boston's competitiveness and unresolved 3B situation make a 2014 call-up possible.
Juan Francisco (1B/3B, MIL): Unlikely to qualify at 3B after 2014. A poor defender with one intriguing skill—massive power vs. RHP— that could translate into 400+ profitable AB at 1B or DH. Another hitter profiled more extensively in the 1B Dynasty Reload piece.
Mike Olt (3B, CHC): Ex-elite prospect's power is neutralized by unacceptable contact and BA. Resolution of early-season vision problems didn't change anything. Plus defense works in his favor, but time doesn't; he's 25 and has yet to solve Triple-A pitching.
Trevor Plouffe (3B, MIN): Injuries and power decline hurt, though 113 xPX remains mildly encouraging. But inconsistency and sub-par defense leave him on borrowed time. If uber-prospect Miguel Sano's elbow holds up, Plouffe could be displaced by the end of 2014.
Marcus Semien (3B, CHW): Minor league OBP machine didn't show this in brief MLB debut, though he wasn't overmatched. Flashes decent pop, still looking for a position. May have just utility upside, though with tentative 3B and 2B situations on non-contending CHW, he's at least interesting in the Cell.
Christian Villanueva (3B, CHC): Perhaps the longest shot of all CHC 3B hopefuls, 22-year-old has plus glove, decent pop, sub-par plate skills. Could spend all of 2014 at Triple-A; likely needs another organization to get a legitimate opportunity.
For more information about the terms used in this article, see our Glossary Primer.
Free Weekly eNewsletter
The industry's #1 analytical weekly e-mail newsletter is ABSOLUTELY FREE!
More Information
Shopping Cart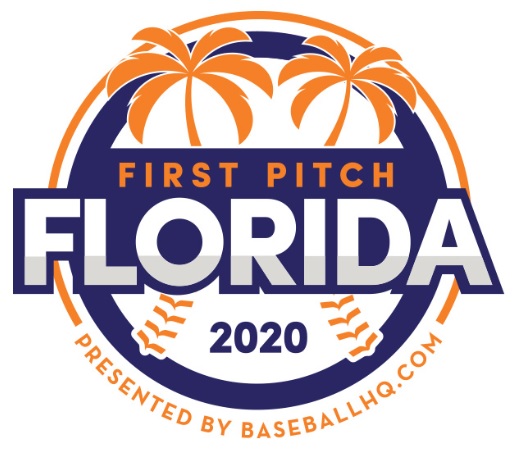 Inaugural Event!
February 28-March 1, 2020
St. Petersburg, FL
Early-bird registration now open!