KEEPERS: 2012 Spring Training performances: What has changed?
By Jock Thompson

@JOCKatHQ
April 1st, 2012 11:01pm
You hear it every spring: Fantasy mavens and analysts warning you that "spring training numbers mean absolutely nothing." And much of the time they're correct—except when they're wrong. Try telling this to the owners who searched under the hood for the reasons behind previously ineffective Brandon McCarthy's 14/1 K/BB rate and soaring GB rate this time last March. Or the owners who watched Mike Morse bash HR after HR vs. RHP—and realized that not only this would translate into April and May playing time, but that his "beware the small sample size " admonition from 2010 was beginning to lose relevance.
Spring training performances and the stories behind them can at times offer hints prior to in-season breakouts and comebacks. For those of you still look pondering your final keeper options as we approach Opening Day, we offer some thoughts on five significant March performances in our final KL column of the spring.
Jeff Samardzija (RHP, CHC): His 20 IP / 4.50 ERA in March looks pretty typical for most pitchers in Arizona, but two new developments now stand out. First and foremost is Samardzija's 16/1 K/BB, a notable ratio for a pitcher who has always had terrific stuff, but has been clueless as to location—see his career 5.3 Ctl over 170 MLB IP, mostly out of the pen. The other eye-opener is CHC's announcement that Samardzija will open as the #3 starter in the rotation, though it can be validly argued that the rebuilding Cubs have little SP depth at this point in their journey.
Samardjiza worked with a mid-to-upper-90s fastball in relief, has two other above average pitches, and reports on his March velocity have been good as he stretches out. And some things actually did change in the 2H of 2011, namely the near-halving of Samardzija's Ctl from 6.6 to 3.6, and a GB% spike from 36% to 44%, the combination of which helped produce a 3.57 xERA over his last 43 IP. His ability to go deep into games early in 2012 is in question, adding to doubts about his potential win total on a poor CHC team. But Samardjiza has skill in the form of a plus Dom, good stuff, some discernible momentum, and now opportunity. This is what successful flyers are made of, and it wouldn't completely shock us if more fantasy owners knew how to spell his name soon.
Kendry Morales (DH, LAA): What has changed? He's finally on the field again—or at least at the plate, now as the projected LAA DH. And while it's the smallest of samples, no one expected Morales to be this locked-in over his first six games since May 2010—sitting now at 10-for-20 with two HR after his 0-for-4 on Saturday. Currently with just four strikeouts, Morales is making good contact even with half of his ABs coming from the right-hand—his weak—side, and even though he has yet to draw his first walk. His surgically-repaired ankle remains a red flag, but looking back at a PX that remained between 123 and 200 through each month of the 2009 season, it's possible that our projections may be overestimating the effects of Morales' long hiatus. Once you display a skill ...
Lorenzo Cain (OF, KC): He's had a monster spring -- .403/.448/.823 with 5 HR in 62 AB through Saturday, seemingly in the face of many analysts who are lukewarm about his overall skill set. Cain's power may have improved a tick, as suggested by the 16 HR he hit at AAA-Omaha in 2011; notwithstanding the fact that this occurred in the PCL, 10 of Cain's HR came in his home venue, which isn't particularly hitter-friendly. Still, his current performance should be taken with a grain of salt, since Surprise, AZ is known as a HR park, and some observers have noted that Cain is swinging from his heels this spring. Royal hitters have often ranked among March HR leaders, only to crash back to earth after arriving home in decidedly HR-unfriendly Kauffman Stadium.
Cain's pitch selection (5 walks this spring) isn't suggesting growth, nor is a once-promising running game that all but disappeared in 2011. And there's nothing in his historical or current ct% that suggests he'll hit for high average. On the plus side, Cain still has fine speed and he's at an age (26) where with a little luck he can reel off a few decent seasons in his prime—but just don't see any fundamental changes. If another owner in your league feels otherwise based on Cain's March performance, now may be a terrific selling opportunity.
Andrew Cashner (RHP, SD): He spent most of 2011 on the DL with a strained rotator cuff that limited him to less than 17 innings total in both MLB and minor league play. But Cashner is back, seeming healthy and having a terrific spring in relief—9 IP, one earned run, and 13/3 K/BB—that has seen his fastball clocked at over 100 mph. The big changes here are in Cashner's health and role, which are seemingly interdependent. While the Padres have discussed keeping his door open as a future starter, they've committed to keeping Cashner in the pen for 2012 to ensure that his shoulder regains its strength. Plans can change, but the team seems well-covered with near-ready starting pitching in the high minors, suggesting that much would have to go wrong before that happened. And Cashner's two-pitch arsenal and the ability to dial things up in short bursts has long marked him as a future closer to many analysts.
The other significant change here is that Cashner is now in PETCO Park, having been dealt from the Cubs to SD in exchange for Anthony Rizzo over the winter. SD's new closer Huston Street (RHP, SD) is tagged with a D Health grade after logging 96 DL days over the past two seasons, and finally losing his 2011 role in COL. Sources close to the Padres are already suggesting that Cashman will be given the primary setup role ahead of incumbent Luke Gregerson, who struggled with plummeting skills in 2011 and now back issues this spring. With Street's contract ending after 2012—and an expensive $9M option looking dead in the water—Cashner looks like a decent bet to become the next great PETCO closer.
Casey Kelly (RHP, SD): He spent most of the pre-season getting receiving relatively scant attention behind fellow SD prospects Robbie Erlin and Joe Wieland, but finishes spring training as the most likely of the three to get an early 2012 call-up. In spite of owning a sinking, GB-generating fastball, Kelly's status as a premium pitching prospect dimmed in 2011 largely due to an inability to miss enough bats—just a 6.7 Dom at AA-San Antonio in 2011. But the Padres moved Kelly to the left side of the pitching rubber in March with the hope of creating more deception in his delivery, and the early results have been promising. After blanking TEX for five innings Sunday, Kelly finishes the spring with a 1.74 ERA in 21 IP, backed up by an 18/2 K/BB while maintaining better than a 2:1 GB:FB ratio. Given the attractiveness of PETCO Park, the shakiness of SD's rotation health and the relative inexperience and March struggles of both Erlin (strained oblique) and Wieland (5.85 ERA), Kelly looks like a strong reserve list keeper.
For more information about the terms used in this article, see our Glossary Primer.
Shopping Cart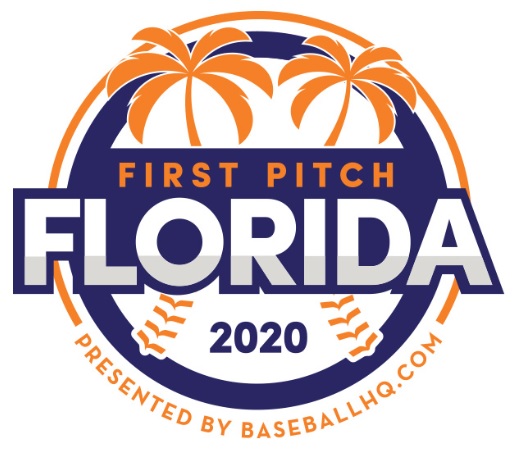 Inaugural Event!
February 28-March 1, 2020
St. Petersburg, FL
A few seats still left!