KEEP: Dynasty reload - AL starting pitchers
By Jock Thompson

@JOCKatHQ
December 10th, 2011 12:00am
This is the eighth of a 10-column series designed to help owners playing in keeper league (KL) and dynasty formats look ahead over the next few years to address their weak spots. From now through December, we'll be putting forth by-position lists of our favorite low-dollar players and prospects. All could be relatively available in your leagues – and could earn double-digit dollars sometime over the next three seasons, between 2012 and 2014. Our criterion includes the following:
Player must be growth-age – 27 years old – or younger as of Opening Day
Player must have earned less than $10 in 2011
Player must have accumulated at least 100 AB above A+ ball
It's easy to identify the top players at a given position looking forward, even without numbers at our fingertips. But while Adam Dunn's miserable 2011 reminds us that there are no sure things, the one certainty is that most "established" players are already firmly entrenched on one of your league's 2012 keeper rosters – and likely available only via trade offer of equal value. The ability of dynasty owners to identify available breakout-ready talent is a must in order to compete on an ongoing basis.
For KL owners looking for an overhaul, underperforming and/or inexperienced SPs present pre-season opportunities. Prior to April, these aren't commodities usually sought by competitive owners playing for the current season -- but after a couple of months of play they are suddenly in demand. Accordingly, rebuilders should consider tapping into these names now, with the intent of seeking in-season deals that could help reconstruct their cores. Apart from the walking wounded, all of the pitchers below have shots at being solid 2012 earners.
Henderson Alvarez (RHP, TOR): Perhaps a leap of faith as he won't turn 22 until just after Opening Day and has zero Triple-AS experience. But this extreme GB pitcher has a 1.7 Ctl and 4.0+ Cmd in 405 minor league IP. He performed similarly in 63 MLB IP (93 BPV, 3.75 xERA) after his 2011 jump from AA-New Hampshire. Alvarez could be challenged early on, but his support in TOR also has a shot at being very good over the foreseeable future.
Brett Anderson (LHP, OAK): Likely out for most of 2012 after Tommy John surgery last July, Anderson will still be just 25 as of Opening Day 2013. Three partial MLB seasons of sub-4.00 xERAs and 50%+ GB rates hint at his impact potential if fully healthy. Worth the risk and a 2012 roster spot while you wait for 2013.
Clay Buchholz (RHP, BOS): Another injury case, but a legit 2012 comeback candidate from the stress fracture (back) that aborted his 2011. Buchholz won't be an ace unless he can hike his Cmd, but as a groundball pitcher in Fenway backed by one of the AL's best offenses, he has already posted double-digit earnings in 2010. If healthy, Buchholz is a decent 15-win / sub-4.00 ERA proposition.
Matt Moore (LHP, TAM): Even with less than 20 IP – combined regular and postseason -- at the MLB level, he's likely already untouchable in your league. Moore showed uncharacteristic poise for a 22-year-old, flashing his awesome stuff while whiffing 11 Yankees in five innings in his MLB debut before shutting down the Rangers in the ALDS opener. Thanks to these prime-time glimpses and a 12.2 Dom between AA-Montgomery and AAA-Durham, Moore is easily among the top 150 selections in early mock drafts. He's the most MLB-ready pitching prospect in the game, with more potential than anyone on our list.
Brandon Morrow (RHP, TOR): That 104 BPV and 3.41 xERA (179 IP) speak to his upside, even if the skills haven't yet translated to the bottom line. Morrow was plagued by terrible H%-and-S% luck all season and was devastated by unprecedented 2H gopheritis. A 10.2 Dom and 2.9 Cmd say he's closer to being an ace than that 4.72 ERA would have you believe.
Chris Sale (LHP, CHW): Posted a 10.0 Dom, 2.9 Cmd and a 50% GB% in 71 IP as a reliever in rookie season, but his 2012 move to the rotation has already been announced. The Cell doesn't help, but Sale's ground-ball tilt should limit the damage. Showing patience with this 23-year-old's first shot at the rotation should pay dividends in 2013-14.
Missed the cut, but worth mentioning…
Zach Britton (LHP, BAL): Not an ace, but killer GB% provides springboard for growth. Will need to grow Cmd – and patience with the AL East cellar dweller will be required.
Danny Duffy (LHP, KC): A work-in-progress, exhibited outstanding Dom and Ctl in the minors before the usual struggles that come from being rushed to the bigs. Just 22 in 2011, he will get better.
Carlos Carrasco (RHP, CLE): Not quite Bret Anderson in terms of polish/upside, but another 2011 TJS victim who tossed seven PQS-DOMs in nine tries from mid-May thru June, before elbow problems set in. Solid 2013 potential.
Rick Porcello (RHP, DET): GBer with terrific Ctl whose biggest issues are missing bats and struggles vs. LHBs. Still only 23 and on a good team; was 2.8 Cmd in 2H a sign of better things to come?
Phil Hughes (RHP, NYY): Followed up promising 2010 double-digit earnings with injury-wracked clunker. Health, plunging Dom keep him off A-list. But pedigree and support keep him watchable.
Ivan Nova (RHP, NYY): Light-Dom GBer outpitched skills, rode good luck and support (16 W) to near $10 earnings. Won't completely crater, but we rarely see this kind of luck go uninterrupted.
Brian Matusz (LHP, BAL): Oblique injury, velocity decline and command struggles shattered follow-up to promising rookie debut. Oriole SPs not a great bet, particularly those struggling to throw 90 MPH. But we're mindful of his pedigree and those last 10 2010 starts.
James Paxton (LHP, SEA): Shelved in mid-August as precaution due to sore back and IP count after late start to pro career. But college All-American toyed with Double-A hitters ( 51/13 K/BB, 1.85 ERA in 39 IP). Relatively unheralded, could get to Safeco quickly in 2012.
For more information about the terms used in this article, see our Glossary Primer.
Shopping Cart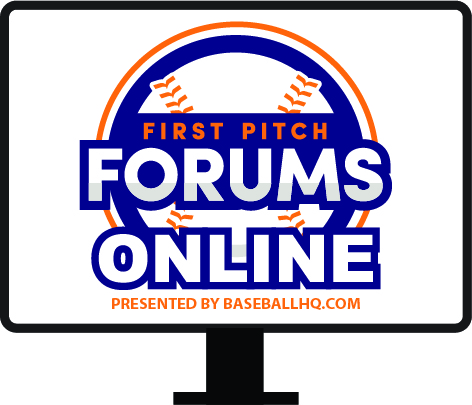 Our virtual First Pitch Forum returns!
Three online-only events: March 5, 11, 17
Join us live, or watch when you want
Just $19!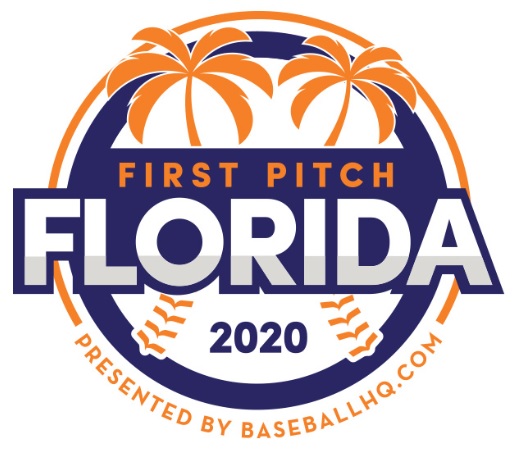 Inaugural Event!
February 28-March 1, 2020
St. Petersburg, FL
A few seats still left!