HQ RADIO Aug 30, 2019: Paul Sporer
By Patrick Davitt

@Patrickdavitt
August 30th, 2019 1:45pm
August 30 BaseballHQ Radio is up!
Friday Full Edition features guest expert Paul Sporer, from Rotographs and the 'Sleeper and the Bust' podcast, discussing September callups (and a few late-August callups), pitchers for 2020, an early 2020 mock draft and his Boons and Banes for the rest of the season … Also NL/AL News, Talk With Todd, Frequent Flyer, Weekend Pitcher Matchups, Master Notes ... Runs 2:26:00
Show Rundown
> Feature Part 1: Paul Sporer (starts at 2:20)
> NL News (52:45): Harold Nichols looks at David Peralta, Maurice Dubon and other NL newsmakers...
> AL News (1:10:20): Jock Thompson looks at Niko Goodrum, Keynan Middleton and other players in the AL headlines...
> Feature Part 2: (1:29:45) Paul Sporer ...
> Frequent Flyer (2:13:05): BaseballHQ analyst Alex Beckey looks at BAL 1B Ryan Mountcastle ...
> Master Notes (2:16:35): BaseballHQ Radio host Patrick Davitt discusses strategies for the stretch ...
BaseballHQ Radio is available directly here (right-click to download and save; left-click to listen in your browser). It will be available shortly at Stitcher, Pocket Cast, iTunes, and other podcast aggregators.
For more information about the terms used in this article, see our Glossary Primer.
Shopping Cart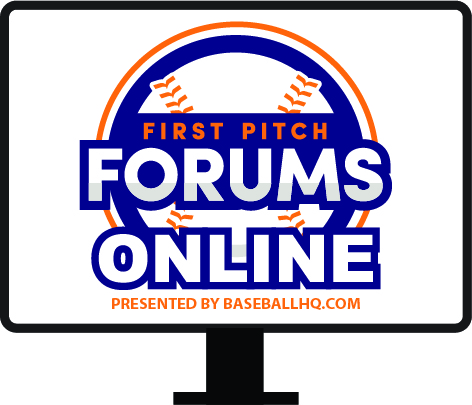 Our virtual First Pitch Forum returns!
Three online-only events: March 5, 11, 17
Join us live, or watch when you want
Just $19!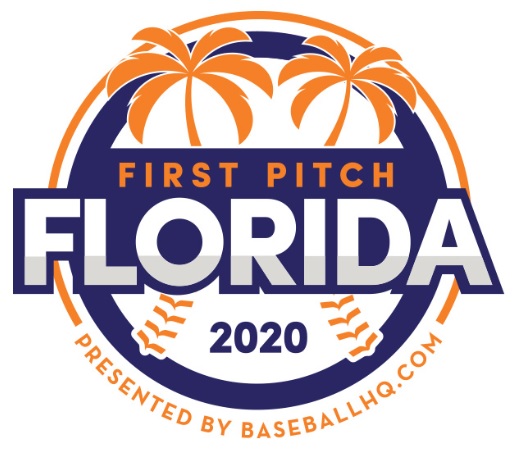 Inaugural Event!
February 28-March 1, 2020
St. Petersburg, FL
A few seats still left!