HEAD-TO-HEAD: Prioritizing Plate Appearances
By David Martin
February 23rd, 2015 12:03am
Introduction
Fantasy baseball drafts are as much about approach as they are strategy. In an era where offensive production has been muted, head-to-head players need to incorporate the value of plate appearances into their draft approach.
The Decline of Counting Statistics
Most are aware that offensive statistics have been precipitously declining. In 2004, 5,451 home runs were hit in the major leagues. In contrast, in 2014, we saw almost 1,300 less home runs, with a total of 4,186 home runs hit. This is a league-wide 23% reduction home runs. Similarly, from 2004 to 2014, RBI production has declined by 16% and run production by 15%.
But what does this offensive decline mean for our head-to-head teams? It means that we should attempt to hoard those scare counting statistics. In order to do so, we need to place a greater value on plate appearances than in the past.
The Importance of Batting Order
In 2013, Robert Berger published this excellent piece on the impact of batting order on counting statistics. The article concluded that a player's batting order strongly impacted the number of plate appearances that the player would receive, which in turn impacted that player's counting statistics. For instance if a player was moved from the #8 spot to the lead-off position (#1), he could expect to gain 124 plate appearances over the course of the year.
The chart below shows 2014 plate appearances per game based on batting order, as well as how counting statistics are impacted by batting order.

Pos.   PA/G   R/PA   RBI/PA   SB/PA    HR/PA
====   ====   ====   ======   ======   =====
1      4.63   .128   .076     .036     .016
2      4.52   .123   .094     .021     .020
3      4.42   .123   .130     .012     .031
4      4.32   .111   .130     .007     .032
5      4.22   .108   .118     .011     .028
6      4.11   .099   .106     .010     .024
7      3.99   .093   .100     .009     .023
8      3.88   .092   .088     .013     .016
9      3.75   .080   .072     .013     .011    

This chart shows that due to the increased number of plate appearances, hitters at the top of the lineup are generally responsible for the bulk of a team's counting statistics. Run, stolen base and RBI opportunities are particularly impacted by a player's batting order. Runs steadily decrease as we go down the batting order. RBI opportunities are most prevalent in the 3-5 spots, and the leadoff batter has a clear advantage in the stolen base category.
When we look at the aggregate data from 2014, it becomes even more apparent that top of the order hitters have more value:

Pos.  PA      R     HR   RBI   SB    BA    
==== ======  ====  ====  ===  ====  ===  
1    22511   2882  354  1718  813  .268  
2    21955   2694  450  2070  453  .261  
3    21489   2643  675  2794  258  .276  
4    20999   2337  680  2726  151  .256 
5    20529   2218  580  2422  217  .257 
6    19952   1985  493  2107  205  .244 
7    19414   1801  450  1946  185  .246 
8    18840   1735  308  1654  244  .241 
9    18240   1466  196  1309  238  .200    

The take-aways from this chart are pretty impressive. In 2014:
42% of all runs in the majors were generated by teams' top 3 hitters;
55% of all stolen bases were generated by teams' top 3 hitters;
46% of all home runs were generated by teams' 3-5 hitters;
​42% of RBIs were generated by teams' 3-5 hitters.
What this means is that hitters in the 1-5 positions offer much greater value in the counting statistic department. When deciding between two players at your draft, be sure to ask yourself where they are projected to hit in their team's lineup.
The Resulting Draft Approach
At your drafts this year, you should prioritize plate appearances. With each pick, ask yourself whether you are selecting someone likely to bat in the 1-5 spots. While a team's batting order is always subject to change, BaseballHQ.com's projections incorporate this information in their at-bat projections.
If you use HQ's Mack Team Tracker or Rotolab, include at-bats as one of your 2015 league categories—even if it's not an actual category in your league. Keep track of how many at-bats are projected for your team. If you approach your draft with the goal of trying to rack-up plate appearances, you will likely (1) find yourself with more projected at-bats than your league-mates and (2) find yourself well-positioned in the counting statistic categories.
Other Considerations
Health is a pre-requisite to being able to stay in the lineup and accumulate at-bats. Pay attention to BHQ's health grades. For instance, while Jacoby Ellsbury (OF, NYY) and Jose Reyes (SS, TOR) are both projected for over 600 at-bats, they both come with "D" health grades. If you are looking for a health grade filter, consider eliminating candidates below "C" level.
Some of you may be wondering whether this approach can be combined with drafting a homogeneous team. The answer is absolutely. Below are the 2015 BHQ Homogeneous Tiers (PX version), arranged in order of projected at-bats:

Tier 1            ABs   Health
===============   ===   ======
Trout, M.         614    A
Rendon, A.        603    A
Rizzo, A          594    A
Cabrera, M.       592    B
Goldschmidt, P.   586    B
McCutchen, A      585    A
Gonzalez, A.      585    A
Arenado, N.       585    B
Pujols, A.        578    C
Braun, R.         576    B
Abreu, J.         574    A
Holliday, M.      559    A
Fielder, P.       526    F
Encarnacion, E.   524    C
Bautista, J.      523    C
Zimmerman, R.     508    F
Ortiz, D.         505    C
Votto, J.         488    F
Werth, J.         487    C
Tulowitzki, T.    436    F
Ramirez, H.       429    D
Cuddyer, M.       422    F
        
Tier 2         ABs   Health
============   ===   ======
Cano, R.       605    A
Brantley, M.   601    A
Beltre, A.     567    B
Posey, B.      540    B
Lucroy, J.     525    B
Martinez, V.   520    C
Betts, M.      440    A
        
Tier 3         ABs   Health
============   ===   =====
Freeman, F.    588    A
Santana, C.    558    A
Dickerson, C.  555    A
Soler, J.      522    B
Davis, K.      518    A
LaRoche, A.    488    C
Mesoraco, D.   447    A
You will notice that while some projected at-bats are lower due to playing time projections that may very well change (i.e. Mookie Betts), other projections are lower due to player's health grades. As mention, proceed with caution in drafting players with "D" or "F" health grades.
The Pitching Corollary
Our head-to-head pitching strategy in 2015 will not change from 2013 or 2014. More than ever, good pitching is available later in drafts. Draft your homogeneous hitters early. Focus in particular on players that will win your team a plate appearance contest on a weekly basis. Don't panic when there is a run on the elite starting pitchers. Stay the course until you've acquired as many homogeneous hitters as possible (usually between rounds 6-8). Then begin selecting those LIMA-QC pitchers in the middle to late rounds that win your league.
Conclusion
With offensive numbers in decline, we need to approach our drafts as if at-bats were a category:
Prioritize drafting top-of-the-order hitters (#1-#5), or if a team's lineup is unsettled, prioritize projected plate appearances.
Incorporate health grades into your plate appearance analysis.
After your drafts, compare your team's total projected plate appearances with the other teams in your league.
You can and should incorporate your homogeneous H2H player templates in adopting this approach.
Good pitching can wait—prioritize acquiring plate appearances and those scarce counting statistics.
The 2014 batting order data set was based on material available at baseball-reference.com.
For more information about the terms used in this article, see our Glossary Primer.
Shopping Cart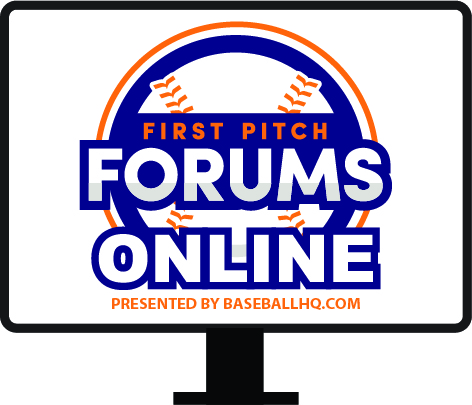 Our virtual First Pitch Forum returns!
Three online-only events: March 5, 11, 17
Join us live, or watch when you want
Just $19!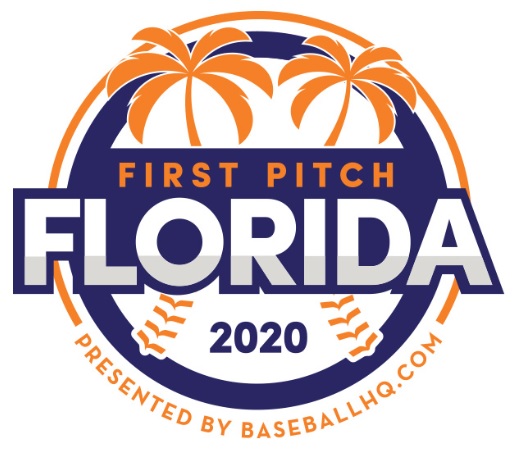 Inaugural Event!
February 28-March 1, 2020
St. Petersburg, FL
A few seats still left!