HEAD-TO-HEAD: 2017 Learnings (a rookie season post-mortem)
By Matt Dodge
February 1st, 2018 12:03am
In early 2017, a relative invited me to join a long-running (1991 inaugural season) head-to-head fantasy baseball league. This was a new challenge for this writer, after more than 60 rotisserie format league seasons spread over the last 20 years or so. Willing to try something different, and fueled by a combination of new format intrigue and confidence in my analytical skills, I dove in. Now, looking forward to my sophomore season, it is time to revisit last year, from draft preparation through the season's end, in hopes of improvement.
The annual review process has been a staple of preparation approach for ongoing rotisserie leagues, and there are several recommended articles in the BHQ Library to reference along the way. Here is just one example. For this analysis, the term "post-mortem" (after death) is particularly appropriate, since this team finished 13th in a 14-team league. Discouraged by that outcome, and taking advantage of the data available, it's time to get started.
League Format (Context)
The SPIT Baseball League consists of fourteen teams in two divisions of seven each. Each team faces their division mates twice and those in the other division once, for a 19-week regular season, with six teams proceeding to the playoffs. Matchups each week compete in each of the following 16 scoring categories:
for Batters: Runs, BB, HR, RBI, SB, Total Bases, BA, Fielding Percentage;
for Pitchers: IP, Wins, Saves, Holds, K, ERA, Hits/IP, BB/9.
The player pool includes all fifteen AL teams plus the five NL East teams.
Draft Day contains three separate player acquisition processes:
Auction: $35.00 budget for 14 players (less keepers)
Minor League (rookie eligible): Eight round serpentine draft (less keepers)
Major League: Twelve round draft (rounds 1-6 straight, rounds 7-12 serpentine)
The active lineup consists of 18 players: C, 1B, 2B, 3B, SS, UT, 3 OF, 9 P, which results in a roster with eight major league reserves.
Last Year's Draft (Preparation and Results)
With just a few weeks before keeper decisions on the inherited roster, and just two more weeks after that for the mid-March draft, preparation was based on whatever was quick and easy to access at the time. That meant running a Custom Draft Guide as if this was a mixed league, with some tweaking to compensate for the breakdown of the WHIP components, and then filtering out the NL Central and West players. Player targeting was based on those rough CDG results, along with David Martin's H2H Approach to the Mayberry Method and a timely "Total Batters Faced" pitching analysis in Patrick Davitt's Master Notes. There was also a focus on positional flexibility (10-game qualification in this league). The combo draft and the hybrid player pool was a perfect application for RotoLab, which worked great for the draft (despite a minor setup flaw on this user's end).
The plan worked, to the extent that it delivered the targeted players within the budget and reserve round constraints. However, the 13th place finish indicates that the player targeting ... wasn't really that great. Two bargain keepers disappointed, as Tyler Naquin (OF, CLE) was sent to the minors in April, and Tommy Joseph (1B, PHI) generated more DISaster weeks than DOMinant ones. Also, some of the positional flexibility plays (Howie Kendrick (OF, WAS), Steve Pearce (OF, TOR), Matt Holliday (DH, FA)) did not deliver enough playing time to contribute in a league of this depth.
The other key learning was the wide range of auction (and team roster construction) strategies employed by the other 13 owners. Five teams purchased bench players during the auction to build greater offensive depth at key positions. Multiple teams chose a reliever-heavy pitching strategy, while others focused heavily on starting pitching, in order to gain weekly matchup advantages. That was the first warning to this H2H neophyte that there was much more to consider than just the standard rotisserie approach.
In-Season Learnings
Injuries derailed the offense early, as Josh Donaldson (3B, TOR), Marcus Semien (SS, OAK) and Kendrick all missed significant chunks of the first half, and Adam Eaton (OF, WAS) lost for the season by May 1. A combination of bench players, free agent pickups and a few trade acquisitions were not enough to keep the offense afloat, and the weekly lineup setting devolved into a playing time maximization effort rather than any kind of coherent strategy. (In hindsight, it appears that the teams that went offense-heavy in the 2017 auction phase were already managing for in-season injuries at the draft table. )
The team did a little better on the pitching side, led by Aaron Nola (RHP, PHI) and Jose Quintana (LHP, CHC, but CHW on Draft Day), with weekly lineups guided by the Baseball HQ Weekly Starting Pitching Report. Excluding saves (for a team without a fulltime draft day closer), the staff was very competitive, capturing 64 of 133 (48%) of the possible (non-save) pitching points. As noted above, the other teams' rosters featured a wide range of starter/reliever splits, so the strategy here was to tailor this team's weekly pitching lineup to capture more categories than the opponent. (For example, using just enough starters in the lineup to be confidently ahead of teams that were reliever-heavy.) Despite the lack of a closer, the team did luck into five weekly saves category wins from Justin Wilson (LHP, CHC) before his trade away from Detroit.
Post-Season Analysis
Although the team actually had a mathematical chance to squeeze into the playoffs (top six teams) on week 15, a record of 21 wins, 40 losses, and 3 ties over the last four weeks ruined that dream. It was only then that I truly started coming to grips with the fundamental differences of the H2H format. It's a relatively straightforward process in rotisserie formats to develop plans to achieve year-end category targets, and manage the roster, through drafts, free agents, and trades to keep on pace for those targets, in the context of other teams' progress toward the same year end totals. While there is certainly a tactical element in roster/ lineup changes, the strategic focus there is on the trends and the pace toward the end-of-season totals.
In H2H, the the report card gets published every week, forcing the owner to be brutally honest about whether the current roster has the necessary pieces to construct a winning lineup against the next opponent(s), and take immediate action based on the leap of faith that existing and acquired players will perform at or above (but not below) their average statistical level in a given week. (This makes the BaseballHQ.com Batter Consistency Reports very valuable indeed.) While there was some limited success in adopting that weekly mentality and adapting the lineup on the pitching side, the managing focus during 2017 on the hitting side was clearly one of triage.
Comparing the weekly stats for this team, to those of its weekly opponents, was enlightening (but not surprising after reading this far).

Batters   AB   H   R  HR RBI  BB   SB  TB   AVG
Team/wk  183  47  24   6  26  19  3.5  78  .260
Opp/wk   190  50  27   9  30  20  3.4  89  .261

Pitchers  IP   K  Win   Sv  HLD   ERA  H/IP BB/9
Team/wk   47  46  3.1  0.8  2.9  4.32  0.97  3.0 
Opp/wk    47  45  3.2  1.9  2.2  3.84  0.89  3.1 

So the offensive shortfall can be directly traced to a lack of power, as an additional three HR/week would also make up the team's weekly deficit in hits, runs, RBI and Total Bases. Except for saves, the counting stats for the pitching staff were competitive, but a half-run gap in ERA also demands attention for 2018.
With these key learnings and a rookie season under the belt, and after talking H2H strategy with BaseballHQ.com staffer Brant Chesser at First Pitch Arizona 2017, this team owner is continuing to prepare for, and looking forward to, the coming H2H season.
For more information about the terms used in this article, see our Glossary Primer.
Shopping Cart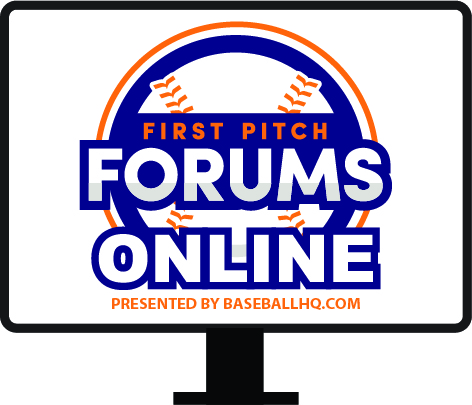 Our virtual First Pitch Forum returns!
Three online-only events: March 5, 11, 17
Join us live, or watch when you want
Just $19!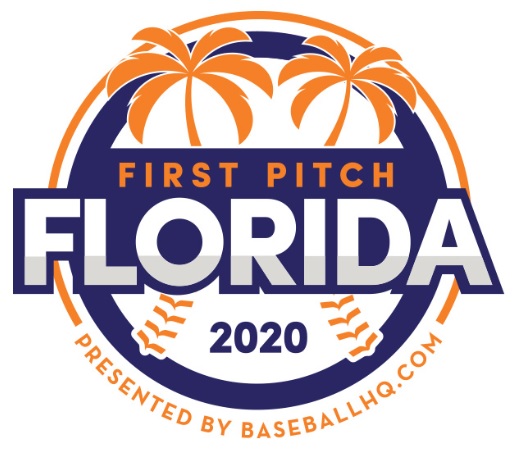 Inaugural Event!
February 28-March 1, 2020
St. Petersburg, FL
A few seats still left!