GM's OFFICE: Openers and Bulkers—Is there a Ryan Yarbrough in the house?
By Brent Hershey

@BrentHQ
May 17th, 2019 11:00am
A valid and interesting discussion point at both our First Pitch Arizona Conference in 2018 as well as during our Spring First Pitch Seminars is how to best take advantage of the Opener. Is there a roto-centric strategy that season-long fantasy players should be considering given this new reality?
At the live events, we had a couple standard answers. First, what was the likelihood that the practice would continue? Last season was the first time that an MLB club had committed ot it—and as a reminder, it was only once or twice per each rotation turn in Tampa. So yes, Tampa Bay had success with it, and it's a copy-cat league so we know others will at least consider the strategy, but is it really here to stay? Second, how much of Tampa's use of it in 2018 was due to the specific skill sets of Rays pitching staff? Is it a plug-and-play strategy—anyone can do it—or does an MLB team need certain types of pitcher(s) to pull it off? These are all questions we had as we headed into 2019.
With about one-quarter of the season in the books, it's probably time to revisit these questions and lend some early observations—again, with fantasy application in mind. The Rays have continued the practice (with success, if you can believe pre-Memorial Day standings), and as we surmised, other teams have started to dip their toes into this ocean as well. It's always a moving target, but let's briefly explore this topic with a snapshot from a team level on squads that have given this option a try.
Which brings us to Ryan Yarbrough (RHP, TAM). As the Bulk Innings pitcher (let's call it the "Bulker" for now), his 16 wins with no more than league-average peripherals (7.8 Dom; 2.6 Cmd, 74 BPV) in 2018 showed that we need to take notice of these usage patterns, even if we feel the win total was a bit fluky. Given that the Opener, in a best-case situation, is providing stats very similar to a late-innings pitcher (minus the save opportunities), the best chance to strike fantasy lightening is with the Bulker, who is eligible for those all-important wins with 4-5 innings of solid peripherals.
Let's take these on a team-by-team basis for those that have used the Opener so far.
The Committed
Tampa Bay Rays
Situation: The trend-setters in 2018, they proved it can be successful and are back at it again. As noted above, they were mainly using this in the #4/#5 in their rotation, after Snell/Glasnow/Morton, but with Glasnow's recent injury, we may see more of it for a few months going forward.
Opener: Ryan Stanek (RHP, TAM) has reprised his role from last season, when he started 29 games and tossed 66 innings. He's had 11 starts/6 relief appearances so far, and is on pace for 75-80 IP. Hunter Wood (RHP, TAM) has also served as the Opener for one game, which may indicate he'll get used on Opener days when Stanek is not available. Though importantly, Stanek has occasionally gone back-to-back days as the Opener in the past
Bulker: It has varied. After some early (run-filled) appearances by Yarbrough (RHP, TAM), the club has turned to a mix of Yonny Chirinos and Jalen Beeks (LHP, TAM) recently. Chirnios has four starts and four relief appearances, and though the sample sizes are teeny, he's had more success when he starts the game (2.49 ERA; 0.789 WHIP; 5.7 Cmd) than when he's the Bulker (5.29 ERA; 1.12 WHIP; 2.9 Cmd). Will that lend the Rays to use him as a traditional starter? Not yet, as he's scheduled to follow Stanek as a Bulker on May 17. Beeks has been the used heavily in this role so far, and has delivered (3 W; 2.25 ERA; 1.19 WHIP; 33 K in 32 IP).
Other considerations: It seems like when Tampa finds a good combination, as they did last year with Stanek/Yarbrough, they stick with it. Stanek/Beeks could become that combination in 2019. On the other hand, they also experiment a bit to find the right role for their players, and could lean even more heavily on platoon data to find those advantageous positions.
Fantasy application: Stanek's ratios are good, and his has a 100+ BPV skill set, but his short stints don't separate him much from other non-saves relievers. Someone like Beeks, on the other hand, could potentially end up as a Yarbrough (circa 2018) Lite: double-digit wins and solid ratios with around 100 IP. Chirinos should also be considered, though he may end up making more traditional starts than coming in as a Bulker.
Los Angels Angels
Situation: An unlikely entry into the Opener sweepstakes, but other than Tampa, the one team who has been using it the most consistently. For now, seems like there is the makings of some success here, so it could continue.
Opener: Since starting to use it not quite a month ago, Hansel Robles opened once (before he grabbed hold of the closer role); Cam Bedrosian (RHP, LAA) three times, and Luke Bard (RHP, LAA) twice. Bedrosian has career platoon splits (oppOPS vR: .649; vL: .769) that could be exploited for righty-heavy top of lineups, but his proclivity for walks (4.9 Ctl in 2019; 4.0 in his career) would seem to be a significant risk as an Opener.
Bulker: This has been Felix Pena (RHP, LAA) pretty consistently. After four "traditional" starts, his last four "turns" have been as the second man in. Jaime Barria (RHP, LAA) logged two chances in late April, but after a 1.2 IP, 7-run outing, was returned to the minors.
Other considerations: Pena, as a contrast to Barria, has had some outings where he's thrived, and others where he's at least kept the Angels in the game. Often, though, he has completed four to five innings; mainly facing right around 18 batters, or two turns through the lineup.
Fantasy application: Pena (and the Angels) may have found something here; at least from the early numbers:

Role         App    IP     ERA    WHIP   Ctl   Dom    Cmd
==========   ===   ====   ====   =====   ===   ===   ====
As SP         4    17.1   4.15   1.154   3.6   7.3    2.0
As Bulker     4    21.1   2.95   0.797   0.4   9.7   23.0

And no, that's not a typo: entering the game after an Opener, Pena has allowed 1 walk against 23 strikeouts in 21.1 IP and logged both of his wins this year. Have to believe that these splits are something the Angels are aware of.
The Dabblers
Milwaukee Brewers
The Brewers have used it twice this season, both within the past three weeks. Much like the Rays, they fit the analytically-minded front office role who are willing to experiment beyond the "traditional" roles (see Hader, Josh) so it's not surprising they tried this approach. Their results were mixed—on May 1, the plan backfired, as Jacob Barnes (RHP, MIL) walked three and allowed two hits and three earned runs over his one inning of work. Related, he faced eight batters, so any advantage of getting the first one-third or first one-half of the opposing lineup cleared was negated. Reliever Donnie Hart picked up the pieces, though, taking the mound for the next three innings, giving up just 2 hits and striking out two over the next 10 batters faced.
Six days later, they tried it again with Adrian Houser (RHP, MIL) as the Opener. This went much more to plan, with Houser breezing through 10 batters in two innings, two hits, one walk, four strikeouts, and then followed by Freddy Peralta, who put together a very good outing (5 IP, 3 H, 0 ER, 2 BB, 5 K) that spanned 20 batters in five innings and 80 pitches. In Peralta's next rotation turn, he was back to a traditional starter, and put up a 4 7 1 0 5 line (80 pitches).
There's not enough data here to try and project fantasy outcomes, but this will be a staff to watch, especially given the youth of the pitchers and their talent level. And lest we forget the team's machinations with Wade Miley (LHP, HOU) in the playoff game against the Dodgers; they're willing to explore every edge then can get. An additional consideration is that Peralta, Corbin Burnes (RHP, MIL) and Brandon Woodruff (RHP, MIL) each are likely to have season-long innings limitations, which could mean the possiblity of shorter outings for each at some point. In addition, Burnes' heavy platoon splits so far (career oppOPS vL: 1.030; vR: .657) scream for some specialization—perhaps he gets tapped as an Opener against lineups with a heavy RHH presence at the top? Can't put much past Milwaukee at this point given their history of squeezing value out of their roster talent.
Oakland Athletics
It's almost more surprising that the A's haven't used the Opener more this season, in that they felt comfortable enough with the concept to use it in last year's AL Wild-Card playoff game. But sometimes the decision is about other circumstances and personnel, and it seemed as if their decision to Open with Liam Hendriks (RHP, OAK) on May 11 was a last-ditch effort to get starter Aaron Brooks (RHP, OAK) back on track.
Hendriks did his part, allowing a hit but then erasing the runner on a double-play grounder and finishing the one inning on just 10 pitches. Brooks picked it up from there and went four innings and allowed only one run, but walked three and allowed four hits, running his pitch count up to 91. He has since been replaced in the rotation by Daniel Megden (RHP, OAK).
The fantasy relevance of Hendriks is loosely akin to the Rays' Stanek: he's performed the role admirably enough that he's likely to be tapped for it again if Oakland goes in that direction. But given the lower innings limits, he's likely no more valuable than another good-ratio'ed, hard-throwing RP that might find a roster spot in deep AL-only leagues. We can't put it past the A's to find a bulk reliever with Beeks- or Pena-like characteristics, but unless the team starts to use this strategy more frequently, it's speculation at it purest in trying to identify who that might be.
Texas Rangers
The Rangers are worth keeping an eye on, as they had Jesse Chavez (RHP, TEX) open up for Drew Smyly (LHP, TEX) on May 11, in what seems like a get-it-together outings for both. Chavez is in the midst of a horrible season, but he handled the Astros' upper-third of Springer-Reddick-Bregman with aplomb in the first innning, then gave way to Smyly. Smyly's struggles continued—4 ER in 4.2 IP in this contest—and with a 6.85/1.732 ERA/WHIP combination, it's not clear how much further the Rangers can hold on. But as the team looks to patch its rotation through the summer, and with a couple decent arms in the higher minors (Taylor Hearn and Jonathan Hernandez among them), this team may be one to experiment with the Opener more. And confirming our suspicions is the news that the Rangers are using former closer Jose Leclerc as an Opener on May 17. Stay tuned.
Baltimore Orioles
The Orioles used this concept twice at the very beginning of the season for a very specific purpose, to ease back injured starter Nathan Karns (RHP, BAL). Though they've not returned to it after Karns got injured again, it's a reminder that the new forward-thinking front office could well put something like this to use if they had the right personnel.
Jimmy Yacabonis (RHP, BAL) picked up after Karns both times, going 3 innings (59 pitches) and 2.1 IP (41 pitches); yielding three hits and one run in each appearance. So, it was technically successful, the team has not returned to it again this year.
As for a takeaway, one has to be aware that there will be other teams that might use the Opener as a de-facto injury rehab outing, or part of their working guys back to full strength. But, they likely will want to have the other pieces in place—in other words, a bulk pitcher they can trust—before employing it in this manner. But even as such, there are probably very little long-term fantasy applications in a circumstance such as this.
For more information about the terms used in this article, see our Glossary Primer.
Shopping Cart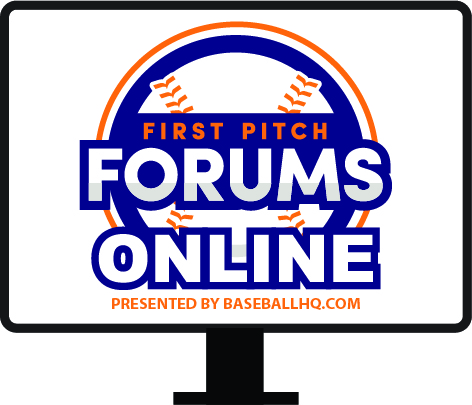 Our virtual First Pitch Forum returns!
Three online-only events: March 5, 11, 17
Join us live, or watch when you want
Just $19!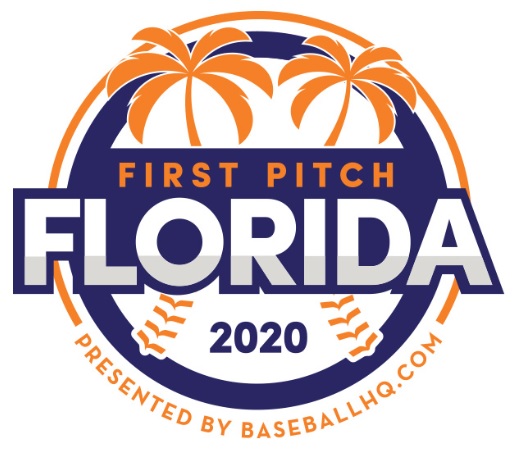 Inaugural Event!
February 28-March 1, 2020
St. Petersburg, FL
A few seats still left!