GM's OFFICE: A belated Tout Wars recap
By Ray Murphy

@RayHQ
April 5th, 2019 1:04am
Recapping our various industry drafts and auctions is a staple of our March content around here. But there was one league of mine that I didn't recap for you last month: the Tout Wars Mixed draft, held on March 5th.
Why didn't I write my recap? Well, part of the reason was that March is always a fire drill around here, and I just didn't get to it. But logistics were only part of the reason. Another consideration was that I did some things in that draft that were not going to lend themselves to snap judgment. Well, that's true of all of our drafts, I suppose: judgment doesn't really come until October. But there were some particular aspects of this draft that were going to be influenced by developments over the rest of March.
A quick draft recap
I had written earlier this spring about the distribution of talent at the top end of the ADP, and the conventional wisdom that had developed around starting pitching: in these 15-team mixed drafts, just about everyone was getting a starting pitcher in the first three rounds. This was the draft where I decided beforehand to break out of that model.
I resolved to open my draft with three straight hitters. In this OBP-instead-of-BA format, I netted a near-perfect cross-section of skills with those first three picks (from the #8 slot): JD Martinez, Whit Merrifield, and Joey Votto. While I was collecting those hitters, the run of ace SP was as hot in this draft as it was all spring around the industry:
Rd 1: Scherzer, deGrom
Rd 2: Cole, Sale, Verlander, Nola, Kluber, Snell
Rd 3: Carrasco, Buehler, Syndergaard, Severino, Paxton
Before my Rd. 4 pick, two more SP (Corbin and Clevinger) came off the board. So, fully 15 SP were taken when I chose Stephen Strasburg as my SP1 in that 4th round. I immediately tried to play catch-up in the SP arms race, adding Jose Berrios with my next pick.
I don't mean to represent this strategy as overly controversial; it's not. I was the 14th team to roster an SP. (Peter Kreutzer waited even longer, taking Clayton Kershaw in Rd5 and Mike Foltynewicz in Rd9: now that is controversial. Folty wasn't yet hurt on March 5, but Kershaw was.) But I was the 4th team to roster their 2nd SP.
What made this pitching staff interesting isn't just when I drafted the pitchers, but who I drafted. Here is how the staff ended up:

Rd4: Strasburg
Rd5: Berrios
Rd9: Charlie Morton
Rd13: Brad Peacock
Rd16: Forrest Whitley
Rd18: Dylan Bundy
Rd22: Brandon Woodruff
Rd23: Domingo German
Rd24: Aaron Sanchez
Rd27: Martin Perez
(RPs: David Robertson, Seranthony Dominguez, Ryan Pressly, Taylor Rogers)
I didn't write down my post-draft thoughts contemporaneously, but my thoughts about this team have evolved pretty substantially over the past month. I'll try to re-construct my initial mindset, and compare it to how I feel a month later.

Immediate post-draft reaction
Morton offered a third reliable starter in the first 10 rounds, arguably he's a more reliable starter than my pair of sub-aces. After that, I essentially accumulated what, at the time, appeared to be a monumental amount of pitching risk: of the seven SP I drafted after Rd10, only two (Bundy and Sanchez) were reasonably assured of rotation spots at the time of our draft.
I was ok with that; again this was my intentional attempt to take an unconventional route to building a pitching staff. But what didn't sit well with me in the immediate aftermath of the draft were the unintentional side effects:
I tried to mitigate the risk profile of this staff by collecting even more SP in the end-game (especially Sanchez, for a much-needed "guy who I know will make the Opening Day rotation"). Devoting extra picks to SP affected my bullpen construction: I didn't get an established closer at all, instead opting for the unusual (for me) strategy of trying to handcuff the Phillies likely closer duo.
My SP approach was bleeding into my thinking about the rest of the roster: I added Pressley because the possible-closer ranks were quite sketchy by round 21, and I thought a 100-K reliever would be a nice asset. Pressly could fill a lineup spot that in turn would not have to go to one of these starter candidates.
As far as the offense, the presence of those top three hitters provides a nice foundation, but the truth is that because I pivoted so hard to pitching in the mid/late-draft, I didn't end up with any real hitting depth, nor did I get much in terms of endgame upside plays. With drafts that are weeks before Opening Day, I always get nervous about injuries between the draft and Opening Day. In this case, I was even more exposed than usual to that possibility, although it was somewhat comforting that there would be a FAAB cycle the night before the season started. I had it in my head that I might be very busy on that first FAAB, both hunting for early pitching depth, and coverage for any hitter attrition.

One month later
I'm a big believer in the life philosophy of not worrying about theoretical problems. Instead, I'd rather wait until theoretical problems become actual problems, and then reacting accordingly. My wife would probably go so far as to tell you that "It's not a problem until it's a problem" is the closest thing I have to a philosophy of life.
I digress. But this team kind of validated that philosophy over the last month. At least some of the problems I anticipated facing here in early April haven't come to pass. Peacock, Woodruff, German, and Perez all made their respective rotations. That gave me plenty of SPs to work with, and made it comfortable to continue carrying Whitley on my bench while waiting for him to get a call to Houston.
Offensively, I did take one preseason injury hit (Justin Upton), and then immediately lost the guy I FAAB'd to replace him (Garrett Cooper). But again, one injury to manage around isn't a big deal, and since Tout has unlimited DL spots, it doesn't create a roster crunch the way it would in, say, an NFBC league that has limited bench and no separate DL. (Which, to tip my own cap a bit, is one reason that I saved this strategy for this league. Know your rules, people.)
I certainly expected the Saves situation to be a work in progress, but that problem may be more pressing than I anticipated in March. The good news is that Taylor Rogers looks like a key cog in a still-unsettled Twins bullpen, with Rocco Baldelli more-or-less channeling his inner Gabe Kapler in the season's first week. Speaking of Kapler, David Robertson has been roughed up a couple of times already, which means I might absorb some ERA/WHIP damage, and have to continue dedicating active roster spots, to using my Phils relievers why that role clarifies. Plus, I need to keep a watchful eye on the rest of that pen in case Kapler opts for Door #3. (I see you, Hector Neris...)
Conclusion
Putting myself back in the head space that I was in the morning after this draft, I can't help but be happy with the way this pitching staff worked out. My biggest March fear was that I would end up with a bunch of guys I would have to sit on early in the year. Even though I liked the skills of all of them, I feared falling too far behind in the counting stats while I was waiting for them to establish roles, thus getting buried by the end of April. That scenario, at least, does not seem to be in play right now.
There's still work to do: the lack of Saves is a pressing problem, and HR/RBI might be a problem without Upton. But, ironically enough, we might even have enough SP that we can spare one in a trade.
All of this is perhaps yet another endorsement of our oldest axiom: "Buy skills, not roles."
We'll see how it works out over the next six months.
For more information about the terms used in this article, see our Glossary Primer.
Shopping Cart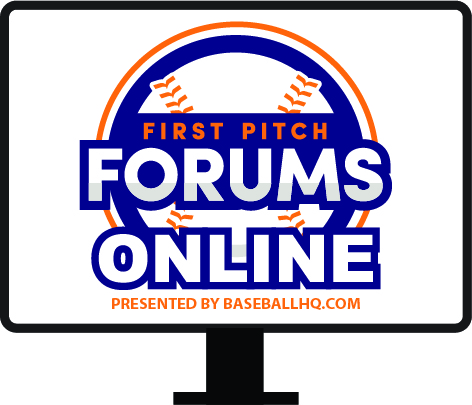 Our virtual First Pitch Forum returns!
Three online-only events: March 5, 11, 17
Join us live, or watch when you want
Just $19!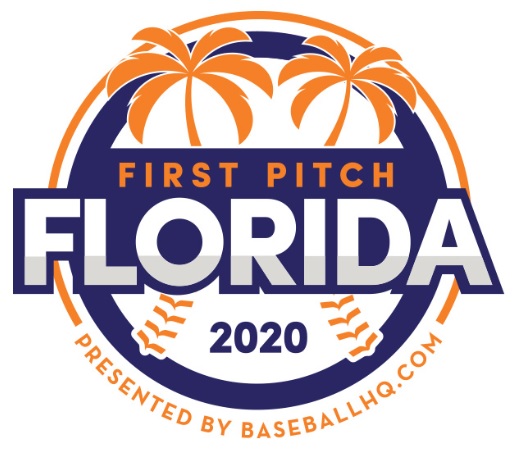 Inaugural Event!
February 28-March 1, 2020
St. Petersburg, FL
A few seats still left!