GM's OFFICE: 2018 Prognosticating Successes, Part 2
By Dave Adler

@Daveadler01
October 11th, 2018 11:05pm
The staff here at BaseballHQ.com made some great calls this spring, as seen here and in the Baseball Forecaster (order the 2019 edition today!). While we're tooting our horn, the real key is understanding the forecasting process, and the tools we provide to understand the leading indicators. Our writers and analysts use these methods every day, and hopefully they contributed to a YooHoo shower for you this year.
Today, we take our second dive into our 2018 successes — times when our process foretold a spike or dip in performance. Most all of following commentaries appeared either on the site or in the 2018 Baseball Forecaster during the pre-season. Each provides a concrete example of how our projection model and the analysis that stems from it continues to put you in a position to win your league.
Herein, the pitchers. The hitters were detailed last week.
Trevor Bauer: Long-time tinkerer found a winning formula in 2nd half; can it stick? Narrowed pitch mix, relying heavily on four-seamer (39%) and curve (32%) while re-incorporating a nasty slider (21% SwK). 2nd half SwK/FpK implies some Cmd pullback, but there's enough there for...UP: sub-3.50 ERA. (Pyron)
2017: 17 wins, 4.19 ERA in 176 IP
2018: 12 wins, 2.21 ERA in 175 IP
Brad Boxberger: Missed 1st half with back injury, and shaky skills from 2016 carried over initially. But lights out down the stretch, with 13.1 Dom, 1.8 Ctl in last 19 outings. Health, iffy Ctl history work against him, but with closer experience, regaining 9th inning gig may still be attainable. UP: 3.00 ERA, 20 saves? (Rudd)
2017: 0 saves, 3.38 ERA in 29 IP
2018: 32 saves, 4.39 ERA in 53 IP
Andrew Cashner: Drastic changes in pitch mix, including the elimination of his slider (lifetime 17% SwK), addition of a cutter and return of his 2014-15 sinker-heavy approach yielded a pretty picture. However, the puny Dom/SwK, cratering BPV, horrid DOM/DIS% and giant ERA/xERA chasm show that it's a mirage. Heed BPX trend. (Pyron)
2017: 11 wins, 3.40 ERA in 167 IP
2018: 4 wins, 5.29 ERA in 153 IP
Tyler Chatwood: His move from Coors to Wrigley Field will garner a lot of attention, especially since his home ERA for 2016-17 was 6.07, while his away ERA was 2.57. But when you look at his underlying skills during that same time frame, the difference is less stark... Home: 4.3 Ctl, 6.9 Dom, 1.6 Cmd, 1.3 hr/9; Away: 4.3 Ctl, 7.0 Dom, 1.6 Cmd, 0.8 hr/9. If others in your league are eyeing his ERA outside of Coors or 2016's artificially low ERA, let them overpay for a pitcher with a career 4.58 xERA who has yet to throw more than 158 IP in a single season. (Kruse)
2017: 8 wins, 4.69 ERA in 148 IP
2018: 4 wins, 5.21 ERA in 104 IP
---
Want to get a jump on 2019? Secure ALL of our offseason insights as you prepare to dominate your league next season. Subscribe to BaseballHQ.com.
---
Alex Cobb: He may indeed return to his pre-surgery form at some point, but don't look at his 2017 performance, or his late-season success, as evidence that he's already there. Wait for signs of actual growth in his FpK and/or SwK as an indication that he's ready to again post an ERA under 4.00 that's not aided by luck. (Kruse)
2017: 12 wins, 3.66 ERA in 179 IP
2018: 5 wins, 4.90 ERA in 152 IP
Gerrit Cole: Put injury-plagued 2016 behind him by regaining 200 IP level. And that's not all he regained: BPV/BPX nestled right in line with 2013-15 peak. Heck, 2nd half skills were as good as he's ever been. Thanks to that hr/f number, you shouldn't have to pay full price for these nearly ace-level skills. UP: see 2015. (Pyron)
2015: 19 wins, 2.60 ERA, 1.09 WHIP in 208 IP
2016: 7 wins, 3.88 ERA, 1.44 WHIP in 98 IP
2017: 12 wins, 4.26 ERA, 1.25 WHIP in 203 IP
2018: 15 wins, 2.88 ERA, 1.03 WHIP in 200 IP
Patrick Corbin: Bad luck masked skills gains in the first half of 2017, but even better skills and a touch of regression fueled a big second half (3.36 ERA, 9.1 Dom in 99 IP). Increased slider usage at the expense of his sinker was the driving force behind a sizable SwK/Dom growth while leaving his strong GB% essentially unchanged. The 27-year-old's enticing Dom/Ctl/GB% blend gives him a high floor. If Corbin can stay healthy, something along the lines of his 2H-2017 performance could be within reach in 2018. (Pyron)
2017: 14 wins, 4.03 ERA, 8.4 Dom in 190 IP
2018: 11 wins, 3.15 ERA, 11.1 Dom in 200 IP
Jacob deGrom: Re-established durability while getting in on the league-wide strikeout party, with full SwK validation. Then in 2nd half, he found the sub-2.0 Ctl he had misplaced since 2015, well-backed by FpK. When Cmd starts with a 5, something's going very right. If hr/f gets back down to league average... UP: Cy Young talk (Murphy)
2017: 15 Wins, 3.53 ERA in 201 IP
2018:10 wins, 1.70 ERA in 217 IP
Danny Duffy: Injuries (June oblique, Sept elbow) derailed hopes for a 2016 repeat; fortunate hr/f kept it from being worse. 2nd half Ctl fell more in line with FpK and Cmd says he has mid-rotation skills, but there's just one sub-4.00 xERA and 150+ IP season in this box. Sept surgery, albeit minor, further tempers expectations. (Bloomfield)
2017: 9 wins, 3.81 ERA in 146 IP
2018: 8 wins, 4.88 ERA in 155 IP
Jack Flaherty: He was pretty rough in his MLB debut in 2017. However, his MLEs were very impressive, with a 2.66 ERA and 3.5 Cmd. He's not a big strikeout source, but he has good control and he keeps the ball down. Both of those are promising in terms of both success in moving to the majors and success in the current environment… winning is about finding value, and he's a potential 10-round value at his current projection. (Cederholm)
2017: 0 wins, 6.33 ERA in 21 IP
2018: 8 wins, 3.34 ERA in 151 IP
2018 ADP: 24th round; 2018 Finish: 7th round
Kyle Gibson: Gibson has pitched well in spring training (10 IP, 7 K, 0 BB), and is locked into the #4 spot in the starting rotation to begin the season. He may not have true breakout upside, but if it all comes together he could finish the season with a line of: 12 wins, 3.90 ERA, 165 K. Not bad for a guy you can get in the 29th round of a 15-team mixed league draft (434 ADP). (Boyd)
2017: 12 wins, 5.07 ERA, 1.53 WHIP, 121 K in 158 IP
2018: 10 wins, 3.62 ERA, 1.30 WHIP, 197 K in 197 IP
Gio Gonzalez: Gonzalez reached the 200-IP plateau in 2017, after failing to log as many as 180 IP in a season from 2014-16, and boasted shiny surface stats. However, there are numerous red flags in the underlying skills (too many walks/poor FpK, 2H SwK dip, increased FB%, declining velocity), indicating a repeat is highly unlikely. Heed the warning signs and let others overpay. (Pyron)
2017: 15 wins, 2.96 ERA in 201 IP
2018: 10 wins, 4.21 ERA in 171 IP
Zack Greinke: Welcome back, Zack! Returned from one-year skill hiatus with increased SwK from slider, change-up to elevate Dom, regain 200-K status. Even though FpK slipped, career Ctl bodes well for limiting free passes, and second highest BPV of career shows he's back on track. Has enough left in tank to be low-level ace. (Chesser)
2017: 17 wins, 3.20 ERA in 202 IP
2018: 15 wins, 3.21 ERA in 208 IP
Josh Hader: Hader is such a great play this year especially in NL-onlys. Nasty stuff, certain to get Ks/holds in current role, could have some saves upside, and not out of the question that he could return to the rotation, either. (Hershey)
2017: 0 saves, 12 holds, 2.08 ERA, 0.99 WHIP, 68 K in 48 IP
2018: 12 saves, 21 holds, 2.43 ERA, 0.81 WHIP, 143 K in 81 IP
Corey Kluber: Already one of MLB's best, authored masterpiece despite missing month with back pain, from which he returned with a vengeance. Hard to find a discouraging sign. Dom rise backed by SwK? Check. Ctl validated by FpK? Check. Maybe a wee bit of H%, S% luck. But he's pretty much all smoke, no mirrors. (Olson)
2017: 18 wins, 2.25 ERA, 0.87 WHIP in 204 IP
2018: 20 wins, 2.89 ERA, 0.99 WHIP in 215 IP
Jose Leclerc (From 7/31/2018): The 24-year-old Leclerc has made big skills strides over the last couple of months, posting sparkling BPVs of 172 in June and 206 entering the last day of July. Always a big strikeout guy (11.8 career Dom), Leclerc has begun to rein in his control of late, posting a 4.2 Ctl and 59% FpK in June and superb 1.8 Ctl and 62% FpK marks in July. With a likely first shot at the ninth for the Rangers, Leclerc appears poised to contribute in the saves category right away. (Truesdell)
2018, Aug-Sep: 12 saves, 0.00 ERA in 18 IP
Sean Manaea: After his final start of the 2017 season, he revealed that he had lost 25 pounds over the course of the year due to starting medication for attention deficit disorder. The weight loss seems like a reasonable explanation for the massive Dom and SwK drops Manaea suffered in the second half of 2017, as that's when his weight would've been at its lowest. At 26, he's still in position to reclaim the upside he's flashed in the past; coming off of a down year, he could be an undervalued asset heading into 2018. (Kruse)
2017: 12 wins, 4.37 ERA in 159 IP
2018: 12 wins, 3.59 ERA in 161 IP
German Marquez: Looked gassed in Sept (5.28 ERA, 6.5 Dom, 23% hr/f), but check out near across-the-board 2nd half skills bump. HR the only issue for rookie with GB tilt and 13 starts in Coors. Plus velocity never wavered; broad repertoire a plus. Seeds of a workhorse here. With 2H hr/f reversal, SwK bump? UP: 4.00 ERA, 15 W. (Thompson)
2017: 1.4 hr/9, 10% SwK, 11 Wins, 4.39 ERA in 162 IP
2018: 1.1 hr/9, 13% SwK, 14 Wins, 3.77 ERA in 196 IP
A.J.Minter: Was a double espresso in his cup of coffee as newly found control led to a blistering 26 K (with elite SwK) and just 2 BB. Fanning nearly half your batters helps outrun a massive H%. Experience and left-handedness could keep him from the 9th for now, but skills may force the issue. (Sporer)
2017: 0 saves, 5 holds, 3.00 ERA in 15 IP
2018: 15 saves, 12 holds, 3.23 ERA in 61 IP
Aaron Nola: Lower back strain shelved him early on, but he recovered in time for a dynamic 2nd half. Possesses two skills you look for in a future ace: Dom and GB% (both products of elite CB/CH combo), and he even bolstered a previously so-so FpK. Reaching 200+ IP is next big step, but DOM%/DIS% trend looks mighty fine. (Dopp)
2017: 12 wins, 3.54 ERA, 1.21 WHIP in 168 IP
2018: 17 wins, 2.37 ERA, 0.97 WHIP in 212 IP
Shohei Ohtani: He has no major league history, so he starts with an A health. However, if we incorporated his 2016-2017 seasons in Japan, he'd probably rate a D or an F in health… He had a platelet-rich plasma (PRP) injection in his elbow in October as well; though it was described as "precautionary," he was diagnosed with a mild UCL sprain at the time… The elbow sprain might be fine, but it could also be a precursor to Tommy John or some other kind of surgery. Ohtani will go at a premium in pretty much every draft; given that, we'd recommend avoiding him altogether. (Cederholm)
2018: UCL tear; will need TJS
Drew Pomeranz: Don't be fooled by ERA, R$—BPX points to skill erosion (esp. 2H). Lifted FpK to manageable levels, but Ctl remained an issue as ball% was subpar. Lost some SwK/Dom swagger, too, as power curve didn't miss as many bats as 2016. There are Ks to be had here, but they'll come with some risk. (Dopp)
2017: 17 wins, 3.32 ERA in 174 IP
2018: 2 wins, 6.20 ERA in 74 IP
Robbie Ray: Ace up your sleeve? Three-year gains in Dom and SwK punctuated breakout campaign but needs to improve Ctl and FpK to reach elite status. Increasing FB rate and normal regression in H% and S% could hinder a repeat performance. Be careful going all-in with this card, as the price may not justify the production. (Pytleski)
2017: 16 wins, 2.89 ERA, 1.15 WHIP in 162 IP
2018: 7 wins, 3.93 ERA, 1.35 WHIP in 124 IP
Sergio Romo: Romo was recently quoted that he felt extremely comfortable in Tampa Bay after being traded there in July 2017, and his results showed it. Although he gave back some strikeouts in the move (8.2 Dom in TAM, 11.2 Dom in LA), he did so while cutting the walks (2.1 Ctl, 4.0 Cmd) and home runs (0.6 hr/9) to land a key role in the Rays bullpen. With trade rumors continuing to swirl around 2017 MLB saves leader Alex Colome, Romo and his previous closing experience could be an interesting early saves speculation. (Dodge)
2017: 0 saves, 11 holds, 3.56 ERA in 56 IP
2018: 25 saves, 9 holds, 4.14 ERA n 67 IP
Hector Rondon: Repeat of HR woes and disappearance of elite Ctl crushed ERA. Sept MRI revealed bone chips in his elbow, suggesting imminent surgery. But Dom trend and SwK look terrific, FpK says Ctl will rebound, GB% remains solid. With health and overdue hr/f correction, a prime end-gamer. UP: Sub-3 ERA, 20 saves. (Thompson)
2017: 0 saves, 4.24 ERA, 20% hr/f in 57 IP
2018: 15 saves, 3.20 ERA, 8% hr/f in 59 IP
Luis Severino: Prospect growth isn't linear! A posterboy for the mantra, this fantasy afterthought last spring blossomed into an ace by refining base skills. Results not only dominated throughout '17, but left top 10 FpK, SwK, and GB rate to bet on for '18. xERA agrees. Postseason rebound showed maturity. Pay the extra dollar. (Sporer)
2017: 14 wins, 2.98 ERA in 193 IP
2018: 19 wins, 3.39 ERA in 191 IP
Stephen Strasburg: Let's flip things around...CON: Another year, another injury, this time an elbow impingement that cost him almost a month. PRO: Literally, everything else. Look, BPX doesn't lie: when he's out there, he's consistently brilliant. But R$ and RAR tell you all you need to know about both the potential and the risk. (Truesdell)
2017: 15 wins, 2.52 ERA, 3.25 xERA, 148 BPV in 175 IP
2018: 10 wins, 3.74 ERA, 3.32 xERA, 145 BPV in 130 IP
Huston Street: PRO: Wow, a 0.00 ERA! CON: In 4 IP. Second straight injury-riddled season—what he didn't strain (lat, triceps, groin, rotator cuff), he impinged (shoulder). Skills were slipping even before all that. Sure, there's a chance he regains 2014 form. There's also a chance you win the lottery. Which is the better use of a buck? (Truesdell)
2017: 0 saves, 0.00 ERA in 4 IP
2018: DNP
Pedro Strop: Wild April (8 BB in 8 IP) aside, not much difference from past few seasons. SwK as good as ever. FpK rebounded in 2nd half; GB climb a plus. Still a prime LIMA reliever who turns $1 into profit every year. (Truesdell)
2017: 0 saves, 2.83 ERA in 60 IP
2018: 13 saves, 2.26 ERA in 60 IP
Masahiro Tanaka: On surface, a huge step back from past. Blame early extreme hr/f bug. As that settled down late, surface stats followed. With upper-tier FpK/SwK combo, GB tilt, and 4.5+ Cmd vL/R, his warts aren't skill-related; history of nagging injuries is what to be wary of. A premium buy-low target—just don't expect 200 innings. (Nickrand)
2017: 13 wins, 4.74 ERA in 178 IP
2018: 12 wins, 3.75 ERA in 156 IP
Blake Treinen: Started and ended season as closer of two different teams. In aggregate, rising skills in roles of higher leverage put him in position to nail down stopper role, as he did in second half. That late surge came with full support too, including tons of first-pitch and swinging Ks and continued xGB tilt. UP: 40 Sv (Nickrand)
2017: 16 saves, 3.93 ERA in 76 IP
2018: 38 saves, 0.78 ERA in 80 IP
Alex Wood: Career year fueled by taking Cmd to next level. As FpK inches higher each year, pinpoint control can stick. And great BPV in four of last five seasons underscores consistency. Just don't expect another sub-3 ERA, as this one had both H% and S% help. And health risk serves as reminder to use 150 IP as baseline. (Nickrand)
2017: 16 wins, 2.72 ERA in 152 IP
2018: 9 wins, 3.68 ERA n 152 IP
For more information about the terms used in this article, see our Glossary Primer.
Shopping Cart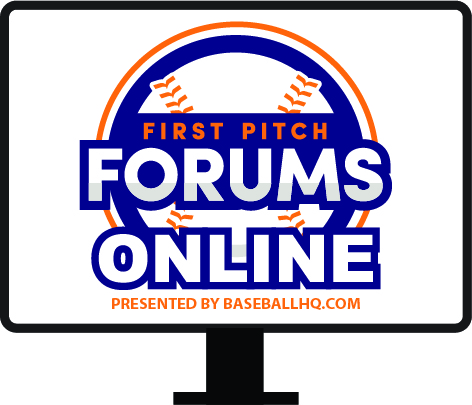 Our virtual First Pitch Forum returns!
Three online-only events: March 5, 11, 17
Join us live, or watch when you want
Just $19!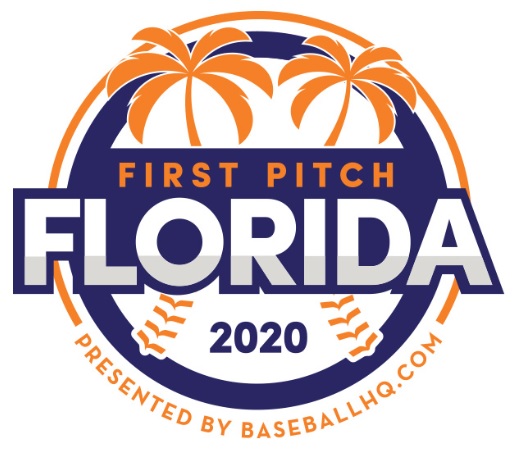 Inaugural Event!
February 28-March 1, 2020
St. Petersburg, FL
A few seats still left!