FANALYTICS: When fantasy baseball went dark, part 3
By Ron Shandler
August 21st, 2014 11:04pm
January 1995
"Twelve-Player Mega-Deal Highlights Post-Cap Free-for-All"
The imposition of a salary cap by the owners spurred a melee of player movement, creating three dozen new free agents and the largest single trade in over 30 years. The Padres sent Derek Bell, Phil Plantier, Pedro Martinez (not that one, the other one), Doug Brocail, Craig Shipley and Ricky Gutierrez to Houston for Ken Caminiti, Andujar Cedeno, Steve Finley, Roberto Petagine, Brian Williams and Sean Fesh.
On page 4 of this issue, the following ad trumpeted some desperation in my efforts to generate some cash:
Prepare for the Coming of REPLACEMENT BASEBALL
with previous compilations of Major League Equivalents reports
The new crop of 1995 major leaguers may very well be the old crop of career minor leaguers, has-beens and never-weres. Get a head start on preparations with these players' stats and MLEs from the past few years.
"Surviving the Nuclear Winter" returned with reader comments about what their plans were for fantasy baseball in 1995. A few:
The interruptions of baseball and hockey have forced a return to pre-fantasy sports lifestyles. My wife has adopted me as her new "hobby."
I intend to play fantasy baseball this summer regardless of the circumstances. I am thoroughly enjoying myself this winter, immersing myself in the analysis of baseball statistics and minor league talent.
I have decided that I will not play in any games that include replacement players. This is not so much a political stance as my feeling that the product will not be fun to watch.
If 1995 is a washout, I'll sit the fantasy season out.
I have picked up a couple of teams in a computer simulation administered through Compuserve using the Pursue the Pennant game. We'll be replaying the 1994 season in total.
I can't see how to run a league in these circumstances. Suppose you draft with the replacement players and then they settle a month into the season? Do you have another draft? Have a free agent grab from hell? It is a nightmare."
While most other vendors continued with a business-as-usual-while-we-wait approach, Jeff Barton of Scoresheet Sports was about the only game operator with a definitive plan. For his sim leagues, he decided to run his regular pre-season drafts of major leaguers and start the season on time. He'd use 1994 stats for those players who had not crossed the picket lines. He would then have a supplemental draft of replacement players. When the strike was settled, the game would go back to 1995 stats as usual.
Finally, I looked at several models for a possible minor league fantasy competition.
February 1995
"Replacement Players File In As Clinton Deadline Ticks Down"
This was the first of two very controversial issues. By now, major league teams had signed dozens of ex-major leaguers, minor leaguers and players from independent leagues, the Mexican League and Puerto Rican League in an effort to stock up their strike-vacated rosters. Only about 60 names had actually been made public with dozens more concealed from the press. From the Braves: "We don't want to put added pressure on players who might have to cross a union picket line."
I included several charts in the issue. One listed the signings that appeared to be motivated by the need to fill replacement rosters, including the most recent stats and sabermetrics. The other was an attempt to start building organization depth charts. It was highly ambitious given the difficulty in obtaining information in these no-such-thing-as-an-online-search-engine" times. It was the first attempt to create a fantasy draft list from a completely new pool of players.
What would you pay for the Rangers' new outfielder, Johnny Monell, who was second in the Mexican League with a .362 BA? Or the Angels' new second-baseman, Lance Robbins, who batted .356 with the Sioux City Explorers of the Northern League? There was 29-year-old Pete Kuld, who set a Northern League record with 27 HRs (in 283 AB) after never hitting more than 14 in an 8-year minor league career. He was now the new Cleveland backstop.
Former major leaguer Oil Can Boyd, 36, was now in the rotation of the White Sox. Franklin Stubbs, 35, was the Tigers' new first baseman.
The average age of these early replacement signees was 30.4 years for hitters, 29.0 for pitchers. Nobody signed was under 25.
March 1995
"Breakouts, Rebounds, Letdowns: The 1995 Hit List - Batters"
The mere headline alone announced that I was not going to be deterred in moving forward.
STRIKE UPDATE: Word from our industry contacts has it that stats services are finding less that 10% of their customers interested in playing fantasy baseball with replacement players. As a result, we are shifting our focus back to the majors as best we can while maintaining coverage of replacements. This issue, we've decided to go ahead with this annual headline feature and hold off on publishing pre-season projections until it makes sense to do so. Scheduling of future issues will remain up in the air pending developments in the strike talks.
While it outwardly looked like I was shifting coverage back to the major leagues, nine pages inside the newsletter spoke otherwise. They contained complete stats and sabermetrics for more than 700 potential replacement players.
These charts created a great disturbance in the Force. Was I endorsing the scabs? Where did I get all that info? Were these the real major league rosters?
In the notes, I wrote that these lists included many Single-A players who would not cross the line but agreed to appear in spring training games. There was also an additional 200 players for whom I could not find sufficient data to include. And this was a tedious, grueling research effort done with the best information available at the time, years before Google existed.
The problem is that March was the time of year when fantasy leaguers were craving information, and the only independent writers still publishing were myself and John Benson. All other newsletters had already folded or gone on hiatus.
My relationship with Benson is a topic for another 5000-word essay. But suffice to say, the industry was highly competitive in good times, and even moreso in these desperate times.
Benson included the following comment in his March 1995 newsletter:
"Somebody else sent me their effort (which they sell)... and it was pathetic. I felt sorry for the guy, and for his customers, but he reminded me that every job is worth doing right, or not at all."
And then he proceeded to pick out several alleged errors in my charts. That made it clear who he was referring to even though he never mentioned the Forecaster by name. What made matters worse was that his newsletter contained his own similar charts, compiled with the benefit of two weeks of additional information.
The incident raised a huge ruckus in the Compuserve forums, with flame wars engaged by both sides. Beyond this blatant attack, Benson was also the only leading writer to decline an invitation to LABR; in fact, he never participated in a public experts league. This outwardly innocuous fact had not gone unnoticed by many readers and they accused him of hiding behind his reputation. The bad blood spilled over into the Usenet newsgroups and AOL, and eventually lawyers got involved.
The strike had exposed the fragility of the fantasy baseball marketplace and the tension had finally boiled over.
April 1995
"Breakouts, Rebounds, Letdowns: The 1995 Hit List - Pitchers"
On March 28, 1995, the players voted to return to work if a U.S. District Court judge supported the National Labor Relations Board's unfair labor practices complaint against the owners. By a vote of 27–3, owners supported the use of replacement players. The strike ended when Sonia Sotomayor, Judge of the United States District Court for the Southern District of New York, issued a preliminary injunction against the owners on March 31. On Sunday, April 2, 1995, the day before the season was scheduled to start with the replacement players, the strike came to an official end at 232 days.
For me, there was relief but also disappointment. I sided with neither the players nor the owners but saw the dispute as an opportunity for an archaic organization structure to begin an evolution into something better. Idealistic that I was.
The attempts by Major League Baseball to crunch five months of activity into the subsequent three weeks could only be described as frenetic. More than 100 players switched teams before the delayed Opening Day. Most were inconsequential but fantasy leaguers had to take note of others, like Larry Walker moving from Montreal to Coors Field. Andre Dawson, Marquis Grissom, Terry Pendleton, Benito Santiago, Kevin Brown, David Cone, Orel Hershiser and John Wetteland were also among the dozens who changed uniforms that month.
The fantasy industry fallout from the strike was not immediate but would be significant.
Bill James published his Player Ratings Book in 1995—the third in that series—but its poor sales forced him to discontinue it. That would be the last annual that James would ever write.
Fantasy Baseball Journal staggered through part of 1995 before folding. Paul Seibel's terrific publications folded as well. My business shrunk by about 20% and struggled through 1995.
The 18 pages of fantasy baseball advertising in BW's 1994 Special Fantasy issue shrunk to 10 in 1995.
For me personally, the strike dealt my home league a fatal blow; the Baseball Association of the Granite State shut its doors after eight years. It's now been 20 years since I've participated in a true "home league," a local league with a bunch of friends. The experts leagues have taken up that void for me, but it's not the same as crowding into someone's basement with a bunch of six-packs and trash-talking for five hours. Sigh.
Those of us that survived the darkness were saved by the Internet. The first few fantasy websites went live in late 1995. BaseballHQ.com launched in August 1996.
For more information about the terms used in this article, see our Glossary Primer.
Shopping Cart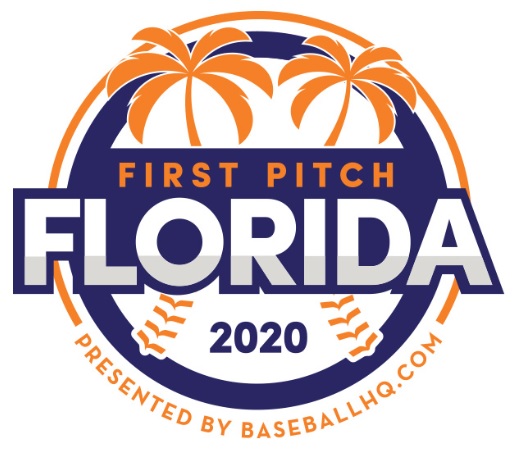 Inaugural Event!
February 28-March 1, 2020
St. Petersburg, FL
A few seats still left!