FANALYTICS: When fantasy baseball went dark, part 2
By Ron Shandler
August 14th, 2014 11:05pm
Read part 1: The Golden Age of Fantasy Baseball
People often ask me, "what was the worst projection you ever made?" Was it the breakouts of Brad Fullmer and Todd Richie? Was it the regressions of Albert Pujols and Mike Trout?
Not even close. The worst projection I ever made was on Friday, August 5, 1994 when I told my wife, "the players will never go out" and then proceeded to quit my full-time job as Director of Marketing at a Boston-area publishing company. I became an immediate entrepreneur in an industry that disappeared a week later.
It all ended up okay, but the survival of the Baseball Forecaster product line over the next year was touch and go. Here is how it looked through the pages of the monthly newsletter.
August 1994
"Strike to Halt Record Quests; Maris, Williams Safe for Now"
When the August edition of the newsletter came out, the August 12 strike date had not yet passed. Since there was still a chance for an eleventh hour settlement, the balance-of-season projections were based on uninterrupted play. Matt Williams was projected to finish with 57 HRs; Tony Gwynn was projected to finish at .377.
I reported that Baseball Weekly (BW) and John Benson's newsletter would continue publishing, but Sandlot Shrink and Rick Wilton's Fantasy Baseball Journal (FBJ) had already decided to cancel their September issues. Despite everything, I remained optimistic and planned to continue publishing... something.
But the sudden absence of baseball in the summer was unlike anything you ever experienced. It was not like the All Star break because there is still baseball talk and game previews all that week. It was not like the end of the season because the World Series provides a sense of closure. When baseball stopped in 1994, it was like the final episode of The Sopranos.
"Empty office. No phone calls. No faxes. No E-Mail. No boxscores. No reason to pick up USA Today in the morning. NFL? Who cares? Universal health coverage? Who cares? O.J. Simpson? Who cares? Depression."
The toughest part was not knowing how long the darkness would last. You tried to conduct business as usual but there was no business to conduct. Each day alternately brought hope or despair, so you'd just go to sleep each night hoping the next day would offer better news.
While we waited, I contacted Jeff Barton of Scoresheet Sports with a radical idea: "Why don't you play out the rest of the season using your simulation software and we all could use those stats for our leagues?" Jeff agreed it would be cool, but aside from a few leagues that attempted it independently, the idea never got off the ground on a wide scale.
On August 31, players and owners met with federal mediators but no progress was made. Bud Selig said a decision to cancel the season would come on September 9.
September 1994: Special Baseball Withdrawals Issue
"Active Solution Can Help Fight Back Against Strike"
The cover article in our September issue was written by Paul Seibel, who was publisher of a terrific sabermetrically-based newsletter "FANtasy obSERVER" and an annual book "Absolutely Baseball." He advised readers not to waste their time boycotting baseball and creating fan unions. Instead he suggested we write our congressmen to threaten repeal of baseball's anti-trust exemption.
With no games being played, the rest of the newsletter was just filler. I wrote that it was "a grab-bag of tidbits. It's got some stats. It's got some light reading. It's got some stuff to keep you busy while a bunch of millionaires haggle over who gets dibs on our money."
The issue looked at the year's top minor league performances, a list of 1994 free agents (complete with salaries, stats and sabermetrics), a look back at what went right and wrong for me in LABR, and previews of upcoming book and newsletter features. It was sort of a pseudo season review, but a month early.
Bud Selig called off the rest of the regular season, playoffs and World Series on September 14. That was the real killer day. Up until that point, there was always hope that at least the post-season could be salvaged. But once the World Series was canceled, we all knew that there would be little incentive for either side to reach a resolution quickly. September 14 was the day that heralded the beginning of the long, dark winter.
October 1994
"The Death of Baseball: A Matter of Perspective"
The lead article opened with two postings from the rec.sport.baseball.fantasy newsgroup. Some excerpts:
"If they don't complete the season and have a World Series as they have for the last 90 years, doesn't the interruption of "the" American tradition mean something akin to death? And what if they don't settle before the 1995 spring training season begins? The owners may use AAA players. The players are rumored to be considering starting their own league. Baseball may be fundamentally different in the weeks to come." -- Greg Nichols, Ann Arbor, MI

"I wonder how much it matters WHO the players are on the field. Should the owners conduct a season with AAA players, would it really make that big of a difference? The personalities in today's game often strike me as its most repugnant ingredient. Granted, a single season of sub-par players would be a disaster (as proven by the NFL), but with a couple years to build affection for the NEW players, I believe we wouldn't know the difference."-- Jim Roll, Ann Arbor, MI
I responded to these posts by asserting that there was no demise, that baseball was merely going through an evolution. Whether 1995 brought the owners' League of Replacements, or a players' Super League, or an Attempted Return to Normality, or just minor league ball, there would be baseball. For those interested, there were always historical simulation games to keep us engaged in the interim. I suggested that it might be time for fantasy leaguers to figure out which reality to align themselves with, and to consider any necessary structural modifications so that their leagues could accommodate that reality.
November 1994
"The Beginning"
This was the title of the ending essay in the 1995 Baseball Forecaster Annual Review. It reinforced the idea that baseball was not dead. Just sleeping. Just pining for the fjords.
Despite the morose atmosphere surrounding the game, FBJ partners Rick Wilton and Jim Dressel decided to orchestrate a fantasy baseball conference at the Arizona Fall League. In the absence of Major League baseball, one of the draws was that former basketball superstar and current White Sox prospect, Michael Jordan, was going to be playing there.
It was still a tough sell. Many fans were disgusted with the game and divested themselves of anything related to baseball, even fantasy. Rick convinced about a dozen speakers to attend, trading ad space in FBJ for an appearance honorarium.
Eight people paid to attend.
The event was not a total loss, however. It was the first time several industry vendors had ever met; the conference set an early foundation for what would eventually become the Fantasy Sports Trade Association. And John Hunt revealed that BW's ability to fill its pages with meaningful material during the strike had convinced them to increase their frequency to weekly all year, beginning in fall 1995. Up until then, BW was bi-weekly from November through February. Small pieces of good news during an otherwise down period.
As for Michael Jordan, well, on the night we were going to see him play, he decided to fly back to Chicago to attend a banquet. It was a big disappointment for all 20 of us. But Jordan did have an impact at the AFL. The average attendance at all his Scottsdale Scorpions games was 1,500; all other AFL games, 200.
The next spring, with Jordan needing to get into games and not willing to be a replacement player, he quit baseball to go back to the NBA.
December 1994
"Arizona Fall League Brings Out Many of Best 1995 Prospects"
Best part of that front page article:
"Derek Jeter (SS, NYY) is the Yankees top prospect but has been inconsistent in the field. He made at least 10 errors in Arizona on routine plays and was sent home early with a mild case of tendinitis. He probably needs a half season at AAA to get ready for the majors but the NY brass may not have the patience."
The rest of the issue had some interesting features.
I was pretty up front about my personal need to stay financially solvent. I tried to tap into my expertise by devoting some ink to re-opening my marketing consulting practice, targeted to fantasy sports companies. In anticipation of the eventual resumption of play in baseball, as well as for any other fantasy sports, I offered to design complete programs for any budget.
There would be no takers.
The players had talked about creating a Super League of all the best talent. I decided to do just that, putting together 12 teams of the very best players and then using simulation software to play out a 162 game season. The goal? To show how putting the very best batters against the very best pitchers for a full season would create massive statistical erosion.
The result? Batting stats fell by 23%; pitching stats fell by 34%. The aggregate batting average fell 17 points and only 10 of 60 starting pitchers managed an ERA under 4.00. If this was a cage match, the batters would have come out slightly ahead but everyone would have been pretty well bloodied.
And finally, in a piece entitled, "Surviving the Nuclear Winter," I urged readers not to sit back and wait things out. I wrote:
"If the strike is not resolved by Opening Day, we'll be looking at rosters filled with replacements. Or do we form AAA or AA competitions? In either case, we need to be doing MORE research now, not less.

"Should we not be looking at the types of players who would cross a picket line? Older, career minor leaguers suddenly take on a new value. Players in the low minors who have marginal talent would be likely candidates to accept what might be their only shot at the bigs."
And then I asked readers to let me know what they would be doing to survive without baseball.
Best birthday gift I received this month: a genuine Official 1994 World Series baseball.
November and December bring little baseball activity anyway, so it was not unusual for the early winter to be spent doing a lot of nothing, just speculating on what might happen. But the owners unilaterally implemented a salary cap on December 23, a move that would amp up the hopelessness of the situation. Fantasy companies were facing the possibility of having to make tough choices about their future.
And that's when tensions started to rise.
Coming next week... counting down to a resolution.
For more information about the terms used in this article, see our Glossary Primer.
Shopping Cart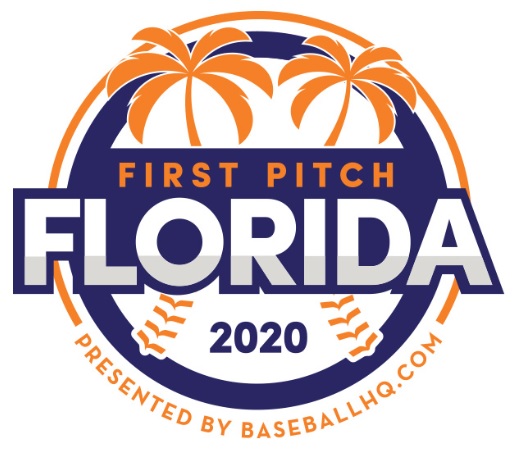 Inaugural Event!
February 28-March 1, 2020
St. Petersburg, FL
A few seats still left!