FANALYTICS: When fantasy baseball went dark, part 1
By Ron Shandler
August 7th, 2014 11:04pm
Twenty years ago this coming Tuesday, baseball stadiums across the country went dark. Labor contract negotiations between the Major League players union and the owners reached an impasse, and on August 12, 1994, baseball stopped.
The 232 days of darkness were costly. They cost baseball fans the entire 1994 post-season. They cost the Montreal Expos their best ever shot at a title. They cost Matt Williams a chance to break Roger Maris' single season HR record (his 43 HRs were on pace for 60). They cost Tony Gwynn a chance to be the first player since Ted Williams to hit .400 (his season stopped .394). And they cost the Yankees' Don Mattingly his only chance at a post-season appearance (the Yanks were leading their division by 6.5 games).
For fantasy leaguers, the strike did great harm to an industry that was starting to gain real traction. Dozens of companies went out of business. Thankfully, that damage was temporary, saved in great part by the arrival of the World Wide Web.
In 1994, I was into my eighth year publishing the Baseball Forecaster annual and a monthly newsletter of the same name. I was still working full time in Corporate America, though the Forecaster was showing signs of being able to support my family. Then the strike hit. On this, its 20th anniversary, I decided to dig back through my archives and recall the ensuing eight difficult months.
The Golden Age of Fantasy Baseball
What was the fantasy baseball industry like 20 years ago?
Imagine a world without Internet. Well, the Internet was there but the web was in its infancy and there were few commercial websites. The online world was dominated by America Online, Compuserve and Prodigy, individual services that your computer logged into directly through a 1200 or 2400 baud modem connected to your telephone line. These services had their own message boards and sections devoted to sports.
I got my first email address in 1994. It was bb4caster@aol.com. There were also Usenet groups, online communities covering hundreds of interests. The group rec.sport.baseball.fantasy is where most of us hung out.
In 1994, the leading publication covering fantasy baseball was USA Today Baseball Weekly (BW), now Sports Weekly. Columnist John Hunt, in his second year covering fantasy, was the most widely read writer and the bellwether for new products and trends in the industry. Whatever he wrote about each Wednesday was gospel.
This was also the inaugural year for the industry's first experts league—the League of Alternative Baseball Reality (LABR)—another Hunt project. He assembled the top baseball writers, authors and personalities in the industry, including Bill James, Glen Waggoner, Keith Olbermann, Steve Mann and Alex Patton. I was among a group of fringe writers who comprised about half of the owner roster.
The highest priced players at this draft were Barry Bonds ($46), Ken Griffey and (the original) Roberto Hernandez ($43), Frank Thomas and Marquis Grissom ($42) and John Wetteland ($40). (Have we forgotten how inflated closer prices can be in the 4x4 game?) I spent $36 on Fred McGriff and $66 on three starting pitchers, led by a $30 Jose Rijo. We were still four years away from the LIMA Plan.
I spent more than two months in first place, dropping to third two weeks before baseball went dark.
You could always tell the health of the industry by checking out the advertising in BW. In that March's special fantasy edition, there were 18 pages devoted to fantasy company advertising, fully 25% of the entire publication. Those 18 pages contained ads for more than 150 different companies, selling everything...
Bill James Fantasy Baseball
Rotisserie League Baseball book
Roto games, salary cap games, pick-em games
dozens of print publications
dozens of stat services
draft prep and league management software
Baseball '94 for Windows (note that this is pre-Windows 95)
ESPN's Baseball Tonight Great Rotisserie Pay-per-View Special
fantasy team logos
fantasy team shirts
hand-painted pewter figures in your fantasy team colors
This was a very healthy industry, and growing exponentially each year. But there was not an internet-based company in the bunch. There were no online leagues, no online commissioner services and no real-time nothing. Following a game in real-time back then meant watching it on TV.
No online access to league management services presented its own challenges. Hunt wrote that leagues had three options to keep the stats:
1. Appoint a league member (or members) to process the stats by hand—a four-hour job each week, manually tabulating the data from USA Today on Tuesdays (AL stats) and Wednesdays (NL stats). The owner who agrees to this task has probably never performed this function before.

2. Appoint a league member (or members) to process stats by computer, using a software program. This goes more quickly but the cost of downloading stats each week can certainly add up.

3. Choose a stat service to do the dirty work.
There were a multitude of stat service providers available to do that dirty work and send the standings reports out... once per week, via postal mail or fax.
I was always amused by the imagination of the stat services in naming their companies. Looking through that edition of BW, there were the big three—Roti-Stats, USA Stats and All Star Stats—along with the popular Custom Stat Service and Heath Research. Then there were Diamond Stats, Lone Star Stats, No Frills Stats, Casey at the Stats, Front Row Stats, Stat-Us-Pro, Stat-Mania, Vital Stats, DataMax, Total Quality Stats, Fast Eddy's Sports Services, Fantastistics (say that 10 times fast), Stat Factory, FASTats, Stadium Stats, Express Stats, Stats Alive and Sindee's Fantasy Stats (the first service that used a sexy female model in its ads). And others.
I had an ad in that edition of BW too. It read:
Improve Your Team... GUARANTEED! The proven scientific approach to creating fantasy league winners... since 1986! To sample the current issue of the Baseball Forecaster and find out about our incredible guarantee, send $2 (P/H) to Shandler Enterprises, Box 1001T, Merrimack, NH 03054.
The guarantee was that the Forecaster would improve your fantasy team's performance in 1994 or I'd refund your money. It was a bold promise, but one that was more realistic to support back in those days. (That's an essay unto itself. Feel free to discuss.) And it was wildly successful.
This ink-on-paper newsletter was mailed via the United States Postal Service each month. It ran 24 pages with a goldenrod cover. And it was one of the very few reminders of fantasy baseball that kept on publishing all through the dark months.
Next week... a month-by-month chronicle of the darkness.
For more information about the terms used in this article, see our Glossary Primer.
Shopping Cart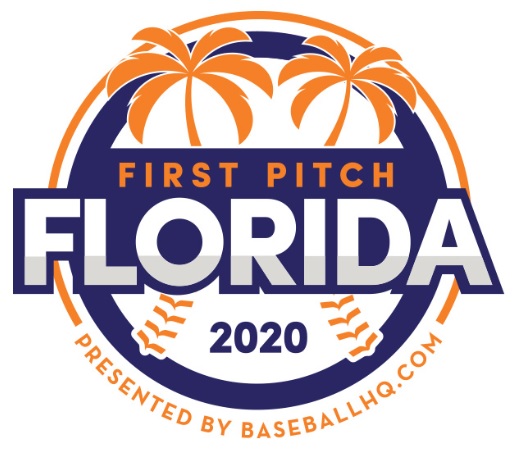 Inaugural Event!
February 28-March 1, 2020
St. Petersburg, FL
A few seats still left!