FANALYTICS: Tying up loose ends
By Ron Shandler
October 4th, 2012 11:05pm
For this exercise, I look back at all my columns from February and March and compile a report card. Sometimes it's good; sometimes not. This year was particularly good. In fact, perhaps the best way for you to assess "Ron Shandler and BaseballHQ.com 2012" is to take out some time and read for yourself. Certainly there were misses, but I had had a fair amount of optimism for teams and players that have performed quite well this year.
Actually, it was Mayberry, XRD, etc. that had the optimism. I'm just a writer.
I encourage you to scroll back on my Fanalytics columns. My annual Draft Radar Alert pieces -- batters and pitchers -- contained a bunch of good names this year.
Tout Wars and the Punt
Back on March 24, I drafted a Tout Wars team devoid of batting average. I analyzed that today's pitching-heavy environment might flatten the value of certain offensive stats. BA was already highly variable, but re-valuing players without that category might open up some hidden profit potential.
Of course, in an experts league already sensitized to my perennial quest for the next LIMA Plan, it's tough to pull anything off fully. But punting batting average just may work, especially in a league where your opponents are not expecting it.
I finished in third place in Tout-AL, a league in which I implemented a full-court punt of batting average (how's that for mixed metaphors?). I finished first in home runs. The money saved in chasing BA was reallocated to pitching and I finished second in ERA.
I finished dead last in batting average, by 12 points. That also depressed my finishes in runs and RBIs, both in the bottom three. But I was above the fold in every other category.
A comment recently made on Baseball HQ Radio puts some perspective on the experiment. Patrick Davitt and Jeff Erickson wondered how far I might have gone had I not "ignored BA so religiously." What if it was just a part of the plan? What if I still tried to draft a few higher average hitters?
Actually, I did. I lost $25 on Brett Gardner who was just one year removed from a .270 BA. I expected 300 AB out of Eduardo Nunez, far from a BA sinkhole. Josh Reddick was a huge contributor but lost 40 points on his BA from last year. And I drafted Casey Kotchman, a high-contact hitter coming off a .306 season. The fact that he batted just .231 this year only goes to prove the volatility of the stat.
XRD report card
Let's take a look back at eXtreme Regression Drafting (XRD) targets for 2012. Does the success story continue?
If you recall, the underlying concept of XRD is that year-to-year player performance does not inherently follow a smooth trend. Rather, surges are followed by declines, and declines by surges, even as overall growth may still occur. These swings are constant and far wilder than we'd care to admit. The greater the movement in one direction, the higher the likelihood of a regression or normalization the following year.
When applied to the drafting process, this exercise looked for players whose 2012 ADP was at least 100 places higher or lower than their 2011 ADP. This represents a large swing in expectation, typically driven by an outlying 2011 performance and very likely exceeding the bounds of reason.
First were the players to be avoided, at least at their pre-season ADP. They would most likely not return fair value. (-NR- rankings were outside the top 300.)

    ADP      ACT
2011  2012  2012 
====  ====  ==== 
-NR-   62     77  Alex Gordon (OF,KC)	
-NR-   77    221  Mike Morse (1B,WAS)	
-NR-   93    217  Michael Cuddyer (OF,COL)	
-NR-  102    209  Cameron Maybin (OF,SD)
299   130    226  J.J. Hardy (SS,BAL)	
257    89   -NR-  Lance Berkman (OF,STL)	
-NR-  140   -NR-  Ryan Madson (RP,CIN)	
270   114     38  Johnny Cueto (SP,CIN)	
298   145    125  Erick Aybar (SS,LAA)	
-NR-  153    289  Matt Joyce (OF,TAM)	
211    69    265  Ian Kennedy (SP,ARI)	
-NR-  160     91  David Freese (3B,STL)	
-NR-  170   -NR-  Emilio Bonifacio (SS,MIA)	
-NR-  171     35  Melky Cabrera (OF,SF)	
262   139    148  Neil Walker (2B,PIT)	
-NR-  184    157  Doug Fister (SP,DET)	
244   129    272  Anibal Sanchez (SP,MIA/DET)	
-NR-  186   -NR-  Jeff Francoeur (OF,KC)	
-NR-  187     78  Jason Motte (RP,STL)	
263   155    137  Coco Crisp (OF,OAK)	
182    75     13  Adam Jones (OF,BAL)	
146    41     43  Starlin Castro (SS,CHC)	
-NR-  195     53  Josh Willingham (OF,MIN)	
126    22     58  Mike Stanton (OF,MIA)	
168    65     98  James Shields (SP,TAM)	
-NR-  197   -NR-  Ryan Roberts (3B,ARI)	
185    82   -NR-  Drew Storen (RP,WAS)	
173    71    152  Asdrubal Cabrera (SS,CLE)	
-NR-  199    167  Rafael Betancourt (RP,COL)	
-NR-  200   -NR-  Justin Masterson (SP,CLE)
Of these 30 pre-season surgers, 20 (67%) regressed (removing Madson and Storen drops the rate to 64%). Not nearly as dominant a performance as last year's 93% rate, but still a solid percentage play.
The next list includes players to target based on their excessively depressed ADPs. We went as high as -80 for this group.

    ADP      ACT
2011  2012  2012 
====  ====  ====
  47   269   137   Adam Dunn (DH,CHW)	
  84   300   154   Pedro Alvarez (3B,PIT)	
  91   291  -NR-   Geovany Soto (C,CHC)	
  59   237    15   Alex Rios (OF,CHW)	
 110   287  -NR-   *Grady Sizemore (OF,CLE)	
 125   279  -NR-   *Bobby Abreu (DH,LAA)	
 101   252  -NR-   *Roy Oswalt (SP,FA/TEX)	
  82   231  -NR-   *Vladimir Guerrero (DH,FA)	
 139   281  -NR-   *Jason Bay (OF,NYM)	
 112   253   179   Delmon Young (OF,DET)	
 107   247    71   Alfonso Soriano (OF,CHC)	
 150   286   123   Jason Kubel (OF,ARI)	
  17   142  -NR-   *Ryan Howard (1B,PHI)	
 162   285  -NR-   *Gavin Floyd (SP,CHW)	
  88   209   225   Colby Rasmus (OF,TOR)	
  70   189    52   Martin Prado (OF,ATL)	
  39   154  -NR-   Ubaldo Jimenez (SP,CLE)	
 131   244  -NR-   Francisco Rodriguez (RP,MIL)	
  93   205  -NR-   Clay Buchholz (SP,BOS)	
  51   159   156   Justin Morneau (1B,MIN)	
  97   203  -NR-   *Vernon Wells (OF,LAA)	
  69   166  -NR-   *Joakim Soria (RP,KC)	
 177   273   198   Edwin Jackson (SP,WAS)	
  37   131   108   Andre Ethier (OF,LA)	
 183   275  -NR-   *Francisco Cordero (RP,TOR/HOU)	
 157   246  -NR-   *Jonathan Sanchez (SP,KC/COL)	
 184   272  -NR-   Matt Thornton (RP,CHW)	
 169   257  -NR-   Ricky Nolasco (SP,MIA)	
 194   282  -NR-   *Ted Lilly (SP,LA)	
 116   202   235   *Colby Lewis (SP,TEX)	
 108   193  -NR-   *John Danks (SP,CHW)	
  95   179   283   Trevor Cahill (SP,ARI)

This group is always trickier because external events, like injuries, can sidetrack the analytical process. Of these 32 players, 10 (31%) did rebound. However, if we were to screen out those players whose 2012 season either never happened or was significantly derailed by injury (asterisked players), then we're left with only 18 players. The 10 rebounds now represent 55% of the group.
Last year, 41% rebounded from the entire group; 79% when screening out the non-participants.
One might think we are screening just to make the numbers look better. However, if we were all so optimistic that we'd draft Vladimir Guerrero and Grady Sizemore in the top 300, then we should not be unduly punished by reality.
Still, a fairly strong percentage play on the +100 ADP side, admittedly helped a bit by gravity. A marginal percentage play on the -100 side.
2012 Longshot Caucus
This exercise is exactly what it states. I ask my staff for a bunch of longshot calls and then we look back and have a good laugh.
Actually, our track record has been pretty good in the past. Given that the task is to find truly out-on-a-limb speculations, we usually hit on a handful. But not this year.
This year was a total washout with two almost exceptions: Ryan Doumit will hit 20 HRs and bat over .300. Okay, he hit 18, not 20, and missed .300 by 25 points, but you get the idea. And Brett Myers will post a 10-15 season — 10 wins and 15 saves. We nailed the fact that the Astros would trade him after he accumulated a bunch of saves (clearly not that much of a stretch) but his new team did not move him into the rotation as we had speculated.
The rest of the longshots were just awful, capped by my personal longshot that Brandon Wood would hit 25 home runs. Heck, he spent the whole year in the hitter haven of Colorado Springs and only managed 10.
My personal first round
For this exercise, I constructed a list of top 15 players for 2012 based on the following facts:
Only 37% of the players we project to finish in the Top 15 will actually end up there.
80% of those who do finish in the Top 15 will have come from the ADP's top four rounds (Top 60).
Two-thirds of the players who finish in the Top 15 were not in the Top 15 the previous year.
Of those who are first-timers to the Top 15, fewer than 15% repeat in the Top 15 the following year.
Established superstars who finish in the Top 15 are not guaranteed to repeat.
At least twice as many pitchers finish in the Top 15 as are predicted to.
These facts provided us with a template to assemble a more reasonable—or at least, more interesting—Top 15 for 2012. So, my personal Top 15 would be composed of:
6 players from the current ADP Top 15
6 players from ADPs 16-60
3 players from beyond the top 60
10 players who were not in last season's Top 15
2 players who were Top 15 first-timers last year
2-3 pitchers
And here are the results:

ADP TOP 15       MY TOP 15        ACTUAL TOP 15	
===============  ===============  ===============
                  == NAILED ==
Miguel Cabrera   Miguel Cabrera   Miguel Cabrera	
Ryan Braun       Ryan Braun       Ryan Braun	

                 == MY WINS ==             
                 Andrew McCutchen Andrew McCutchen	
                 Clayton Kershaw  Clayton Kershaw
                 David Price      David Price

                 == ADP WINS ==
Justin Verlander                  Justin Verlander

                 == ADP & ME ==
Albert Pujols    Albert Pujols		
Matt Kemp        Matt Kemp		
Carlos Gonzalez  Carlos Gonzalez  	
Joey Votto       Joey Votto       	
Robinson Cano    Robinson Cano    	

                 == THE REST ==
Troy Tulowitzki  Corey Hart       Adam Jones	
Justin Upton     C.J. Wilson      Edwin Encarnacion	
Jose Bautista    Dexter Fowler    Josh Hamilton	
Jacoby Ellsbury  Hunter Pence     Matt Cain
Evan Longoria    Jose Reyes       Adrian Beltre
Adrian Gonzalez                   Mike Trout	
Prince Fielder                    R.A. Dickey	
                                  Fernando Rodney
                                  Alex Rios 
It's a good-news, bad-news result. The good news is that my list beat the ADPs. The bad news is that we all stunk up the joint. The lone three ADP wins -- Cabrera, Braun and Verlander -- represent the worst result since we began tracking this in 2004. The next worst year was 2006 -- the ADPs got four correct then.
Mayberry Targets
The Mayberry Method continues to provide interesting results, used judiciously. Let me share a few notable excerpts from this year's column:
"The first big surprise is Dexter Fowler, who has been going in the 17th round. Well-hyped for three years, Fowler has disappointed each time, though taking baby steps with his skill set. Mayberry thinks his profile merits earlier notice."
"You can pass on 3rd-rounder Carlos Santana (4125 ABA) and hold your own quite nicely with a 12th round Yadier Molina (3155 ABC)."
"Particularly interesting are those that are not showing up in the ADP Top 300 at all but have solid MM ratings: Allen Craig (4145 CDC), Kelly Johnson (4315 ABF), Nolan Reimold (3415 ACF), Alejandro De Aza (2425 ADC), Omar Infante (1525 CCA), Johnny Giovatella (1525 ACB), Alcides Escobar (1525 ABA), Denard Span (1425 DBB)."
"Intriguing speculations among MM's top ~50 pitchers but being drafted outside the ADP Top 300 are Ryan Dempster (3405 BAA), Brett Myers (3305 CAA), Chris Capuano (3305 ACA), Daniel Hudson (3305 ABA) and Chad Billingsley (3305 AAA)."
They weren't all winners, but the tool provides enough valuable insight that it merits notice.
More successes
My third place finish in Tout was only one of many success stories this year. Here is a report card:
Ron Shandler, FSTA mixed experts league, 2nd place
Ron Shandler, XFL mixed experts league, 3rd place
Ray Murphy, LABR mixed, 1st place tie
Ray Murphy, NFBC league winner, 19th of 420 overall
Phil Hertz, Tout Wars-NL, 2nd place
Bill Macey, KFFL experts league, 3rd place
Brian Rudd, NFBC "super" league, 2nd place
Tom Kephart, Fangraphs/Ottoneu League, 3rd place
Not bad for competing against the industry's top-level competitors.
And a few early emails from readers:
"I just wanted to thank you as a long time fan and subscriber for helping me to a first place overall finish in the Fantrax Salary Cap Challenge and the $76,500 top prize. I could not have done it without your web site." - Gary Speedling
"Just wanted to say thanks to BHQ for all of the help. Barring a final day collapse, I will win my NFBC Online Championship league, leaving the legend, Lindy Hinkelman in 2nd place." - Joel
"Thanks to all at Baseball HQ for helping me win the ultra-competitive UK Media League Premier Division title for a second time. The columns, the podcast and the probable pitcher chart were all extremely helpful as well as thought-provoking and entertaining. Can't wait for next year ..."
And this forum thread.
'twas a very good year.
Finally, remember our Three Cardinal Rules for Winners:
1. Revel in your success; fame is fleeting.
2. Exercise excruciating humility.
3. 100% of winnings must be spent on significant others.
If you cherish this hobby, you will live by these rules or die by them.
Next two weeks... Our forecasting success stories.

For more information about the terms used in this article, see our Glossary Primer.
Shopping Cart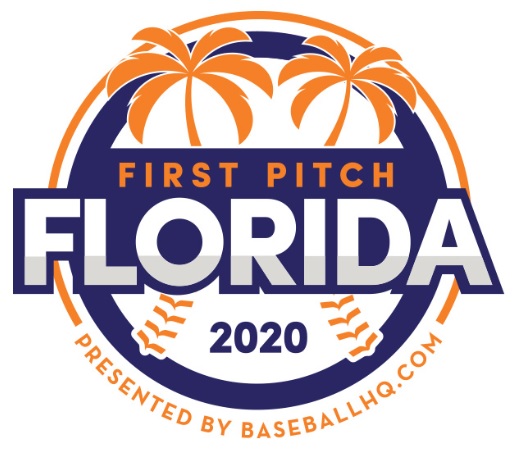 Inaugural Event!
February 28-March 1, 2020
St. Petersburg, FL
A few seats still left!