FANALYTICS: Sliding into Mayberry
By Ron Shandler
July 24th, 2014 11:04pm
The weather was very pleasant in Mayberry this past week. Temps were in the mid-to-upper 80s with the occasional cooling afternoon thunderstorm. The descendants of Andy, Opie, Barney, Floyd and Otis were hanging out on Main Street. The famous pork chop sandwich is still a favorite at Snappy Lunch.
It is nice to be back. I haven't been here for awhile, and some of the comments on the recent reader survey say that you've missed these visits.
But in the middle of summer? Isn't Mayberry a better place to visit in March, when the trees are first blooming and millions of fantasy leaguers need to know whether Rajai Davis or Ben Revere (pictured) have more stolen base potential?
Actually, Mayberry can be a very good place to visit now.
For those who have never been here, this is a good place to start. Briefly...
Despite all the advanced forecasting models out there, we do a pretty crappy job of projecting player stats. Rather than continuing to bang our heads against walls in quest of a level of precision we can never achieve, the Mayberry Method is designed to simplify our efforts. Mayberry embraces imprecision and invites wide error bars into the planning process; in its own way, it actually makes the projections more accurate. Mayberry constructs a 7-character rating for each player based on skill and risk.
But why now? Well, if you need speed and have the opportunity to trade for Davis or Revere, it might seem like they are fairly comparable commodities:

Player     AB   R    HR  RBI   SB   BA    R$
========  ===  ===  ===  ===  ===  ====  ===
Davis,R   269   38   6    33   25  .301  $21    
Revere,B  342   43   1    12   28  .298  $18 

Mayberry begs to differ:

Player    Mayberry
========  ========
Davis,R   2523 CCB    
Revere,B  0545 CCA
While both players rate a "5" in speed, Revere is showing much better batting average potential ("4" to "2"), more potential for playing time ("5" to "3") and better consistency ("A" to "B"). Davis does have more power ("2" to "0") but with fewer at-bats, that is not likely going to have much impact.
If your focus is on getting more stolen bases, Mayberry likes Ben Revere more than Rajai Davis.
But this is just a single, isolated analysis. With a little bit of Excel magic, we can sort the data in our stat files and look for bigger potential opportunities.
One of my favorite sorts is to identify all the players with a "3" in playing time (i.e. guys who do not have a clear path to regular at-bats) and look for the ones with the top skills indicators. These are guys who could put up solid numbers if an injury, trade or role change opens up a path to plate appearances.
Here is a list of the top guys, followed by a few passing comments. By "top guys," I mean those who have a Mayberry rating where the first three digits—representing power, speed and batting average potential - total 10 or greater.

Player       Tm   Pos   Mayberry
========     ===  ===   ========
Pollock,AJ   ARI  of    4543 ABC  
Stubbs,D     COL  of    4523 AAB
Kiermaier,K  TAM  of    4433 AFF
Owings,C     ARI  ss    3533 ADC
Martinez,JD  DET  of    5143 CCC
Rodriguez,S  TAM  o/1/2 5323 ADB
Crawford,C   LA   of    2533 FCC
Santana,D    MIN  o/s   2533 AFF
Coghlan,C    CHC  of    3433 FDB

One of the beauties of Mayberry is that you don't need to know much more than what appears above to construct some sound analyses. Clicking through to the depth charts, you can see how each player fits within his respective organization and what would need to happen for playing time to open up. Then it's just a matter of placing some educated, speculative bets.
AJ Pollock won't be back from his wrist injury until mid-August, and may be in a bit of playing time crunch now that Mark Trumbo is back too. But there is no question about the skills he put up in April and May. Wrist injuries can linger, so he may be more of a longshot, but he might make for an interesting, cheap keeper.
Drew Stubbs has failed far more times than he has succeeded, but the thin air in Colorado has agreed with his bat. While his batting average might be a little over his head (and Mayberry's "2" rating concurs that a near-.300 BA is not sustainable), the power/skill tandem looks remarkably similar to his 2010 breakout season. Yes, his .998-.620 home-road OPS split begs for careful deployment. But the rest of the Rockies' outfield is either constantly hobbling or playing over its head, so Stubbs could sneak in a bunch more playing time down the stretch.
Kevin Kiermaier exploded upon his late May call-up, and has seen his numbers slowly erode as the rest of the league gets a look, but the current peripherals remain incredibly strong. The 24-year-old's prospect rating of "6A" is not encouraging, but the injuries to Wil Myers and David DeJesus will keep his bat in the lineup. He's most likely rostered everywhere now, but we're still hedging on his playing time—mostly because Myers and DeJesus should be back eventually. That elevates the risk, but ride Kiermaier for as long as he holds the skills.
Chris Owings spent the spring battling Didi Gregorius for the shortstop job. Owings had the bat; Gregorius the glove. While Owings won the job out of camp, he still ended up in a job-share. Now on the DL, and with his rehab being shut down this week, he becomes the type of player who will start falling off of most fantasy radars. That's potentially good news for the astute owner. If you own him, keep him tucked on your DL. If you can get him cheap, he could be a September roster addition with the skills to put up some nice short-term numbers.
JD Martinez is no surprise any more, and the reason he is not yet projected for full-time at-bats is the presence of Rajai Davis. That won't likely change, and in fact, Davis just missed making this list himself (his 3-digit score was 9). But if there is another injury... (Seriously, who are we kidding? These days, it is never "if" there is another injury, it's always WHEN there's another injury. Torii Hunter is old and has already been sidelined with hamstring woes. Victor Martinez has a DL history—thumb, groin, knee, side, back—that looks like it's attempting to set a record for body parts. There will be pockets of playing time to be had.)
I've written about my fascination with Sean Rodriguez before, which harkens back to his 26-HR season in 2009. But his 3-digit trend since 2010 always hinted at some power upside:

      HR Sp BA
      == == ==
2010   3  2  1
2011   3  3  0
2012   2  3  0
2013   3  2  0
2014   5  3  2
Okay, maybe this year's breakout is not a natural progression, but those Triple-A numbers still exist on his permanent record card. (We all have one of those, right?)
Carl Crawford earned first round value in 2004, 2005, 2006, 2007, 2009 and 2010. Not too many players own six Top-15 seasons and then appear on a "potential upside" list four years later. But Mayberry finds that there are still skills here. Yes, manager Don Mattingly says Crawford won't see much action given his injury history—and going 3 for 23 since being activated from the DL three weeks ago won't help—but if you are going to speculate on some PT upside, it always pays to go with players who do possess the skills.
Danny Santana is one of seven players in the Twins outfield that we've allotted some playing time to. And it's not 90% here, 80% there, and a few with 10% and 5%. All seven players are projected for between 35% and 75%. Santana is one with 35%, but he gets another 20% between shortstop and DH; still, the 55% total is not a lot for this skills set.
Back on June 8, Matt Cederholm wrote that Santana "has the skills to steal 30 bases if he can get himself a full-time gig." While his defense is shaky, we're still talking about the Twins here. Any surging bat will find plate appearances.
Chris Coghlan was the 2009 Rookie of the Year and is currently putting up skills that exceed those levels. (Admittedly, 2009 was a tepid year for rookies.) Is there a path for this 29-year-old to gain playing time? Let's look at his competition:
Junior Lake is batting .215, 70 points lower than last year. Nate Schierholtz, is batting .200, 50 points lower than last year. Justin Ruggiano is having a nice season—thanks to a .377 BA in July—but he's 32 and does not likely have much of a future here. Arismendy Alcantera is a high-upside rookie, but he's batted .389, .154 and .182 in his first three weeks in the majors, so the jury is still out. Besides, he's also sharing second base with Emilio Bonifacio, who always seems to manage 400 ABs each year. But with Darwin Barney now gone, these last two will likely lose time in the OF.
All nine of these players have underlying skills that compare favorably with full-timers like a healthy Michael Cuddyer, Denard Span and Corey Dickerson. All that stands in their way are the ABs.
August salaries for the monthly game will be posted this Monday at ShandlerPark.com.
For more information about the terms used in this article, see our Glossary Primer.
Shopping Cart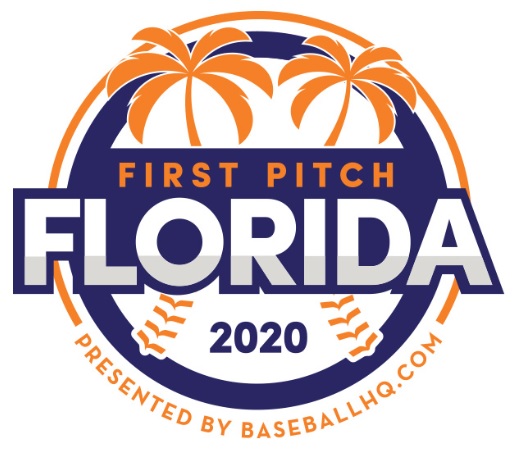 Inaugural Event!
February 28-March 1, 2020
St. Petersburg, FL
A few seats still left!