FANALYTICS: Riding the Long Odds
By Ron Shandler
September 20th, 2012 11:04pm
I received the following question in my USA Today online chat this week:
"Justin Smoak is suddenly smoking hot... I grabbed him in my 16 team 5x5. He'd be an 18th round keeper next year. Given he was highly touted, do you think he may be coming into his own for a step up in 2013?
I responded: "You're basing a keeper decision on a 19 ABs? Why not base it on the three sets of 19 ABs that preceded it when he batted sub-.200 each time? Or maybe his .308 BA during the week of August 12. Or his .400 BA during the week of May 27? If you are going to keep him, do it based on more than a week, half of which he spent in a great hitter's park."
Okay, my "small sample size" speech was more snark than tact, but the point remains. However, while I was typing that, there was one gnawing thought that I could not get past...
I could be dead wrong.
The fact is, Smoak was a top prospect and has disappointed for several seasons. Heck, you never know when a player's skill will suddenly kick into gear. Sometimes it just happens. And here was this 10 for 19 run.
It is so freakingly tough to extract yourself from the current reality. What you see now is what is, and what will be. No matter what the statistics say, no matter what the advanced models say, no matter what all the voices of reason shout in your head, there is one question that we can never really get past...
What if this is for real?
Call it human nature. Call it a behavioral flaw. Call it the recency bias. Even if the odds are 90% against something being real, there's always that 10%.
And I'm not sure there is any remedy for this. We can always make our decisions based on objective information. We can always follow the 90% play. But if that 10% ever comes true, we will still kick ourselves. We will convince ourselves that it never really was a 10% longshot. It was always far greater than a 10% play.
And given that reality is fluid and conditions change all the time, we might well be right.
Last winter, fantasy leaguers were faced with major decisions regarding two key players—Albert Pujols and Adam Dunn. Pujols was a free agent and potentially moving to a new team; Dunn was coming off one of the worst seasons in history. We conducted several reader polls to gauge your opinions on this duo.
NOVEMBER 27, 2011
FACT #1: Multi-year trends are far more likely to regress than continue. FACT #2: Albert Pujols is at least 31 years old and his 4-year OPS trend is 1.116, 1.099, 1.011 and 0.906. Given these facts, his 2012 OPS will most likely be...

21%    0.890
32%    0.975
28%    1.025
7%     1.100
2%     More than 1.100
9%     I will cop out and say it depends on what team he ends up on

Fact #1 reflects the percentage play that we are always told to follow. Regression, regression, regression. And about 70% of respondents did just that. It made perfect, logical sense to expect that that Pujols' four-year decline would rebound at least a little. The mean response of 0.983 reflected that tendency.
But Pujols' actual OPS this season, as of mid-week, is 0.863. Only about one in five respondents took a chance on the longer shot possibility that the decline would continue.
How did they know? Did they believe that he was truly on the downside of his career? Did they think he would be one of those free agents who tanks after getting a huge contract? Were they birthers who did not believe the date on his birth certificate?
Or did they just look at the 4-year OPS trend and ask the simple question, "What if this is for real?"
Three weeks later, Pujols became a member of the Los Angeles Angels and we asked another similar question:
DECEMBER 18, 2011
With Albert Pujols moving to the Angels, what will be the most likely impact on his 2012 productivity?

23%     None whatsoever. He will hit anywhere.
20%     There will be some early struggles as he adjusts to a new team and league, but then he'll be vintage.
15%     There will be mostly positive impact from moving to the American League.
41%     Aging trends point to a natural decline, regardless of his new home.

Pujols got off to a horrible start, batting just .190 as late as May 8. According to most media sources, this was the first sign that Armageddon was approaching and that all fantasy leaguers should find appropriate shelter. Along with the complete devastation in major league bullpens, modern civilization had officially ended in early May and anarchy had taken over. That's what the media was saying, anyway.
Because, heck, what if this was for real??
Here again in this poll, one in five of you recognized that there could be early struggles as Pujols adjusted to his new team and league. Perhaps we didn't expect sub-Mendoza Line struggles, but slumps are slumps. And as we sit here today, still looking disapprovingly at his meager .283 batting average, the fact is that Pujols has batted .309 since May 9. Vintage.
And... his OPS since then has been .958, also reflecting the regression we were expecting.
When it comes to the ultimate "what if this is for real?" player, Adam Dunn owned the title this past spring. Coming off a season in which he might as well have come to all 490 plate appearances in a full body cast, Dunn was the ultimate wild card. Had his bat died? Would opposing teams throw more southpaws against him (.064 in 94 AB vs LHP in 2011)? Had his career jumped the shark?
So we asked how you were approaching him for 2012.
JANUARY 20, 2012
At what stage of your draft would you consider rostering Adam Dunn?

2%     I'm optimistic; I'd pay over $20 (3rd round or earlier)
11%    I would take a chance at $15-$20 (Rds 4-8)
24%    $10-$15 (Rds 9-12)
28%    $5-$10 (Rds 13-17)
20%    $1-$5 (Rds 18-23)
5%     Reserve pick only
11%    I will not draft him under any condition.

The aggregate response was $8, or about a 15th round pick in a mixed league. This was even less than what Dunn actually went for in the experts leagues, which was anywhere from $12-$16.
Despite the fact that Dunn had averaged $20 earnings over the previous seven years of his career, about 90% of you were saying that 2011 definitely was for real.
Except it wasn't.
So far, Dunn has hit 39 HR and driven in 90 RBI, though his batting average is still a Mendozian .211. Those stats equate to roto earnings of $16. That's slightly off his historical average but within the bounds of normal statistical variance.
Only 13% of respondents would have gone that high.
So it seems that we've all been wrong a lot lately. Following the better percentage play is never a guarantee of success, and sometimes you just have to find your own reasons for making a decision. But once you do, you have to accept the outcome, no matter what it turns out to be.
That said, I think Justin Smoak could well be a go-to-the-limit player for 2013.
Or not.
I've got six months to decide whether a 10 for 19 run is for real.
For more information about the terms used in this article, see our Glossary Primer.
Shopping Cart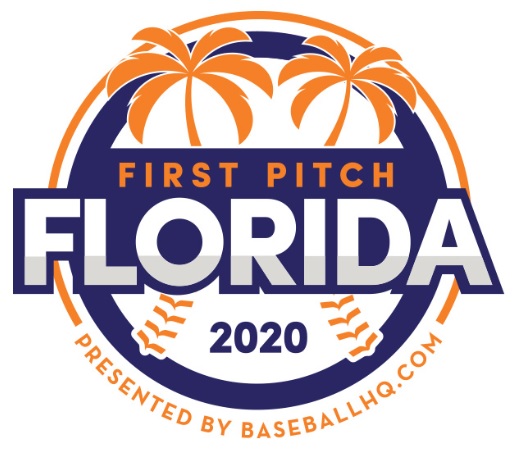 Inaugural Event!
February 28-March 1, 2020
St. Petersburg, FL
A few seats still left!