FANALYTICS: Random Opinions and Brain Flakes
By Ron Shandler
September 13th, 2012 11:04pm
I've held out for as long as I could but The Powers That Be insisted that I surrender.
I am now on Twitter.
Social media has its place and its purpose, but I am still trying to figure out where mine is. I am not in the breaking news business. I am not privy to insider information or what goes on inside the brains of major league managers. And maybe I'm wrong, but also I don't think anyone cares about when I go out for Thai food.
So for me, Twitter has been mostly about random opinions and brain flakes.
I'm following about 90 people right now and trying to see where the most value lies. Jonah Keri and Keith Olbermann are highly prolific, and usually interesting, but veer off into tangents like they're ADHD. Karl Ravech and Tim Kurkjian spew out tweets on game nights like they are color commentators, but I'd rather watch the games for real. Bloomberg Sports is pimping its latest product; SABR is pimping its next conference. Lots of people tweeting about lots of marginally interesting and wholly useless bits of media tripe and trivial vacuity.
But I'm overselling this.
Granted, it was way cool to see Brandon McCarthy tweeting from his hospital bed. In fact, McCarthy has been all over the Twitterverse since he was hit in the head by a line drive. Most recently, he tweeted... "Bad news: doc says I might be one of those people who posts motivational nonsense all day on Facebook now :(" That's bad news? Darn. I liked it when Sirius/XM radio host Ray Flowers tweeted, "Over time, quality work will lead to an audience for your work. -- Nicholas Sparks #quote."
I hopped back onto the Twitter grid after an absence of about three years. When I first signed up, I tweeted that I was at a ballgame at PETCO and was immediately followed by about a half dozen European women in lingerie. I get enough of those in my email spam folder and I really didn't need any more, so I abandoned my account.
I ventured back this past August 31 and found that there were 43 people who had been following me while I was gone. Three years of radio silence and 43 people still saw fit to keep me on their radar. Not sure if I'd call that blind allegiance or exercising excruciating patience.
Since then, I've amassed nearly 450 followers. I don't know who they are and what the heck they want from me. There may even be some lingerie models in that group, but if they are that interested in my adventures with Thai food, then welcome to my world.
I thought I'd share with you some of my tweets from my first two weeks back on the grid, if for no other reason than to see if this is even worth your time to read. Since I'm limited to 144 characters there, I can't get too verbose. No such limitation here, though. I can tweet, and analyze. Tweet, and analyze. It's the T&A of social media.
AUG 31: En route to Mpls for Rick Wilton's daughter's wedding. Hate traveling to MLB cities when home team is not in town.
That was the first tweet upon my return to Twitterdom. Perfectly innocuous. For those who know Rick (Dr. HQ), he is doing better and plans to be at First Pitch Arizona this fall. The wedding was very nice, and Stillwater, MN is a wonderful little town.
SEPT 1: According to the Official Rotisserie League Baseball by-the-book rules, rosters are supposed to expand by 2 today. How many still do that?
One of the ways that I am measuring how much people are reading my stuff is to see who "favorites" or retweets my messages. This tweet posed a reasonable question and generated one response.
SEPT 2: Watch the recency bias in full form tonight as remaining FAAB coffers are emptied for Profar. Bet on them being poor short-term investments.
I was at the wedding when I read about Jurickson Profar's debut performance. I tweeted this about two hours after the game ended and kept wondering if I had missed the boat and this was already old news. Not sure how fast news becomes dated in the short-attention-span universe of Twitterdom.
SEPT 3: This is how "draft skills not roles" works. Tuck a high ceiling sleeper on your reserve list... And wait. Patience rewarded. #KrisMedlen
Still getting the hang of this. I actually posted "#Kirk Medlen" which not only got his name wrong but eliminated the value of the key word that I had hashtagged. "You can't edit tweets" was the first lesson learned.
SEPT 4: Once a pitcher posts 6 dominant starts in a row, odds are more than 70% that the streak will continue. Yesterday was no.7 for #KrisMedlen
Still on the Medlen start but one day later and again wondering if it was now old news. But this was the first time I tweeted something that I thought had real value to readers. I could quote items from the Fanalytic Encyclopedia all day.
SEPT 4: #MaxScherzer pushed his ERA below 4.00 for the first time all year. We should have seen this coming months ago. Link
Promoting my weekly column at USA Today would become a weekly occurrence. Same with my Wednesday chats. But noting that Scherzer's ERA had not been below 4.00 all year was a less-than-144-character point worth making.
SEPT 5: #JoseQuintana 3.17 ERA before last night. 3.68 after. Come October, all we'll see is a poorer pitcher, but it was ONE BAD START. #HateERA
This was just my opinion about the deceptiveness of ERA. I think I am making some valid points, but there is nothing groundbreaking here. And nobody is retweeting. Is anyone even reading? I am following fewer than 100 people and watching my timeline load up about 200 tweets per hour during peak times. I see others following thousands... how are they even seeing individual tweets? My 1-2 daily tweets must be getting completely lost in other peoples' timelines.
SEPT 6: Gave up in June? Six weeks ago, my experts league teams were in 3rd, 10th and 12th. This morning they are in 3rd, 3rd and 4th. #SixMonths
I ended up writing about this in my USA Today column on Tuesday, but this tweet gave me the idea more than a week ago. Goody for me. Did this tweet change anyone's life?
Later that day, Ray Flowers (@BaseballGuys) from SiriusXM Radio tweeted: "Trout a top-10 lock for 2013 @RonShandler? I'm not convinced. Everyone thinks I'm nuts." To which I replied:
SEPT 6: @BaseballGuys is definitely not nuts. Those who choose to ignore history are condemned to repeat it. Link
This generated a bit of a discussion, which I suspect will become a more active conversation over the winter. But at the peak of the activity, one person had to cut me down to size: "@RonShandler He also once paid 19 dollars for Nick Punto..."
Now, I have come to learn in the online world that the fastest path to a flame war is to begin a dialogue with a heckler. However, I wondered if the same rules apply in the short-attention-span universe of Twitterdom. I decided to engage...
SEPT 6: Cherry-picking failures is such low-hanging fruit. Does anyone even recall the context? #NickPunto
And the dialogue ended there. Hmm... it was nice getting in the last word.
Random brain flakes started festering and I figured—what the heck—just get them out there and see what happens...
SEPT 6: If the O's make it to October, will Angelos see that as justification for his mgt methods? Even a blind squirrel finds an occasional acorn.
SEPT 7: Flight delayed into Charlotte thanks to Air Force One. Hope to make connection. #poorplaning

SEPT 7: Apparently, the courtesy of deplaning row by row does not apply to foreigners.
Cathartic for my brain flakes to have a distribution channel? Perhaps. But I think I'd be just as happy muttering these under my breath to whoever will listen, even if it's just my wife.
SEPT 8: Guaranteed Strasburg will be on the mound in October the first time there is a do or die game. #I'mNotThatGullible
This one was retweeted by Will Carroll. Apparently, he must agree.
SEPT 9: What is it with all these football tweets? My timeline is completely useless today.
Really. It's Sunday and all the baseball-related people I follow suddenly switched their twitter feeds to the NFL. I gave up checking the timeline.
SEPT 10: Do we really need an official announcement that #BrandonMcCarthy is out for the year? Grateful for the encouraging news, but seriously...
Just a bug up my arse. I kept reading all these news services being non-committal. Hate dissing my friends at Rotowire, but after McCarthy's brain surgery, they wrote, "Though McCarthy hasn't been officially ruled out for the season, he's a pretty safe bet to miss at least a start or two given the extent of the operations." Similarly, on KFFL.com they wrote that Dan Straily "expected to be an option to enter the rotation if McCarthy can't return." If he can't return? I know there was no official announcement, but the man had brain surgery. Would it be that much of a leap of faith to draw a logical conclusion?
Beyond my own ranting, I did share some others' interesting thoughts, and links. I don't know that I want my involvement to erode into the retweeting of others' work, especially since they have so many more followers than I. Still, these were worth sharing...
From Yahoo! columnist Jeff Passan: The save statistic was created for exactly what Jerry Blevins just did. No outs, tying run on third, go-ahead one on first, locks it down.

From fellow Tout Wars combatant Scott Pianowski: My basic rule of fantasy: listen to every intelligent viewpoint you can, but make your own decisions.

Re: USA Today's Steve Gardner... Terrific fantasy perspective on #Strasburg and the similar handling of other pitchers. Link

Re: Rany Jazayerli... An important work: Why the Nationals are making such a mistake with Stephen Strasburg: Link
Yeah sure, maybe I'm getting the hang of this a little bit. But on Wednesday I decided to post something completely irrelevant and silly, just to see if I'd get a reaction:
SEPT 12: Magazine headline I couldn't resist: "Build Muscle! Burn Fat! Kill Zombies!" I'm all-in, Men's Health.
All my 144-character-bound baseball insights were glossed over but this was retweeted over and over again.
If you are on Twitter, follow me @RonShandler. Let's see how my follower count soars after this note...
For more information about the terms used in this article, see our Glossary Primer.
Shopping Cart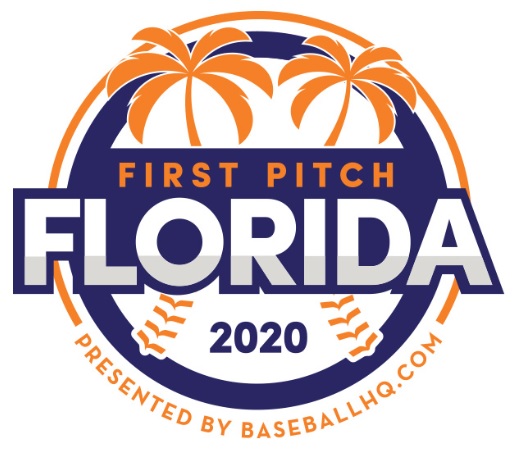 Inaugural Event!
February 28-March 1, 2020
St. Petersburg, FL
A few seats still left!