FANALYTICS: Prognosticating successes 2014, part 2
By Ron Shandler
October 9th, 2014 11:04pm
In the Baseball Forecaster, I describe our forecasting process as being more interested in logical journeys than blind destinations. The truth is, we really can't predict the future, not in the purest sense of the term. We can only piece together elements of performance, analyze their relevance and draw some rough conclusions. It is for this reason that I think the analytical commentaries we provide in the book and online are more insightful, and valuable, than our numerical projections.
Of course, you come here for the numbers. However, as I've written many times before, we really don't have a clue how to handle the numbers when it comes to forecasting accuracy. The best way to gauge how well we do is to see if the process worked. That's the only thing we have control over.
And so, last week and now, we look at some of our particular successes related to the process. The following analyses appeared in either the 2014 Baseball Forecaster or in the various columns during the pre-season here at BaseballHQ.com. These are some of my works but mostly the works of the terrific analysts we have on this site. And these are not all of our good calls, just the ones that show off the process best.
PITCHERS
Henderson Alvarez: Featured a tidy 5.0 Cmd on the road in 2013, a mark that dipped to a 1.5 Cmd when pitching at home. He still needs to find a strikeout pitch, but with a fastball that can reach the mid-90s, he's got the raw tools to make a step forward in his age-24 season, especially if he can iron out his home/road splits. (Nickrand)
2013: 3.59 ERA, 2.1 Cmd in 103 IP
2014: 2.65 ERA, 3.4 Cmd in 187 IP
Jake Arrieta is far from a sure thing, as he's had some control issues in the past, as well as struggles vs left-handers (1.5 Cmd, .833 OPS against). That being said, he's shown the ability to miss bats, and moving from the AL East to the NL Central can only help. The shoulder issue has discounted his price even further, and he possesses more upside than many back of the rotation options. (Rudd)
2012: 3 wins, 6.20 ERA, 102 BPV in 115 IP
2013: 5 wins, 4.78 ERA, 15 BPV in 75 IP
2014: 10 wins, 2.53 ERA, 136 BPV in 157 IP
Dellin Betances: Failed SP prospect dialed it up in the Triple-A pen over final 3 months—73 K, 4 runs, 1 HR over 51 IP. He then whiffed 10 in 5 uneven IP with NYY. Ctl is an issue, but not upper-90s gas. Opportunity could come quickly with a NYY pen in transition.(Thompson)
2013: 0 wins, 10.80 ERA, 10/2 K/BB in 10 IP
2014: 5 wins, 1.40 ERA, 135/24 K/BB in 90 IP
Zach Britton could become the Orioles' saves leader. The only reliever who consistently keeps the ball from flying out of Camden Yards might be this ground-ball specialist. The shorter stints and added fastball velocity have allowed Britton to continue to rack up strikeouts at the batter-per-inning clip he displayed during the spring. (Olson)
2013: 0 saves, 4.95 ERA, 4.1 K/9 in 40 IP
2014: 37 saves, 1.65 ERA, 7.3 K/9 in 76 IP
Carlos Carrasco will be a forgotten man in most leagues. His prospect star has faded due to Tommy John surgery, and at age 27, even his post-hype luster is wearing off. That said, he has shown flashes of being an impact SP when healthy. For example, with CLE in 2010: 7.7 Dom, 2.8 Ctl, 57% GB%, 97 BPV. He reproduced those skills in a tiny sample with CLE late in 2013: 7.2 Dom, 2.5 Ctl, 51% GB%, 89 BPV. His four-seam fastball averaged 95 mph too. He has a 9/1 K/BB in 7 IP so far this spring. With a current ADP of 619, he's being drafted way later than he should be. (Nickrand)
2013: 6.75 ERA, 1.76 WHIP, 38 BPV in 47 IP
2014: 2.55 ERA, 0.99 WHIP, 148 BPV in 134 IP
Jesse Chavez entered the season with a 5.99 ERA in 156 appearances, but with a new team came a new approach. He threw very few fastballs, and a lot more cutters; seems to have worked. Skills history, low hr/f suggest it was a career year, but new pitch mix, 11.5 Dom in Aug-Sept say don't just dismiss it as a fluke. (Rudd)
2013: 2 wins, 3.92 ERA in 57 IP
2014: 8 wins, 3.45 ERA in 146 IP
Sean Doolittle: Second tour against MLB hitters wasn't as dominant as the first, but this was still a solid repeat. Dom drop was the biggest concern, though SwK remained steady and velocity actually improved. Elite Ctl and high FB% make him a good bet even with the lower Dom. If he can overcome the southpaw bias... UP: 30 SV. (Bloomfield)
2013: 2 saves, 3.13 ERA, 60 K in 69 IP
2014: 22 saves, 2.73 ERA, 89 K in 63 IP
Felix Doubront Limped to the finish line (9.77 ERA in September) as 2nd half skills fell flat for 2nd straight season. The bigger red flag here was the Dom plunge, making already shaky Ctl an even bigger liability. Hard to say if it's just a stamina issue, but if these 2nd half skills stick... DN: 5.00 ERA, and a spot in the bullpen. (Bloomfield)
2013: 11 wins, 4.32 ERA in 162 IP
2014: 4 wins, 5.54 ERA in 80 IP
Doug Fister: While his surface statistics seem to evidence a slight decline, his skills have been remarkably consistent. His xERAs over the last three years have been 3.54, 3.45, and 3.47 and his Cmd has been an elite 3.9, 3.7 and 3.6. As a ground ball pitcher (54% in 2013), he may be helped by the 2014 WAS infield defense. (Hertz)
2013: 14 wins, 3.67 ERA in 209 IP
2014: 16 wins, 2.41 ERA in 164 IP
Sonny Gray found himself in some elite company in 2013. Only he and Strasburg paired a 3.0+ Cmd, 50%+ GB%, and 93+ mph fastball among SP in 2013. His skills with OAK in the second half were great: 9.4 Dom, 2.8 Ctl, 53% GB%, 125 BPV. His upside is underscored by the elite dominance and command he showed against RH bats: 10.3 Dom, 1.7 Ctl, 50% GB%, 168 BPV. Only Justin Masterson had better skills against righties in 2013. Gray remains a keeper league gem and has the goods to break out in 2014. (Nickrand)
2013: 5 wins, 2.67 ERA in 64 IP
2014: 14 wins, 3.08 ERA in 219 IP
Cole Hamels: Rough start to 2013, captured by 1st half ERA, set the narrative for the whole year. Skills tell a different story, though: They remain remarkably consistent and elite, touching new highs in 2nd half. Poor support ruined W-L, but he's sufficiently skilled to overcome that in 2014. Remains a top-shelf pitcher at a second-tier price. Invest. (Murphy)
2013: 8 Wins, 3.60 ERA in 220 IP
2014: 9 Wins, 2.46 ERA in 205 IP
Jason Hammel: If you evaluate in terms of ERA, 2012 now looks like a blind squirrel finding a nut. But if you look at BPV, 2012 gets validation from 2009-10. So what happened in 2013? May have just never been healthy: pre-season knee surgery, illness in June, DL stint for arm problems in 2H. If we give him a pass, then... UP: sub-4.00 ERA. (Murphy)
2012: 8 Wins, 3.43 ERA in 118 IP
2013: 7 Wins, 4.97 ERA in 139 IP
2014: 10 Wins, 3.47 ERA in 176 IP
Phil Hughes: What if his tenure as a Yankee just wasn't a good fit? He's shown flashes of skill (BPVs 114, 68, 24, 91, 74) despite ERAs all over the map. Target Field is better suited to his flyball ways. Take his pedigree and those flashes, and take a shot here. He's still only 28. (Shandler)
2013: 4 wins, 5.19 ERA in 146 IP
2014: 16 wins, 3.52 ERA in 210 IP
Hisashi Iwakuma posted an elite 2.66 ERA and 1.01 WHIP in 2013, numbers that came with strong skill support (117 BPV). Before you make him one of your rotation anchors, note that he showed his elite skills only at home: 8.1 Dom, 1.0 Ctl, 50% GB%, 146 BPV. Things weren't nearly as easy for him away from Safeco: 7.0 Dom, 2.5 Ctl, 47% GB%, 86 BPV. A 27% H% and 84% S% combined to give him good surface stats on the road. Even more, Iwakuma was the beneficiary of a tiny 22% H% with runners in scoring position, the second-lowest mark in MLB. Buy the skills, but a 3.50 ERA is more likely than another near-2.50 mark. (Nickrand)
2013: 2.66 ERA in 220 IP
2014: 3.52 ERA in 179 IP
Scott Kazmir: Adrift for most of 2011 and a Sugar Land Skeeter in 2012, he finished 2013 with the best Ctl and Cmd of MLB career. Crediting slider and change-up, made sweeping strides in 2nd half. Repeat hinges on mitigating damage of BBs and righties, If he does, the sequel to the comeback could surpass the original with... UP: .200 IP, 200 Ks.(Carroll)
2013: 9 wins, 4.04 ERA, 2.7 Ctl in 158 IP
2014: 15 wins, 3.55 ERA, 2.4 Ctl in 190 IP
Ian Kennedy is certainly trending in the wrong direction over the last three years. That erosion has been the result of a rise in both Ctl and HR/9. Transitioning to a spacious home park will help the latter. He's got 3.50 ERA upside again. (Nickrand)
2011: 2.88 ERA, 1.09 WHIP, 0.8 HR/9 in 222 IP
2012: 4.02 ERA, 1.30 WHIP, 1.2 HR/9 in 208 IP
2013: 4.91 ERA, 1.40 WHIP, 1.3 HR/9 in 181 IP
2014: 3.63 ERA, 1.29 WHIP, 0.7 HR/9 in 201 IP
Dallas Keuchel: Improved major-league GB%, Ctl, and Dom (+3) but remained stuck in the same statistical quagmire. Hit rate did him no favors as ERA took a beating, and that's with his GB limiting damage of high hr/f. But skills do say he's improved some, as does xERA. If the Dom sticks and he gets Ctl back under 3.0... UP: sub-4.00 ERA. (Carroll)
2013: 6 wins, 5.15 ERA, 3.0 Ctl in 154 IP
2014: 12 wins, 2.93 ERA, 2.2 Ctl in 200 IP
Corey Kluber was one of the most skilled starters in the AL during 2013: 8.3 Dom, 2.0 Ctl, 46% GB%, 119 BPV. He posted a 3.0+ Cmd against both LH and RH bats. Credit a varied pitch mix for his success. He had a strong 15%+ SwK% on three different pitches: changeup (21% SwK%), curveball (19% SwK%), slider (16% SwK%). And the velocity on his four-seam fastball has increased in each of the last two seasons. Kluber enters 2014 as one of the best breakout targets in the game. (Nickrand)
2013: 11 wins, 3.85 ERA, 136 K in 147 IP
2014: 18 wins, 2.44 ERA, 269 K in 236 IP
Hiroki Kuroda has strung together four consistent seasons, averaging over 200 innings with a Dom right around 7 and a Ctl right around 2. The Ctl showed some slight improvement in 2013, but Dom is on a slow four-year decline and he finished at 6.7 in 2013. His ERA spiked in August and September, leading some to believe that he was tiring, but a huge decline in strand rate (July 94%, August 68%, September 62%) may have been a more significant reason. He may not make the 210 inning bonus, as he has only exceeded that mark once in his career, but he should be a lock for the 190 inning reward. (Dodge)
2013: 11 wins, 3.31 ERA in 201 IP
2014: 11 wins, 3.71 ERA in 199 IP
Lance Lynn: Coming off of an $11 year in 2012, put up a near-identical season, but was victimized by an unfortunate 2nd half H%, an uninspiring 3.4 Ctl, and struggles vs. left-handed hitters. With 378 IP, 33 wins and two sub-4.00 ERA seasons under his belt, Lynn's floor looks reassuring. And with any luck or improvement against LHBs, his value could soar. (Thompson)
2013: 202 IP, 3.97 ERA, .765 OPS v/L, $6
2014: 204 IP, 2.74 ERA, .697 OPS v/L, $15
Mark Melancon was superb in 2013 and took over when Jason Grilli was hurt, with great success. This can happen again. Grilli is getting older and does not have the 4.5 Cmd/56% groundball rate that Melancon has. In fact, no one else has that lethal combination. Melancon may not be a sleeper, but he may well be worth more than $4-8 and is certainly worthy of a loftier ADP than 351. (Dennis)
2013: 1.39 ERA, 0.96 WHIP, 16 Sv in 71 IP
2014: 1.90 ERA, 0.87 WHIP, 33 Sv in 71 IP
Jenrry Mejia has endured a long road back from TJ surgery in May 2011. He had surgery to remove a bone spur from his elbow late in 2013, which puts into question if he will ever have the durability to stick as a starter. When healthy, he has a heavy, moving mid-90s fastball that induces both strikeouts and groundballs at a high rate. Mejia remains a good stash regardless of role if you have a bench. (Nickrand)
2013: 0 Sv, 8.9 Dom, 2.30 ERA ion 27 IP
2014: 28 Sv, 9.4 Dom, 3.65 ERA in 94 IP
Wily Peralta On surface, Ctl gains offset by Dom loss, leaving him as an end-gamer again. But late K surge, 95-mph four-seamer give hope for much more, especially with that consistent 50% groundball rate. RH bats absolutely hammered his change-up; a simple repertoire tweak could make a huge difference. UP: 3.50 ERA, 200 K (Nickrand)
2013: 11 wins, 4.37 ERA in 183 IP
2014: 17 wins, 3.53 ERA in 199 IP
Drew Pomeranz was a top prospect in the CLE system a few years ago when he posted a 119/38 K/BB in 101 IP between High-A and Double-A. Between a rocky 2012 and ugly short-stint with COL in 2013, he did post these nice skills at Triple-A in 2013: 96/33 K/BB in 85 IP. Given the rash of injuries to hit the OAK rotation this spring, Pomeranz could get an early shot at making an impact with his new club. He's a good stash if you have a bench. (Nickrand)
2013: 6.23 ERA, 2.03 WHIP, -42 BPV in 22 IP
2014: 2.35 ERA, 1.12 WHIP, 83 BPV in 69 IP
Rick Porcello: After five non-descript seasons, he seems to have become a non-descript workhorse, being counted on for about 180 non-descript innings each year. But he is only 25 and his 5-year BPV trend should tell you all you need to know (42, 45, 60, 69, 105).(Shandler)
2013: 4.32 ERA, 1.28 WHIP in 177 IP
2014: 3.43 ERA, 1.23 WHIP in 205 IP
Garrett Richards: Four reasons why a 3.50 ERA breakout is around the corner... 1) Surging GB rate raises floor and gives him unique skill. 2) 95-mph fastball, solid SwK lay foundation for more strikeouts 3) SP/RP skills nearly identical 4) high PQS-DOM% confirms he's very close to taking a big step forward. A premium target for your end game. (Nickrand)
2013: 4.16 ERA, 1.34 WHIP, 6.3 Dom in 145 IP
2014: 2.61 ERA, 1.04 WHIP, 8.8 Dom in 169 IP
Tanner Roark: A sterling debut from former 25th-round pick as he bounced between rotation and pen. RH bats couldn't even manage ONE hit against his slider the 141 times he threw it. Excellent Cmd as SP, so don't worry about him sticking in that role. With sustained control, a $1 bid could net you $10 profit. (Nickrand)
2013: 7 wins, 1.51 ERA 54 IP
2014: 15 wins, 2.85 ERA in 199 IP
David Robertson: Mariano's heir-apparent continues to show that he's ready to take over. With three straight years of elite skills under his belt, he's got all the tools to run with the role. Steady Ctl gains suggest he hasn't hit his ceiling yet, and a 4.0+ Cmd against both LH and RH bats says he won't be overexposed. UP: 50 SV (Nickrand)
2013: 3 Sv, 4.3 Cmd, 151 BPV in 66 IP
2014: 39 Sv, 4.2 Cmd, 177 BPV in 64 IP
Francisco Rodriguez: It's easy to dismiss his prospects of being a viable closer again given lack of chances last two seasons in multiple uniforms. Elite skills, sub-2.75 ERA in three of last four indicate otherwise. Don't be worried about funky LH/RH oOPS splits; they were H%-induced. Stash as a LIMA reliever and hope he gets another shot. (Nickrand)
2013: 10 Sv, 129 BPV in 47 IP
2014: 44 Sv, 132 BPV in 68 IP
Sergio Romo: PROs: Consistently elite skills, RH bats still have no chance against his slider. CONs: Second-half fade reminds us about stamina worries and elbow concerns, two years of big Dom erosion became even worse late in '13. He remains an elite closer and near 40-Sv lock for now, but he's more risky than his stats and skills show. (Nickrand)
2012: 1.79 ERA, 14 SV in 55 IP
2013: 2.54 ERA, 38 SV in 60 IP
2014: 3.72 ERA, 23 SV in 58 IP
Hector Rondon:One-time top CLE prospect returned from TJ surgery and showed the Ctl problems typical of a first season back, but found his stride and finished strong in Sept (9 IP, 4.0 Cmd, 2.85 xERA). By year's end, was being mentioned as a 2014 setup candidate, and 2009 BPV shows he owns the skills to succeed. (Truesdell)
2013: 0 Sv, 4.77 ERA in 55 IP
2014: 29 Sv, 2.42 ERA in 63 IP
Tyson Ross: Huge breakout, masked only by a poor team and IP lost to left (non-throwing) shoulder injury. Found command of a beastly slider and became one of the toughest SP to hit in the NL, with a GB lean to boot. 2nd half was the really big jump, but is this his new level? So many strong signs... UP: 15 Wins, 3.00 ERA. (Truesdell)
2013: 3 wins, 3.17 ERA in 125 IP
2014: 13 wins, 2.81 ERA in 196 IP
Chris Sale: While W/L doesn't don't show it, this was another step up. DOM/DIS% highlights reliability—only one PQS DISaster all year, way back in April. In 2012, his one flaw was a 2nd half fade; not this time. Now, there's scarcely a blemish to find, other than pitching for a poor team. A Cy Young candidate. (Truesdell)
2013: 11 wins, 3.07 ERA in 214 IP
2014: 12 wins, 2.17 ERA in 174 IP
Jeff Samardzija may have lost some steam after that heavy 1st half workload, but xERA confirms his 2nd half fade wasn't as bad as ERA suggests. Bad home stats (4.76 ERA at Wrigley, 3.91 road) were the reverse of 2012, and shouldn't repeat. Mostly kept Ctl gains. In short, this is two straight years of excellent skills. UP: sub-3.50 ERA. (Truesdell)
2013: 8 wins, 4.34 ERA in 214 IP
2014: 7 wins, 2.99 ERA in 220 IP
Anibal Sanchez: Right up front: Yes, this was a fine skills step up. However, regression analysis and that 2nd half xERA both say not to expect another sub-3 ERA. He also missed more time with injury, and now at age 30, that elusive 200 IP season is looking more and more unlikely. So let someone else take the bidding over $20. DN: see 2010-12. (Truesdell)
2012: 9 wins, 3.86 ERA in 196 IP
2013: 14 wins, 2.57 ERA in 182 IP
2014: 8 wins, 3.43 ERA in 126 IP
Ervin Santana: Per ERA, he's the Jekyll and Hyde of pitchers. But toss out what looks like an aberrant 1st half, and skills are actually very consistent. Why is 1st half the outlier? Ctl has never been that good, and had already started to regress by June. So base your bid on the 3.90-4.30 xERA skills foundation, not the dart throw of ERA. (Truesdell)
2013: 3.24 ERA in 211 IP
2014: 3.95 ERA in 196 IP
Max Scherzer: Main difference between this season and last? A league-leading 6.80 in average run support. Now, before you go all Leyland on us, this was a great and even more consistent year (note IP, DOM/DIS%). But you can see the BPV similarity to '12. You can also see that history and 2nd half xERA imply a small regression is in the offing. (Truesdell)
2013: 21 wins, 2.90 ERA in 214 IP
2014: 18 wins, 3.19 ERA in 220 IP
Drew Smyly will enter the DET rotation after the trade of Doug Fister. He was used in the DET bullpen in 2013 to get out tough lefties, and few were better in that role: 8.9 Dom, 1.6 Ctl, 54% GB%. He was nearly as unhittable against RH bats: 10.2 Dom, 2.4 Ctl, 35% GB%. He features three good pitches: four-seam fastball, slider, and cutter. Expect Smyly to have a pretty smooth transition to the rotation. (Nickrand)
2013: 2.37 ERA, 1.04 WHIP in 76 IP
2014: 3.24 ERA, 1.16 WHIP in 153 IP
Joakim Soria: Neftali Feliz is the current favorite to close on Opening Day. The BPIs are solid, but not as spectacular as one might think, especially the 49% FB rate. Soria has far better projections than Feliz, with a 10.1 DOM, 3.1 CMD and 0.8 HR/9, backed by a 46% GB rate and 118 BPV. Soria is the superior skills option. (Dennis)
2013: 3.80 ERA, 5.3 Ctl, 78 BPV, 0 SV in 24 IP
2014: 3.25 ERA, 1.2 Ctl, 164 BPV, 18 SV in 44 IP
Rafael Soriano: 40 saves in 3 of 4 years will keep him one of the first closers to go off the board in many leagues, but not so fast. Early shoulder problems, four years of FB velocity loss, and steep Dom reduction are all warning signs, as are two 4+ xERAs in last three years. Don't roster him as your top stopper without a backup plan. DN: 2011 (Nickrand)
2012: 2.26 ERA, 42 SV in 68 IP
2013: 3.11 ERA, 43 SV in 67 IP
2014: 3.19 ERA, 32 SV in 58 IP
Drew Storen: On surface, a lost season that saw him fall out of closer talk. High hit rate got him in 1st half; depressed strand rate doomed him after break. No reason for panic as other skills were fine, and GB% should bounce back given pre-'13 trend. 100+ BPV in 3 of 6 months confirms he's still an elite plan B. Now's the time to buy low. (Nickrand)
2012: 2.37 ERA, 54% GB%, 125 BPV, 4 SV in 30 IP
2013: 4.52 ERA, 41% GB%, 126 BPV, 3 SV in 62 IP
2014: 1.12 ERA, 53% GB%, 116 BPV, 11 SV in 56 IP
Marcus Stroman: Although he has not yet reached Triple-A, and only has 119 innings pitched at Double-A, his 2013 MLEs indicate a 2.0 Ctl, 9.0 Dom, 3.74 ERA and a 115 BPV, which the Jays would be glad to see in the back end of their rotation. (Dodge)
2014: 1.9 Ctl, 7.6 Dom, 3.65 ERA, 118 BPV in 151 IP
Masahiro Tanaka Japan ace pitched like it again, and unlike some who came before him, he's still young enough to experience a growth curve in MLB. Arrival date in USA remains up in air, as it's based on when he will get posted. Elite command, age all support a successful transition to the big leagues once opportunity comes. (Nickrand)
2013: 24 wins, 1.27 ERA, 132 BPV in 199 IP
2014: 13 wins, 2.77 ERA, 155 BPV in 136 IP
Julio Teheran: A case study in why post-hype targets can be profit centers. This former top prospect's K surge came with full SwK support, and three years of improving Ctl tells us he hasn't reached ceiling yet, even if xERA points towards some minor regression. A strikeout pitch vs. LH bats brings the next step... UP: sub-3.00 ERA, 200 K (Nickrand)
2013: 3.20 ERA, 1.17 WHIP, 170 K in 186 IP
2014: 2.89 ERA, 1.08 WHIP, 186 K in 221 IP
Chris Tillman:A fine follow-up to surprising '12, and this may just be the start. So many encouraging nuggets in the rather gaudy across-the-board 2nd half skills growth--GB, Dom and SwK all up, better Ctl. Of course, doing it over a full season is another challenge, but age & this growth suggest far more upside than down... UP: sub-3.50 ERA. (Truesdell)
2013: 16 wins, 3.71 ERA in 206 IP
2014: 13 wins, 3.34 ERA in 207 IP
Yordano Ventura: Little guy with a big arm (fastball touches 100 mph) and secondary offerings that are still something of a work-in-progress. Has top-of-rotation potential, and if he really is figuring out Ctl as quickly as MLE suggests, he could get there quickly... UP: 14 Wins, 3.25 ERA, 180 K. (Murphy)
2013: 0 Wins, 3.52 ERA in 15 IP
2014: 14 Wins, 3.20 ERA with 159 K in 183 IP
For more information about the terms used in this article, see our Glossary Primer.
Shopping Cart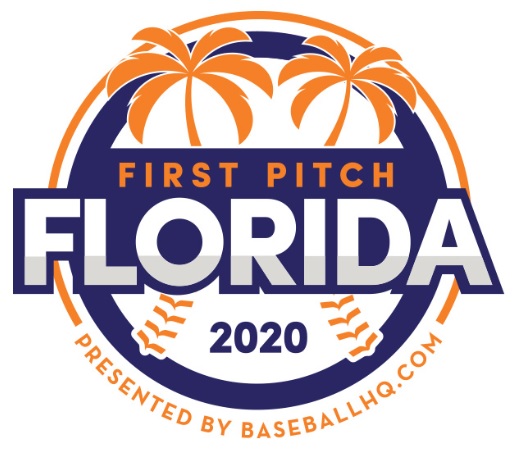 Inaugural Event!
February 28-March 1, 2020
St. Petersburg, FL
A few seats still left!