FANALYTICS: Prognosticating successes 2014, part 1
By Ron Shandler
October 2nd, 2014 11:03pm
In the Baseball Forecaster, I describe our forecasting process as being more interested in logical journeys than blind destinations. The truth is, we really can't predict the future, not in the purest sense of the term. We can only piece together elements of performance, analyze their relevance and draw some rough conclusions. It is for this reason that I think the analytic commentaries we provide in the book and online are more insightful, and valuable, than our numerical projections.
Of course, you come here for the numbers. However, as I've written many times before, we really don't have a clue how to handle the numbers when it comes to forecasting accuracy. The best way to gauge how well we do is to see if the process worked. That's the only thing we have control over.
And so, this week and next, we look at some of our particular successes related to the process. The following analyses appeared in either the 2014 Baseball Forecaster or in the various columns during the pre-season here at BaseballHQ.com. These are some of my works but mostly the works of the terrific analysts we have on this site. And these are not all of our good calls, just the ones that show off the process best.
BATTERS
Jose Abreu: What if Jose Abreu is for real? This is not just any Cuban import; he comes to us as a fully-formed, at-peak 27-year-old who will play half his games in a launching pad. His peripherals in Cuba were better than both Cespedes and Yasiel Puig. (Shandler)
2014: 36-107-.317 in 556 AB
Nolan Arenado: Scouting reports described him as having a mature plate approach with still-developing power. MLB debut was consistent with that take, though 2H PX dive warns at least a little caution. Needs to solve RHP next, but xBA suggests some near-term BA upside while we wait on the pop. (Murphy)
2013: 10-52-.267 in 486 AB
2014: 18-61-.287 in 432 AB
Domonic Brown: Regular playing time finally allowed this post-hype prospect to live up to the hype. But don't get carried away— xPX and second half hr/f say that this power level is unlikely to hold, and that will take a bite out of his BA. While some will bet on further growth, put your money on regression. (Adler)
2013: 27-83-.272 in 496 AB
2014: 10-63-.235 in 473 AB
Billy Butler: The conundrum with Butler is whether to discount 2013 as merely a "down" year, or take it as a sign of things to come. Despite his command of the strike zone, Butler has trouble handling off-speed stuff, as evidenced by a 5.4% whiff rate on fastballs, compared to 10.4% and 15.6% on change-ups and sliders, respectively. That, and his massive GB tilt will need to be rectified before we believe '12 is repeatable. He remains a great asset in OBP leagues, but a 92 xPX suggests counting a power resurgence might be chasing fool's gold. (Gelfand)
2012: 29-107-.313 in 614 AB
2013: 15-82-.289 in 582 AB
2014: 9-66-.271 in 549 AB
Miguel Cabrera: After five straight years earning first round value — and seven times in nine years — we just automatically ink in his name in the top 15. But he's now 31 and coming off an injury that Rick Wilton (Dr. HQ) suggests might be a tad more serious than the media is reporting. I'm not saying that Miggy is going to drop but I do think there is not an insignificant probability (perhaps 30%) that he could. Remember, there was a time when we'd never conceive of Alex Rodriguez or Albert Pujols dropping out of the first round. (Shandler)
2013: 44-137-.348 in 555 AB
2014: 25-109-.313 in 611 AB
Kole Calhoun: His PCL-inflated minor-league numbers and his small-sample xPX from Anaheim both point to 20 HR potential. There is $15 season here that shouldn't cost more than single-digits to acquire. (Murphy)
2013: 8-32-.282 ($6) in 195 AB
2014: 17-58-.272 ($19) in 493 AB
Matt Carpenter is going at #52. Those 11 HRs, for a corner infielder, are tepid. His value was driven by nearly 700 plate appearances and stats that were dependent on his teammates (runs, RBI). Yet he is going 20 spots ahead of Josh Donaldson. Don't overvalue. (Shandler)
2013: 11-78-3-.318 in 626 AB
2014: 8-59-5-.272 in 595 AB
Chris Carter ($5 with BA, $14 without BA) provides the biggest profit opportunity if we ignore batting average. Yes, that .220 mark is a huge sinkhole, but you can plan around it by chasing higher-contact hitters. There could be 40-HR upside here. (Shandler)
2013: 29-82-.223 in 506 AB
2014: 37-88-.227 in 507 AB
Starlin Castro: Well, this was ugly. Previously stable ct% and Spd dipped and dragged BA and SB down accordingly. xPX points to some untapped power, making a HR bump possible given his lofty AB totals. Still in growth years and has shown better skills, so a rebound is likely and a potentially significant one. UP: 15 HR, .300 BA. (Bloomfield)
2013: 10-44-.245 in 666 AB
2014: 14-65-.292 in 528 AB
Lonnie Chisenhall: This season will be viewed as a disappointment, given he was handed the 3B job and couldn't hold it. But there are signs of hope here, PX growth foremost. While his best skills were posted in a torrid 100-AB stretch at Triple-A, they're still part of his profile. Time to buy low. UP: 20 HR, .270 BA (Truesdell)
2013: 11-36-.225 in 289 AB
2014: 13-59-.280 in 478 AB
Zack Cozart: On surface, a solid follow-up to '12 rookie debut. But waning PX, big GB jump put double-digit HR in jeopardy. Low bb% and PX confirm that he won't be anything more than a .260 hitter. That leaves his wheels, which actually are pretty good but need green light. New manager could help. Expect more SB, fewer HR. (Nickrand)
2013: 12-63-0-.255 in 567 AB
2014: 4-38-7-.221 in 506 AB
Allen Craig: Slow start (no HR in April) bookended by foot injury in September kept his HR totals down. Third straight year of FB% decline also didn't help. LD% supports high BA, but h% and xBA say another .300+ BA may be a stretch. With health and skills concerns, his status as a $20 player carries a fair amount of risk. (Adler)
2013: 13-97-.315 in 508 AB
2014: 8-46-.215 in 461 AB
Coco Crisp: Power surge started in 2nd half of 2012 with 9 HR and 134 PX. Continued into 2013, with a big boost in FB% in 2nd half. But at no time was it supported by xPX, which casts doubt as to sustainability. Other concerns: inability to stay healthy, big drop in SBO, and flagging success vs LHP. Expect less power, maybe flat speed. (Adler)
2013: 22-66-21-.261 in 513 ABs
2014: 9-47-19-.246 in 462 AB
C.J. Cron: One name not be getting enough attention is Angel 2011 first-round pick C.J. Cron. Cron scuffled with a .274 BA and 14 HR in Double-A Arkansas, in the same power-suffocating venue that helped contain both Mike Trout (13 HR/353 AB in 2011) and Mark Trumbo (15 HR/533 AB in 2009). Likewise, Cron's performance wasn't representative of his plus power. And now an AFL rebound (.413/.467/.700, with 5 HR over 80 AB) leaves Cron poised for a 2014 MLB shot. (Thompson)
2014: 11-37-.256 in 242 AB
Chris Davis: Everything fell right for Davis last year and the recency bias is about the only thing pushing him up the ADPs. But can we ignore the fact that he batted just .238 in the second half? Compare the high power, low contact BPIs of Davis and Giancarlo Stanton; I consider the odds nearly the same for either one to finish in the first round (Stanton had a first round ADP last year) or in the fourth. (Shandler)
2013: 53-138-.286 in 584 ABs
2014: 26-72-.196 in 450 AB
Khris Davis: Injuries and suspensions created an opportunity, and he took advantage. 78% ct% and 212 PX in 120 AB at MIL in 2nd half; a small sample size, but an indicator that he can hold his own in the bigs. If he gets regular playing time... UP: 25+ HR. (Adler)
2013: 11-27-.279 in 136 AB
2014: 22-69-.244 in 501 AB
Corey Dickerson has everything you want to see in an end-game flyer for your draft: above-average power and speed, looming opportunity, and a favorable home ballpark. For the short-term, the line-drive heavy approach he showed in his COL debut last year may not lead to a lot of power, and while his speed grades out well, he didn't do much to translate it into SBs in the upper minors. Those are the warts on his game, but if he makes progress in either exploiting his speed or lifting the ball into the Coors thin air more often, his value could grow quickly. And if he somehow grows in both areas, look out. Like a young Gomez, this is a toolsy skill set in need of polish... which could happen at any time (or never). (Murphy)
2013: 5-17-2-.263 in 194 AB
2014: 24-76-8-.312 in 436 AB
Tyler Flowers has the inside track as the frontline catcher which could be vote of confidence for more ABs. He's never cracked .215 in a season but he's never been given consistent ABs either. Sometimes regular playing time is all it takes. (Shandler)
2013: 10-24-.195 in 256 AB
2014: 15-50-.241 in 407 AB
Todd Frazier: Batting average stopped him shy of a full return to '12 levels as h% fell back to earth, but positive signs remain: Stable power skills suggest 20 HR is a reasonable baseline, while steady Eye improvement and 2H ct% hint at further BA growth. At peak age with room for more, like... 25 HR, .265 BA (Bloomfield)
2012: 19-67-.273 in 422 AB
2013: 19-73-.234 in 531 AB
2014: 29-80-.273 in 577 AB
David Freese: A few benchmarks from 2012 he likely won't reach again: 1) 20 HR: heavy GB% stroke and hr/f regression make 10 HR a better bet; 2) .290+ BA: xBA continued to spiral in unison with PX and Spd; 3) 500+ AB: "C" health grade entering post-peak years. Pay for a repeat of 2013 rather than a return to his 2012 peak. (Bloomfield)
2012: 20-79-.293 in 501 AB
2013: 9-60-.262 in 462 AB
2014: 10-55-.260 in 462 AB
Yan Gomes: Significant improvement in ct% and continued plus power puts him back on our radar, and helped him earn consistent AB down the stretch. xBA doesn't fully validate BA gains, will need to hold on to new ct% level to keep BA out of liability range. Still, If he can keep getting his name on the lineup card... UP: 20 HR. (Rudd)
2013: 11-38-.294 in 293 AB
2014: 21-74-.278 in 485 AB
Curtis Granderson: In the two seasons prior to last year, Granderson slugged 41 and 43 HR, respectively, but it's worth noting that his xPX, after peaking at 161 in 2011, dipped to 132 in 2012 and 135 last year. Now he's leaving one of the most favorable parks for left-handed power and shifting to the National League for the first time in his career. Though he's probably still capable of a 30 HR season, it would not be at all surprising to see him unable to escape the 20s in 2014. (Pyron)
2011: 41-119-.262 in 583 AB
2012: 43-106-.232 in 596 AB
2013: 7-15-.229 in 214 AB
2014: 20-66-.227 in 564 AB
J.J. Hardy Good things happen when you put the ball in play over 520 times. Unfortunately, declining xPX and increasing GB% say HR total has nowhere to go but down. Stable skill set gives a nice floor, though his value is heavily tied to ABs. Tread carefully as he enters his post-peak years. (Bloomfield)
2013: 25-76-.263 in 601 AB
2014: 9-52-.268 in 529 AB
Bryce Harper: One of the first rules of fantasy player evaluation is "never pay for a level of performance that a player has never achieved." Here are the levels that Harper has never achieved: 23 HR, 60 RBI, 19 SB, .275 BA and $24 in roto earnings. Never touched any of those. Ever. Yes, he is very talented and yes, he could earn back this first round expectation. But I would not take that type of risk with a foundation player. (Shandler)
2012: 22-59-18-.270 in 533 AB
2013: 20-58-11-.274 in 424 AB
2014: 13-32-2-.273 in 352 AB
Matt Kemp: Off-season shoulder surgery led to slow start, then hamstring/shoulder/ankle injuries forced three separate DL stints plus an early shutdown. Best skill sign here is that xPX held up despite shoulder issues. Leg problems seem chronic; days of 30+ SB likely over. BA/power combo still provide a nice skill foundation, though. (Murphy)
2012: 23-69-9-.303 in 403 AB
2013: 6-33-9-.270 in 263 AB
2014: 25-89-8-.287 in 541 AB
Jason Kipnis: PRO: Couldn't sustain 1H power surge, but xPX validates the full-season power output; lots of LDs drove BA gains; strong SB% despite average Spd. CON: xBA skeptical of BA gains due to ct% regression; 2nd consecutive 2H collapse. VERDICT: Threat of BA regression casts doubt on a repeat; he's likely to be overvalued. (Murphy)
2013: 17-84-30-.284 in 564 AB
2014: 6-41-22-.240 in 500 AB
Adam LaRoche: It was erosion, not collapse, that turned 2012's career year into 2013's disappointment: ct%, FB%, hr/f, and h% all gave back a few ticks, yielding a big decline in end results. The lesson: Regression is a powerful force. His true skill level lies somewhere between 2012 and 2013, so set your expectations there. (Murphy)
2012: 33-100-.271 in 571 AB
2013: 20-62-.237 in 511 AB
2014: 26-92-.259 in 494 AB
Victor Martinez: Back from torn ACL and lost 2012, it was like he'd never left. Started slowly due to to unfortunate h%, roared back and then some in 2nd half when his luck turned. Even with age and inactivity, the basic hitting skills haven't changed. xPX even suggests the HR may return. Catcher eligibility likely gone for good, but... UP: 20 HR (Thompson)
2013: 14-83-.301 in 605 AB
2014: 32-103-.335 in 561 AB
Joe Mauer: Yes, Mauer will still be catcher-eligible on draft day, keeping his value afloat. But he lacks the pop to be a truly worthy producer at 1B. Spiraling ct% and D health grade makes betting on another year at last season's level a risk. No longer a lock to return top-5 value at his position - don't overbid. (Gelfand)
2013: 11-47-.324 in in 445 AB
2014: 4-55-.277 in 441 AB
Dioner Navarro parlayed a career high .300/.361/.492 line over 240 AB into a two-year deal. An unsustainable 19% HR/F drove that slugging gain, while a 6% increase in BB% helped along the OBP. Both of those situations should normalize, but a decent 0.56 Eye (career) and an upward trending PX (49-85-95-107) ensure that he will still have value in many formats. (Dodge)
2013: 13-34-.300 in 240 AB
2014: 12-69-.275 in 477 AB
Anthony Rizzo: Be ready: Narrative-seekers will point to his .218/.315/.382 slash after signing a 7-yr, $41M contract in mid-May and scream causation. But the coin didn't affect his BPI: more patience, better FB% with solid power peripherals, nearly identical BPV. Hit rate, xBA, RandVar and age all point to a rebound. Profit city. (Hershey)
2013: 23-80-.233 BA in 606 AB
2014: 32-78-.286 BA in 524 AB
Nate Schierholtz: Tempting to say power explosion was just getting out of SF, but career SLG splits - .408 at AT&T, .433 elsewhere - aren't huge, and both numbers pale to this year's. No, look closely at xPX: it says that he's done this before, and also implies that he'll give a chunk of it back. Let someone else bid on a power repeat. (Truesdell)
2013: 21-68-.251 in 462 AB
2014: 7-37-.195 in 353 AB
Kyle Seager: Solid follow-up, with bb% spike an encouraging addition. So-so BA skills limit his overall upside, but he's on the right side of the growth curve, so a high floor comes with that package, too. Power is where a profit could show: FB growth worth watching, and there's more power potential as he continues to mature... UP: 25-30 HR. (Truesdell)
2013: 22-69-.260 in 615 AB
2014: 25-96-.268 in 590 AB
Jean Segura: OPS by month: 979/904/718/671/584/552. PX by month: 109/109/78/54/47/46. Did he wear down? Or was Apr/May simply an aberration? Nothing in history suggests he owns those 1st half power skills. Needed huge 2nd half SBO or SB would've dipped. Likely overvalued - and risky business. DN: .250, 25 SB (Truesdell)
2013: 12-49-44-.294 in 588 AB
2014: 5-31-20-.246 in 513 AB
George Springer: Terrific power/speed prospect, with outstanding athleticism--and that one huge bugaboo, contact rate. HOU did well letting him develop in the minors all year, and bb% is encouraging, showing at least a clue of the strike zone. Exciting 30/30 potential, but for a while, it'll come at the expense of a low BA and lots of Ks. (Truesdell)
2014: 20-51-5-.231, 61% Ct% in 295 AB
Giancarlo Stanton: Awful April, then missed May with hammy. After that, the power mostly returned, but saw very few strikes to hit in that MIA lineup. Barring a change of address, that's likely an issue again. But make no mistake: this is still a slugger of the highest, most-frightening caliber. Grab him now while his stock is (somewhat) down. UP: 50 HR (Truesdell)
2013: 24-62-.249 in 425 AB
2014: 37-105-.288 in 539 AB
Troy Tulowitzki: When healthy, a top SS option due to steady, elite power and solid Eye. Continued fading green light means days of double-digit SB are likely over, but you don't draft him for wheels anyway. Two quibbles: .850 OPS on road reflects dependence on thin air, and has yet to post consecutive 500-AB seasons. Okay, BIG quibbles. (Nickrand)
2013: 25-82-1-.312 in 446 AB
2014: 21-52-1-.340 in 315 AB
Luis Valbuena: Low BA, repeated MLB failures will keep many away, but surging plate control, h% correction are recipes for turning historically poor BA into an acceptable one. Continued small-but-steady growth in power skills also points to a HR spike, especially if xPX or new flyball trend holds. UP: .270 BA, 20 HR (Nickrand)
2013: 12-37-.218 in 331 AB
2014: 16-51-.249 in 478 AB
Stephen Vogt: Three reasons why he'll be a solid second catcher on draft day:
1) Sept power, flyball explosion w/OAK shows some power upside
2) Good plate control in high minors
3) Caught stealing rate 5% higher than league average, so he's not a liability behind the dish.
On right side of platoon too. UP: 15 HR (Nickrand)
2013: 4-16-.252 in 135 AB
2014: 9-35-.279 in 269 AB
Neil Walker: On surface, a big fade. Reason to worry? Nope. Dip in BA was fully the result of h% swoon. Blame dearth of SB on red light; speed skills are good enough for his usual 5-10 bags. Only bugaboo is steadily declining OPS vs. LHers, but 2nd half suggests it's not reason for alarm yet. There's a sneaky 20 HR here. (Nickrand)
2013: 16-54-.252 in 499 AB
2014: 23-76-.271 in 512 AB
NEXT WEEK: Pitchers

For more information about the terms used in this article, see our Glossary Primer.
Shopping Cart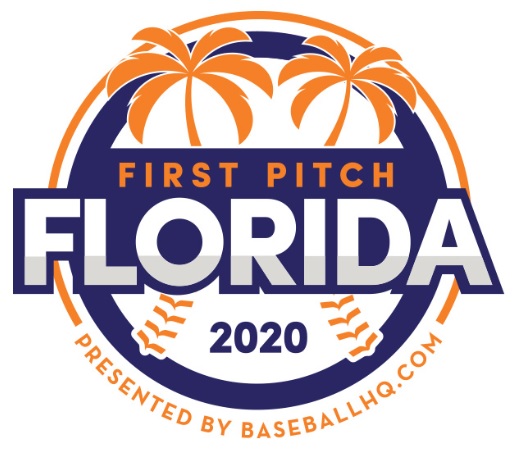 Inaugural Event!
February 28-March 1, 2020
St. Petersburg, FL
A few seats still left!