FANALYTICS: PQS Across America - FINAL WEEK
By Ron Shandler
September 23rd, 2012 10:06am
This program ends one week from today, September 30, 2012...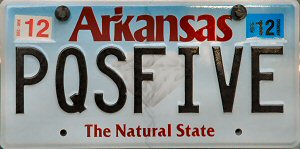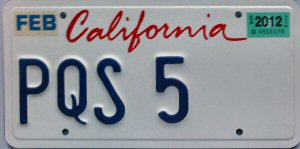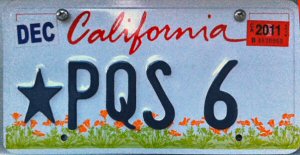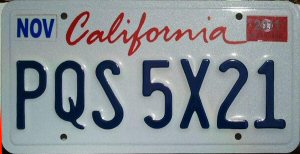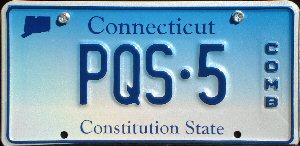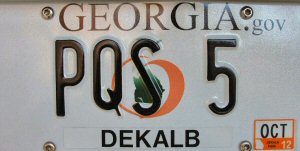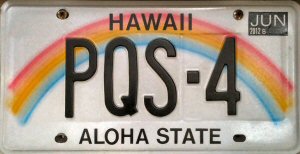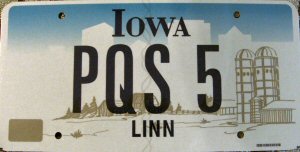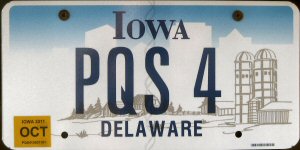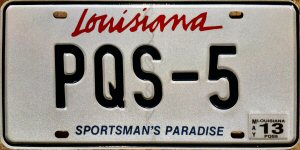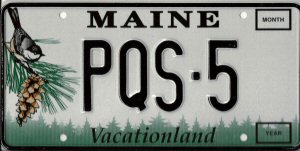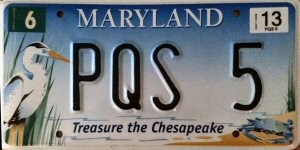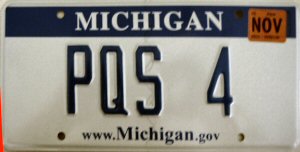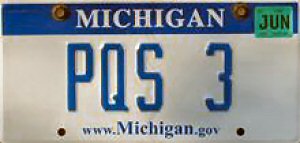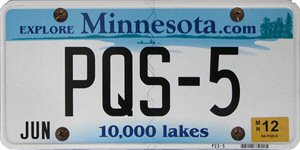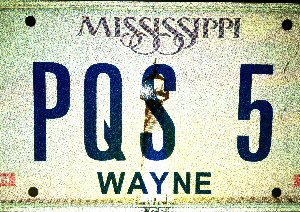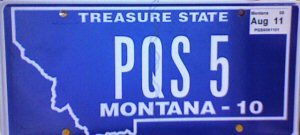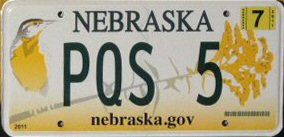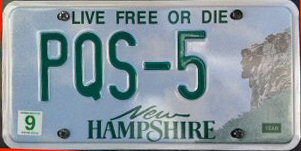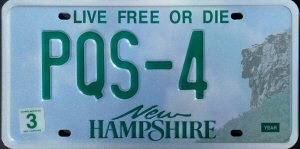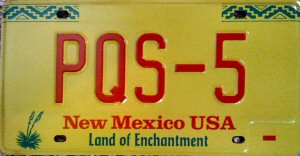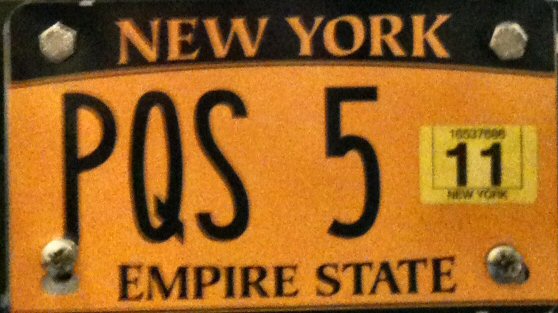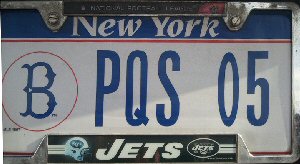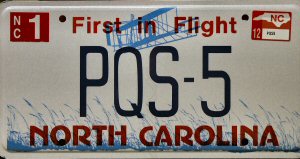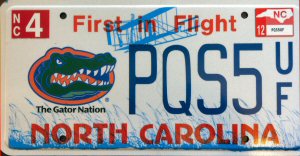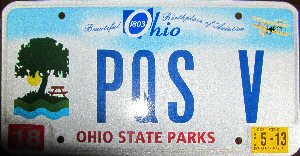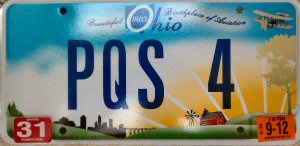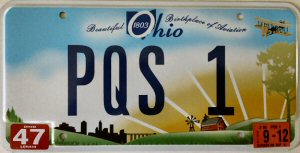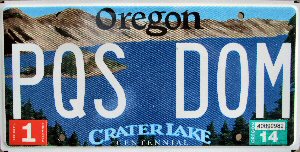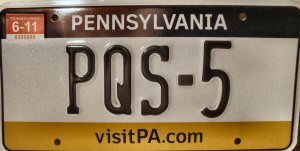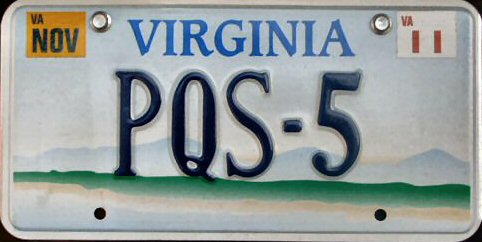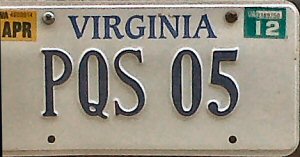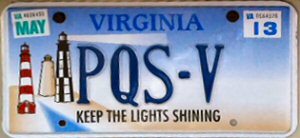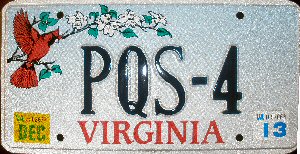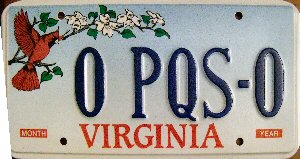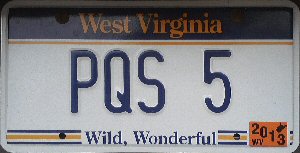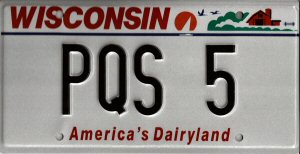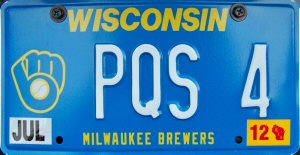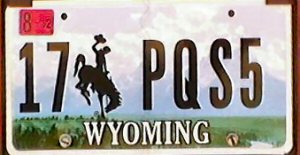 That's a whole lotta license plates, and we finally have enough to link Maine to California (Vermont came through!). For those who missed the memo on this program...
Two Octobers ago, it was time to renew the registration on my car and consider the annual question about vanity plates. My two daughters egged me on and I finally relented, but could not decide on what I wanted the tags to say. I finally settled on something that nobody would recognize... A Pure Quality Start score of 5—PQS-5.
So then I had this crazy idea. What if I challenged all my readers to go out and get a vanity plate with a PQS score on it? We could post all the photos on the BaseballHQ.com website and try to cover as many states as possible. If PQS-5 was already taken (like in Virginia), then you could get any of the other PQS scores. We'd have some fun with it. In return, I offered a free subscription or extension to BaseballHQ.com.
To be honest, I figured that nobody would respond and I'd write the whole thing off as a big joke. But less than three weeks after I put out the call, John Richards sent me a photo of his shiny, new Arizona plate... with PQS-5 emblazoned across. Four days later, Bryon Backenson dropped me a note that his New York motorcycle plate was on its way. Four days after that, Andy Smith asked if the deal was for real, and added his North Carolina plate to the mix.
I didn't think this would go viral, in a terrestrial sort of way, but that's exactly what happened. Over the past 20 months, I've received photos of PQS plates from Maine to Hawaii. When PQS-5 was already taken in their state, contributors usually just stepped down to PQS-4. But we did get a PQS-6 in California, a couple of PQS-0s, and several more creative efforts. Michael L. Berney added his initials to his Pennsylvania plate; adding MLB kept the effort in character. Dr. Lewis Winters' California "PQS 5X21" is in honor of a pitcher who has 21 PQS-5 outings in one year. And John O'Reilly paid tribute to those great pitching performances in ancient Rome with his Virginia PQS-V plate.
In an oddity, Michiganers sent me a PQS-4 and a PQS-3, but no PQS-5. Obviously, Justin Verlander has kept them all for himself.
Bloggers caught the fever as well: Viral Sub-Culture: PQS Across America
As I sit here today, we've accumulated 53 plates covering 33 states and one Canadian province.
But all good things must eventually come to an end, and now is that time. This will be the final call to participate in the "PQS Across America" program. We will wrap this up at the end of the current baseball season, publish all the plates for the last time in this winter's Baseball Forecaster, and call it a day. If you are going to participate and claim your free subscription, we need to receive the photo of your PQS-5 plate by September 30, 2012.
Here is what you need to do to participate in PQS Across America:
Purchase the vanity plate "PQS-5" in your state (or country!). If that plate is taken, purchase "PQS-4" or any PQS score down to 0. If you want to purchase a plate with a higher PQS score, go nuts.
Take a clear, straight digital close-up photograph of the plate and email the file to pqs@baseballhq.com. Make sure you identify yourself in the email and include your contact information.
When we receive your file, we will enter a one-year subscription (or extension) to BaseballHQ.com within 72 hours of receipt.
By participating in this "PQS Across America" event, you are giving us permission to post the photo of your license plate on BaseballHQ.com, and in the 2013 Baseball Forecaster.
If anyone asks what PQS-5 means, tell them that it's a system for evaluating pitching performance used at BaseballHQ.com. A PQS-5 is the best you can be and it netted you a free $99 subscription. If they look at you funny, tell them you didn't do this because it was geeky; you did it because it was profitable.
Check out your state below, and join us!
| | |
| --- | --- |
| Alabama | Regular registration fee $23 plus additional $50 for personalized plate |
| Alaska | $30 plus cost of regular registration fee |
| Arizona | Standard plates can be personalized for free |
| Arkansas | Ranges from $5 to $55, may include a donation to the group sponsoring the plate design |
| California | Ranges from $49-$98 |
| Colorado | A one-time fee of $60 upon approval and a $25 fee will be collected each year thereafter for regular personalized plates |
| Connecticut | $90 or $50-$145 for a special plate background |
| Delaware | $40 annual fee, vanity plates $40, specialty plates $35-$50 |
| Florida | $12 plus annual renewal fee |
| Georgia | Annual renewal fee $20, special plate fee $25, manufacturing fee $25 |
| Hawaii | $25 in addition to all regular fees and taxes |
| Idaho | $25 and $15 annual renewal fee |
| Illinois | $47 plus registration fee |
| Indiana | Additional $30 for personalized plates, annual personalized license plate fee of $48 |
| Iowa | $25 initial fee, $5 annual validation fee |
| Kansas | $46 plus additional vehicle registration fees |
| Kentucky | $25 personal plate application fee and $15 registration fee |
| Louisiana | $25 per year in addition to the regular registration fee, plus a one-time $3.50 administrative fee and $8 handling fee |
| Maine | $25 vanity plate fee plus annual registration fee |
| Maryland | $25 for initial plate, then $25 renewal fee in addition to standard registration fees |
| Massachusetts | $20-$50 plus regular renewal fees |
| Michigan | $30 plus standard registration fee |
| Minnesota | $100 |
| Mississippi | $31 plus standard fees |
| Missouri | $15 plus standard fee. A $15 reservation fee and EUAS (if applicable) are required for each year the plate is renewed. |
| Montana | $25 |
| Nebraska | $40 |
| Nevada | Initial cost $36, annual fee $20 |
| New Hampshire | Registration fee plus $40 initial plate fee and $4 reflector plate fee per plate ($8 for a set) |
| New Jersey | $50, in addition to the regular registration fee |
| New Mexico | $17 initially and upon each regular registration renewal |
| New York | Initial custom plate fee $50-$81.50, renewal fee: $31.25-$62.50 |
| North Carolina | Additional annual fee of $30 |
| North Dakota | $25 yearly fee |
| Ohio | $50 in addition to the standard registration and permissive tax fees |
| Oklahoma | $23 original or replacement, $21.50 renewal |
| Oregon | 2-year fee $10-$50, 4-year fee for new vehicles $20-$100 |
| Pennsylvania | $20 plus standard registration |
| Rhode Island | Backgrounds: $67.50-$81.50, Plain: Fee by weight + $90 x 2 |
| South Carolina | $30 plus the registration fee |
| South Dakota | $25 |
| Tennessee | $35 plus standard registration fees |
| Texas | $55-$195 plus vehicle registration fees |
| Utah | Personalized plate cost is determined by each plate type, but is generally $55 |
| Vermont | Additional $10 for plates and $38 fee annually along with registration fee |
| Virginia | $10 along with annual registration fee |
| Washington | $49.75 plus standard licensing fees |
| West Virginia | $45 |
| Wisconsin | $15 yearly in addition to regular annual registration fee |
| Wyoming | $30 and a renewal fee is require annually along with regular annual registration fees |
| Washington DC | $100 initial fee, $25 for replacement |
For more information about the terms used in this article, see our Glossary Primer.
Shopping Cart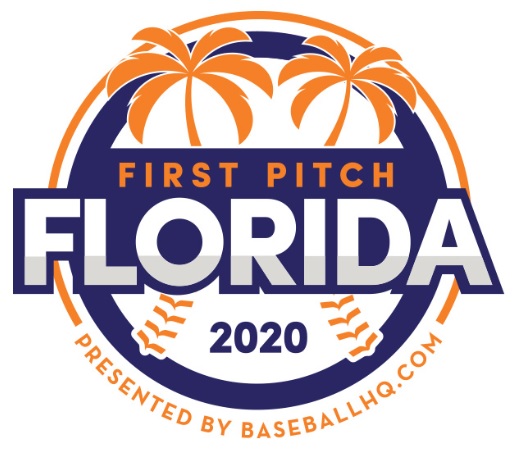 Inaugural Event!
February 28-March 1, 2020
St. Petersburg, FL
A few seats still left!