FANALYTICS: The Mega-Rebuild, part 1
By Ron Shandler
February 13th, 2015 12:07am
Two weeks ago, I wrote about the advice I have been doling out this winter. In particular, I wrote about the need to make a "contend or rebuild" commitment when you are assessing your team for the future and deciding on keepers.
In some leagues, particularly shallow formats, you can do both—contend and rebuild. But the deeper you draft into the player pool, the more you have to have a firm goal going into the season.
If you're playing to win, you have to be willing to trade Kris Bryant for the missing piece of your championship. If you're playing to rebuild, you can't be rostering players who have more earning power in 2015 than they will in 2016 or beyond.
That's the tough part. We are not programmed to go into a season embracing the prospect of finishing at the bottom. While we might intuitively know that it's a short-term sacrifice for a long-term gain, who wants to spend 2015 wallowing in or near the cellar, on purpose?
But I've done it before and this year I am doing it again. I am going to be punting 2015 in the Xperts Fantasy League (XFL). And I am going to have a great time doing it!
It's a completely different mindset, and frankly, a lot less stressful. It's nice to be able to focus on team construction and roster building without the pressure of having to move up in the standings.
This week and next, I will describe to you my own decision-making process with my XFL team. It is not a perfect case—and this league is a bit different from the norm—but you can get a sense of my thought process and hopefully benefit from it.
First, the basics of the XFL:
- 15-team mixed keeper/dynasty league, in existence since 2003
- Standard 5x5, with the exception of OBP instead of batting average
- 23-player auction each November at First Pitch Arizona
- 17-player reserve snake draft each March
- Up to 15 players can be protected each year
- Players may be kept forever with an annual $5 salary bump.
- Farm players increase $3 per year once promoted.
These last few points are important. Reserve players—especially ones who are rostered before they hit the majors (farm)—are precious. Those who become stars can be rostered for a decade, or more. For instance, the owner of Miguel Cabrera finally cut him loose this winter after selecting him in the 10th round of the reserve draft in 2003 (he would have been $60 to keep this year). Mike Trout is sitting at $13 right now, and with a $3 annual bump will likely be rostered for many years too.
The seeding for the March reserve draft is based on the previous season's final standings. Owners actively jockey for position by trading their picks, especially those in the first few rounds.
As for my team, I've just completed a five year cycle. I rebuilt in 2009, finishing 13th. From there, I finished 8th, 4th, 3rd and 3rd coming into 2014. Last June, I was once again in 3rd place, admittedly some distance from 1st, but decided to make one last ditch effort to grab a title. I traded my 1st round pick in the 2015 March reserve draft (and some garbage players—"all trades must have at least one real human on each side of the deal") for Corey Dickerson, Melky Cabrera and Anibal Sanchez.
I ended up finishing 5th.
At that point, I figure I had squeezed out as much as I could from this roster. The raises for a few top-end guys were going to price themselves out of rosterability. And so I came to the conclusion that my window to contend was essentially over.
ROSTER AT END OF 2014 SEASON

ca Suzuki,K        5      p  Ryu,H         4*     rs Worley,V     5     
ca Lucroy,J       13*     p  Hughes,P      1      rs Greene,S     5
1b Encarnacion,E  16*     p  Ross,T       11      rs Petit,Y      5
3b Beltre,A       30      p  Keuchel,D     1      rs Tropeano,N   5
ci Chisenhall,L    1      p  Shoemaker,M   5       
2b Ramirez,J       1      p  Porcello,R    8      rs Hicks,A      5
ss Rutledge,J      5      p  Kimbrel,C    22      rs Vazquez,C    5
mi Valbuena,L      1      p  Robertson,D   6      rs Uribe,J      5
of Dickerson,C     1      p  Melancon,M    1      rs Infante,O    5
of Jackson,A      13*                             rs LaStella,T   1*
of Davis,K         7      rs Richards,G    1      rs Rodriguez,S  5 
of Cabrera,Melky   6      rs Lackey,J      6      rs DeJesus,D    5
of Choo,S         25      rs House,TJ      5      rs Young,E      5
ut Lind,A         16      rs Sanchez,A    20      rs Medica,T     5

* Players originally drafted as farm (+3) 
Where to start? Well, the future typically begins with a core of low-cost, high-upside talent. I had only five players with (+3) contracts, and two of them -- Jackson and LaStella—were questionable keepers at best. Could I even find 15 players worth protecting?
I took an initial pass through the roster, adjusting all the salaries for 2015, and identified every player who I would even remotely consider protecting:
FIRST PASS KEEPERS (in bold)

ca Suzuki,K       10      p  Ryu,H         7*     rs Worley,V    10     
ca Lucroy,J       16*     p  Hughes,P      6      rs Greene,S    10
1b Encarnacion,E  19*     p  Ross,T       16      rs Petit,Y     10
3b Beltre,A       35      p  Keuchel,D     6      rs Tropeano,N  10
ci Chisenhall,L    6      p  Shoemaker,M  10       
2b Ramirez,J       6      p  Porcello,R   13      rs Hicks,A     10
ss Rutledge,J     10      p  Kimbrel,C    27      rs Vazquez,C   10
mi Valbuena,L      6      p  Robertson,D  11      rs Uribe,J     10
of Dickerson,C     6      p  Melancon,M    6      rs Infante,O   10
of Jackson,A      16*                             rs LaStella,T   4*
of Davis,K        12      rs Richards,G    6      rs Rodriguez,S 10 
of Cabrera,Melky  11      rs Lackey,J     11      rs DeJesus,D   10
of Choo,S         30      rs House,TJ     10      rs Young,E     10
ut Lind,A         21      rs Sanchez,A    25      rs Medica,T    10
I managed to squeeze out 17 potentials, but boy was this a questionable lot. Then I reminded myself, "which of these players is going to have value to me in 2016 and beyond?" That completely changes the framing of the discussion.
The 2015 season is irrelevant. I don't care if every one of these players goes belly up in 2015 so long as they are potential keepers beginning in 2016. And so I realized that this roster was not going to cut it. I had to make some trades before the November draft.
I set a few goals:
1. Target 2016 to start climbing back, so minimize the number of longer-term prospects. Some of the other owners dig deep and roster high school and college players, and some succeed in doing so, but I don't want to try to predict that far into the future. I think it is possible to begin the march back to contention with only one rebuilding year.
2. Protect as little salary as possible so I can maximize my available draft budget. I have plans to leverage the draft to further build my core and I will need as much of my $260 budget available to me as possible on Draft Day.
3. Find more (+3) contract players who are early in their careers and show signs that they might stick around. As noted earlier, (+3) contracts are precious, so prying those types of players away from other owners can be costly. Still, there are a few (+3) players who haven't quite broken out yet, but could. Those would be my targets.
4. Be open to turning 1-2 very good keepers into 3-5 nearly-as-good keepers. That might mean giving up some of my prime players, but I really wanted to go into the draft with 15 solid keepers.
5. Improve my seeding in the 17-round March reserve draft. Admittedly, seeding can be a bit overblown. For instance, last year I selected Phil Hughes in the 4th round, Mark Melancon in the 9th and Dallas Keuchel in the 14th -- and Abraham Almonte in the 1st. However, when rebuilding, some of the best young talent goes early. And I had traded away my first round pick back in the summer.
I hate saying that anyone is "untouchable" but I did not want to move Lucroy, Encarnacion or Ryu, the three proven (+3) players who could form part of the core for the next 3-5 years. There would be no reason to start completely from scratch. A few others would be tough to move too, but I had to keep my trade options open.
So I put out a call to the other owners, offering up eight of my prime keeper candidates (and some lesser ones, because you never know who might have a man-crush on Luis Valbuena) in exchange for (+3) guys, farm players and March picks.
I went back and forth on a few possibilities and ended up making this deal:
I dealt Corey Dickerson and my 9th round March pick for Wil Myers ($7*), Mark Appel (farm) and a 3rd round March pick.
It was tough to trade Dickerson, but it was a 1-for-2 plus a March upgrade. Yes, both Myers and Appel have warts, but both have potentially high upside as well. And all we've seen from Dickerson is one great year. Would he still be great in 2016 when I needed him? (It's always comforting to rationalize.)
A few days later, another owner put out a call, offering either Marcus Semien or Rougned Odor—both $4*—for a March upgrade. I did not want to downgrade a March pick, but these were just the types of players who are prime 2016 commodities. I dealt my 6th rounder for Odor.
Here is my general philosophy when it comes to draft picks: they are overrated. Their value is as a speculation on what might be available at any given point, which adds a layer of uncertainty to the already inaccurate forecasting process. I'd much rather have a real player, one who I know will perform within a certain range, than the possibility that some other player might be available when it's my turn to pick.
That said, I'd much rather have a first rounder than a 5th rounder. But giving up a 6th rounder for Odor—a real player with upside—was a no-brainer.
And so...
FINAL KEEPERS

ca                        p  Ryu,H         7*         
ca Lucroy,J       16*     p  Hughes,P      6      
1b Encarnacion,E  19*     p  Richards,G    6  
3b Chisenhall,L    6      p  Keuchel,D     6      
ci                        p  Shoemaker,M  10       
2b Odor,R          4*     p        
ss                        p        
mi LaStella,T      4*     p  Robertson,D  11      
of Cabrera,Melky  11      p  Melancon,M    6      
of Myers,W         7*                   
of                       fm  Appel,M        0*
of             
of             
ut 
Using the 2015 glasses that we'd normally be looking through, this group is overwhelmingly mediocre. But its sole purpose is to be the beginning of the 2016 planning process. 2015 be damned. The 15 players cost me just $119, leaving my draft budget at $141 for nine players.
Why did I decide to keep these players?
Despite their current salaries, my most expensive keepers—Lucroy and Encarnacion—would still have reasonable salaries in 2016, and even 2017. Cabrera, Robertson and Shoemaker might not be rosterable past 2016, but could be used as trade bait.
It would potentially be cost-effective to keep everyone else for at least two years, and for some, much longer. Admittedly, a few players are no more than speculations, but since 2015 is irrelevant, why not? I would not ordinarily keep Chisenhall, but what if his first half of 2014 presaged some projectable skill? And while LaStella looks like he'll never post usable fantasy stats, I'll give him a year or two at that salary and contract to see if there's anything more there.
A few that I tossed back...
I've owned Austin Jackson since he was a farm player but it was time to cut him loose. He would be a $19 keeper by 2016 and that was not worth me tying up his $16 salary for this year. Khris Davis was a thought, but he only earned $10 last year, so keeping him for $12 now with an eye towards $17 next year did not seem prudent.
And I really like Tyson Ross and Rick Porcello, but they would be $21 and $18, respectively, in 2016. That made them anywhere from "highly speculative" to "pretty much useless" to a rebuilding team now.
NEXT WEEK: The rebuilding process continues at the XFL Draft in Arizona last November, and into the winter...

For more information about the terms used in this article, see our Glossary Primer.
Shopping Cart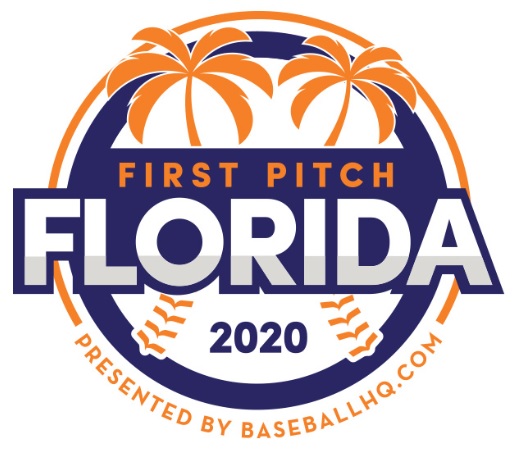 Inaugural Event!
February 28-March 1, 2020
St. Petersburg, FL
A few seats still left!