FANALYTICS: The market-driven draft
By Ron Shandler
January 23rd, 2015 12:05am
One year ago, I wrote that I came out of the Fantasy Sports Trade Association Experts League draft thinking, "Wow, I really like this team, top to bottom." It's rare that I come out of a draft that confident, and many of you wrote in to remind me that such unbridled optimism is the kiss of death.
Wouldn't you know it, the team finished a strong 2nd, even taking small title hopes into the final weekend. This was all despite having drafted Prince Fielder in Round 2.
Well, Brent Hershey and I were back in Las Vegas last week and fully confident that the same draft approach would yield at least repeatable results.
The underlying concept is simple. There are only two pieces of information you need: your projections and everyone else's projections. Well, okay—it's not that easy getting everyone else's projections, but Average Draft Position (ADP) rankings can be a reasonable proxy.
The bottom line is that it's all about the marketplace. It doesn't matter that you think Bryce Harper is a 5th rounder if all the other owners think he should go in Round 2. However, if you think Chris Davis is going to have a big bounce back year, it's very important to know that none of the other owners would touch him before Round 10. The difference between your projection and market expectation is all that matters.
So, with the benefit of some early ADP results from the National Fantasy Baseball Championship (NFBC), I prepared a player ranking list constructed around exactly when I would be willing to take every player in this 13-team mixed 5x5 draft.
Here is my spreadsheet. (Excel file)
I assembled this spreadsheet by slotting each player into a draft round based on their BHQ projection, then added their respective ADP from the NFBC ranking list. That provided me with a range of expectation for each player—projected vs marketplace. Then I went back and evaluated each player individually, deciding the round in which I would be willing to pick him.
When the projected and ADP rounds matched, then it was an easy call. The tougher calls were when there was a large variance between the values. For players who we projected significantly better than the marketplace, I'd slot them in a round or two before their ADP round (see the 2012 article on the "PUSH" system). When the marketplace was selecting a player much earlier than our projection, I had to decide whether I needed to go with the market (which was the case in many position scarcity calls) or slot the player into their projected round (and resign myself to not likely getting them).
In the final step, I sorted all the players by my target round. This resulted in a varying number of players slotted into each round.
Last year, I had only nine players slotted into Round 1. Those were the only players I really felt comfortable drafting that high. But I had 16 players slotted into Round 4. This year provided more of a challenge:

        No. players
        I'd be willing         Actually
Round   to draft here    Cum.  drafted   +/-
=====   ==============   ====  ========  ===
  1           9            9      13      -4
  2          12           21      26      -5
  3           6           27      39     -12 
  4          13           40      52     -12
  5          20           60      65      -5
  6           8           68      78     -10
  7           8           76      91     -15
  8          23           99     104      -5
  9          10          109     117      -8
 10           9          118     130     -12
 11           9          127     143     -16
 12          13          140     156     -16
 13          15          155     169     -14
 14          14          169     182     -13
 15           9          178     195     -17
 16          16          194     208     -14
 17          13          207     221     -14
 18          12          219     234     -15
 19          14          233     247     -13
 20          10          243     260     -17
 21          14          257     273     -16
 22          11          268     286     -18
 23          11          279     299     -20
 24          13          292     312     -20
 25          14          306     325     -19
 26          10          316     338     -22
 27           8          324     351     -27
 28          10          334     364     -30
 29          47          381     377      +4

This chart looks like a disaster waiting to happen. Pretty consistently throughout, I was willing to draft far fewer players in any given round than needed to come off the board. This deficiency built up quickly; I was drafting nearly a full round behind the field before the first beer was gone, and two rounds behind the field by the end-game.
This looks like I set myself up for an unsurmountable burden. But I didn't. Here's why...
If you live on the edge like this, you have to be very confident that your players are going to be there. As a proponent of Total Control Drafting (i.e. Step 1 - Identify your targets; Step 2 - Get them), I expected that I'd be able to navigate the marketplace with my chosen targets.
Each round was composed of a bunch of players I had ranked at par compared to their ADP, a bunch that I was able to hang back on and a bunch that I'd be reaching for. If the supply started to dwindle, there was always a few players in the subsequent round that I could tap into.
But more than that, this plan assumes—and quite correctly!—that the other owners will have valued players differently, so much so that my limited pool in each round was never depleted. Routinely, other owners selected players that were one or more rounds behind where we stood in the draft. At one point, in the middle of the 12th round, I noticed there was still a handful of players that I had targeted to draft in Round 9.
The end game reflects the reality that players are going to be drafted that are not even on my list. Experience has shown that some owners will always go off the grid (err ... my grid). By the end-game, upwards of 20%-30% of the picks are players I had no interest in. So it was no surprise when someone thought Gavin Floyd had value in a 13-team league, Byron Buxton was a must-have and Alex Rodriguez was worth a speculative flyer. Perhaps they're all correct, but none of them were even close to making my list.
For every player drafted who was not on my list, I picked up a player on the +/- above. So when you see me 30 players behind by round 28, I see that as 30 players potentially selected that did not make it onto my list at all.
And in the end, a full 45 players were left undrafted from my target list, with names appearing as early as round 23!
So how did it all go?
Here are the complete draft results.
Here is the BaseballHQ team, which was seeded #3:

Rd  Player        Pos    Prj  ADP  Target  Mayberry
==  ============  =====  ===  ===  ======  ========
 1  Abreu,J       1b       1    1     1    4155 ACF
 2  Desmond,I     ss       3    2     2    4425 AAB
 3  Marte,S       of       3    2     3    4535 BBB
 4  Kluber,C      sp       6    3     5    5405 BAC
 5  Lucroy,J      ca       3    6     5    3255 BBC
 6  Jansen,K      rp       8    5     5    5530 BAA
 7  Mesoraco,D    ca       4    7     6    4035 ADD
 8  Carter,C      dh       5   11     6    5125 ABA
 9  Arrieta,J     sp       6    9     8    4405 DCB
10  Harrison,J    3b,of    7    8     7    3445 ACD
11  Revere,B      of       8   10     9    0555 CBA
12  Murphy,Dan    2b      11   12    11    2245 BAA
13  Stroman,M     sp      11   14    13    4303 ADB
14  Martinez,JD   of       7   10     9    4235 BCD
15  Machado,M     3b      12   12    12    3345 CBA
16  Bogaerts,X    ss      20   13    16    3215 ACD
17  Quintana,J    sp      15   17    16    3205 AAA
18  Gregerson,L   rp      19   23    22    4321 BCA
19  Keuchel,D     sp      19   20    19    4105 AAB
20  Alcantara,A   of,2b   16   17    16    4525 ADA
21  Porcello,R    sp      24   22    22    3105 AAB
22  Pearce,S      of,1b   13   18    17    4235 DDC
23  Giles,K       rp      17   22    21    5511 AFF

24  Norris,Dan    sp      44   39    39    2501 CFF      
25  Syndergaard,N sp      33   26    30    4401 AFA
26  Bundy,D       sp      53   32    30    1201 FFF
27  Plouffe,T     3b      20   22    21    3125 BBA 
28  Finnegan,B    sp      47   41    29    4400 AFF
29  Rodon,C       sp      51   nr    51    2300 AFF 

The key here is to look at our projection (Prj), the ADP and where we were targeting each player, then compare to where we actually drafted them (Rd). So when we were asked why we drafted two catchers so early, it was mostly driven by the marketplace; Lucroy was selected in our target round, Mesoraco a round later than target.
Some other questions we've been asked:
Why Jose Abreu at #3?
I was looking for an initial boost in scarce HRs and batting average in the first round, potentially a 30-100-.300 hitter. There were only two players that met that criteria for me; Abreu and Paul Goldschmidt. I could have gone either way, but there were two variables that swayed the decision for me. First was Goldy's hand injury, despite the pronouncements of health. Second, I'm just not convinced that there will be 100 RBIs available to him in the D-backs lineup. So I went with Abreu, who seems to be healthier and in a potentially better lineup.
What player was your best pick?
Based on BHQ projections and the ADPs, it has to be JD Martinez. We projected him as a 7th rounder and the ADPs have him going in the 10th. So when our 14th round pick came up and he was still there, it was a no-brainer. Machado, Bogaerts, Alcantara and Pearce were also good gets.
Worst pick?
The marketplace gives and the marketplace takes. Getting a jump on the shallow catcher pool drove the Lucroy-Mesoraco picks, but drafting #3 also makes you vulnerable to missing out on other runs. The second closer pool depleted enough that we decided to reach a bit for Luke Gregerson in round 18. I normally don't draft three relievers, but it made sense to grab Ken Giles in the 23rd round as some possible insurance. Odds are there will be others available during the season.
Was the Revere/Carter tandem deliberate?
A little bit. As you can see from the projections and ADPs, I was targeting Carter's big power bat, but the availability of the speedy Revere was a happy marketplace gift. Many people don't like these one dimensional players, but they can be useful when pieced together. If we were to add the projections of this duo and divide by two, you get two players projected for 21 HR, 66 RBI, 23 SB and a .270 average. That essentially gives me Ian Desmond (round 2) and two near-clones, in rounds 8 and 11.
All those minor league pitchers in the end game? Really?
A few things came into play here. First, I looked at the reserve players drafted by most teams over the years and very few of them had an impact by season's end. With a January draft, odds are that a handful of undrafted players will create a flurry of early FAAB activity and the reserve guys are the first ones to be cut. Ordinarily, I would have drafted some backup arms with a clear path to innings, like AJ Burnett, TJ House or Jon Niese. I wanted to do better than a bunch of easily cuttable players.
Second, who were the biggest undrafted impact players last year? It was guys like Collin McHugh, Matt Shoemaker and Jacob DeGrom. These days, dominating pitchers are being pushed to the majors faster than ever. It made sense to attack here preemptively.
Finally, the Mayberry scores indicated that we were a little soft in strikeouts. Since Brent has a deep minor league knowledge, I turned over the reigns to him for the final six rounds. At that point, the marketplace was a lesser concern; we just needed to get some hard-throwers with good upside and at least a decent path to the majors.
Any other underlying themes here?
Yes—power, power and more power. And health. You'll note that 60% of the batters we drafted have a Mayberry power score of 4 or 5. An extreme 87% are 3 or higher. And 83% of the active roster has a health grade of A or B.
And that's that. I have to say it again: I really like this team, top to bottom.

For more information about the terms used in this article, see our Glossary Primer.
Shopping Cart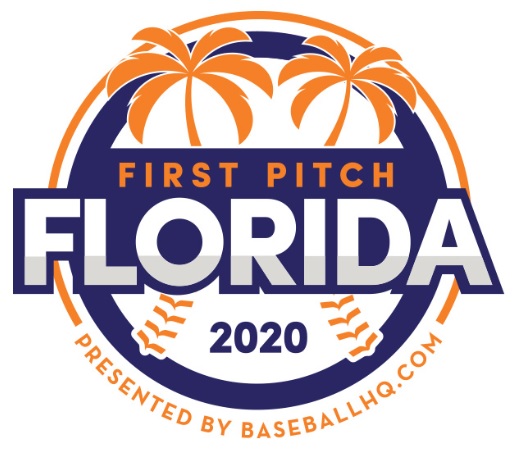 Inaugural Event!
February 28-March 1, 2020
St. Petersburg, FL
A few seats still left!