FANALYTICS: The July League—Early lessons learned
By Ron Shandler
July 11th, 2013 11:05pm
Lesson #1: Don't commit to fielding a team in each league before knowing how many leagues there will be.
Okay, so I decided to run a few test leagues to see the feasibility of the one-month-league concept. I expected that I might be able to fill maybe two or three 30-team leagues, at best. So I prepared three different team rosters.
I was not prepared to field teams in 18 leagues.
The good news is that more than 400 people signed up for nearly 500 teams. After eliminating the invalid rosters, we've netted out at 371 owners and 444 teams in 18 leagues. That's all good news for the interest in the concept, particularly since there are no prizes.
The bad news is that I am running 18 teams in addition to my regular fantasy workload.
And I'm on vacation next week.
For everyone who entered this competition hoping to kick my Trout-less butt, have at it.
Lesson #2: A mid-season league forces us out of our routine.
Three months into the season, we have all carved out regular habits when it comes to running teams in our regular leagues. Adding this July league seemed like fun, but now we have to remember a whole new set of rules. Like deadlines.
By July 5, I had already received at least a dozen desperate emails from folks who thought the Monday and Friday deadlines were "first pitch." The deadlines in this league are at noon. I found myself in the same bind this past Monday when 11:00 am rolled around and I realized I had but one hour to update 18 rosters.
Several of you pleaded your case, noting that missing a deadline in a one-month league is more critical than missing a deadline in a full-season league. Point taken, though I think the concern might be a bit inflated. I guess the lesson is, "don't miss the deadlines." The other takeaway: maybe I should move the deadlines for next time.
Lesson #3: You have to check the pitching schedule.
When I assembled my teams, I was just looking for pitchers who I believed would be good bets to have a solid month of July. I looked at their peripherals, how they fared in June and their team's schedule. What I neglected to look at was when each pitcher was scheduled to take the mound.
So I was blindsided when I set my first rosters, only to find that nearly all the starters on several teams were scheduled to throw the following weekend. Yes, it was fun to see line scores for five starters this past Sunday. It was not fun to see empty pitching boxes for most of the in-week series.
Lesson #4: You can't account for all contingencies.
As much as I tried to construct rosters that would provide both flexibility and injury insurance, it's really impossible to do everything with only seven reserve spots. You have to pick your battles in this game.
If you want to make sure all your positions are covered in case of injury, you are probably going to put your pitching staff at risk.
If you want to maximize your pitching options, you are probably going to leave yourself vulnerable to offensive injuries.
If you try to draft several multi-position players to cover your injuries, you are going to be praying for an extraordinary month of productivity from the likes of Martin Prado, Matt Carpenter and Ryan Doumit.
If you try to draft a large core of mega-stars and backfill with the cheapie Yasiel Puigs and David Prices, you are still going to bear the risk of injuries to expensive, irreplaceable players and underperformance from the cheapies.
Rotowire's Jeff Erickson suggested that you should just forget the injury risk. Anything can happen in a month, so you just try to draft as healthy a team as possible. It's more important to construct a roster for maximum productivity and flexibility. That's certainly one approach. I wonder... for all the teams that drafted the pricey Carlos Gonzalez, how worried were you about his injury history?
Lesson #5: This game is truly going to be a work in progress...
...and that's a good thing. I've received a ton of emails from folks who either love or hate the salary cap format, the stat categories, the player pricing, the roster sizes, the transaction frequency and on and on. I think the foundation is here for something very good, but all the input I'm receiving is extremely helpful.
For those participating, I'll be sending out a formal survey in about a week and a half. For those not participating who are becoming more intrigued, I'm hoping we can incorporate all the inputs and put on another game for September.
Stay tuned.

For more information about the terms used in this article, see our Glossary Primer.
Free Weekly eNewsletter
The industry's #1 analytical weekly e-mail newsletter is ABSOLUTELY FREE!
More Information
Shopping Cart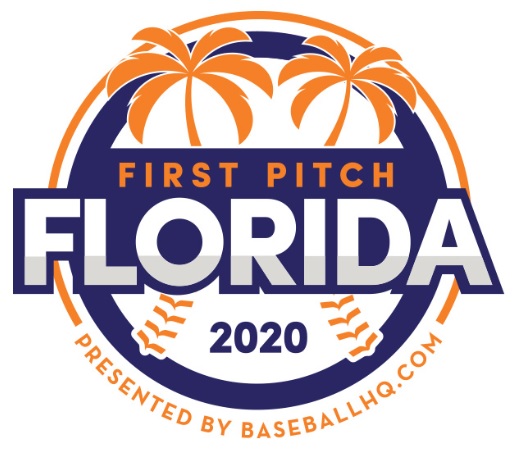 Inaugural Event!
February 28-March 1, 2020
St. Petersburg, FL
Early-bird registration now open!