FANALYTICS: J.P. has a big day
By Ron Shandler
July 31st, 2014 11:04pm
This past Tuesday, J.P. Arencibia went 4 for 5 with two home runs, two doubles and seven RBIs. And all I could do was sit back and shake my head.
You see, I came out of the XFL experts league draft last November with Arencibia as my #2 catcher, an end-game $1 filler. He was not the guy I really wanted, however. I really wanted Geovany Soto for that $1 spot. But defending champ Trace Wood said "$2" when my opening bid went to "going twice."
So Arencibia was my consolation prize, a player who might give me a few home runs but at potentially significant cost. The XFL is an OBP league.
During the winter, I tried to rationalize his presence on my roster. He had averaged more than 20 HRs per year over the previous three seasons. His contact rate had always been around 70%, still below average but better than the sinkhole levels possessed by Alex Avila and Jarrod Saltalamacchia—catchers who went for more money in the draft ($15 total, in fact).
And who could forget his last full season in the minors? It was 2010—just four years ago—when he hit 32 HRs, batted .301 and had a .359 OBP. Okay, it was Las Vegas, where the air is almost as thin as Denver, but still. I'd take 80% of that.
And he was 28, a great age to take a step up. When Arencibia was signed by the Texas Rangers last December and would now be in an even better hitters' park than Toronto, I could only think of one thing: "This could be a $1 coup."
Well, things went south in a hurry. First, Texas designated Geovany Soto as their frontline backstop, relegating Arencibia (now "JP", my fingers are tired of typing) to a backup role. In a 15-team mixed league, an MLB team's #2 has little value.
Then JP made the most of his limited opportunities by batting .133 over his first 60 AB. With one HR. The Rangers rewarded his fine effort with a free ticket to Round Rock, Texas. Round Rock, of course, is the home of Dell Computers; apparently the Rangers needed an upgrade.
Meanwhile, my team's second catcher slot had become a "backstop-by-committee" as I rotated through such excellent game-callers as George Kottaras, Gerald Laird and JP. I finally managed to grab Kurt Suzuki as a free agent. But with the unyielding limitations of a 40-man roster, I had to cut someone to make room.
It was a tough decision to let JP go. I'm not kidding. The mountain of rationalizations that I had built over the winter were still real. I was essentially cutting ties with all that upside because of one bad stretch of 60 at bats.
We never draw conclusions from such a small sample size.
But there it is.
Of course, one bad deed should not go unpunished and JP let his displeasure known. Over barely 200 AB, he hit 14 HRs and batted .279 along with a .320 OBP. Analysts wondered whether there was something in Round Rock's water supply. Or maybe it was that this Austin suburb was just living up to its billing as the 7th best American small city in which to live.
It was, back in 2008, anyway.
So JP earned a recall to the majors... where he promptly hit .160 in his first 25 AB, albeit with 3 of his 4 hits clearing the fences. All those games were on the road. But returning to that good ol' Texas home cooking was just what the doctor ordered. In his first four games back in Arlington, he hit a robust .286.
Still, nobody was taking notice as he came to the plate on Tuesday night.
Now, anyone an write off a single game as an aberrant performance, good or bad. But JP doubled twice and homered off of Brandon McCarthy, who is no slouch of a pitcher. Then, in his first time ever facing Dellin Betances, he greeted the Yankees' uber-reliever by hitting a grand slam. It was only the third round-tripper Betances had allowed all year, and only the third time in 47 outings that he allowed more earned runs than innings pitched.
The twitterverse shifted into full gear, alternately marveling and discounting that evening's heroics. Never too far from any commentary was the fact that the Rangers had scored 11 runs and still lost the game.
But JP's present and former owners had to take notice.
Those owners fall into three general categories:
There are those who drafted him and somehow decided to keep him—albeit stashed away—even after Texas sent him on that 45 minute flight to Round Rock. When JP was recalled, these owners probably left him on reserve. After all, odds are their catcher and 1B needs were already filled during JP's minor league exile.
Whether or not these owners had JP active on Tuesday, they still look like geniuses.
Then there are those who selected or FAABed JP from the free agent pool two weeks ago—on purpose—on the speculation that he might be semi-productive as a fringe cornerman or as an upgrade from their current #2 catcher.
(I know a few of these people personally. Larry Schechter FAABed him for $2 in Tout Wars ($100 budget); there were three other bidders, including me. Larry had him active last week. In the FSTA experts league, Ray Flowers FAABed him for $11 ($1000 budget); there were no other bidders. Ray had JP active as well.)
Odds are good that those owners who deliberately FAABed him—again, not by accident—might have enjoyed JP's Tuesday performance. Even bigger geniuses.
And finally, there are owners like me, who drafted him, cut him and had to watch everyone else reap the benefits of this possible resurgence, capped by Tuesday's performance.
Now, I know that Newton's Third Law states that, "for every action, there is an equal and opposite reaction." Thus, I can once more invoke this mantra:
We never draw conclusions from such a small sample size.
It's an easy rationalization for an "opposite reaction." However, there is one more mantra worth invoking:
Once a player displays a skill, he owns it.
Maybe JP will top out as a quad-A player. Maybe the move out from behind the plate will transform him into a super-1B/DH type. And Texas is a great place to hit.
Personally, I think we could see some fireworks from that bat over the next two months. In between about 100 more strikeouts. Ya takes the good, ya takes the bad.
JP Arencibia is a $1 player in the August games at ShandlerPark.com. If you're a believer, perhaps that allows you to invest in Jonathan Lucroy ($23) or Carlos Santana ($19) to fill out your catching corps. Lots of options. Complete details here. Deadline this Sunday for the August games.
For more information about the terms used in this article, see our Glossary Primer.
Shopping Cart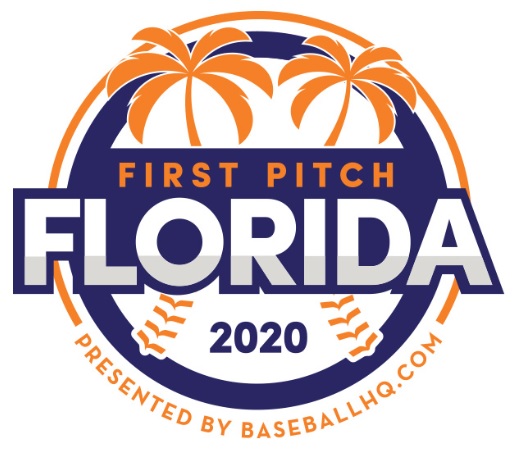 Inaugural Event!
February 28-March 1, 2020
St. Petersburg, FL
A few seats still left!