FANALYTICS: Join a July monthly league!
By Ron Shandler
June 20th, 2013 11:05pm
It's time to give this a shot.
I've been writing about monthly leagues intermittently over the past year. I think this is an intriguing concept, and having played in such a league for five months now, I can personally attest to its allure.
I look at it this way...
I love traditional, full-season leagues as much as anyone. In the right format, they provide a terrific challenge and fun experience. But I also have to admit that managing losing teams can be a drag. Maybe I'm caving to a shorter attention span and need for immediate gratification, but I'd like to have a supplementary pursuit that is just as fun and challenging.
But for me, the daily games are a false panacea. Yes, many of you find them to be lots of fun, but my attention span isn't that short. And while these games are hyped as being "no commitment," the truth is that you have to play them fairly regularly in order to do well. That can be as labor-intensive as a traditional league.
There are two key elements of fantasy gaming where daily games fall short of what I want in my fantasy experience:
1. Performance projectability. Yes, your results will reveal the skill involved if you play enough days. However, on any given night, the only thing that is more projectable than in a traditional league is who is going to play. Individual performance is highly volatile.
If you bet on Justin Verlander beating Zach Britton in a traditional league, this week's upset would be barely a blip on the radar. In a daily contest, it's game over.
2. Standings races. In daily games, you set your roster and at the end of the night, see where you finished. There are no standings to follow. There is no roster management. There are no pennant races. In short, the day-to-day drama of standings-watching in traditional leagues is gone.
So, that's why I keep coming back to some type of hybrid format. A monthly game maintains the time-phased management of a full-season league while providing more immediate results.
And like I said, I've been playing it since last summer. This season, I won April. I won May. I am right now in dead last in my June league, but even with just a week left to go, I am still confident I can work my way back into a money spot.
So I decided it was time to open this up to all of you.
We are going to run a bunch of test leagues for the month of July. You are invited to participate. Invite all your friends as well; they don't have to be BaseballHQ.com subscribers.
The incidentals:
Game format: To keep things relatively simple for this initial foray into monthly gaming, we will be running a salary cap game. Everyone will fill out their roster(s) individually, selecting players from a price list. The total prices for all players must stay under a salary cap.
Roster construction: Each team will have a 30-man roster -- 23 actives and 7 reserves. Positions will be standard roto - 2 CA, 1B, 3B, CO, 2B, SS, MI, 5 OF, UT, 9 pitchers, 7 reserves at any position
Salary cap: The budget for all 30 players will be $300. The prices will be based on 2013 performance to date. That means Chris Davis is going to be expensive to own at $41 and David Price is going to be an interesting $1 speculation. You want Miguel Cabrera? You'll have to cough up 17% of your budget ($51).
Stat categories: This will be a 4x4 league with the categories of HR, SB, OBP, (R+RBI-HR), W, Sv+Hld, K, ERA. It's a bit of a hybrid configuration, however, we have used these categories in the Rotisserie500 leagues with good success.
Free agents: There will be no free agent access. The 30 players you draft are the 30 players with which you will play out the month.
Roster management: Intra-roster moves (reserve-to-active and active-to-reserve) can be made twice weekly, Mondays and Fridays at noon ET. Essentially, you'll be setting your active roster for each major league series. This opens up an entirely new set of decision points.
For instance, how many of your seven reserve players should be backups in the event of injuries to your starters? Should you try to maximize those spots by rostering starters with multi-position eligibility? Is it worth finding players with strict platoon advantages?
With twice-weekly transactions, some of your starting pitchers won't be throwing in a particular series. Do you leave them active as dead spots or do you stock your reserve with additional starters? Or do you stock your reserve with high-skilled relievers for even greater flexibility?
And as with every Rotisserie roster, do you go Stars & Scrubs or Spread the Risk? A monthly league with a limited roster changes the dynamic.
League sizes: Each league will have 30 teams. We will fill each league on a first-come, first-served basis. I won't run a league with fewer than 20 teams.
Important Dates
Player price list available: RIGHT HERE, RIGHT NOW (Excel file)
Team sign-up will begin: This Tuesday, June 25. Further details here. Links will appear in next week's column here as well.
Deadline to enter teams: Sunday, June 30, 9 PM ET
Opening Day: Monday, July 1
First transaction deadline: Friday, July 5, noon ET
Season ends: Sunday, August 4*
* I've extended this an extra week since we'll be losing most of All Star week.
These leagues will be free to play. Enter as many teams as you'd like. There will be no prizes, though. I want you to try out the game because you are intrigued by the concept, not because there's a cash carrot at the end of the month.
Once again, sign-up details will first appear on my personal site this Tuesday. Next week's column here at BHQ will include the relevant links as well. In the mean time, download the player price list and start experimenting with potential roster configurations.
Next week, I'll take a deeper look at the price list and talk about potential strategies for roster construction.
Also, since this is a test, I would encourage any feedback you have. Suggestions, comments, complaints... send a note to july@ronshandler.com.
For more information about the terms used in this article, see our Glossary Primer.
Free Weekly eNewsletter
The industry's #1 analytical weekly e-mail newsletter is ABSOLUTELY FREE!
More Information
Shopping Cart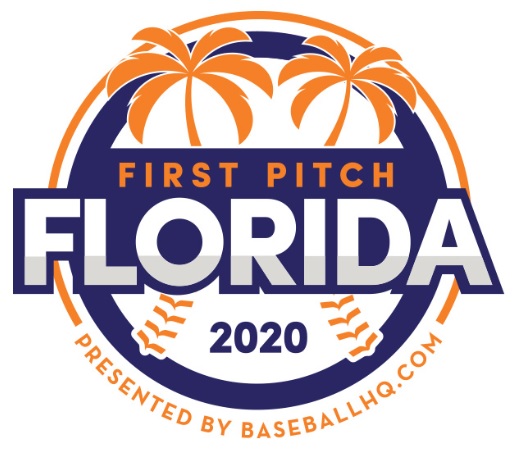 Inaugural Event!
February 28-March 1, 2020
St. Petersburg, FL
Early-bird registration now open!