FANALYTICS: The ever-volatile first round
By Ron Shandler
September 4th, 2014 11:04pm
We trumpet the research every March: "Since 2004, our success rate in projecting which players will earn first-round value is only 36%."
This is discouraging; one would think the very best players would be the most projectable. But every year, we're only able to nail little more than five of the projected top 15 players.
This year's first round would seem to be yielding one of the poorer ROIs. After all, 15 of the the ADP top 20 have spent time on the disabled list and another two have underperformed. But context is everything, and the declining offensive landscape has made even the most outwardly disappointing performances a bit better than they may seem.
At present, just four players from the pre-season top 15 are earning first round value, a level of futility matched only in 2006 and 2012. But in reality, 10 of 15 have fared reasonably well and there have been only four true disasters. Assuming things stay pretty much where they are over the final month, let's review:
1. Mike Trout: Despite the potential for him to post his first sub-$40 season of his career, Trout has held his value better than any other hitter. He is currently ranked 5th. The oddity here is that #5 represents the highest ranking for a power hitter this year. That's how much things have changed.
2. Miguel Cabrera has yet to crack 20 HRs, making this only the second time in his career that he might fail to hit at least 30. Still, he's currently ranked 17th. While we've gotten used to him regularly appearing in the top 15—he's finished there seven times in the last nine years—he's not that far out of range from expectation.
3. Paul Goldschmidt was having a fine season when he got hurt. Currently ranked 29th, a return to health should restore his ranking in the first round next year.
4. Andrew McCutchen has missed some time to injury but that has not greatly affected his first round earnings. He's currently ranked 13th.
5. Carlos Gonzalez: It will be interesting to see where some of these perennially injured players end up going in next year's drafts. For CarGo, not only did he make several trips to the DL, he also performed poorly when he was on the field. Currently ranked at #358, he could well drop to the 3rd or 4th round next year.
6. Clayton Kershaw: The most astounding part of his season is that he is currently ranked 2nd despite missing all of April. He will become the first pitcher since we started tracking ADPs in 2004 to earn first round value for four consecutive seasons. And he never finished lower than #6 during that time.
7. Chris Davis' plummet to earth should have been no surprise for people who fight hard against the recency bias. Of course, we didn't think he'd enter September earning 16th round value.
8. Ryan Braun: Until he returns to his vintage levels, there will always be the specter of PEDs hanging over his head. His current #59 ranking is not horrible, but you never want to draft a player in the first round when you could have gotten him at the end of the 3rd. Which is where he might well go in 2015.
9. Adam Jones is hanging onto much of his value at #25 right now. Back in the spring, I made note that his roto earnings had increased in every year of his career. How is that holding up? Well, the trend coming into 2014 was $8, $16, $18, $23, $29 and $32. His owners should be perfectly happy with this year's $28 so far.
10. Bryce Harper: As always, "never pay for a level of performance that a player has never actually achieved." Despite his current #348 ranking, Harper has shown some life in August and might even finish strong. Of course, this would be the worst thing that could happen. Everyone will take his strong finish to mean he'll finally have that long-awaited breakout in 2015. Another first round ADP would not surprise me. Ugh.
11. Robinson Cano: It's tough to describe this season as a disappointment when he's still earning close to $30. Yes, the power is down, but his stat line looks remarkably similar to those he put up in the first few years of his career, which were fine. Oh, and his current rank is #20, which is no slouch.
12. Hanley Ramirez: The question is always, "Which is real and which is the outlier?" When he batted over .300 in about 300 AB last year, everyone thought he had reclaimed the lost productivity of pre-2011. In fact, it was just an outlier; 2011-2012 was his true performance level. And now 2014 (currently ranked #123).
13. Jacoby Ellsbury is currently ranked #12. Yay, marketplace!
14. Prince Fielder: Landed on the DL in May and was lost for the year.
15. Troy Tulowitzki: If only he could stay healthy. Where do you think he goes in 2015? Note that his earnings over the past three years have ranked him in the deep hundreds in 2012, and #51 in both 2013 and 2014. He has not seen 500 ABs since 2011 and has never posted back-to-back 500-AB seasons over his 8-year career.
It's interesting to compare this to my similar analysis last winter. That first round list was compiled a month before Opening Day so the order is a little different but you can see why I'm pretty happy with our projective efforts this year.
The remarkable thing about 2014's rankings thus far is that there are three pitchers in the top 15 and they are coming in at #2, #3 and #4 -- the highest pitcher ratings since we've been keeping track. Kershaw is at #2, followed by Johnny Cueto and Felix Hernandez. Kershaw has carved out his permanent role there, but Cueto and Felix continue a stream of different pitchers earning first round value each year.
2013: Kershaw, Max Scherzer, Matt Harvey
2012: Kershaw, R.A. Dickey, Justin Verlander, Fernando Rodney, David Price
2011: Kershaw, Verlander, Roy Halladay, Cliff Lee, Jered Weaver
2010: Halladay, Adam Wainwright, Felix Hernandez
2009: Tim Lincecum, Dan Haren, Zack Greinke
2008: Halladay, C.C. Sabathia
2007: Jake Peavy
2006: Johan Santana
Who else is earning first round value in 2014 as we move into the home stretch?
Jose Altuve is lapping the field at #1 right now. Earning $49, he is $4 ahead of Kershaw and nearly $10 ahead of the players at #2-#5 (Cueto, Hernandez, Trout). If he hangs onto the top spot, he will be the first #1 speedster since Jose Reyes in 2006.
Giancarlo Stanton is at #6, which should not surprise anyone who remembers that he had a first round ADP in 2013.
Jose Abreu debuts at #7, followed by first-round newcomers Victor Martinez, Michael Brantley and Dee Gordon. Last year's #10 earner, Carlos Gomez (though ranked 21st in the ADPs) is currently at #11. Ellsbury and McCutchen follow. In the final two spots are Billy Hamilton and Hunter Pence.
I thought I'd take a ridiculously preliminary wild-ass guess as to who I would place in 2015's first round. In coarse-sandpaper-rough order...
1. Mike Trout
2. Andrew McCutchen
3. Giancarlo Stanton
4. Clayton Kershaw
5. Paul Goldschmidt
6. Carlos Gomez
7. Jose Abreu
8. Adam Jones
9. Anthony Rizzo
10. Madison Bumgarner
11. Miguel Cabrera
12. Jose Altuve
13. Robinson Cano
14. Jacoby Ellsbury
15. Edwin Encarnacion
It's all yours now. Have at it.
For more information about the terms used in this article, see our Glossary Primer.
Shopping Cart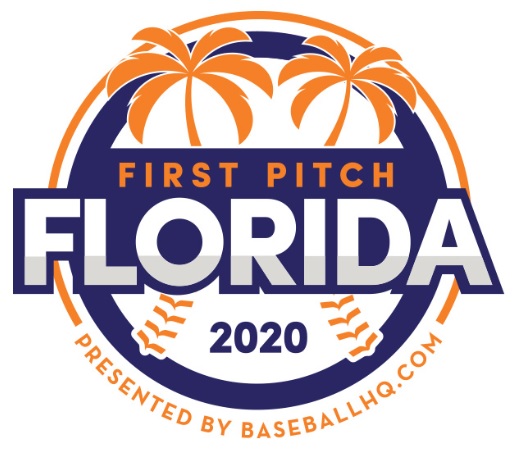 Inaugural Event!
February 28-March 1, 2020
St. Petersburg, FL
A few seats still left!