FANALYTICS: A critical analysis of the first-round/$30 player pool, a redux
By Ron Shandler
February 27th, 2015 12:06am
The facts are the facts: our success rate for projecting which 15 players will earn the most roto-value in any given season is about 35%. That's terrible.
Lately, I've been hearing a growing din of apathy. So what? Who cares? Nobody expects players to finish exactly where we pick them anyway. Still, Internet discussion became contentious when I chose Jose Abreu over Paul Goldschmidt as the 3rd overall pick at the FSTA Experts draft, and when Todd Zola selected Anthony Rizzo at #7. Does it matter?
It does matter, at least a little. Yes, you can overcome a bad first round/$30 pick, but it just makes those six months more challenging. Brent Hershey and I drafted Prince Fielder with our 2nd round pick in the FSTA league last year and still finished in second place.
There are probably a good 20-25 players who merit at least some consideration for a berth among the top 15. But it's not about who deserves to be there or who has the highest likelihood of earning first round value. It's all about who the marketplace likes. For you—yes, YOU!—that marketplace consists solely of the other 11 or 14 or however many owners in your league.
Where you draft a player—or what you pay for him—is strictly his acquisition cost in your particular marketplace. It doesn't matter if every industry tout says that Matt Kemp is a $20/late 3rd round pick. If you live in San Diego and Kemp will cost $25/2nd round pick, that's his price tag. You need to decide whether you are willing to pay. It's like anything else; if you're hungry, you can buy a $2 burger at Wendy's or a $7 burger at Five Guys. It's your choice.
So, ADPs and rankings only matter if they drive the selections of the other owners at your draft. Any rankings produced here at BaseballHQ.com are projections of what we think will happen, not necessarily how you should draft. And any list that I provide just incorporates more of my own personal biases.
Those three lists, as of today (well, mine was as of last fall):

     ADP            Baseball HQ     Forecaster pp 8-9
    =============   ============    =================
1   Trout,M         Kershaw,C       Trout,M
2   Stanton,G       Trout,M         McCutchen,A
3   McCutchen,A     Hernandez,F     Kershaw,C
4   Kershaw,C       McCutchen,A     Goldschmidt,P
5   Cabrera,M       Goldschmidt,P   Gomez,C
6   Goldschmidt,P   Gomez,C         Hernandez,F
7   Abreu,J         Altuve,J        Brantley,M
8   Gomez,C         Cabrera,M       Marte,S
9   Bautista,J      Sale,C          Altuve,J
10  Encarnacion,E   Abreu,J         Cabrera,M
11  Hernandez,F     Tulowitzki,T    Cano,R
12  Rendon,A        Brantley,M      Ellsbury,J
13  Altuve,J        Jones,A         Abreu,J 
14  Jones,A         Bautista,J      Stanton,G
15  Rizzo,A         Stanton,G       Jones,A/Rendon,A
We already know that this is 65% wrong.
Mike Trout is the consensus #1—BaseballHQ's valuation is only a smidge behind the pitcher—but that only means he has the highest odds of earning this level of productivity. Still, he is not without warts coming into 2015. He batted only .263 in the 2nd half last year—under .275 in every month except two—thanks to difficulty handling high heat. The ability of this 23-year-old to adjust will determine his 2015 fate. Do note that his $54, $47, $38 earnings trend does indicate overall value erosion even while individual elements of his game continue to excel.
However, there is a non-zero probability that he does not earn back your investment. This is not another "Shandler Hates Trout" rant; it's reality. It's the same reality that eventually bounced Albert Pujols and Alex Rodriguez from the first round back in a time when we thought it inconceivable. If we approach each season as a blank slate—as we should—there are others who are interesting speculations at #1. More on that next week. Moving on...
Any of Giancarlo Stanton, Andrew McCutchen or Clayton Kershaw are grabbing the spot behind Trout, and with Miguel Cabrera's recent optimistic health report, expect him to start popping up there now too.
The most prudent pick is McCutchen, as he has demonstrated consistent and high level skills. The safest pick, however, might be Kershaw. From a pure risk-reward perspective, he deserves to be here, but from a tactical fantasy perspective it's always better to go with a batter. Four projectable counting stats versus really only one for a starting pitcher. Pitching is so deep these days that you can build a near-Kershaw clone out of spare parts from later rounds.
Stanton could be huge if we knew for sure that he's not going to be spooked by high inside pitches. He's a professional, he's getting paid a ridiculous amount of money (really, what does anyone need with $300 million?), so we'd hope his performance is a given, right? And Miggy has gotten about as close to a clean bill of health as we could hope for, right? Big names, big potential, but "hope" is a commodity that always goes for $5 more than value at the draft table. So neither are guarantees, especially this high in the draft.
The Paul Goldschmidt/Jose Abreu dilemma is a real one. Goldschmidt has an established track record, but is coming off a hand injury (though with a positive health report). He's also going to be in a lineup that, well... look for yourself:

Arizona Diamondbacks
Top 10 projected OBPs
---------------------
Goldschmidt,P   .396
Ross,C          .333
Laird,G         .329
Lamb,J          .320
Pennington,C    .314
Pollock,AJ      .312
Hill,A          .311
Peralta,D       .309
Inciarte,E      .307
Tomas,Y         .303
Yes, that's Cody Ross and Gerald Laird with the 2nd and 3rd highest projected OBPs on the Diamondbacks. For Goldy, I'm thinking, 25 HRs, 55 RBIs.
Abreu is not perfect—there is plenty of potential for downward regression—but I count at least four regulars with a projected OBP north of .335. His half seasons last year were a Jekyl/Hyde affair, but even if he settles in at 75% of one or the other, we'd be looking at a 37-HR, .280 hitter or a 22-HR, .310 hitter. I'll take either one.
Carlos Gomez gets only conditional love even though, over the past two years, he's put up more total HRs and SBs than Trout -- 121 to 112. Yes, his peripherals are shakier and his team does not supply him with as many runs and RBIs, but drafters should not be agonizing over where to pick him.
Gomez is about as safe a pick as you can get. The only other one in that class is Adam Jones, who gets even less love. When it comes to first round picks, what variable other than "skill" and "safety" is important? You draft "potential" in the first round only if you play in a "first place or no place" league. Otherwise, you spend the big bucks on players who can—at absolute minimum—be guaranteed to return par value. Profit comes later.
Who else is there with that skills/safety profile?
Despite my aversion to first round pitchers, Felix Hernandez does meet the acid test. Even if he doesn't earn top 15 value, his floor is very high. Edwin Encarnacion is pretty close as well. I don't see anyone else on the above three lists who is a slam dunk. Everyone else has warts or baggage, from injury concerns, to deficiencies in track record or consistency.
Jose Bautista has risen onto many first round lists on the strength of last year's performance. But he was a sub-.260 hitter in the previous two injury-shortened seasons. 2014 looks like a spike; at 34, I think 2015 has regression written all over it.
I've written a few things about Jose Altuve, both supporting and discounting his potential to repeat as a first-rounder. It's a toss-up, really. I've compared him to Jose Reyes repeating in the Top 15 in 2007 after finishing #1 overall in 2006; some of you have noted that Reyes had at least some power too. That's true, but in today's depressed offensive environment, any hitter with .300 potential who is a significant contributor in another category is first-round material.
That said, I'd still much rather have a power hitter. A big bat immediately provides a boost in three counting stats—HR, RBI, Runs—while Altuve boosts two—SB, Runs. Admittedly, his SB contribution is considerable, but you can amass a near-comparable steals clone with late round spare parts. Just like Kershaw.
Anthony Rendon versus Robinson Cano? Do you pick the rising talent with the limited track record or the established, post-peak veteran who might be in decline? ADPs always tend towards the shiny new thing, but I think the risk inherent in both pushes them out of the first round for me. And given the importance of power these days, and his age, I'd probably push Cano down a little further.
Anthony Rizzo has been slowly rising up the ADPs, perhaps in part due to Todd Zola's #7 "reach" in January's FSTA draft and his analysis of the Cubs' first-baseman. This is a reasonable pick in this league, where nobody ever remembers who finished in 2nd place (I speak from experience, having finished #2 four times).
But when market value exceeds projected value, you need to either stand down or fully embrace the risk. For me, this is not a decision I want to be making in the first round.
It's odd (to me, anyway), but Michael Brantley has proven that he can earn first round value, posting a skills profile last year that supported his performance, and yet he's going several spots after Rizzo. I would agree with that assessment on a "long-term upside" basis but the first round has to be about proven production. Brantley has proven it; Rizzo—who barely finished among the top 20 batters last year—hasn't.
"Never pay for a level of performance that a player has never actually achieved." Haven't we learned anything from Bryce Harper? Apparently not, because...
Troy Tulowitzki had a first round ADP in 2011 (#4), 2012 (#5), 2014 (#15) and is going #16 in 2015. Troy Tulowitzki has never posted first round earnings. Never. Tulo has also managed 500 AB only three times in his 8-year career and not since 2011. And this is someone in the first round discussion—yet again??!
Jacoby Ellsbury has made three appearances in the Top 15 in his career, so we know he has the chops. But he seems to be the guy who is being pushed down the ADPs to make room for all the shiny new things. After two injury-free seasons in which he averaged 13 HRs, 45 SBs and a .285 BA, one might think he'd get more love.
Finally, my outlying Starling Marte pick. This was purely a reflection of my belief that he has first round upside, but nobody should be drafting him that high. Gauge your marketplace to see how long you can wait. I got him at pick #29 in the FSTA draft; he's been going earlier in some drafts though his current ADP is #35.
Let's summarize...
Tier 1a: These are the players for whom I am 75% confident will earn first round/$30+ value and who I would be comfortable drafting that high...
Mike Trout
Andrew McCutchen
Jose Abreu
Carlos Gomez
Adam Jones
Edwin Encarnacion
Tier 1b: These are the players for whom I am 75% confident will earn first round/$30+ value but who I would not likely draft that high for purely tactical reasons (but would draft in the 2nd round)...
Clayton Kershaw
Jose Altuve
Felix Hernandez
Tier 2: These are the players for whom I am 50% confident will earn first round/$30+ value and I would draft if all the players in Tier 1a are gone...
Giancarlo Stanton
Paul Goldschmidt
Miguel Cabrera
Anthony Rendon
Michael Brantley
Jacoby Ellsbury
Tier 3: These are the players for whom I am less than 50% confident will earn first round/$30+ value and would only consider in the 2nd round or later...
Jose Bautista
Robinson Cano
Anthony Rizzo
Troy Tulowitzki
According to the above, there are 12 players who I would be comfortable drafting in the first round. What if I'm in a 15-team league and they are all gone when it's my turn to pick? That would be disappointing, for sure. But if I have control over my seeding, I might compare my selections to their ADPs and try to get a slot where at least one of them would be available. For my list, knowing that Brantley and Ellsbury have second round ADPs, I'd be pretty much covered.
And again, this entire exercise is intended to help us maximize those 35% odds.

For more information about the terms used in this article, see our Glossary Primer.
Shopping Cart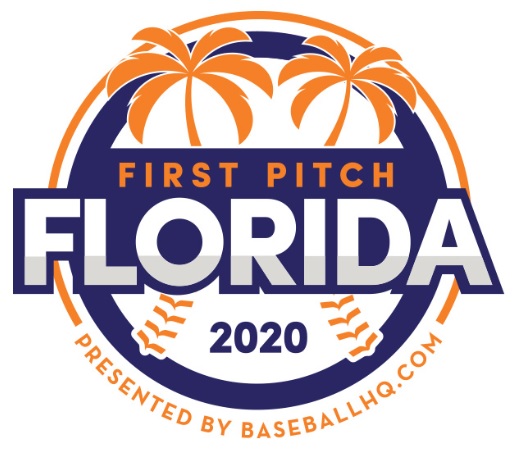 Inaugural Event!
February 28-March 1, 2020
St. Petersburg, FL
A few seats still left!