FANALYTICS: 2015 Draft Radar—Pitchers
By Ron Shandler
March 13th, 2015 12:05am
Same exercise as last week, except now with pitchers. Re-read that piece, if only for the caveats and the brief discussion of Miss Data Pubs.
Before I start writing this (and I haven't yet; this is only the second paragraph), you should know that it's not likely going to be anywhere near as long as last week. It doesn't have to be. When it comes to batters, we need to scratch and claw for any reasonable edge to identify guys who might exceed or fall short or expectation. Pitchers are different. You could blindfold me, spin me around 10 times and ask me to throw a dart at a target 50 feet away.... and odds are I am still going to hit a rosterable arm. They are everywhere. (There goes another one now—QUICK, step on him!—don't let him get away!)
That is not to say that pitchers are without risk. Just like Clayton Kershaw spent April on the disabled list last year, any individual arm among the multitudes could break down at any time. As much as the Yu Darvishes and Cliff Lees are dropping in our ranking lists, you can be sure that there are dozens more Carlos Rodons and Noah Syndergaards bubbling up from the primordial sludge.
And I do mean dozens. And I do mean sludge. Because one year ago, it would have been inconceivable that pitchers like Collin McHugh and Jake Arrieta would have been wildly profitable, let alone even rosterable in the deepest of leagues.
So, when it comes to pitching, don't sweat it. Even in AL-only leagues where it seems like there's nothing left. The bell curve is skewed completely in your favor. Grab your blindfold and darts, and just take a shot. If you miss, there are going to be 20 more in the free agent pool next week.
But He's Clayton Kershaw
There was a time when Roy Halladay and Pedro Martinez were automatic first round/$30 players. But even they fall short in their earnings longevity when compared to Kershaw. He's finished among baseball's top six players for four years in a row.
It seems inconceivable that he'd finish anywhere else. Four years of recency bias can really dig in its heels. But let's speculate on who might eventually unseat him.
Hmmm.
Sorry, I can't come up with anyone. Someone is out there, though, somewhere.
But we can speculate on the possible paths to Kershaw's eventual demise, that one day soon when he plummets to... well, probably the second round.
How do we know that Kershaw's injury last year didn't serve to boost his overall numbers? Is it possible that it allowed him to maintain a higher level of performance over a shorter period of time? How do we know that this might not become a prelude to an annual DL visit? Or a late season fade? After all, he has averaged 220 IP annually in the five years since his age 22 season. C.C. Sabathia, a pitcher whose workload always seemed excessive for someone so young, averaged less than 200 IP per year during roughly the same age range.
And if we are to identify a flaw—any flaw, anywhere—it might be in Kershaw's average pitch count trend over the past five years: 106, 105, 105, 104, 101.
Surely, that's a harbinger for the coming apocalypse. Go nuts.
Finding the Flaw
Well, that Kershaw exercise was fun. Maybe it's easier to find a flaw in some established commodities than uncover the next Collin McHugh. If nothing else, these might give you pause when you are deciding whether or not to go the extra buck...
Cody Allen stepped up his game and posted peripherals comparable to some of the Tier 1A closers. But there are two potential flaws... his control rate edging higher (3.2, 3.3, 3.4) and his fly ball rate doing likewise (37%, 45%, 48%).
Alex Cobb is the anointed ace of the Tampa staff, but there is one data point of concern. I really like my aces to have a track record of pitching more than 166 innings in a season. Cobb has thrown 136, 143 and 166 IP.
Johnny Cueto had a huge season, one that's just begging for some regression. But one flaw is a 4-year high fly ball rate of 35%, 38% in the second half. Being a fly ball pitcher is not necessarily a bad thing, but every time Cueto has posted a level over 35% in the past, his ERA his been over 3.60.
I searched and searched and found a flaw in Felix Hernandez's data set (though admittedly, I'm not sure if this is really a bad thing or a good thing disguised as a bad trend). His average pitch counts have been in a consistent decline since 2010: 110, 109, 104, 102, 101 (and 99 in the 2nd half). Ordinarily, I might consider that a pitcher of his caliber might just be throwing more economically, but his concurrently rising strikeout rate (8.4, 8.6, 8.7, 9.5, 9.5) makes it look like he's not going as deep into games. Any stamina decline is likely at the margins anyway.
Everyone seems to think that the Braves are crazy for not trading Craig Kimbrell while they are in rebuilding mode. I'll echo that. Lots of potentially bad trends here: walk rate (2.0, 2.7, 3.8), first pitch strike rate (71%, 56%, 58%), ground ball rate (49%, 47%, 41%).
Cy Young winner Corey Kluber can't have any flaws, can he? Well, I guess I'd have a little bit of concern over the spike in his usage. He went from 147 IP to 236 IP and his average pitch count went from 88 to 103 (106 in the 2nd half). Might not mean a thing, especially since he's on my FSTA team.
The Pirates did a good job fixing Francisco Liriano but there is one flaw remaining that could derail future seasons. His first pitch strike rate has been below 60% for four years, and when you look at his walk rates during that time—5.0, 5.0, 3.4, 4.5—2013 looks like the outlier. He could struggle this year.
Recency Bias All Stars
I have to admit; I've been taken in by Jake Arrieta. He's only been "this good" for 157 innings, though I think I'm still hanging onto memories of when he was the future of the Orioles rotation (with Brian Matusz and Chris Tillman... who combined for a 4.66 ERA over 330 IP in 2010). Does a 2.53 ERA over 157 innings trump a 5.42 ERA over the previous 300 innings?
By the same token, does a 1.40 ERA over 90 innings trump a 4.98 ERA over the previous 215 innings? As much as we're all anxiously waiting for the Yankees to officially name their closer, I look at Dellin Betances and wonder if this was just his "Fernando Rodney 2012" season. The follow-up will still be goodly, not godly.
Actually, Zach Britton was also supposed to be part off that turn-of-the-decade Orioles rotation. But we also have to ask whether 76 innings of 1.65 ERA trumps a 4.76 ERA in the previous 250 innings. Still, as long as umpires continue to call strikes at the shoelaces, Britton's 75% ground ball rate will keep him duly employed in 9th innings everywhere.
A.J. Burnett is 38; we can't change that. But he's already proved that PNC Park is a good fit for his skills set, so I'm a little surprised at how little love he's been getting in drafts ($9 in LABR; ADP of 321). Yes, last year's 4.59 ERA is pretty bad these days, but his 3.81 xERA was at least closer to league average.
Carlos Carrasco went for $20 in LABR, thanks to a 1.61 ERA in the second half last year (4.11 in the 1st half). Yes, he has skills but I'd really like to see him maintain that over more than 134 innings.
Miss one little season with Tommy John surgery and suddenly everyone forgets that you were a former first round pick (#1 overall!) who just posted a 1.92 ERA with stellar skills in your last season. Luke Hochevar is sporting a cool 51st round ADP of 760.
It's as if Justin Masterson is a fantasy persona non grata these days. Yes, last year was HORRIBLE (with a capital everything), but a 3.83 xERA, 8.1 strikeout rate and 64% strand rate say, "maybe not so much." This is after going 14-10, 3.45 ERA with a 104 BPV in 2013. He went for $2 in LABR and has an ADP of 398 (27th round). He's on the Red Sox now, a team that knows talent (not a team like the Phillies, that finished #122 among 122 pro teams when it comes to the use of analytics; Boston finished 5th). Short, short memories.
Last year in Tout Wars, I purchased Danny Salazar for $17 on the strength of his late season performance in 2013. He was terrible and got demoted. He was better later in the season but the damage had already been done. One year later and again Salazar is coming off a strongish finish. HQ's Dave Adler bought him for $13 in LABR. That's $4 worth of wisdom.
How can you overvalue a journeyman reliever with pedestrian peripherals who hurls his first near-200 IP season at age 34 and notably runs out of gas in the second half? Yet the Tigers traded for Alfredo Simon (and it's seh-MONE, not SI-mon) and I'm seeing fantasy leaguers giving him real value (though he did not get purchased in LABR).
My XFL Targets
I've written about my rebuilding XFL team and how the 2015 season is irrelevant. All my decisions will be made with an eye to 2016 possibilities. So I will be conducting a good deal of pastanalysis (tossing spaghetti against the wall to see what sticks), especially with pitchers. Here are a few names of low-to-no-cost arms that I'll be looking at for my 17-man reserve list.
Brett Anderson was actually on my team back in the day when his arm was still attached. But as much time as he's spent on the DL, his innings have actually been pretty good. His 5-year xERAs have been amazingly consistent (3.55, 3.50, 3.47, 3.36, 3.55) and his strong ground-ball tendency (60%-plus) plays anywhere.
There was a time when Chad Billingsley was a worthy #1 in Dodger Stadium and Kershaw was just the footsteps behind him. Still just 30, he's now in Philadelphia during a time when W.C. Fields might have reconsidered his alleged epitaph. There will be innings to be had.
Clay Buchholz went for $5 in last weekend's LABR leagues. While his ERA has bounced around relentlessly, his xERA has been more stable (3.31 and 3.99 the last two years). His 95 BPV in the second half has me hoping we might see Dr. Jekyl and not Mr. Hyde in 2015.
Reportedly, Nathan Eovaldi has one of the fastest fastballs in the land, but his 6-14 record and 4.37 ERA left him unrostered back in November. His 3.90 xERA, sub-2.0 walk rate and 63% first pitch strike rate make him more intriguing on the Yankees.
I suspect that not too many of the owners are going to be in on Ivan Nova since he's probably not going to be usable until the second half. But his xERA trend going into last season (4.64, 4.03, 3.95, 3.57) showed a pitcher with skills growth. He might have some value for me in 2016.
One might think that I'm giving away my edge in this league by announcing the guys I'm looking at. But there is so much pitching out there that it hardly matters if all the above arms get snatched up. And this is a useful lesson anyway because odds are most of the other owners are reading this right now thinking, "I have no interest in Shandler's crap." Everyone has their own unique pool of interesting end-game players.
Bullpens
I'm not going to write much about this, but I will leave you with two thoughts to ponder.
1. You should just read Doug Dennis' work here. He's been writing about bullpens since Rob Dibble was in diapers. What's more, he punted saves at last year's LABR experts league draft and still ended up finishing first in that category. There is nothing that I could tell you that he could not tell you better.
2. Refer to item 1.
Pitchers Who Defy Classification
I'm not sure what to do with Zach Duke. I might ordinarily have slotted him in with the Recency Bias guys, but it seems like nobody is buying his 2.45 ERA season, despite solid support metrics. His ADP is 649! In a 15-team league, that's the 44th round! Is it because he's now on the White Sox, he's a lefty and everyone expects that David Robertson is going to get all the saves? Answered my own question.
After coming off of back-to-back 50-save seasons, Jim Johnson posted [hyperbole] the most shocking collapse in the history of western civilization [/hyperbole]. But one thing stares out at me from his data set... the only metric that was completely out of whack was his 5.9 walk rate. He just lost home plate. (And his car keys.) Yet, his first pitch strike rate—a leading indicator for control—was a solid 63%. Less than 10% of pitchers with a 63% rate have a walk rate as high as even 3.3. But 5.9?? What happened? Did he get ahead of hitters, get cocky and then get wild? Something's not right which leads me to believe this had to be an aberration.
Mike Leake is an "average" pitcher. He's never been on any of my teams and I probably never considered him because of his pedestrian strikeout rates. He went for $3 in LABR and his ADP is 350. But note his xERA trend (4.00, 3.93, 3.45) and his average pitch count trend (88, 90, 94, 97). Last year's 6.9 strikeout rate and 53% ground ball rate make him almost palatable. But $3 is a steal.
Over the past three years, as Lance Lynn's average pitch count has gone up (86, 102, 105) his strikeout rate has gone down (9.2, 8.8, 8.0) and his xERA has slowly risen (3.58, 3.63, 3.81). It could mean nothing; it could mean something. With Cardinals pitchers, it's usually nothing, but as is fantasy owner, it could be something.
Brandon McCarthy is going to have a monster year. That is all.
I hope the Giants aren't counting on Jake Peavy too much. His disturbing trends include xERA (3.82, 4.00, 4.12), WHIP (1.10, 1.15, 1.28), walk rate (1.7, 2.0, 2.2, 2.8), strikeout rate (8.0, 7.5, 7.0) and average pitch count (109, 103, 101). Admittedly, he pitched better in San Francisco than he did in Boston, but that was a small sample size.
This year, we are going to find out if park effects are powerful enough to reverse a declining skills trend in a 30something pitcher. PETCO was a good landing place for James Shields, but his trends are concerning: strikeout rate (8.8, 7.7, 7.1). average pitch count (110, 108, 107), percent of dominating starts (70%, 71%, 65%). "So Ron, where would you put your money, on the ballpark or the skills trend?" I think I am going to put my money on... the ballpark.
What do you do with Masahiro Tanaka? The decision process was described best by Todd Zola during the recent First Pitch Forum tour. It's a risk-reward commitment you have to make. We don't know when Tanaka is going to have TJS. It could be next week, in three months or five years from now. Either you're in or you're not. If you're in, you bid full value, or whatever it takes to get him, while fully accepting the risk that you could take a total loss. If you're not willing to accept that, you just pass. There is no middle ground here; this is not a $10 pitcher. You have to view him as either giving you $20-$30 of value or giving you nothing. Perry Van Hook paid $15 for him in LABR, which is going to be either a cool $10-$15 profit or a $15 loss.
In scanning all the player boxes in the Forecaster, it's tough to find any players who demonstrate a consistent skills trend over all five years. But there is one. Look at xERA (3.46, 3.75, 4.01, 4.17, 4.25) and BPV (124, 88, 78, 74, 65) for Jered Weaver.
Finally, for those who hang their hopes on the full recoveries of Tommy John surgery victims, I offer you three words—Ryan Madson, Jonny Venters and Cory Luebke. Okay, six words.
That's all I've got. You're on your own now.

For more information about the terms used in this article, see our Glossary Primer.
Shopping Cart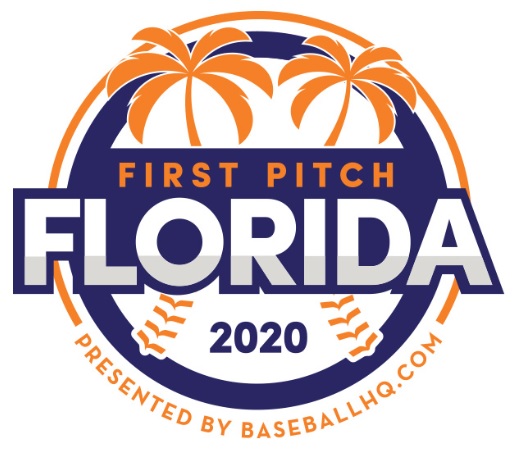 Inaugural Event!
February 28-March 1, 2020
St. Petersburg, FL
A few seats still left!