FANALYTICS: 2015 Draft Radar—Batters
By Ron Shandler
March 6th, 2015 12:06am
This is the 23rd time that I've devoted the first two Fridays in March to multi-thousand-word pre-draft expositions about players I find interesting.
Back during the last century, we called these "sleepers" and "gambles." These days, who knows what those terms mean anymore? In some leagues, Carlos Carrasco is a sleeper; in other leagues, Carlos Rodon is an already-rostered commodity. And everyone—our writers, you in the subscriber forums, my sister's housekeeper—is on top of the latest sabermetric insights so the player pool has been pretty much picked clean by now.
The only thing left for me to do is take one more pass through the Baseball Forecaster and dig up a few tidbits that others might have overlooked. Then I'll toss in a few other random observations or whatever passes through my brain at the moment. Repeat: these are my opinions only.
Truth is, we could have the most accurate projections in the universe, but it will all unravel, week-by-week, with every DL stint. Pockets of playing time will open up (which drive about 70% of each year's surprises) and suddenly you have Dee Gordon stealing 500 bases and Victor Martinez having a career year at age 80.
It will happen again in 2015, guaranteed.
Let's start at the top...
But He's Mike Trout
Mike Trout is good and Mike Trout probably merits his #1 draft slot, but it's likely that Mike Trout might not end up earning the most Roto dollars this year. Heck, he was beaten out by a speedy, singles-hitting infielder in 2014 (that Altuve guy). It's possible someone else might rise from nowhere to finish ahead of him in 2015 as well. Who might it be?
Well, I'm not going to list the usual suspects. Anyone can scan down the ADPs and project that Andrew McCutchen will be next in line, or Giancarlo Stanton, or Miguel Cabrera. Who could be the next Altuve, or Michael Brantley, or (shudder) Victor Martinez?
I've already written a ton about Starling Marte but he's an interesting candidate to have an explosion. His 83, 98, 114 xPX trend portends further power upside and with Spd scores consistently over 160, those bags are not going away any time soon. His struggles with southpaws seemed to correct in the 2nd half and there's supportable .300 potential. The Forecaster lists a 20-HR, 40-SB upside, and with a .300 average, that's Top 5 material these days.
But if we want to look at someone who's done it before, you have to be intrigued by the numbers Matt Kemp put up last year. His 128 hard contact index (HctX) was a career high (134 in the 2nd half) and his 168/140 PX/xPX were power indicators comparable to his highly productive salad days. His annualized 2nd half would be a 34-116-.298 line, and while we can play games with numbers all day, he's done it before. Matt Kemp is only 30.
But wait... what about PETCO? Maybe it will depress his numbers a bit... or maybe not. Over the past three years, he's hit .325 in PETCO (only .274 in Dodger Stadium) and the only road park he's hit more HRs in was Coors (although, admittedly, we're talking 4 HRs to 3).
Recency Bias All Stars
I drafted Abraham Almonte in the first round of the XFL reserve draft last year because he was supposed to be a starter in Seattle. Instead, he became a starter in Tacoma. But we can't forget the 13-HR, 21-SB season he put up in 2013, and the fact that he did hit .265 with a pair of HRs in 98 AB after getting dealt to the Padres. Playing time will be an issue, but he's only 26 and he could still end up somewhere else again.
Pedro Alvarez is only one year removed from a 36-HR, 100-RBI season. Yes, 2014 was not pretty, but he was hurt part of the time and everyone was getting on him for his 3B defense. Well, now he's at 1B and no, I don't think the perennially injured Corey Hart is going to push him for playing time. He's 28 and could well spend the summer in a 3-way HR battle with Giancarlo Stanton and Chris Carter.
Injuries derailed Everth Cabrera's 2014 season, but we can't forget the 91 bags he contributed to our fantasy teams in the two seasons prior. He's only 28, now in a better hitting environment (team and park) in Baltimore and could be a very valuable piece, even in a less-than-full-time role.
Fantasy leaguers are so fickle. When Alcides Escobar batted .293 with 35 SB in 2012, everyone was all over him for 2013. When he faded to .234/22 in 2013, his ADP plummeted. Now that he's coming off a .285/31 year, interest is back again. Is nobody afraid of that dreaded malady, Odd Year Syndrome? (That's similar to Bret Saberhagen's Even Year Syndrome, except it's Odd.)
Everyone was all over Jedd Gyorko at this time last year. After all, he was coming off of a 23-HR partial rookie season and his PX trend coming into the year was 77, 106, 138. So he was hurt last year. Does that justify his ADP plummeting from 103 in 2014 to its current 220?
I owned Austin Jackson for five years but finally had to cut him. The thing is, I still have faith. Players typically don't just lose their skills. If we were to just give him a mulligan for 2014 (Why not? This is fantasy), then he still can be a double-digit HR-SB guy. It's his first full season in Seattle, a chance for a new start. I know, I'm reaching. But I do still have faith.
Brad Miller got off to a horrible start last year, batting .158 after two months. He had to wear that BA anchor all season, obscuring the fact that he hit a solid .265 the rest of the way (including .314 from August 11 on). Those two bad months, and the fear that he will not be able to reclaim a full-time job are trashing his 2015 ADP (365, after coming in at 180 last year).
Kendrys Morales was unsigned until June of last year, which might explain the 367 AB of crappy performance. But he was coming off two 20-plus HR seasons, and he's still just 32.
Mark Trumbo missed a good portion of 2014 with a foot injury, but has been displaying amazingly consistent 30-HR power skills for four years running, including last year. When he finally got going in the second half, he posted a career-high 145 xPX. His first full year in Arizona might be very profitable for his owners.
Eric Young, Jr. started falling off the radar after getting cut by the Mets last year. Although he's now hooked on with the Braves, expectations are low. But this guy can still run. His trends in Spd (140, 141, 147) and SB success rate (88%, 81%, 83%) remain stellar. Atlanta's roster is a mess right now. In their OF, only Nick Markakis and Melvin Upton are potential regulars (and Upton is hurt). But Young can play 2B too, where we've got six players potentially sharing playing time.
Guys Who I Don't Feel Like Categorizing
If you annualize Dustin Ackley's 2nd half, you get a 20-HR, .274 line. And that's even with a crappy September. We can cherry-pick stats all day, but Ackley was once a top prospect and could be finally coming into his own in his age 27 season.
On Matt Adams... You have to wonder why a guy who is 6'3", 260 lbs can't manage to hit more than 15 HRs. And now he's got to compete with Mark Reynolds for playing time? His HctX was barely league average last year and his .528 OPS vs LHers is damning. Not on my team.
The Cubs are overflowing with star-caliber prospects so Arismendy Alcantara could be relegated to a utility role. But he displayed MLE power-speed skills about 20% above league average in 2013 and upwards of 50% above league average last year. Don't be dissuaded by the .205 BA in his MLB debut; there is a 20-HR, 40-SB, .270 hitter in here. Eventually (he's only 23). You can't stare at that 4525 ADA Mayberry score without speculating on the upside.
Oswaldo Arcia has some disturbingly opposing trends. While his OBP has gone .362, .315, .295, his PX has gone 136, 145, 174. That adds up to increased plate aggression which can be exploited, if recognized. I don't know how many AL pitchers are reading this right now.
Nolan Arenado hit 16 of his 18 HRs last year at home. But he's hit 21 of 28 in Coors for his career. That means, prior to 2014, he hit 5 at home and 5 on the road. I'm less worried now.
Alex Avila has some interesting power trends. Despite all the time missed to injury, his 3-year PX has been 106, 116, 136 and his accompanying xPX was 130, 138, 147. If he can stay healthy, there is a 20-HR season in that bat.
Everyone is impatiently waiting for Javier Baez to find a strike zone (any one close will do) because the power potential is so huge. But note that the superb 180 PX in his 213 AB trial last year was matched by a somewhat more sedate 120 xPX. That in tandem with his 82 HctX means the core skills fell far short of the output.
Despite Brandon Belt's erratic seasonal trends, there is one that stands out as a testament to future success: his DOM/DIS percentages, which measure skill and consistency. His percentage of dominating weeks over his 4-year career have gone 47%, 41%, 59%, 71% while his disaster weeks have gone 47%, 37%, 22%, 21%.
Adrian Beltre is still hanging on as a 2nd or 3rd round pick, but I think a more precipitous drop may be coming sooner rather than later. His drop from 30 HRs to 19 was not an isolated event. He has been displaying declining power trends for awhile (PX/xPX levels of 156/160, 136/139, 115/127, 111/122) along with a declining HctX trend (156, 135, 129, 125) and declining fly ball trend (44, 40, 40, 36). I'd be shocked if he regressed to anywhere near 25 HRs this year, and would not be surprised if 20 is beyond reach again.
Kyle Blanks was once a popular sleeper pick, but a look at his BPIs makes you wonder what the fuss was all about. Over the past five years, while his PX has bounced between 107 and 165 his supporting xPX has never exceeded 115. At 28, he should be peaking, not watching a race between his strikeout count and DL days.
I'll admit that Michael Brantley's big 2014 numbers were in part driven by an excessive number of plate appearances (676). But the BPIs were still impressive; he could legitimately post the same numbers in fewer PAs.
The more I look at Billy Butler's player box in the Forecaster, the less I like what I see. And now in Oakland, a place where platoon players go to die, I think I'll be dropping out when bidding hits double digits.
Robinson Cano's decline didn't just suddenly happen in Seattle last year. Look at his last four years PX (147, 145, 128, 95). He's 32; it happens.
Compare Chris Carter's PX trend during the same time: 123, 154, 197, 210. Tell me where you are going to go for those precious home runs?
What type of pace was Starlin Castro on when he got hurt last September? Given that he'd been averaging 660 ABs over the previous three seasons, if we prorate 2014's pace to those ABs, he would have finished with this line: 18-81-.292. He's still only 25 and I don't think you can completely write off the return of his SBs, so there could be a huge season coming. I'm willing to bet he's in the first round discussion at this time next year.
Could there be more with Brandon Crawford? His rising trends in PX (55, 77, 80, 103), xPX (79, 85, 78, 126), fly balls (30, 32, 42) are interesting for a 28-year-old. He could hit 15 HRs.
Here are 6 reasons why Nelson Cruz could be a HUGE disappointment this year:
1. His HR output took a dive in the 2nd half.
2. Big numbers were in part driven by 678 plate appearances.
3. Despite the power spike, his xPX dropped from 154 to 131.
4. His HctX has been in decline (129, 120, 119).
5. He's 35.
6. He's going from a hitters' park in Baltimore to a pitchers park in Seattle.
As a Mets fan, I have been cautiously optimistic that Lucas Duda's 30-HR breakout could be sustainable. The rise in contact rate (68% to 74%) and xPX trend (116, 134, 181, 181) are optimistic. We have to hope his 100-point OPS collapse against left-handers was an aberration.
Still a Mets fan, I do worry about Wilmer Flores' defense, but the team seems to be committed to him at shortstop, for now. If he could double his second half output in 2015, I'd be very happy with a 20-HR, .260 season. That would be potential profit for any buy under $15.
Tyler Flowers has a ton of power, but he fell far short of expectation in his first exposure (some might say "over"-exposure) to near-full-time ABs. I haven't given up in the 29-year old—you need patience with catchers—but I might sit 2015 out. But if he hits 5 HRs in the first week, I'm back in.
I want to like Dexter Fowler so much. He's shown flashes of skill but has never seen 500 AB or managed to stay healthy. Maybe he'll do better now that he's in a place where they might win some ballgames. It's like this hot girl in the Data Pubs department of a company I worked for in the 1980s (we called her "Miss Data Pubs"), who could knock you down with a glance. But she'd hang out in trashy bars and that always killed the vision. I shudder when I just think about her even now. But I'm not sure what that has to do with Fowler.
As good as Freddie Freeman is, I think we need to run the same surrounding OBP exercise I did with Paul Goldschmidt last week.

Atlanta Braves
Top 10 projected OBPs
---------------------
Freeman,F       .373
Toscano,D       .367
Markakis,N      .332
Peterson,J      .325     
Gomes,J         .316
Peraza,J        .314
Johnson,C       .313
Young,EJr       .307
Callaspo,A      .301
Simmons,A       .297
Only Nick Markakis rises up to provide some support, but this is still a horrible lineup. Note that regulars Melvin Upton (.288) and Christian Bethancourt (.269) are concrete blocks holding back the run-scoring effort.
There is excitement with the prospect of Evan Gattis getting out from behind the plate and posting full-time ABs. After all, his 2014 line pro-rated to 550 ABs yields a 33-HR season. His contact rate trend (81%, 77%, 74%) and sub-.800 OPS vs RHPs are dubious while his 160-plus PX/xPX level is optimistic. Personally, I think we're counting 30-plus chickens here, while the most eggs he's ever produced was 22.
Has Carlos Gomez already peaked? While last year was a near-carbon-copy of 2013, there were a few signs of skills erosion. Note his PX/xPX trend (127/122, 128/124, 153/137, 142/133) and his speed metrics (144 Spd/40% SBO/89% SB%, 128/50/86, 153/37/85, 121/31/74). At 29, this is probably the best it gets. And given that speed is a skill of the young, it would not be a complete surprise if 30 SBs becomes a stretch, perhaps as soon as this year.
It's all about the timing. Had Billy Hamilton put up his second half numbers (.220/.273/.309) in the first half, he probably never would have seen the second half. So the question is whether his real first half slash line (.281/.312/.402) is even remotely repeatable. Given all the concerns we had a year ago about his ability to get on base, I'm dubious.
Will J.J. Hardy's power come back? By the looks of his xPX trend—130, 109, 99, 96—probably not. At least, not much of a rebound at age 32.
What do you do with Bryce Harper? Heck if I know. There is one school that is as bullish as ever, seeing his 2nd half (13 HR, .273) as the springboard to the long-awaited breakout. And there is the other school that also sees the long-awaited breakout but on the backs of faith and hype. Really, his whole existence has been an exercise in Faith and Hype, because if his name wasn't Bryce Harper—if it was Bruce Harper, for instance—we'd have relegated him to the 10th round without a second thought. Maybe he is Bruce Harper, the evil twin brother of the more talented Bryce, who has been kidnapped and is being held hostage in.... okay, I'm done.
I look at Chase Headley's 2014 stat line and think, "that's Alex Rodriguez's ceiling in 2015." For those too lazy to look it up, Headley went 13-49-.243 in 470 AB. Again, that's A-Rod's ceiling. It is also the level at which Headley has settled. It's a good bet that Headley will out-earn A-Rod in 2015. But that's in Roto-dollars, not real dollars.
I'm going to put my personal dibs on Jason Heyward having a major breakout year. His trends in OBP (.319, .335, .349, .351) and contact rate (74%, 81, 83) are the core building blocks. While his hard contact and power indicators have been in a 3-year down-spiral, history has shown that magical things can happen in St. Louis. The coaches know something. I've been there. I've worked for the team. It's something in the water. Or the oppressive humidity.
To wit... Matt Holliday should be done by now. He's always nicked up and looks like his numbers are going to head south at any time. But his contact rate has been getting better (78%, 83, 83) as has his hard contact index (131, 135, 133, 140). And while his power outcomes have been in decline (PX of 160, 132, 121, 119), the underlying power skills are stable (xPX of 128, 144,5, 126, 142). This is still a $20 player.
I'm embarrassed to admit this, but I sometimes get Ian Kinsler and Jason Kipnis mixed up. But I shouldn't, because Kipnis is the younger one whose peripherals have not been in a free fall. He just had one off year, and apparently there was an explanation for that. So it's YES on the Indian, NO on the Tiger.
You see no possibility for any usable counting stats out of Tommy LaStella, but potential .300 hitters still have value, even if there is no clear path to playing time now. And actually, he does have a little bit of pop potential. Things change, players move. This is potentially Placido Polanco.
In real terms, Adam LaRoche's roto value is no different than Matt Holliday's. They are separated by a few points of batting average and maybe $2 at auction. But Holliday has an ADP of 93 and LaRoche has an ADP of 143.
Is it possible that Brian McCann just needed a few months to adjust to the American League? With his power skills spiking in the second half, it is possible that a 30-HR season is on the horizon.
Presented for your consideration... two second basemen being drafted four rounds apart:

PLAYER          Year  HR  RBI  SB   BA   R$   
-------------   ---- — --- — ----  ---  
Pedroia,Dustin  2013   9   84  17  .301  $29 
                2014   7   53   6  .278  $16  
                2015   ADP = 99   

Murphy,Daniel   2013  13   78  23  .286  $30
                2014   9   57  13  .289  $22   
                2015   ADP = 154 
Is the difference that Pedroia was a much better player in 2011-2012? Are we having 3-4 year-old data affecting the current ADPs?
What if we gave Hunter Pence only 550 AB? That's a solid, full-time projection. However, Pence has stockpiled his counting stats on the back of a consistent 600-plus ABs the past five years, peaking in 2014 at 650. Last year's stat line at 550 AB would have been 17-63-11-.277. While we can't arbitrarily do that, we can speculate that a 32-year-old who's averaged 594 AB per year over eight years might be pushing his luck at that 600 ABs yet again.
Trevor Plouffe is sneaky good. His 2014 peripherals compare favorably with his 24-HR season in 2012. But the data that caught my eye was his DOM/DIS split of 58%-17%, a huge improvement in week-to-week consistency over previous years. Free-swinging power guys tend to be inconsistent, so this was worth noting.
Perhaps Josh Rutledge just needs regular playing time in order to find his groove. Playing regularly in 2011 and 2012—in A, AA and the majors—he hit well over .300 with 9 HR/16 SB in 2011 and 21 HR/21 SB in 2012. Now in Anaheim, he has only Grant Green and Johnny Giavotella to beat out for the 2B job.
Carlos Santana could be a monster in 2015. That is all.
Has everyone given up waiting for Justin Smoak to break out? You can't blame them, really. He's 28, passed through both Texas and Seattle and has only one season in which he didn't spend at least some time in the minors (2011). In his favor is Toronto—a good venue for hitters—and some trends (HctX of 96, 111, 116 and xPX of 116, 152, 146).
Forget about the injury that will temporarily shelve Melvin Upton for the moment. What if all his struggles the past two years were a case of sibling rivalry gone wrong? Go ahead, laugh. How would you like it if your kid brother was getting all the accolades while you were stinking up the joint?
Luis Valbuena has an ADP of 370!! Are they nuts? He's now in a hitters park. The only player blocking his playing time is Matt Dominguez. He has multi-position eligibility at scarce positions. And his trends (HctX of 87, 108, 120 and xPX of 82, 131, 155) are noteworthy.
If you take hard contact trends seriously, then you'll want to be worried about Joey Votto's HctX trend—137, 134, 121, 109.
Neil Walker put up about the softest 23-HR season you can imagine. His PX trend—which measures results—looks great (96, 101, 106, 126) until you look at xPX's support skills (120, 115, 115, 106). I'll be surprised if he can reach the 20-HR plateau again.
Pitchers next week...

For more information about the terms used in this article, see our Glossary Primer.
Shopping Cart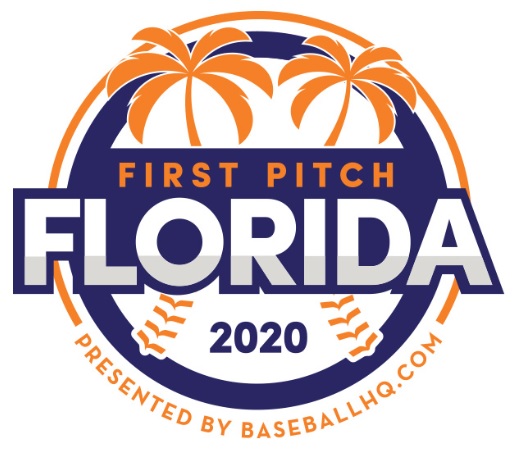 Inaugural Event!
February 28-March 1, 2020
St. Petersburg, FL
A few seats still left!