FANALYTICS: 2012 Successes—Pitchers
By Ron Shandler
October 18th, 2012 11:05pm
In the Baseball Forecaster, I describe our forecasting process as being more interested in logical journeys than blind destinations. The truth is, we really can't predict the future, not in the purest sense of the term. We can only piece together elements of performance, analyze their relevance and draw some rough conclusions. It is for this reason that I think the analytical commentaries we provide in the book and online are more insightful, and valuable, than our numerical projections.
Of course, you come here for the numbers. However, we really don't have a clue how to handle the numbers when it comes to forecasting accuracy. The best way to gauge how well we do is to see if the process worked. That's the only thing we have control over.
And so, last week and now, we look at some of our particular successes related to the process. The following analyses appeared in either the 2012 Baseball Forecaster or in the various columns during the pre-season here at Baseball HQ. These are my works but mostly the works of the terrific analysts we have on this site. And these are not all of our good calls, just the ones that show off the process best.
PITCHERS
Alfredo Aceves: On the surface, a great season with plenty of vultured wins. Under the surface, it's clear that ERA was aided by low hr/f. Skills improved in 2H, but the sub 2.00-ERA was due to low H% and high S%. High FB% could be a concern when hr/f normalizes. xERA says to expect significant regression. (Adler)
2011: 5% hr/f, 24% H%, 4.18 xERA, 2.61 ERA
2012: 11% hr/f, 30% H%, 4.12 xERA, 5.36 ERA
Henderson Alvarez: Made his name at AA by being stingy with walks and keeping ball on the ground. Even with big jump to the majors, he maintained that profile. With average Dom, he's not missing a lot of bats, so he's at the mercy of his defense. Be careful—at this age and with no AAA experience, some struggles are likely. (Adler)
2011: 3.53 ERA
2012: 4.85 ERA
Andrew Bailey: The perceived benefits of his move to Boston notwithstanding, Bailey is a risky investment for 2012. Bailey has demonstrated strong closer skills during his brief career, but it's impossible to ignore his 107 DL days of his first three seasons. Every year reminds us that closers are a volatile commodity, and Bailey certainly comes with some risk. (Becker)
2011: 42 IP, 3.24 ERA, 24 Saves
2012: 15 IP, 7.04 ERA, 6 Saves
Homer Bailey: A classic "post-hype prospect," now 26, Homer Bailey's trends are intriguing. Over the past five years, he's consistently improved his walk rate from 5.0 to 2.2 and his command from 1.3 to 3.2. If he can get his ground ball rate back over 40% and stay healthy, this could be the year. (Shandler)
2011: 9 wins, 4.43 ERA, 39% GB rate in 132 IP
2012: 13 wins, 3.68 ERA, 45% GB rate in 208 IP
Grant Balfour: With the trade of Andrew Bailey (RHP, BOS) to the Red Sox, the job of closer for the Oakland A's is wide open. Brian Fuentes has plenty of career saves; Joey Devine has been rumored to be in line for the job for years. While Grant Balfour hasn't piled up a lot of saves in his career, he has demonstrated strong skills. BPV shows that Balfour has the skills to close for the A's. (Adler)
2011: 2 saves
2012: 24 saves
Josh Beckett posted surface stats that were among the game's best in 2011 (2.89 ERA, 1.03 WHIP). And they came with strong base skills: 8.2 Dom, 2.4 Ctl, 40% GB%, 99 BPV. That said, he was also the beneficiary of a perfect storm of help: 25% H%, 77% S%. And his FB% increased from 35% in 2010 to 42% in 2011. Buy the skills but don't put a sub-4.00 ERA in stone. (Nickrand)
2011: 2.89 ERA, 1.03 WHIP
2012: 4.65 ERA, 1.33 WHIP
Heath Bell has moved from the best pitching park to another venue that might be nearly as favorable. However, at 34, the skills were already starting to show some wear (7.3 K/9 down from 11.1 in 2010, .283 BA vs LHB). He's saved more games than any other reliever over the past three years, but don't let that fact cloud your perception. Most intriguing backup to me is Steve Cishek. (Shandler)
2011: 2.44 ERA, 1.15 WHIP, 43 Saves
2012: 5.09 ERA, 1.56 WHIP, 19 Saves (Cishek 2.59 ERA with 15 saves)
A.J. Burnett's Dom rebound, xERA and GB% all suggest that he deserved a better fate in 2011. The real culprit in a second consecutive 5+ ERA season was that ballooning hr/f, which is very likely to improve with HR-friendly Yankee Stadium in his rear view mirror. PNC Park's ability to contain the long-ball—as suggested by its three-year HR deflation of 8% to LHB and 16% to RHB—provides a real basis for believing that Burnett can recover, at least to some degree... In non-keeper fantasy formats that count strikeouts, Burnett has value, since many owners will shy away from his wildly erratic history and thus depress his bid price / draft position. He's certainly worth a flyer to risk-tolerant owners who are short of pitching. (Thompson)
2011: 5.15 ERA, 1.43 WHIP, 1.5 hr/9, 11 wins, 173 Ks
2012: 3.51 ERA, 1.24 WHIP, 0.8 hr/9, 16 wins, 180 Ks
Chris Capuano: 186 IP for veteran of two TJS a victory in itself, but career-best xERA, BPV say he deserved even better. Struggles with men on base: batters' OPS rose more than 100 points and his Cmd was 2.2 with runners on (vs. 3.9 with the bases empty). Nonetheless, he can re-establish himself as a reliable starting pitcher so long as health holds. (Olson)
2011: 4.55 ERA, 1.35 WHIP
2012: 3.72 ERA, 1.22 WHIP
Jhoulys Chacin comes with more risk in 2012 than he did at this time last year. While his surface stats (3.62 ERA, 1.31 WHIP) in his first full MLB season were strong, his base skills showed serious decline. His elevated GB% saved him, as did his 15% LD%. His 16 BPV in the 2H indicates his downside. (Nickrand)
2011: 3.62 ERA, 1.31 WHIP
2012: 4.43 ERA, 1.62 WHIP, 10 BPV
RA Dickey: Thought 2010 was a fluke? 2011 was pretty similar. Biggest improvements over the past couple of years—better Ctl and higher GB%. Getting old, but "a young knuckleballer is 31." Given that, he probably hasn't peaked yet. Didn't the Niekro brothers retire at 80? (Adler)
2011: 8-13, 2.5 Cmd, 2.79 ERA
2012: 20-6, 4.3 Cmd, 2.69 ERA
Marco Estrada put himself in some elite territory in 2011. Among SP with at least 40 IP, only five SP in MLB posted a higher BPV vs. RH bats than Estrada: Halladay, Greinke, Hernandez, Lee, Scherzer. Estrada's skills against righty bats: 8.4 Dom, 1.3 Ctl, 42% GB%, 137 BPV. He also looked like an elite pitcher with the bases empty: 8.9 Dom, 2.7 Ctl, 41% GB%, 106 BPV. And at home: 9.2 Dom, 2.4 Ctl, 44% GB%, 122 BPV. There's something really interesting here. (Nickrand)
2011: 4.08 ERA, 1.21 WHIP, 3.0 Cmd
2012: 3.64 ERA, 1.14 WHIP, 4.9 Cmd
Freddy Garcia: While it looks like ERA improved—thank his strand rate for that—xERA shows the skills were similar to 2010. At this middling level, that's not a good thing. He's lost velocity each of the past three years, the dominant starts are dwindling, and LD% is creeping up. Those are signs that you need to sell his 2011 ERA to your opponents, and then pass. (Adler)
2010: 70% strand, 4.64 ERA
2011: 76% strand, 3.62 ERA
2012: 66% strand, 5.30 ERA
Javy Guerra: Fine MLB debut, but are these really closer-worthy BPIs? Good-not-great Dom, with Ctl history that says 1st half was an aberration. H%, S% and hr/f all worked decidedly in his favor—and were primarily responsible for that Sv%. He currently owns the role, but skills suggest it's temporary. (Thompson)
2011: 2.31 ERA, 3.82 XERA, 1.18 WHIP, 3.5 Ctl, 21 saves
2012: 2.60 ERA, 4.36 XERA, 1.49 WHIP, 4.6 Ctl, 8 saves, lost closer job
Casey Janssen: In addition to being an ideal LIMA option, Janssen is a dark-horse candidate to close and possesses the skills to excel in the role. Improvement in Ctl, Dom and Cmd have resulted in a potent skill set reflected in impressive BPVs the last two seasons. Invest in the skills and let the role work itself out. (Becker)
2011: 2.26 ERA, 118 BPV, 2 Saves
2012: 2.54 ERA, 149 BPV, 22 saves
Jair Jurrjens: Oblique and knee issues again limited his innings, and though the surface is shiny, the underside shows some rust. As in 2009, rode H%/S% luck to a sub-3.00 ERA, while xERA, BPV strings say this is a perfectly average pitcher. A health risk until proven otherwise. Bid accordingly. (Hershey)
2011: 13 wins, 152 IP, 2.96 ERA, 46 BPV
2012: 2 wins, 48 IP, 6.89 ERA, -10 BPV
Lance Lynn was fantastic in relief duty with STL in 2011: 10.4 Dom, 2.9 Ctl, 57% GB%, 145 BPV. He was stretched out as a SP during spring training, and the audition was a success (2.61 ERA, 0.97 WHIP, 12/4 K/BB in 20 IP). If he can transfer most of his high Dom + GB profile into a starting role, he'll stick in the STL rotation even after Chris Carpenter (RHP, STL) gets healthy. (Nickrand)
2010: 2 GS, 3.12 ERA, 2.9 Ctl, 10.4 Dom
2011: 29 GS, 3.78 ERA, 3.3 Ctl, 9.2 Dom
Paul Maholm: Did anyone notice that he had a 3.66 ERA last year (and fully supported by a 3.92 xERA)? Probably couldn't see past the 6-14 record. But never discount the impact of a change of scenery. Not that the Cubs are going to win a bunch more games, but Maholm does have decent-enough BPIs for a ground-baller, is only 30 and posted an 83 BPV in the second half. (Shandler)
2011: 6-14, 3.66 ERA, 3.92 XERA, 50% GB, 50 BPV (83 in 2nd half), $3
2012: 13-11, 3.67 ERA, 3.67 XERA, 51% GB, 81 BPV, $11
Justin Masterson: What looks like a breakout was really just (finally) pitching to the level of the skills he has been displaying for years. PRO: GBs make a nice foundation skill; significant gains in limiting BBs. CON: didn't make any progress in his ongoing struggles vs. LHPs; now due for some degree of hr/f correction. Without some gains vs. LHB... DN: 4.50 ERA. (Murphy)
2011: 12-10, 3.21 ERA, 1.28 WHIP, 6% hr/f, .291 OBA vLHB
2012: 11-15, 4.93 ERA, 1.45 WHIP, 11% hr/f, .296 OBA vLHB
Kris Medlen: Made token Sept. return from Aug. 2010 TJ surgery. Pre-injury skill set showed a ton of promise, was in midst of successful transition to rotation when he hurt his elbow. Will be 20 months removed from surgery by Opening Day; may take some time to shake the rust, and role is unsettled. But if he gets back in rotation.... UP: 3.25 ERA (Murphy)
2009: 3.68 ERA, 1.20 WHIP, 98 BPV
2010: injured; 2 IP
2011: 1.57 ERA, 0.91 WHIP, 131 BPV
Matt Moore's total major league experience is 9 innings, 15 strikeouts and a 2.89 ERA. He is being drafted ahead of Matt Garza, Johnny Cueto and Jordan Zimmermann. He is going 25 spots before Jeremy Hellickson, 34 spots before Cory Luebke, 67 spots before Wandy Rodriguez and 75 spots before Jaime Garcia. His total major league experience is 9 innings. Did I say that already? (Shandler)
2012: 11-11, 3.81 ERA, ranked 122. Compare to Cueto (13), Zimmerman (28), Hellickson (57) and Rodriguez (94)
Brandon Morrow: After two seasons of elite skills and mediocre stats, 2012 is where the rubber meets the road. Either this is the year where he translates those elite skills into elite performance, or it's the year that he earns a Ricky Nolasco-like designation as "one of those guys" where the skills just don't translate to results. Despite his continued residence in the meat grinder that is the AL East, we're betting on the former outcome: this skill set has been foretelling a breakout, and we're not quick to give out the "outlier" label. (Murphy)
2010: 4.49 ERA, 2.7 Cmd, 3.63 XERA
2011: 4.72 ERA, 2.9 Cmd, 3.40 XERA
2012: 2.96 ERA, 2.6 Cmd, 3.85 XERA
Jon Niese: Rib cage strain ended season in late August—perhaps mercifully, given the July-August H%/S% that were wrecking his numbers. OBA history and health are issues; everything else screams breakout. Cmd now at elite levels, GB% continues upward creep and was outstanding all season. BPV, xERA say speculate. UP: 3.50 ERA. (Thompson)
2011: 4.40 ERA, 103 BPV, 35% H%
2012: 3.40 ERA, 95 BPV, 28% H%
Bobby Parnell: The good: big jump in Dom, success vs. LHB, GB%. The bad: Ctl regressed, and mid-30% H% now looks like his norm. The ugly: as many blown saves as saves, including four in September. BPV says he has the skills to close, but will he have an opportunity? Lots of upside here with little downside, but don't count on big save numbers. (Cederholm)
2011: 3.64 ERA, 93 BPV, 6 Sv
2012: 2.49 ERA, 113 BPV, 7 Sv
Jake Peavy: He's been on the DL in each of the last four years, but... that 4.4 Cmd is beckoning. And while his ERA is trending ugly, H%, S%, and xERA say it's not so bad. Seems like he's been around forever, but at 31, should just be peaking now. A very interesting investment if you can get him cheap. (Cederholm)
2011: 7-7, 4.92 ERA, 1.26 WHIP in 112 IP
2012: 11-12, 3.37 ERA, 1.10 WHIP in 219 IP
David Price: ERA jump from '10 breakout due to S% normalization, not skill erosion. Dom growth supported by raw goods; average fastball velocity now comfortably at 95 mph. 3.4+ Cmd vs. lefties and righties, so he's more than a LH feaster. With surging Dom, Cmd, Ctl, he's an ace with even more growth potential. UP: 2.50 ERA, 250 K (Nickrand)
2010: 19-6, 2.72 ERA, 76 BPV
2011: 12-13, 3.49 ERA, 111 BPV
2012: 20-5, 2.56 ERA, 120 BPV
Robbie Ross is a name for deep-leaguers to tuck away. He will make the Rangers' Opening Day roster not just by virtue of being their only lefty out of the pen. Ross carried over his 2011 A+/AA roll—2.31 ERA, 134/33 K/BB in 161 IP—this March by allowing just two earned runs in 12 IP while again recording a dominating 11/2 K/BB and racking up a ridiculous 70%+ GB%. In spite of having just 38 IP above A+, Ross' recent consistency as a strike-and-GB thrower is hinting that he could find MLB success quickly, even in Arlington. (Thompson)
2012: 65 IP, 2.22 ERA, 6 wins, 62% GB%
Chris Sale: Electric lefty found control late in first full MLB season in preparation for likely return to starting gig. Groundball tilt, lack of LH/RH splits support transition. Regardless of role, these are skills you want to own. If durability, repetition of lanky mechanics cooperate... UP: 200 K (Nickrand)
2011: 71 IP, 2.79 ERA, 1.11 WHIP, 79 K
2012: 192 IP, 3.05 ERA, 1.14 WHIP, 192 K
Max Scherzer: Max Scherzer is down to ADP #147 after last year's 4.43 ERA. But his BPVs the past three years were 96, 91, 93 and his DIS% has gone 20%, 13%, 9%. This is a pitcher getting better, not worse. (Shandler)
2011: 4.43 ERA, 93 BPV
2012: 3.74 ERA, 136 BPV
Huston Street posted a 6.1 Cmd in 2011 and a 3.28 xERA. The difference here lies in his change to PETCO Park which will hide his improving but suspect flyball tendencies. This should aid in dropping his 14% hr/f rate. A 32% hit rate and 34% line drive rate in the second half exacerbated Street's perceived struggles in 2011. Expect a rebound in 2012. (Beagle)
2011: 3.86 ERA, 1.22 WHIP, 14% hr/f
2012: 1.85 ERA, 0.72 WHIP, 6% hr/f
Matt Thornton: The April disaster that cost him the closer's role was 6 games. 5.7 IP, 12 hits, 5 ER. That's what it took for Ozzie to switch to a RHer. The rest of his season yielded a 2.78 ERA and the fewest hard-hit balls of any time in his career. Dominant as ever in 2nd half, which ironically all but cements a setup-role fate. (Truesdell)
2011: 3 Sv, 20 Holds; 3.32 ERA, 113 BPV
2012: 3 Sv, 26 Holds; 3.46 ERA, 101 BPV
Chris Tillman: Baltimore is about the worst place to pitch, given the ballpark, the division and the ownership. All the more reason to consider Chris Tillman, who struck out 253 batters in 232 innings, with a 2.8 K/BB ratio and 2.99 ERA between AA and AAA in 2008-09. (Shandler)
2009: 5.40 ERA
2010: 5.87 ERA
2011: 5.52 ERA
2012: 2.93 ERA
Josh Tomlin: Key to this pretty-good year was dialing in the Ctl—which makes you sort of nervous. How many guys not named Maddux can sustain a 1.1 Ctl for more than one year? Add to that an August elbow strain, and the anxiety heightens a bit. And, oh yeah, he's a flyball pitcher. Oh man... where's that Valium bottle when you need it? (Truesdell)
2011: 165 IP, 4.25 ERA, 1.1 Ctl
2012: 103 IP, 6.36 ERA, 2.2 Ctl
Jose Valverde: Closers are a volatile breed to begin with and Valverde is a 34-year-old with BPIs headed in the wrong direction. Valverde's strong Dom in the past has helped offset his poor Ctl, but as his Dom continues to deteriorate and more balls are put in play, it's only a matter of time before his ERA suffers as a result. Simply put, this is not a profile that projects well going forward. (Becker)
2011: 49/49 Saves, 2.24 ERA, 3.75 XERA, 61 BPV
2012: 35/40 Saves, 3.78 ERA, 4.76 XERA, 30 BPV
Carlos Zambrano: Volatile... and he walks a fair number of batters, too.... Flat skills, Dom dip say more than just a change of scenery needed to turn this around. Excessive early career workload may have finally caught up to him—he is only 31, after all. (Olson)
2010: 3.33 ERA, 4.8 Ctl, 8.1 Dom, 39 BPV
2011: 4.82 ERA, 3.5 Ctl, 6.2 Dom, 39 BPV
2012: 4.49 ERA, 5.1 Ctl, 6.5 Dom, 6 BPV
Jordan Zimmermann: Impressive first full season back from TJS. A little slow out of the gate (58 BPV in April), then posted BPVs of 110-82-144-86 each month through August, when team decided to limit innings. 2nd half results may not look improved, but surge in Dom, Cmd, BPV suggests it will be onward and upward from here. UP: 15 Wins, sub-3.00 ERA. (Olson)
2011: 8-11, 3.18 ERA, 95 BPV in 161 IP
2012: 12-8, 2.94 ERA, 94 BPV in 196 IP
For more information about the terms used in this article, see our Glossary Primer.
Shopping Cart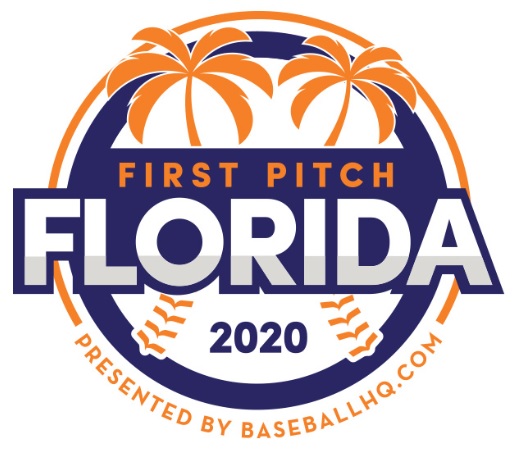 Inaugural Event!
February 28-March 1, 2020
St. Petersburg, FL
A few seats still left!